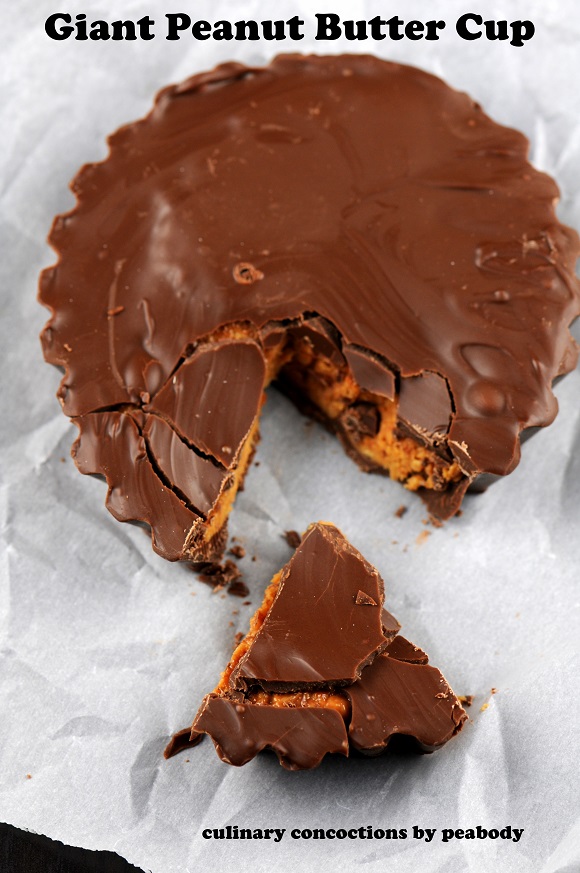 Ever have so much to do that you choose to accomplish nothing? This seems to be me as of late. Only problem is it doesn't really work. 🙂 Procrastination is only your friend during the procrastination part…it's the part that comes after that's not so great. I'm procrastinating now by putting this post up. 😛
When we were in Idaho there was a chocolate shop that we stopped into to get some huckleberry ice cream from. They had giant peanut butter cups. I looked at them and thought, I could do that. They seemed to be made in mini tart pans. I thought I have those.
What you can do and what you should do of course are two different things. 🙂 Making giant peanut butter cups is actually pretty easy especially because I didn't temper the chocolate because well, I was eating/using them right away. But then I had giant peanut butter cups at home. Calling my name. Oh and to answer the question just how giant are those cups…see the last photo with the Hello Kitty Band-Aids to get an idea.
I realize that many of you don't have mini tart pans so I thought I would give a set away. So if you would like to win some Chicago Metallic Tartlett Pan 4 Cavity, 10.60-Inch by, 9.90-Inch by 1.30-Inch (3-1/2-Inch by .90 Cavities)
just leave a comment telling me what about Spring are you most looking forward to? It's open to US residents only sorry. You have from now until Thursday April 18th 2013 at 6pm pst to enter. You can only enter once.
Off to procrastinate some more from my real responsibilities by baking something with my giant peanut butter cups!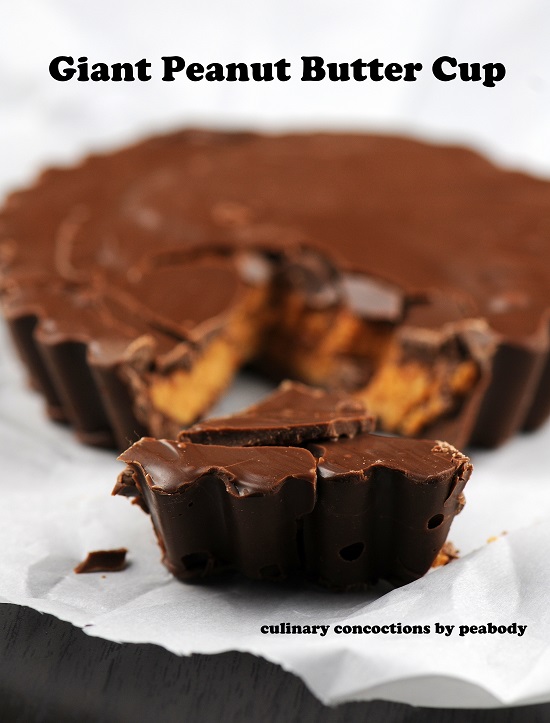 Giant Peanut Butter Cups
6 cups milk chocolate chips (or semisweet or dark whichever floats your boat)
1 1/2 cups creamy or crunchy peanut butter (preferably natural and I went crunchy)
3/4 cup powdered sugar, sifted
You could make this in a giant tart pan but I think you would need more peanut butter filling for that. I used Four 3 3/4" removable bottom tart pans. The removable bottom makes them…surprise, easy to remove. Spray some baking spray into the tart pans, then add a parchment paper circle to the bottom of the tart pan (this makes the lifting up part easier).
In a double boiler, melt chocolate until smooth.
Fill the bottom of the tart pans with chocolate and spread evenly using a offset spatula. If you thinking how much chocolate then ask yourself how thick are peanut butter cup bottoms and go with that. You will want it to be a little thicker as it is the bottom of your cup. Once done throw in to fridge for 30 minutes to set up.
To make the filling just add the peanut butter and powdered sugar to a mixing bowl (I used a stand mixer) and beat until fully combined. If not using salted peanut butter, you may need to add a pinch of salt. Test to see. Place filling into a piping bag, if you don't have one use a plastic storage bag.
Pipe the peanut butter filling in a circle on top of the chocolate layer. Leave about 1/2″ open around the edge. Do this to all of the peanut butter cups.
It's probably easiest to put the remainder of the chocolate into a piping bag (If it's cold where you are you might have to reheat it a little). Pipe the chocolate (or spoon) around the peanut butter and then pipe/spread a thin layer on top smoothing it out(try and get yours smoother than mine…and yes that was my best one sadly).
Chill for a least an hour. Unmold by pushing the bottom of the tart pans up.
You can just eat yours or save it for a baked good like I am.