The Cuba Libre is Cuba's signature drink of light rum, Coca-Cola (or your choice of cola), and fresh squeezed lime juice.
I am a huge Big Bang Theory fan.
Partially because I went to school with those characters.
When you are in the mathematical sciences you are pretty much the only girl in most of your classes.
If you know the show at all I used to have a Howard that sat behind me in Applied Material Science Engineering class and smell my hair every day.
And yes, it's as creepy as it sounds.
It's Spring Break this week and it's our year with the skids (step-kids).
That means we are probably watching quite a bit of Big Bang Theory as I lucked out that they have learned to love it too.
One of my favorite episodes is when Penny is practicing to be a bartender and wants all the guys to help her.
You see, Sheldon as always was difficult.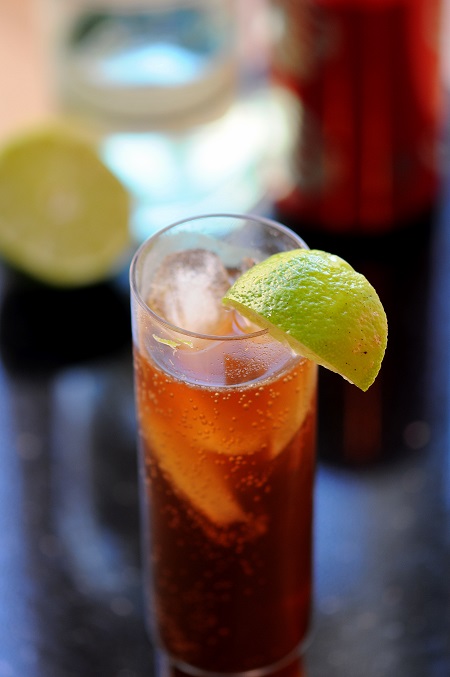 Sheldon: I'll have a diet Coke.
Penny: Can you please order a cocktail? I need to practice mixing drinks.
Sheldon: Fine… I'll have a virgin Cuba Libre.
Penny: That's… rum and Coke without the rum.
Sheldon: Yes, and would you make it diet?
Later on she got even with him by making his virgin Cuba Libre's what she called a little slutty.
So I made virgin Cuba Libre's…on the slutty side as well. 🙂
This is a good summer drink as well.
I think anything with citrus tends to make for a good summer afternoon sipping drink. And you can make them Sheldon's way for the kids.
While most just refer to a Cuba Libre as Rum and Coke it really is so much more than that.
The addition of the lime really does add something to the drink.
So if you are ordering a Rum and Coke at the bar I highly suggest asking for a lime.
Or better yet, save some money and make them at home.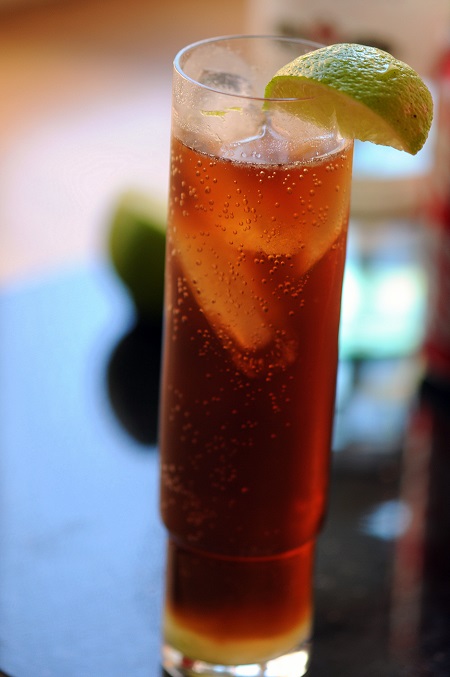 Want more cocktail recipes? Try these:
Boozy Huckleberry Lemonade Sipper
Strawberry Rainer Cherry Muddler
Meyer Lemon-Lime Drop Cocktail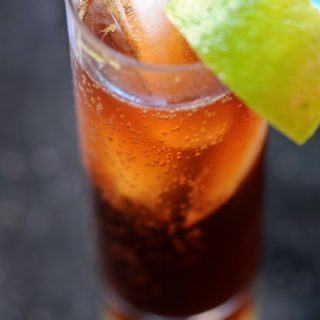 Cuba Libre
Ingredients
Zest of ½ lime
1 ½ oz. light Rum
Juice of ½ lime
3-4 oz. Coke (Diet or Regular depending on your preference)
Instructions
Zest the lime half into a tall Collins glass (I didn't know what that is so I used the tall skinny glass I had). I threw in some ice.
Add the lime juice, then rum and stir.
Top with cola and serve.
Makes 1 cocktail.