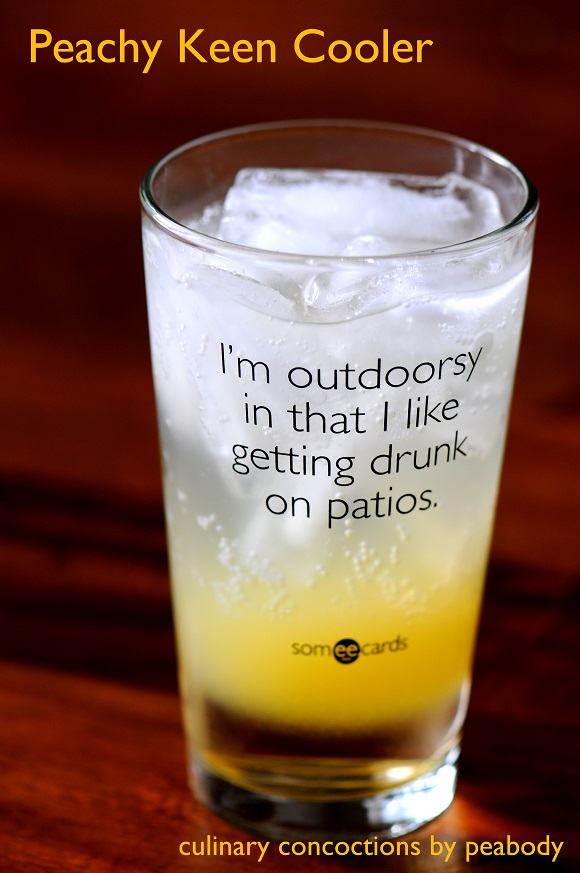 If I were a betting kind of gal (which I'm not because I have the worst poker face) I would bet that there is a part on your body that you hate. I used to. I used to hate my stomach. A lot. I'm thick waisted. I have the type of stomach that if I suck in air or even drink some water it grows an inch (that is not an exaggeration it's been measured before in the name of science and me being neurotic).
Then one day in the locker room everything changed. You can learn a lot by just listening to the conversations that go on in the male locker room. Now yes some of it is vulgar when they are trying to impress each other, but other times you can really learn. Case in point: my stomach. We somehow got on the topic of women's "pouches". Every guy in the locker room commented that they loved a little pouch in the stomach on a woman. I called BS on all of them and they all had a reason why they loved them. And then they shared their disappointment with the fact that women never want them to touch their stomachs. I piped up and said yeah, no, I don't want any guy touching my stomach.
They kind of groaned and said why not. I told them because my stomach is gross. One of the guys shouted from across the way "when won't you girls get it". Get what I said. "Get that if I guy is touching you there and keeps touching you there that is turning him on". And just like that I got it. A giant light bulb went off and has stayed up there ever since. My stomach and I are no longer at odds. Do I have days where my stomach pisses me off because it doesn't look how I think it should in a dress? Yes. But overall I embrace it. This is the body I got. And some people love me enough to think that I'm hot. 😉
So I encourage you as we hit peak swimsuit weather to start to love what you hate most about your body. Start to realize that most of it is mental and not physical. That everyone isn't staring at your stomach thinking OMG gross. That if your significant other is touching your thighs, arms, stomach, it's for a reason. It's not to make you feel bad or self-conscious it's to make them feel good. And the part you hate is making someone feel good. Think about that and you will start to feel good too!
If we can't get you there sober maybe a little liquid courage can get you going. 😀 A couple weeks ago a place called Total Wine and More opened up and it's like the Disneyland of booze. Washington State only until recently had state run stores and when they didn't anymore it was hard to find specialty booze and if you could they gauged the prices up hard core. So along comes this giant warehouse of booze that carries just about every alcohol I could think of and then some. I kind of went crazy with all of the specialty booze I kept finding. One find was this stuff called Drillaud (feel free to sponsor me makers of this stuff) and it taste like boozed up peach syrup…you know the kind that comes with peaches in a can. So yeah…instant favorite. And I've learned that when you add pineapple juice, splash of vodka, and some Sprite then you have a very dangerous cocktail…especially at 10 am when you haven't eaten and you are just going to make one to take photos of but end up you know…drinking it. 🙂
Speaking of needing a cocktail…Crazy Cocker Spaniel is majorly down in the dumps. Why you ask?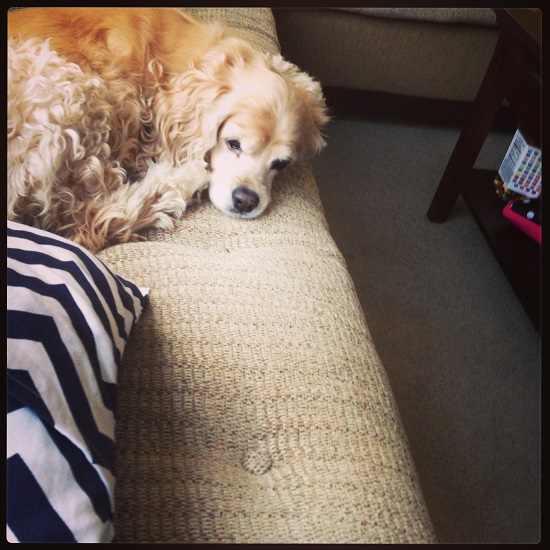 Because of this cutie right here. This is who we are calling Bun-Bun on the blog.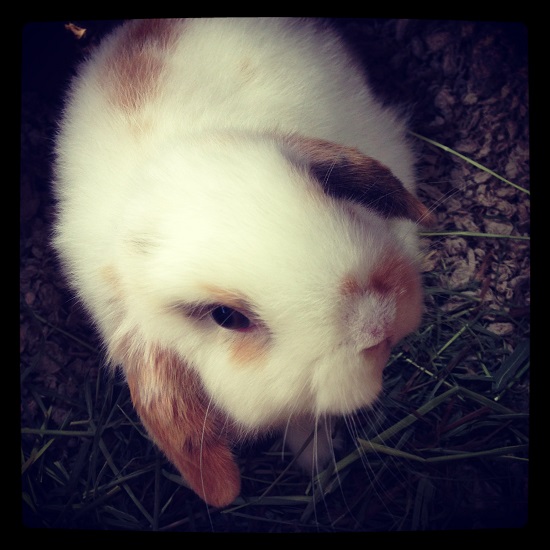 As of right now it's a he but that can always change with tiny rabbits. No, Little Fuzzy Bunny did not die off I just couldn't resist him when I was buying rabbit feed the other day. He kept looking at me and standing on his back legs showing off and clearly sending me subliminal messages to take me home. So I did. Oh and no he is not staying with the other rabbit they would so not get along. Anyway feel bad for CCS as the new addition is getting all of her extra love (or so she feels).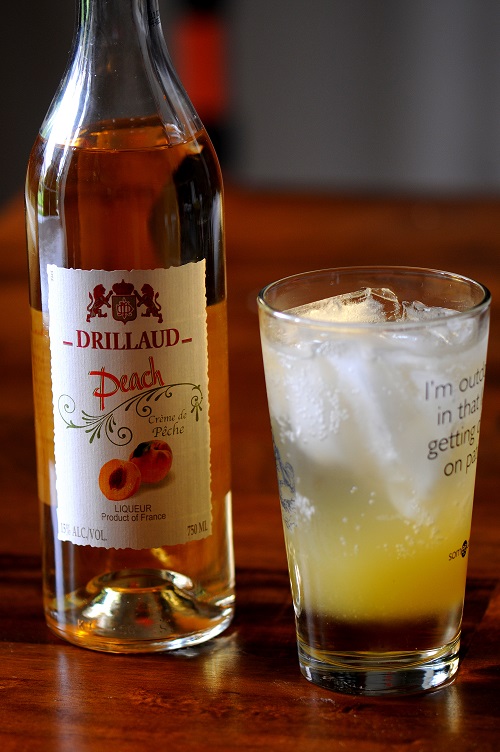 Peachy Keen Cooler
4 oz peach liquor
2 oz vodka (can be plain, peach, or pineapple flavored)
1/2 cup pineapple juice
1/2 cup Sprite or other lemon lime soda
Place ice into two cups.
Combine all the ingredients and pour into glasses.