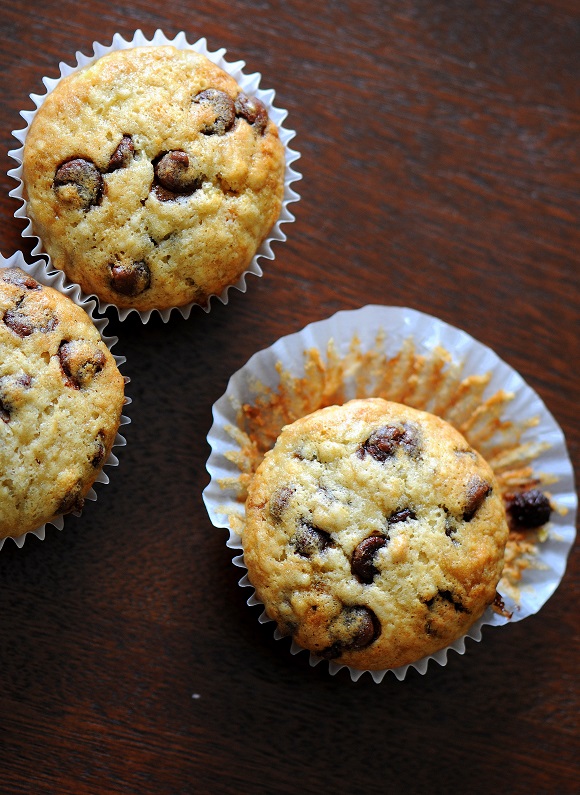 Ever notice no one ever says World's Most Mediocre Banana Bread? They should though. I have tried my fair share of World's Best Banana Bread only to be sadly disappointed. Perhaps it's like in Elf when he believes the sign World's Best Cup of Coffee. Deep down I know it's probably not going to be the best banana bread and yet I try any way.
I like my mom's banana bread as it is unique because it uses graham flour, but I would not call it the world's best banana bread (well at least not for me…it's good don't get me wrong). Part of the problem is that most banana breads in my opinion don't use enough bananas. I mean one of the main reasons I am even making banana bread is because I have a ton of bananas to use up that are mocking me on the counter. So when I recipe calls for 1 or 2 bananas I say boo on that.
So I decided to try and think what is it that I love? Malted milk. I use it in a lot of things…I've never used it in banana bread (or muffins in this case). So glad I did. I think for me personally I made maybe not the best banana bread in the world but one that comes close and finally one I will make again and again!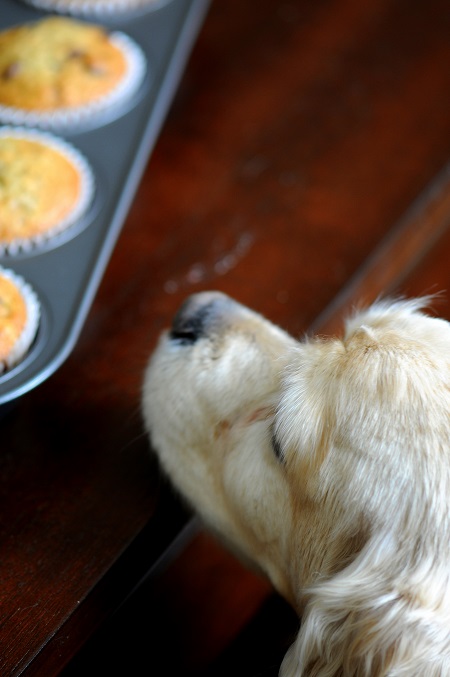 Darn Close to the World's Best Malted Banana Chocolate Chip Muffins
1 1/2 cup smashed bananas (about 4 medium bananas)
1 cup granulated sugar
1/4 cup vegetable oil
2 large eggs
1 1/2 cups all-purpose flour
¼ cup malted milk powder
¾ tsp. baking soda
¼ tsp. salt
1 cup milk chocolate chips
In a medium bowl whisk together the flour, malted milk powder, baking soda, and salt; set aside.
Using a stand mixer with a paddle attachment add the bananas and sugar and mix together for about 3 minutes on medium-high speed. Add the oil and mix until incorporated.
Add eggs, scraping down after each addition.
Add flour mixture to the banana mixture and mix on low until the ingredients just start to come together. Remove bowl from mixer and add in chocolate chips. Finish incorporating the batter being very careful not to over mix. Over mixing leads to tough muffins.
Using a 12 cup muffin pan, place liners into muffin cups.
Divide batter evenly (2/3 full) and bake at 350F for 30 minutes or until golden brown and toothpick comes out clean.
You get 12 muffins.