These Mini Lobster Roll Sliders with Bacon and Avocado are a made with lots of lobster, bacon, and avocado all on buttered buns.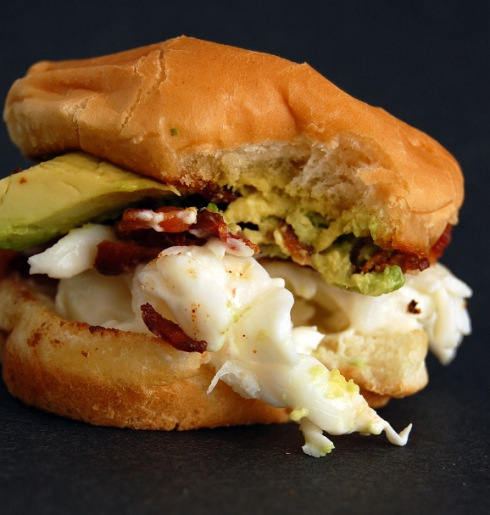 In case you aren't up on current events you are going to die today…or tonight I'm not totally clear on that.
I'm not sure if the calendar went UP TO the 21st and so you are good for today and then at midnight you kick off or if that we die today.
Nonetheless we are goners.
I'm hoping that it happens at midnight (going into Saturday morning) because I have the late game tonight and so I would be playing hockey at the time.
And I am more than sure that is the way that I would want to go.
Plus my husband would be playing alongside me playing hockey.
And that would just be some sort of made for TV movie if ever there was one.
You know, if we weren't all dead.
So because I'm going to die and it won't matter here we go confession time:
When I was 8 years old I wanted a stupid mirror heart that literally cost $.10 and I did not have that.
I asked my dad and he said no.
So I stuck it in my pocket.
I still stress about the fact that I stole that to this day.
Ironically I tried to return it because I had so much anxiety over it but lost it before I even got out of the store.
So technically I think it stayed in the store.
Anyway, 32 years later still feel bad about that.
In high school I may or may not have helped a group of friends transport a stolen street sign in my car (I had the largest vehicle) and put it in front of the principals house.
I may or may not have been pecked to death that night by geese later that night as punishment.
When I am super-duper sick and super-duper tired of blowing my nose over and over again I just shove Kleenex up my nose.
It got to the point that I would do this in front of my advanced math kids because I trusted them so much.
Most of them use this method of snot collection to this day.
Spreading my wisdom not in the way I planned. 🙂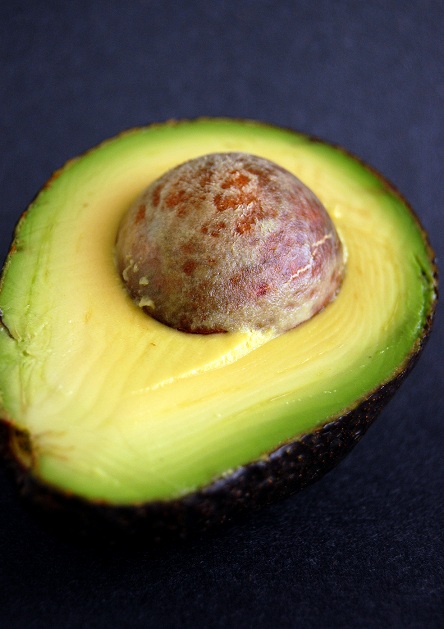 Teachers have favorite students…there I said it.
Though you might be surprised that it's probably not the goodie-goodie kids that you think.
Four years ago I bought cookies and threw frosting on them and passed them off as my own.
Which technically if you ask Sandra Lee they were my own. 😛
I'm THAT person.
I've never smoked a cigarette, done any drug (well that didn't follow surgery), and didn't get drunk (or even buzzed) until the nice country of Canada told me I was allowed to do so.
I hide the good chocolate.
And if I am going out I am going out eating these Mini Lobster Roll Sliders with Bacon and Avocado.
If you did survive and you still need shopping done and don't want to brave the mall a reminder that Amazon.com is your best bet.
I know my ex-husband used to work in supply chain and had to work all the way up until Christmas Eve.
Sucks for employees…great for shoppers!
If you get one day shipping it will still get to you by Christmas!
By the way, it's a great day to buy my cookbook !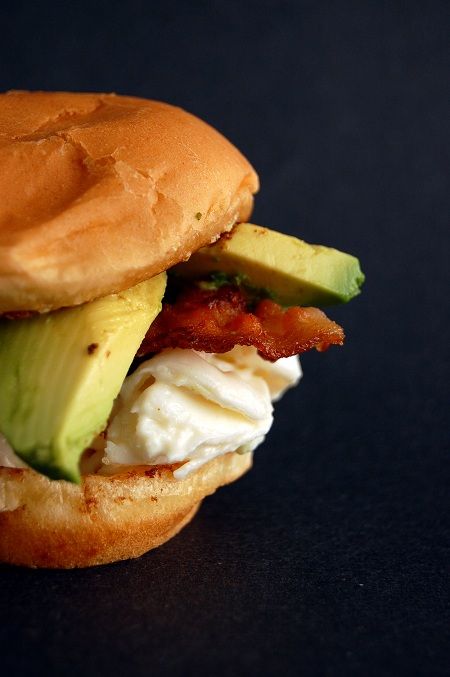 Want More Appetizer Ideas?
 Bacon Caesar Salad Deviled Eggs
Caramelized Onion, Bacon, and Gruyere Dip
Honey Mustard Pretzel Deviled Eggs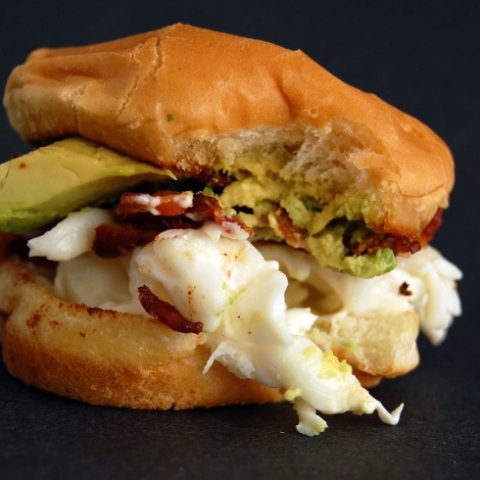 Mini Lobster Roll Sliders with Bacon and Avocado
Ingredients
8 ounces cooked lobster meat, cut into bite-size pieces
3 TBSP mayonnaise
1 medium celery stalk diced finely
squeeze of a lemon
8 mini slider buns
12 pieces of bacon
1 large avocado (preferably from California)
Instructions
Combine lobster meat, celery, lemon juice, and mayonnaise in medium bowl. Season to taste with salt and pepper.
Fry bacon in a large pan. Once crisp, remove from pan and place on paper towel. Retain bacon grease in pan.
Place rolls flat side down, in skillet. Cook until browned slightly, about 1 minute per side.
Slice avocado.
Assemble: Scoop a little lobster roll filling then top with two pieces of bacon and a couple slices of avocado.
Seriously awesome.