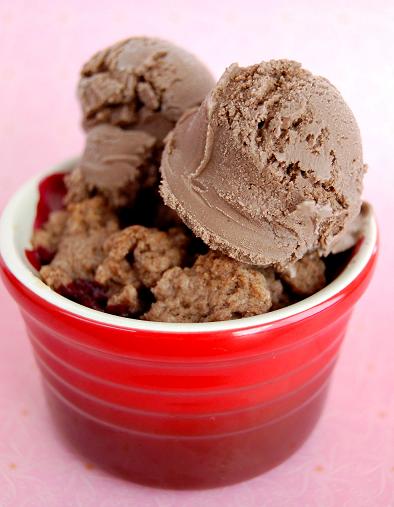 So just a couple of days ago Bravo on behalf of Top Chef Seattle contacted me and asked me if I wanted to become a Top Chef A-Lister for Top Chef Seattle. And the first thing I get to do as a Top Chef A-Lister is giveaway a subscription to Food and Wine Magazine to one lucky reader. I subscribe to Food and Wine (via my iPad) and it's a great magazine with great recipes! To learn how to win and more about Top Chef Seattle keep reading.
I will admit that I used to watch the show all the time and now with the kids I hardly have time for TV at all. I didn't even know it had started up (which I wanted to watch this season as it was in Seattle!). Luckily it was all On Demand through my cable company and I was able to get caught up. If you aren't watching you should be. Then we can gossip about it better. 😛
It's by far my favorite season so far…because it is sooo cool to see the Seattle chefs, Seattle restaurants, and local artisans get featured. In episode 5 the chefs were challenged to use highlight some of the more rare ingredients found in Pike's Place market. They bombed hard core on this one and no one was named a winner that's how much they bombed on it. One of those things was Coconut Curry Chocolate (from Theo Chocolate)…which I have used and made ice cream out of before. It was so long ago that I thought I would post the recipe again. It goes great with cherry cobbler believe it or not. Apparently I should have sent them my recipe ahead of time and they could have won some money. 😀
In tonight's episode it was all about my girl Kristen who is my favorite contestant of the season so far so I was happy to see her kicking butts and taking names. Not only did she make a cake in the quick fire round (which everyone runs from pastry) she did it using just Reynolds Wrap to make a cake pan (part of the challenge). Then they headed to Remlinger Farms to the Berry Festival. I have frozen berries in my freezer from them right now. They do nice berries. The one thing I wanted to know is if any of them had ever worked with Tayberries? Tayberries for those who don't know is a cross between a raspberry and a blackberry. I love them. They are only out for a few weeks and when they are I run and get what I can. They go great in muffins with dark chocolate fyi.
There was much smack talk between John and Stefan and John was full of nothing but excuses and crappy soup. Sometimes when you don't play nice it backfires big time. 😛 They joked that Josie was on high tonight and I have to say she kind of seemed like she was. I know that we all have to have a little drama on these kinds of shows but I really like that for the most part the drama llama hasn't come out and played too much. But from the looks of the preview of next week that may be changing.
So how do you get the chance to win the subscription? First you have to be a US resident (sorry to my non-US peeps). Second share your favorite Holiday recipe(s) or Top Chef challenge/moment so far in the competition in the comments section. You have until December 25th 2012 (yep Christmas) at 9pm PST to enter. You can only enter once. Winner will be announced December 26th 2012. Good luck…it's a great magazine to have.
*Yes, I am being compensated to write this but as always the bad grammar and opinions are all my own.
Content and/or other value provided by our partner, Bravo.
Coconut Curry Chocolate Ice Cream

6 ounces Coconut Curry Chocolate(or just plain milk or semi sweet chocolate…not unsweetened)
1 cup sugar
½ cup unsweetened Dutch-process cocoa powder
1 ½ cups heavy cream
1 cup milk
3 large egg yolks
Chop chocolate. In a heavy saucepan whisk together sugar and cocoa powder until combined and whisk in cream and milk. Bring mixture just to a boil, stirring occasionally. In a bowl beat yolks until smooth. Add hot cream mixture to yolks in a slow stream, whisking, and pour into pan. Cook custard over moderately low heat, stirring constantly, until a thermometer registers 170° F. Remove pan from heat and add chopped chocolate, whisking until melted. Pour custard through a sieve into a clean bowl and cool. Chill custard, its surface covered with plastic wrap, at least 3 hours, or until cold, and up to 1 day.
Transfer custard to bowl of a standing electric mixer and beat just until thick and fluffy. Freeze custard in an ice-cream maker. Transfer ice cream to an airtight container and put in freezer to harden. Ice cream may be made 1 week ahead.
Adapted from Gourmet Magazine August 1997