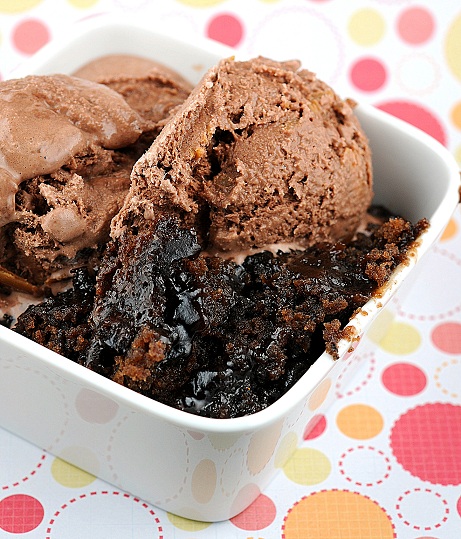 If you don't know Alice's blog Savory Sweet Life then you are very much missing out on things. Two years ago when I attended a food bloggers conference here in Seattle I finally met Alice in person. Alice is someone who to me is the real deal. Her genuine warmth shines through when you talk to her. Alice is a busy lady with three children (two of whom I have met and are beyond adorable), runs a blog (a very popular one at that), writes for PBS Parents Kitchen Explorers, and of course wrote herself a cookbook Savory Sweet Life: 100 Simply Delicious Recipes for Every Family Occasion
. And yet with all her hectic-ness Alice finds time to make time for others, myself included.
When I found out about her cookbok I hinted about as subtle as I could that when it did come out please send a copy my way. I'm hoping that when the time comes my not so subtle hints to her to come out of retirement from wedding cake making will be well received as well (don't worry Alice you have a long time before any cake making needs to be done 😛 ). I've been disenchanted with cookbooks as of late (as many of you know) but can say that I love her book as I kind of suspected I would. Her cookbook is divided by life events from Sunday Mornings to Afternoon Tea Parties to Family Game Night. It reflects her love of family and that of food. There are pictures of her family throughout her book that help you get a better sense of just how much her family means to her.
I took the cookbook with me on my little vacation to the beach. I often read cookbooks as if they were chapter books…which in a way they are. The chapters just tend to be soups, salads, entrees, desserts. 🙂 It was fun to go through the book and remind myself that you don't really need an excuse to do something special for people or to invite them over for a reason. Thursday is a perfectly good reason.
So if I liked the cookbook so much why did I not make something from it? Well I did. I just didn't photograph it. But at the heart of it all, where it all started, Alice is a food blogger. So I chose to make something from her blog. And give away her cookbook. See my copy was free, but I'm not giving you mine. So I will be nice and give one of you your very own copy (I'm a giveaway fool as of late). All you need to do is leave a comment saying what super power you wished you had. FYI- when people are asking me what cookbook I am recommending these days…this is it.
On to the cobbler. Alice's version on her blog is a Nutella version but I was having a craving for peanut butter cups something awful so I wanted to see if this would do the trick. It did. This is one of those weird ones where you float liquid on top and kind of shake your head when it all comes out in the end. This ends up being kind of like a giant molten lava cake and is best served warm. But if it gets cold just reheat it up a little.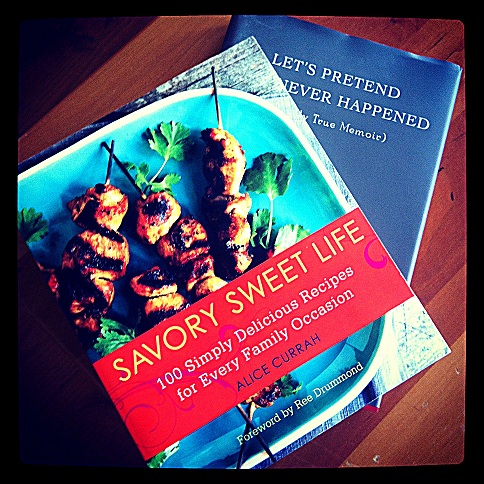 Chocolate-Peanut Butter Cobbler
1 cup all-purpose flour
2 tsp. baking powder
1/2 tsp. salt
6 TBSP hot cocoa powder (cocoa mix), divided
1 cup sugar, divided
1/2 cup milk
1/2 cup Peanut Butter
6 TBSP melted unsalted butter
2 tsp. vanilla extract
1/2 cup brown sugar, loosely packed
1-½ cup hot tap water
Preheat oven to 350 degrees.
Combine flour, baking powder, salt, 3 tablespoons hot cocoa powder, and 1/2 cup of white sugar.
Stir in milk, peanut butter, butter, and vanilla. Mixture will be thick like the texture of a brownie mix.
Spread mixture into an ungreased 8-inch baking dish with a spatula and even out the batter. I used an 8-8-inch pan and that worked great.
In a small bowl, mix 1/2 cup white sugar, brown sugar, and remaining cocoa.
Sprinkle mixture evenly over the batter. Pour the hot water over everything and do not stir.
Bake for 40-45 minutes or until the center is slightly firm but not fluid like liquid. Spoon mixture into small bowls (it's very rich…a little goes a long way) and serve with a scoop of chocolate peanut butter ice cream.
Source: Adapted from Savory Sweet Life.com