These Deep Fried Cinnamon Rolls are easy to make by using store bought cinnamon rolls and extra sinful because they are deep fried like a donut.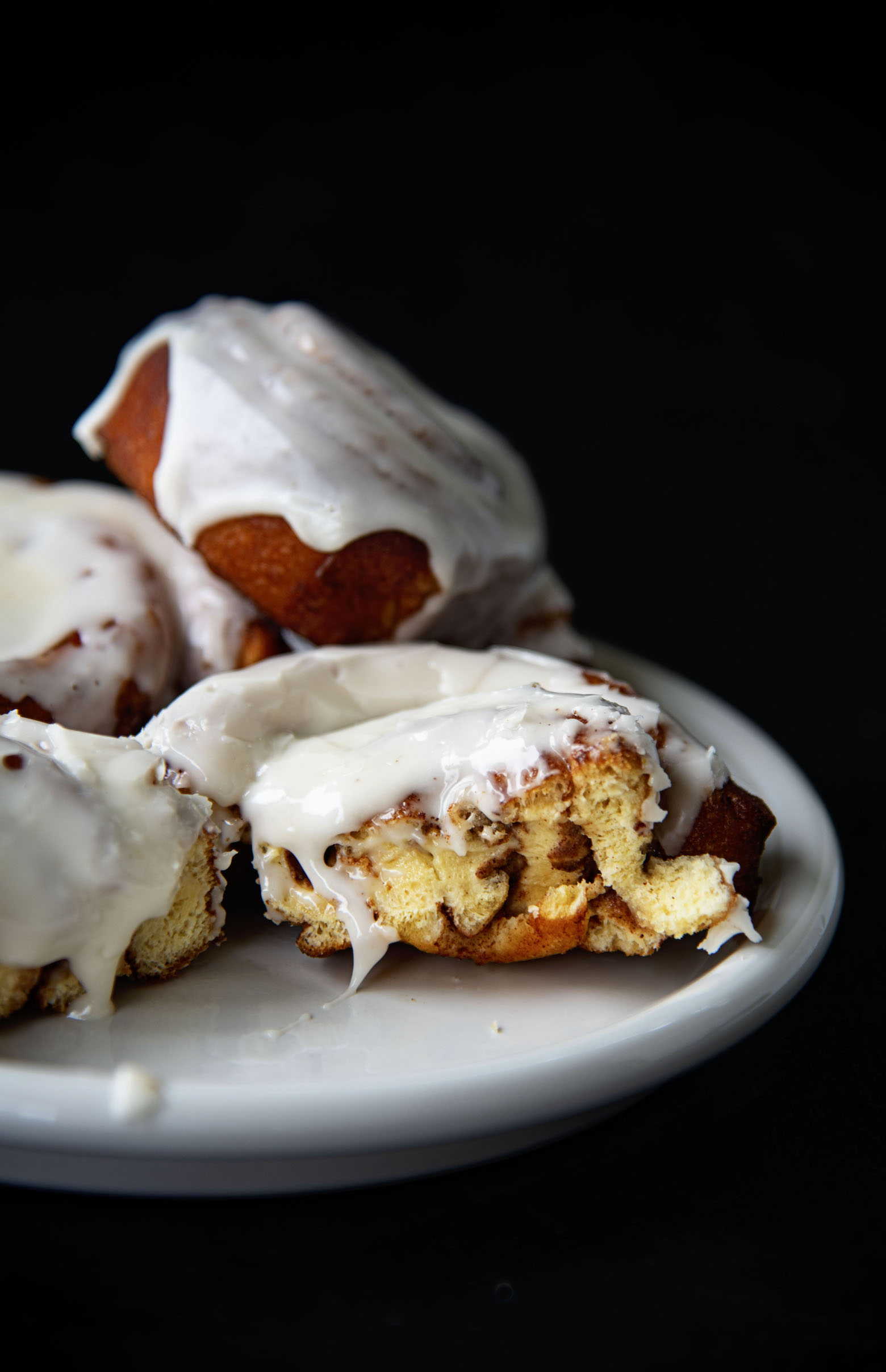 Total random thoughts and stories…with a side of Deep Fried Cinnamon Rolls.
Screw Zombies, I am afraid of a spider apocalypse.
Last night while having a bit of insomnia I upgraded my toe nails to Domestic Goddess by OPI from the chipped whatever color that was on them.
While calmly doing my nails just trying to avoid dog hair…dropped from the F&*$ing sky was a spider that landed in my wet nail polish on my big toe.
I'm not sure why a blood curdling scream did not spew from my mouth.
Pretty sure I was past screaming.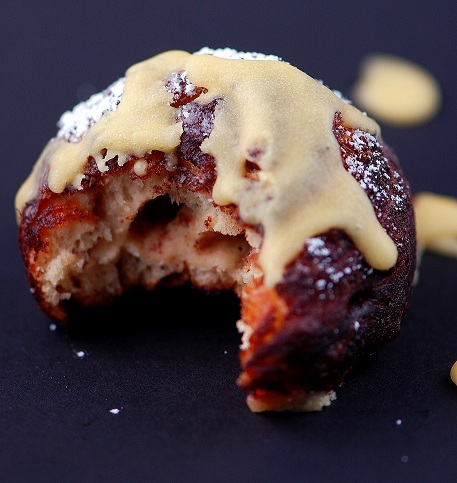 I mean here was a tiny to most but huge to me black with now a touch of purple spider squirming on my freaking toenail.
Definitely hyperventilated while the dog watched me strangely flail around and freak out.
With the world's largest wad of toilet paper I removed the spider.
But spent the rest of the night on the lookout for the spider paratroopers.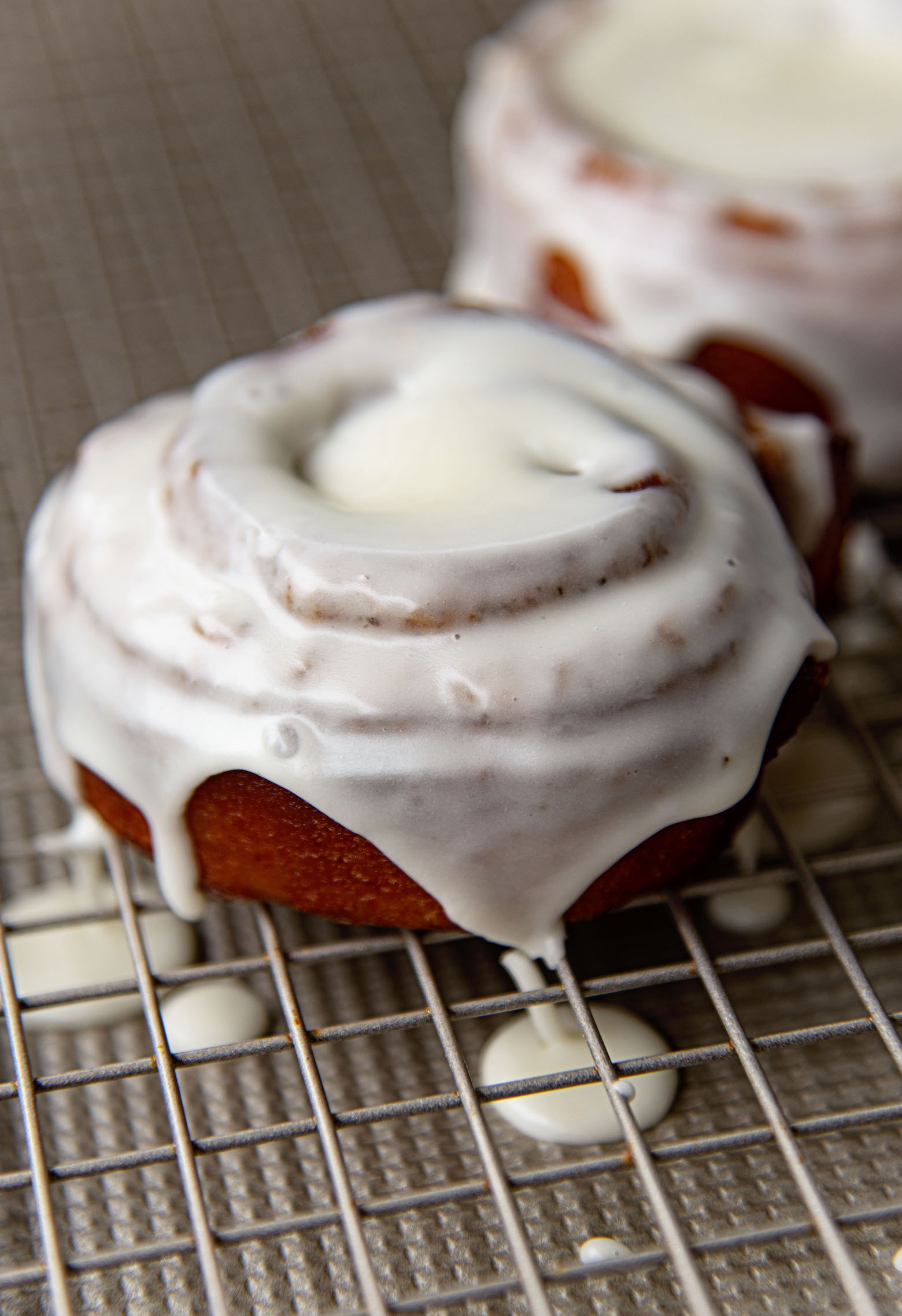 If you want to hear me squeal then you should have been at the grocery store yesterday when my favorite bacon was on sale.
And then there was a coupon on top of that.
The freezer is FULL of bacon.
Bacon and ice cream…and Jägermeister. 😀
Breakfast of Champions.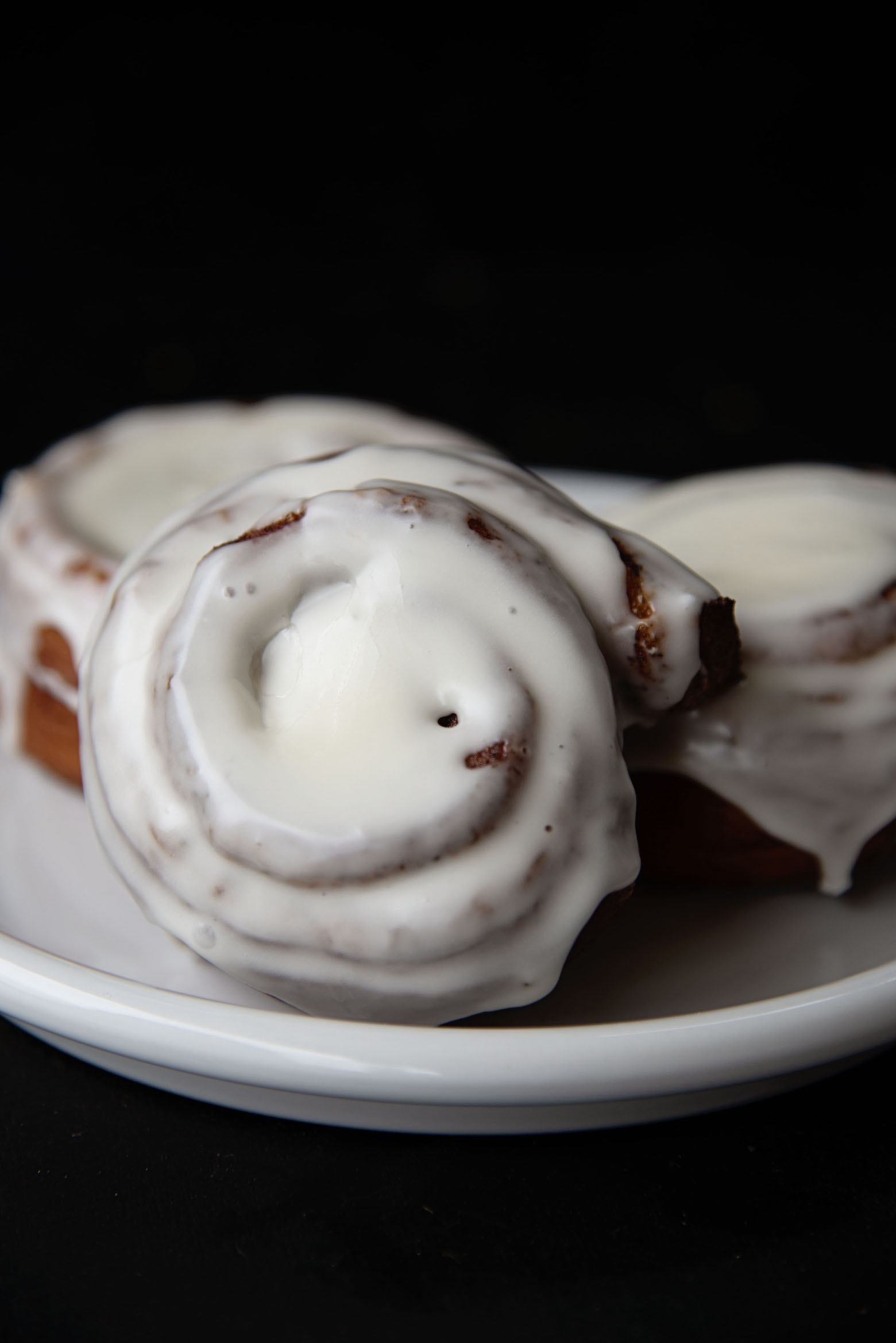 I have decided that people who make socks hire people to go and steal at least one of those pairs of socks when you get home.
Seriously who keeps taking all my socks???
I keep buying socks and keep having LESS socks.
Nothing goes better with bacon than Deep Fried Cinnamon Rolls.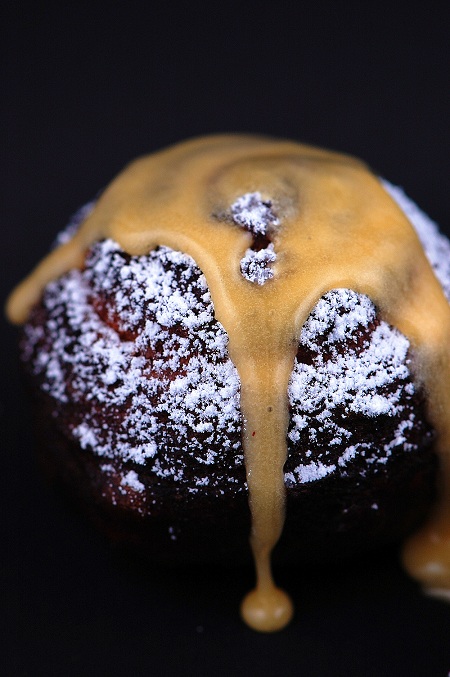 Seriously not healthy and seriously awesome.
I figure with Paula having to cook healthier there is an opening in the death queen category so I am applying.
These took me all of 20 minutes and that's what works for me.
Yes you are going to want to make these.
No, don't be afraid of frying.
It's a great day to buy my cookbook.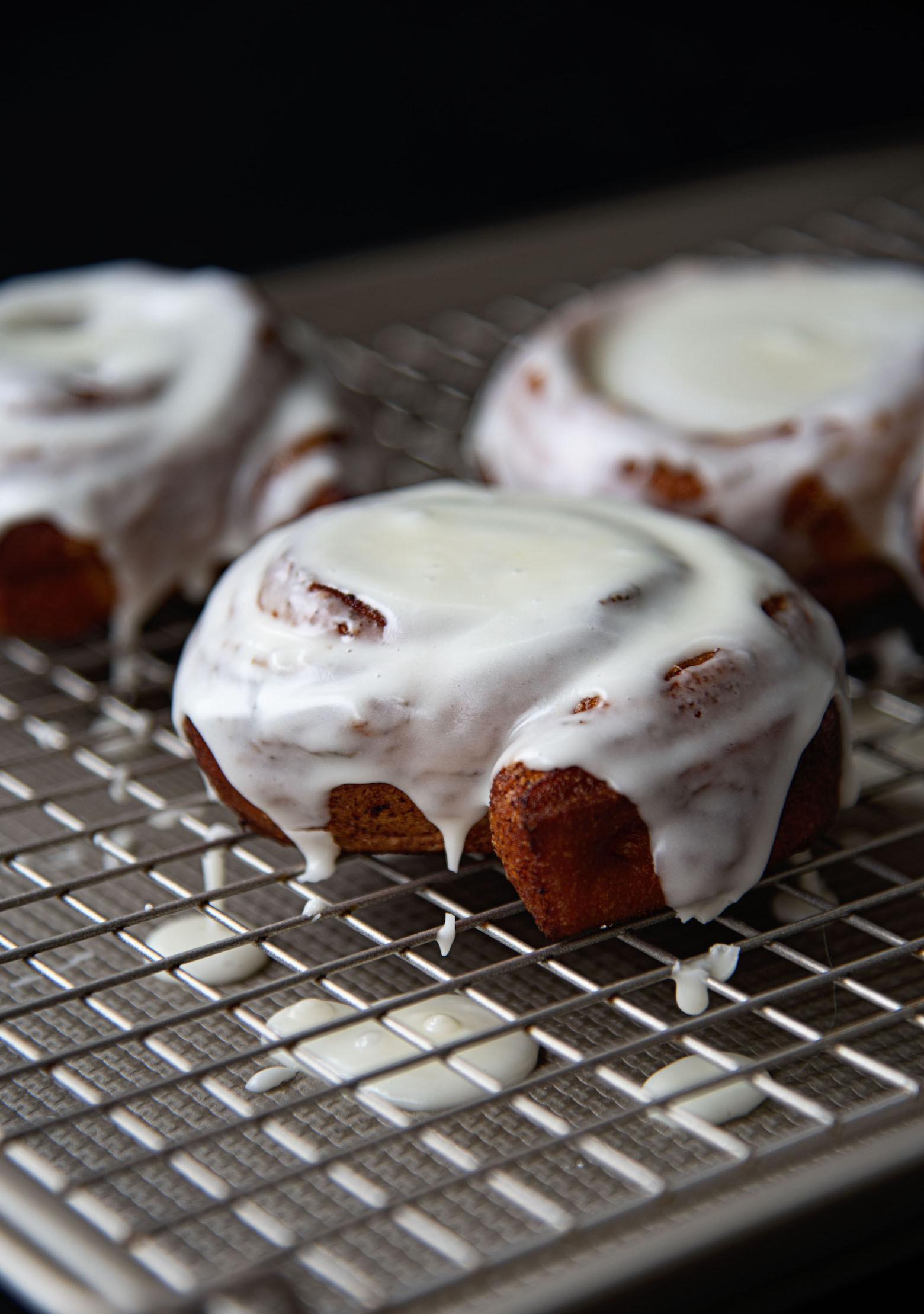 Want more Fried Foods?
Chocolate Sprinkle Yeast Donuts
Vanilla Bean Glazed Soft Pretzel Donuts
Chocolate Malt and French Fry Donuts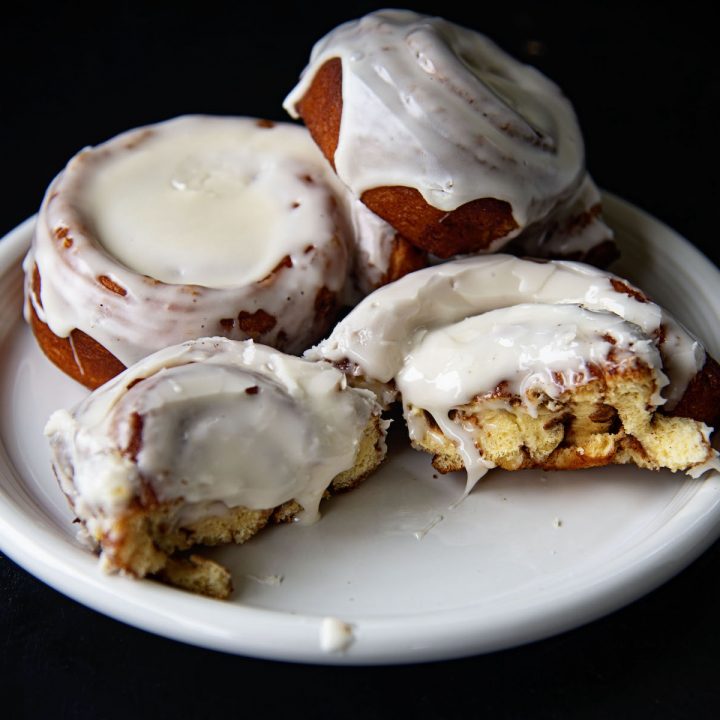 Deep Fried Cinnamon Rolls
Ingredients
For the rolls:
Vegetable oil (enough to cover at least 2 inches of a heavy pan)
1 package refrigerator cinnamon rolls (I used the Grands)
For the Glaze:
3 TBSP unsalted butter, at room temperature
1 ½ cups powdered sugar
1/3 cup orange juice
Instructions
Pour enough oil to cover at least 2 inches in the bottom of a heavy pan (I used a Le Crueset).
Using a deep fry thermometer, heat oil to 350F. Do not leave unattended.
While oil is heating, open cinnamon rolls and fasten each one with a long toothpick or wooden skewer that has been cut to size.
Let dough rest for 10 minutes.
Carefully place cinnamon rolls (I use tongs), one or two at a time, into the oil.
Cook for about 1 minute on each side, or until golden brown.
Using a slotted spoon (or tongs), carefully lift donuts out of the oil and place onto paper towels to drain and cool completely.
For the Glaze:
Whisk all the ingredients together and drizzle over the rolls.