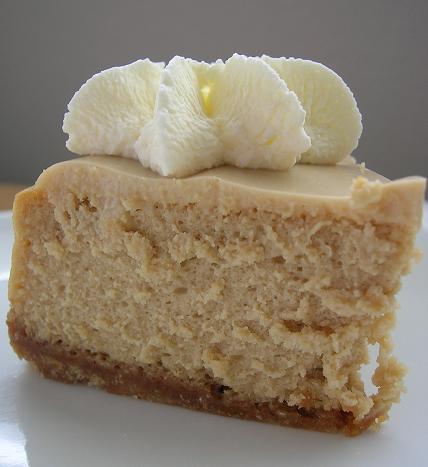 It's hard for me to imagine getting to this point. I remember seeing a food blog(sadly I don't remember who's), I dragged my poor hubby(the computer nerd) out to my computer, pointed to the screen and said, "I want to do that." And so it began….badly. I wrote the first couple of days and that was about it. I wasn't inspired, I had no camera and I had no direction. I went out and got a camera, the cheapest one I could find($100) that I liked. I still lack direction but the overall them for the most part is to take food(mostly baked goods) and make it accessible to the average baker. Honestly, I could do many more complicated things, I have the schooling, and though it is beautiful(truly works of art) I know that none of my friends would ever go out and make it. What good does that do me if my food is pretty but only a few could go and replicate it. I want to inspire people to go to their kitchen and bake! I realize from time to time I do make some stuff that people are not going to go out and do but for the most part I strive to make it possible for almost anyone to make.
Deciding what to make for my 100 post was really hard. I thought of making a beautiful, complicated dessert by one of my all time favorite chefs Marcel Desaulniers…but that would have defeated my whole everyone can make it thing I was just rambling on about. I decided that I should make something that is a recipe of my own. For those who read this on a regular basis know that I love cheesecake and that I had the great idea that if I worked in a bakery and made cheesecakes that I would get sick of them. As I pointed out before all that did was just fulled my creativity to make different types of cheesecakes. This is one of those cakes from that time…. Irish Coffee Cheesecake. I've said before and I will say it again, I'm not the biggest fan of graham cracker crust, so I usually try to come up with something that compliments the flavor of the cheesecake…. for this one I chose a oatmeal cookie crust. These cheesecake definitely has punch and you know it is IRISH coffee.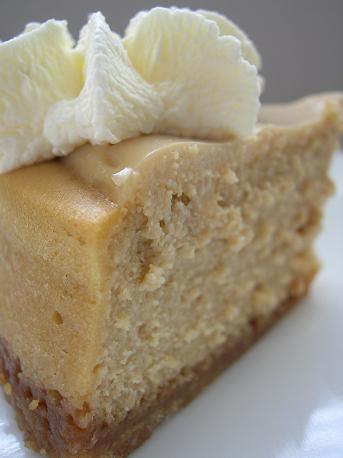 If you can not find coffee extract, which I often can not unless I special order it; brew up some coffee or better yet espresso. Put a cup of the coffee in a saucepan and reduce by half. If you are doing that I only use a very generous TBSP of it instead of 2. Also, I often don't have whiskey in the house, you can omit it from the recipe. If that is the case I usually throw in another TBSP or 2 of the Bailey's Irish cream.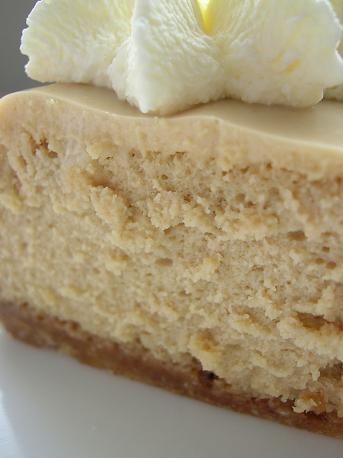 Irish Coffee Cheesecake
Irish Coffee Cheesecake
Crust:
6 oz oatmeal cookies
3 TBSP brown sugar
1 tsp cinnamon
3 oz butter
1. Place cookies in a food processor. Grind to make crumbs. Add in remaining ingredients. Process to blend.
2. Pat crust mixture into a 10 inch spring form cake pan. Bake at 325F for 5-7 minutes.
Filling:
2lbs 6oz cream cheese
2 1/2 cups brown sugar
3 TBSP flour
5 eggs
2 egg yolks
5 TBSP whiskey
3 TBS Irish Cream Liquor(like Bailey's)
2 TBSP coffee extract
1. Cream the cheese on medium speed until very soft and creamy.
2. With the mixer running, add the sugar. Beat until well combined. Stop the mixer and scrape down the bowl.
3. On low speed add the flour. Then add the eggs one at a time, stopping the mixer before adding each egg so that shell does not get into the batter. Scrape down the bowl at least twice while adding the eggs.
4. Add the liquors and the coffee extract. Scrape down the bowl.
5. Pour the batter into the prepared crust and bake at 325F for 1 1/2 to 2 hours.
Topping
1 1/2 cups sour cream
3 TBSP brown sugar
1 tsp coffee extract
1. Combine all the ingredients. Spread on top of the baked cheesecake after it has come out of the oven and set for 10 minutes. Bake cheesecake again for 5-7 minutes.
 So thank you all for reading my blog. I love reading all the comments and the nice words of encouragement. I would especially like to thank Ivonne(the Cream Puff), she was the first food blogger to start leaving comments. She has always been positive and patient with all of the photography questions I ask her. I look forward to another 100 posts and to see what that will bring!