These Peppermint White Chocolate Pudding Shots are made with white chocolate pudding, white chocolate liqueur, and peppermint schnapps.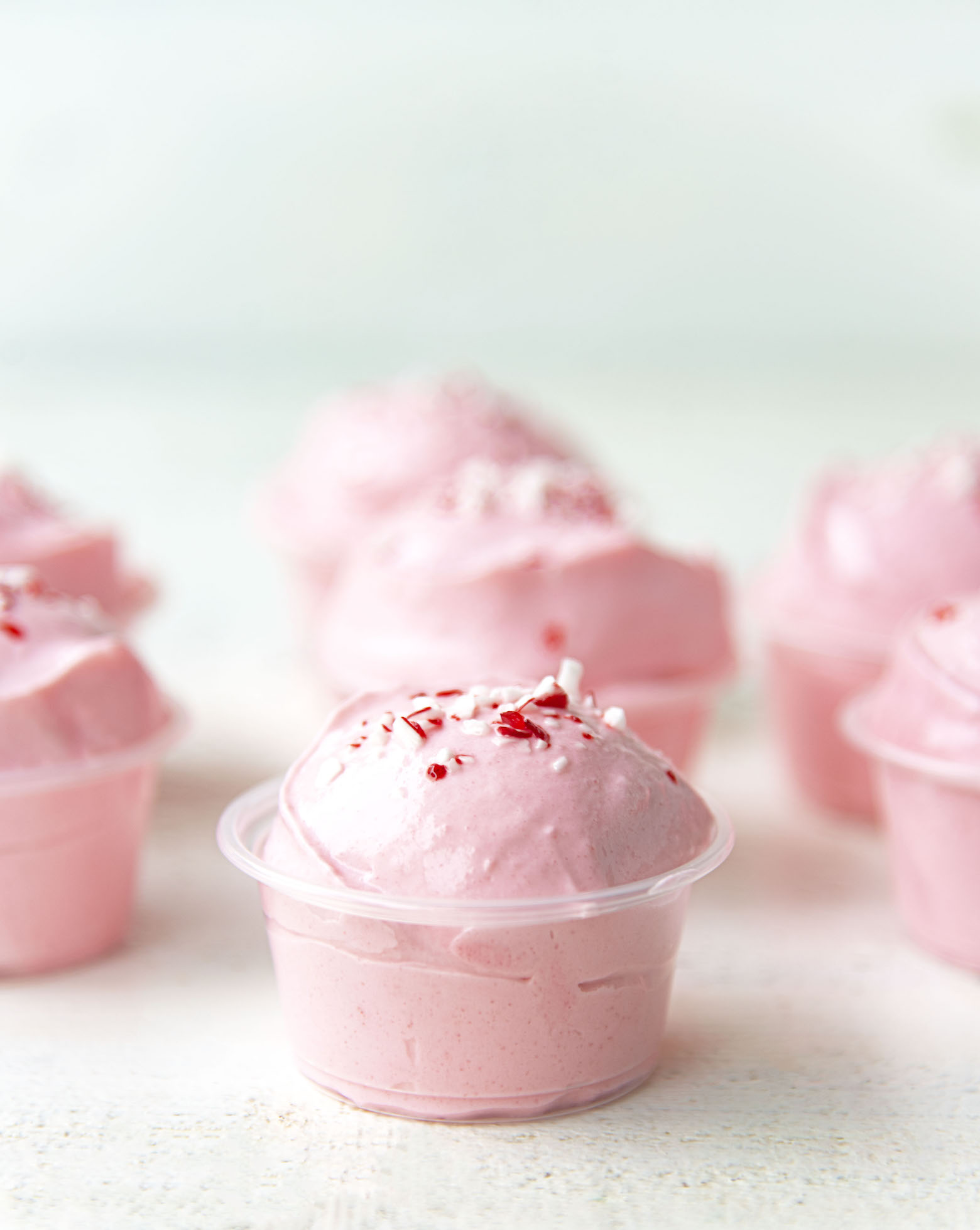 I love the flavors of white chocolate and peppermint.
You can find that combo a lot here on the blog.
Which is why I offer up these Peppermint White Chocolate Pudding Shots for Tipsy Tuesday.
Since it is the holidays, the peppermint used in the recipe are candy canes.
And candy canes are what are sprinkled on top.
They are also what give the pudding shots that nice pink color.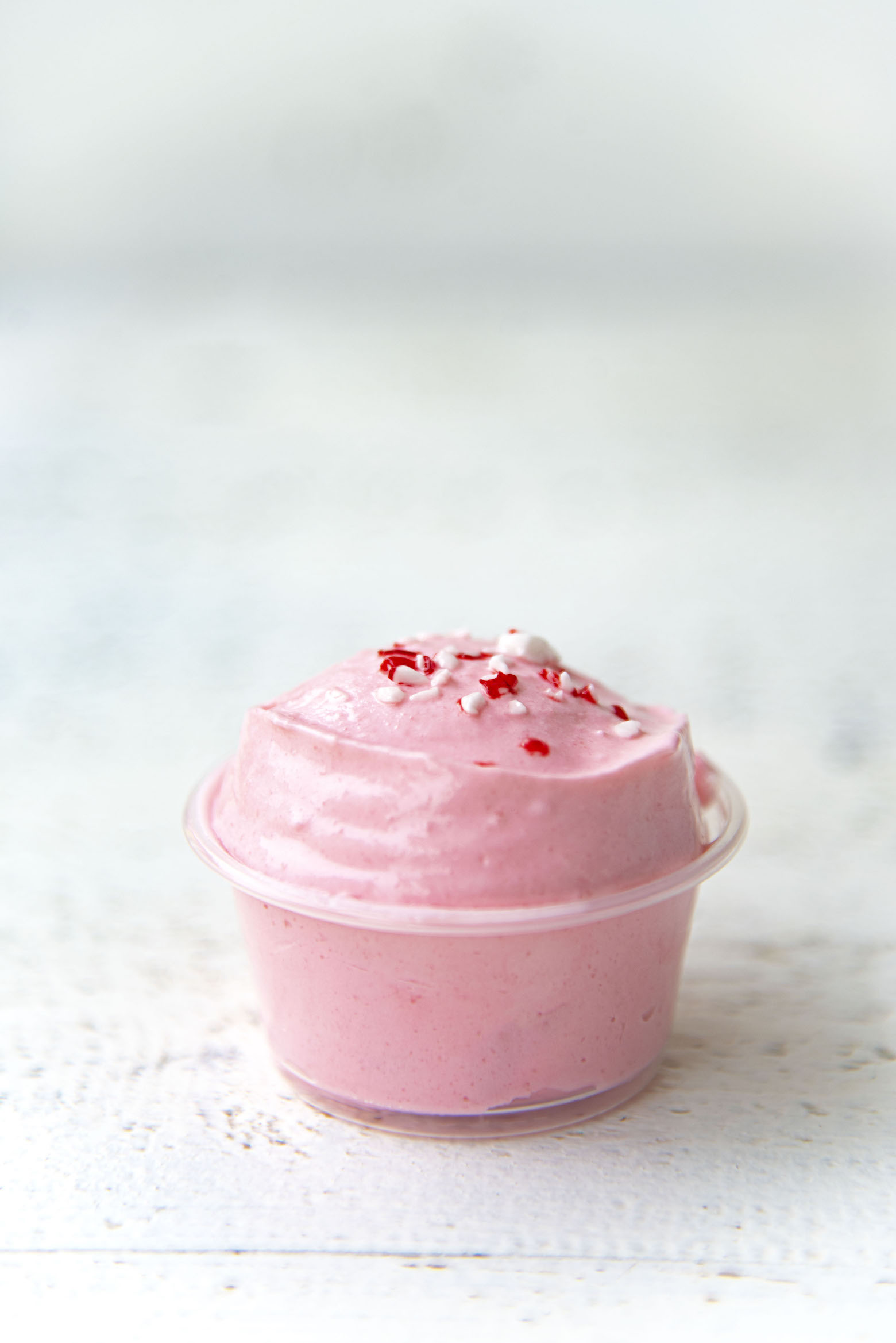 Do you have to use candy canes?
No.
You can use another crushed peppermint.
Like round peppermint candies.
But do not use peppermint extract.
It's just not the same.
And it's not the same flavor we are going for.
Thanks to the internet you can get candy canes year round now.
Though I tend to stock up on them at the after Christmas sales because they last quite awhile.
Especially the smaller ones.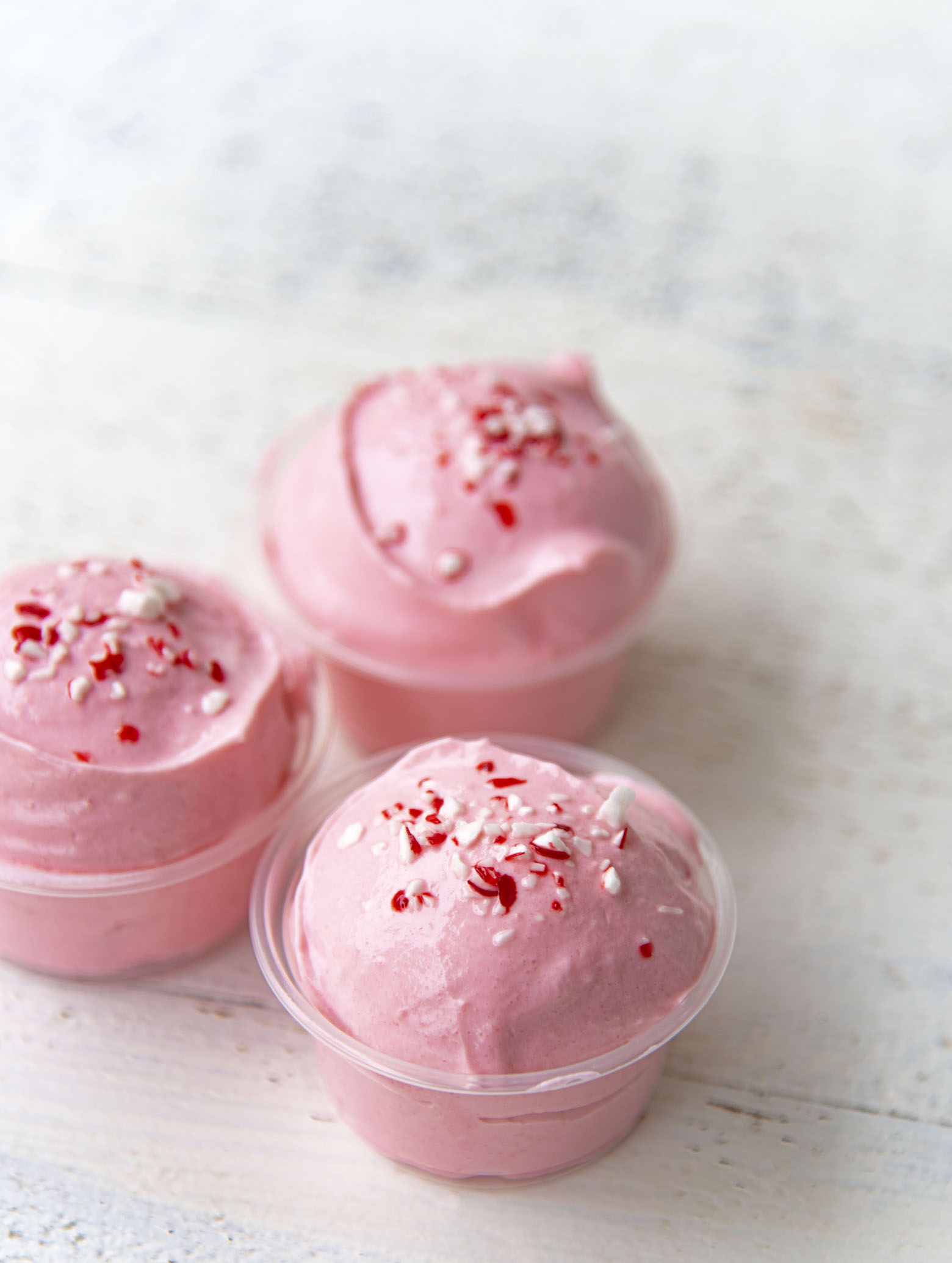 For my white chocolate pudding mix I ended up using the Godiva White Chocolate Vanilla Bean.
I really like it.
But you can feel free to use whatever white chocolate pudding you can find.
The Godiva pudding I found at my regular grocery store so you might be able to as well.
I think Walmart carries it too.
And since I used Godiva for my pudding I chose to use their white chocolate liqueur as well.
But there are many other white chocolate liqueurs you can use.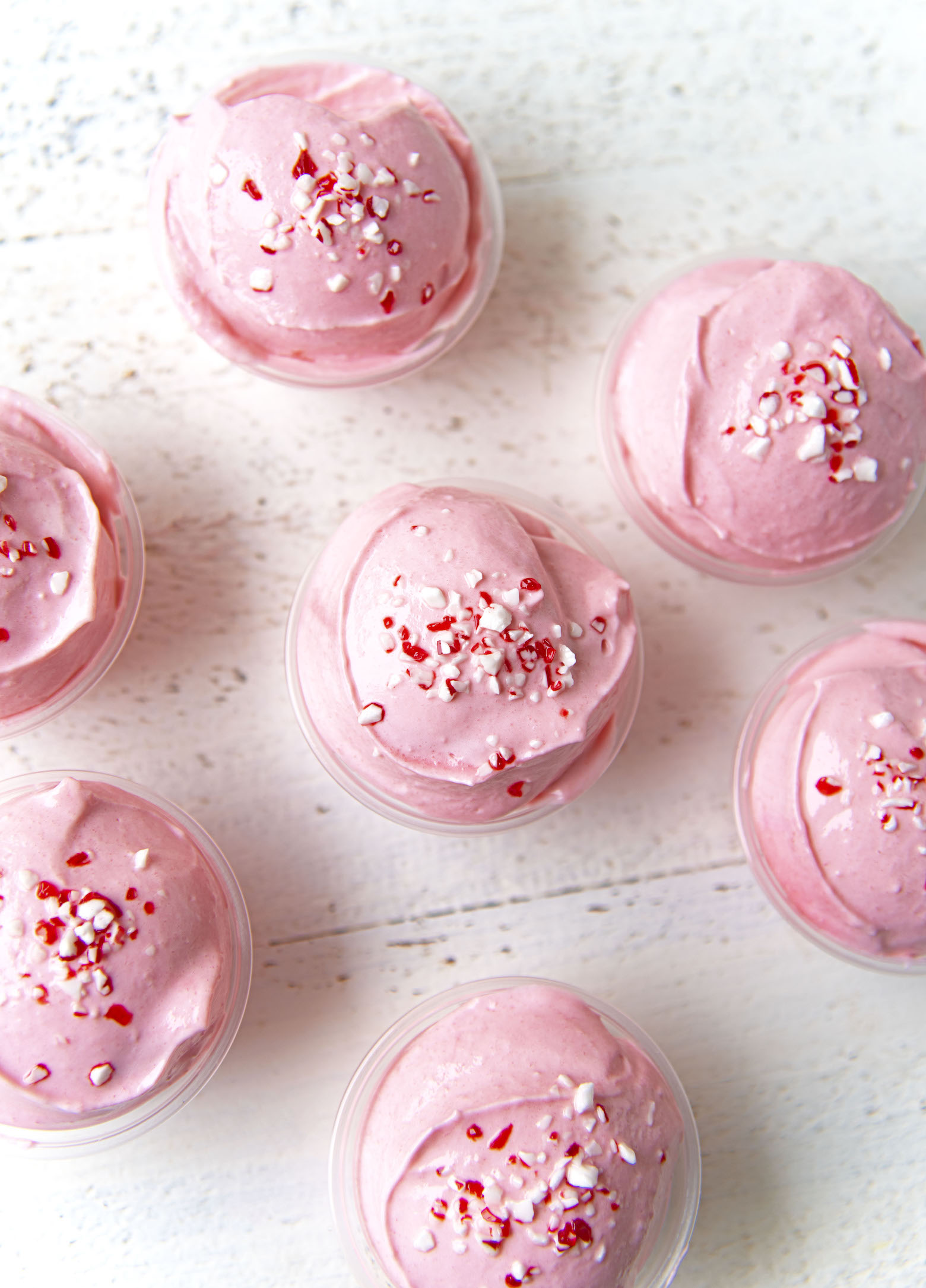 For the peppermint booze part of the pudding shots I went with the classic peppermint schnapps.
Which almost every alcohol drinking adult has been known to put in their hot chocolate.
And almost every seems to have in their liquor cabinet.
If you have some other peppermint booze you want to use feel free.
Tippy Cow makes a really yummy peppermint bark flavored rum cream that would be tasty in these as well.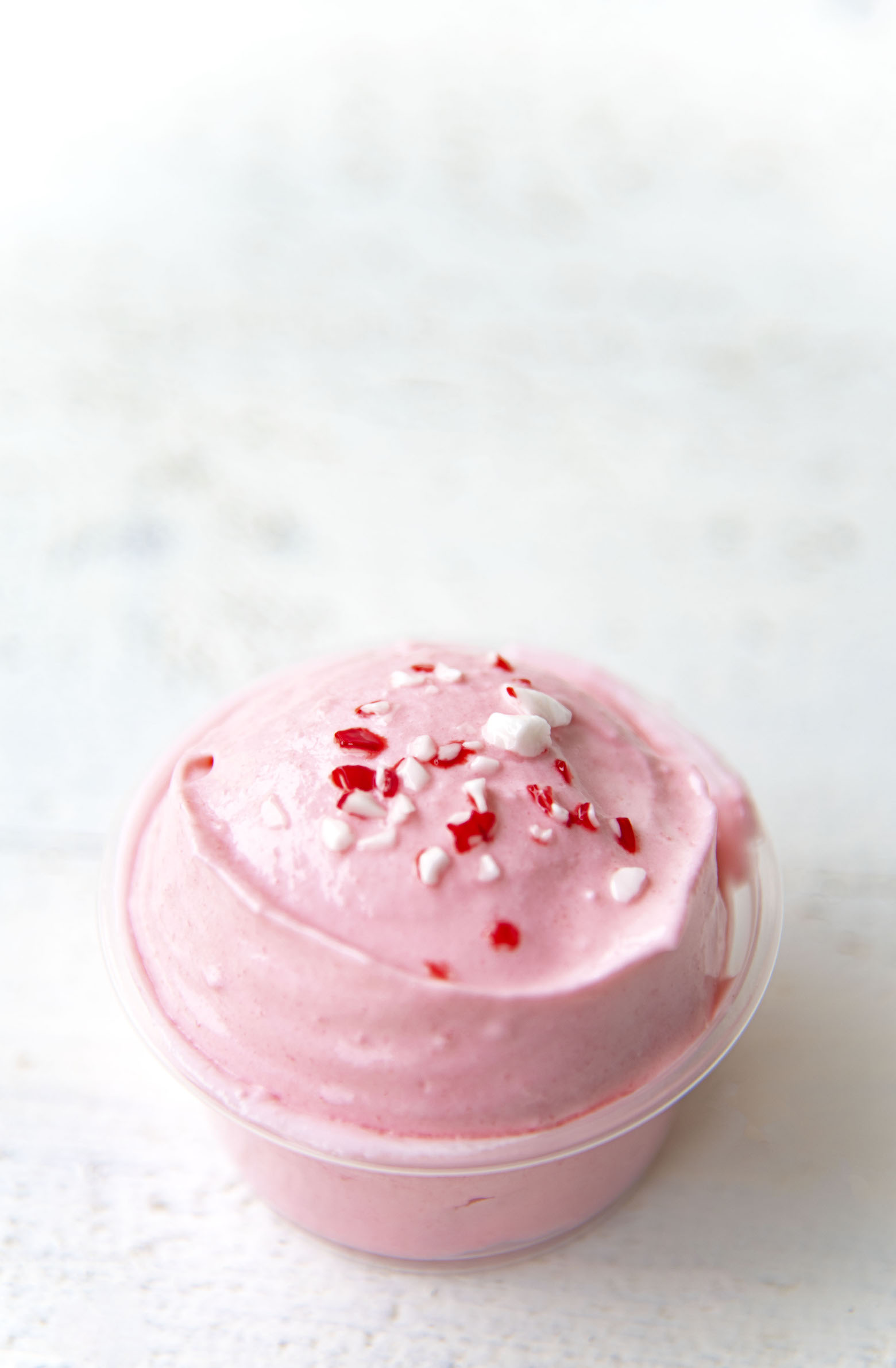 Tips For Making Pudding Shots:
Remember when using any alcohol that is more than 80 proof can make your pudding shots runny.
Most vodkas run at 80 proof and that is usually the highest alcohol content booze I use so you should be fine.
But always good to check.
Don't skip the Cool Whip.
Many people ask can they use whipped cream instead.
Yes, you can.
However, make sure that you do not use the kind out of a can.
That will not hold up.
I've always made mine with Cool Whip just because I feel it holds it shape better in pudding shots.
Be sure to chill them for at least 30 minutes.
While I say to chill them for at least 30 minutes I usually end up chilling them for much longer.
Often I make up the pudding the night before and place it into an airtight container and then scoop the day of the party.
Saves time on the day of the party.
P.S. It's a great day to buy my cookbook Holy Sweet!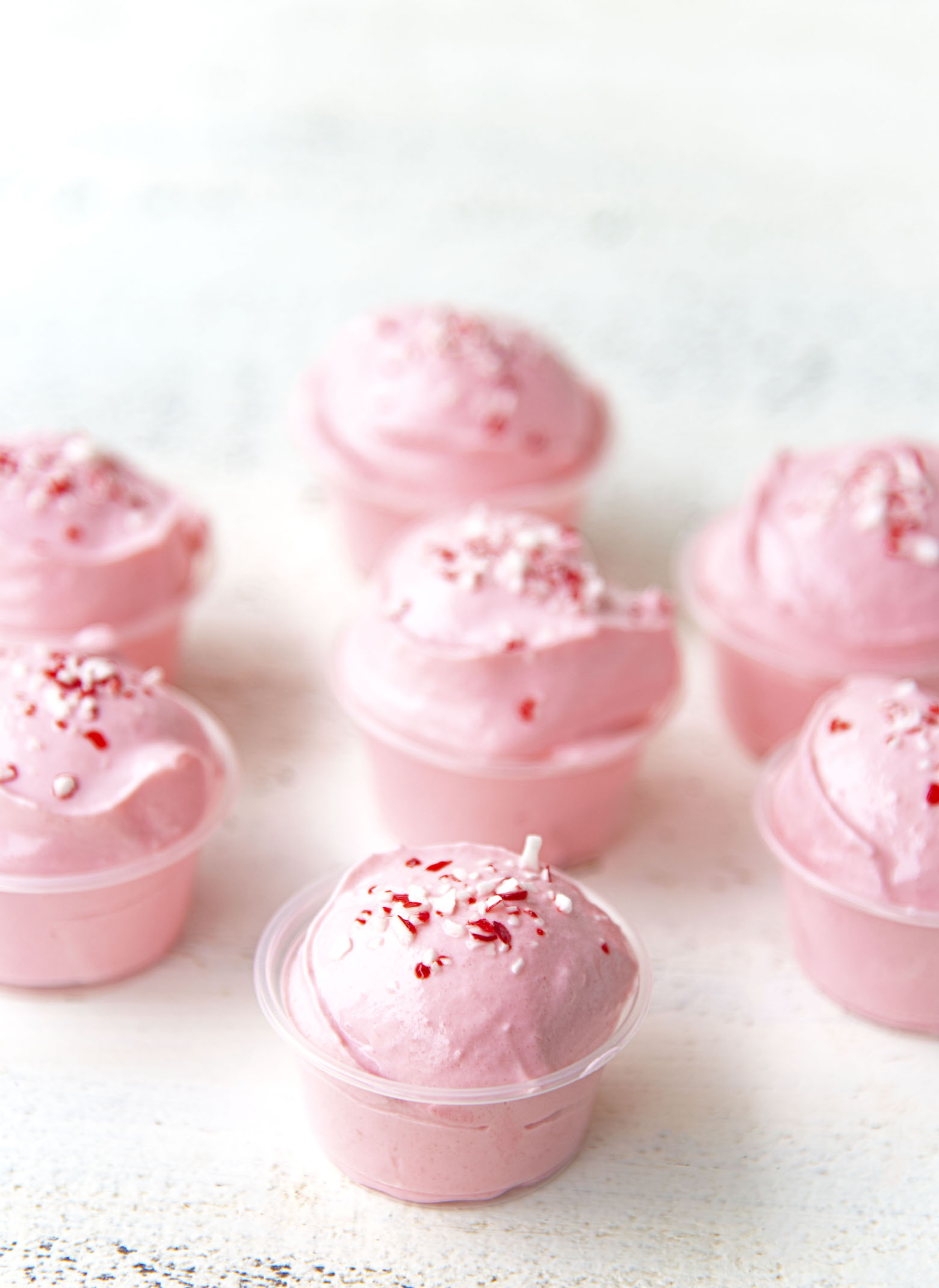 Want More Pudding Shots?
Circus Animal Cookie Pudding Shots
Drumstick Ice Cream Pudding Shots
Pineapple Upside Down Cake Pudding Shots
Chocolate Frosty Pudding Shots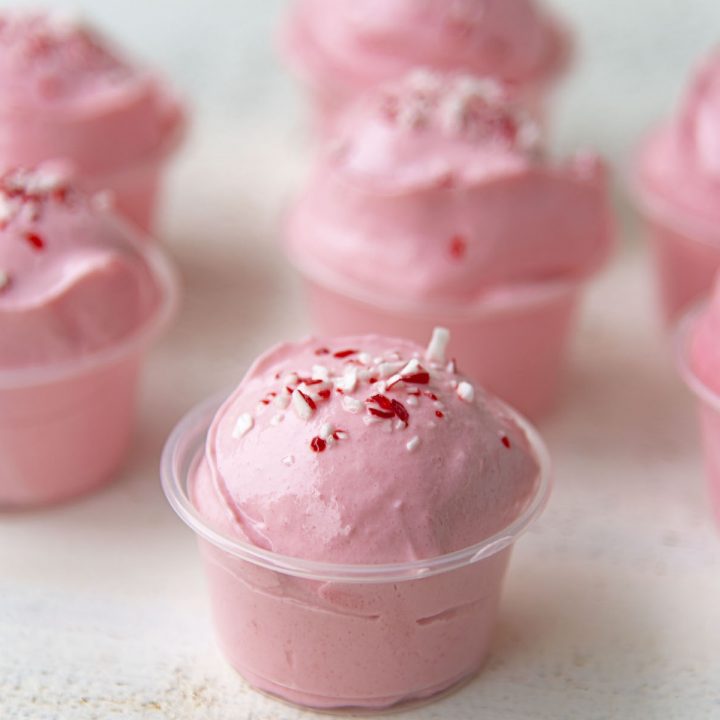 Peppermint White Chocolate Pudding Shots
Ingredients
1/3 cup crushed candy canes
1 1/2 cups whole milk
3.4 oz White Chocolate Pudding
1/4 cup Godiva White Chocolate Liqueur
1/4 cup peppermint schnapps
4 oz Cool Whip (thawed)
crushed candy cane pieces for garnish
Instructions
Place the crush candy canes into a container with the milk. Let sit for 2 hours until the candy cane pieces have fully dissolved.
In a large mixing bowl, whisk together the pudding mix, the candy cane milk, Godiva White Chocolate Liqueur, and peppermint schnapps.
Whisk together until it starts to get thick, about 3 minutes.
Fold in the thawed Cool Whip.
Then whisk until smooth.
Cover the bowl with plastic wrap and place in fridge for at least 30 minutes.
Evenly divide the pudding between shot glasses. I did so using a small ice cream scoop.
Top with candy cane pieces for garnish if desired.