This Lemon Pea Asparagus Gnocchi is an easy Spring vegetarian weeknight meal that is all made on one sheet pan for extra convenience.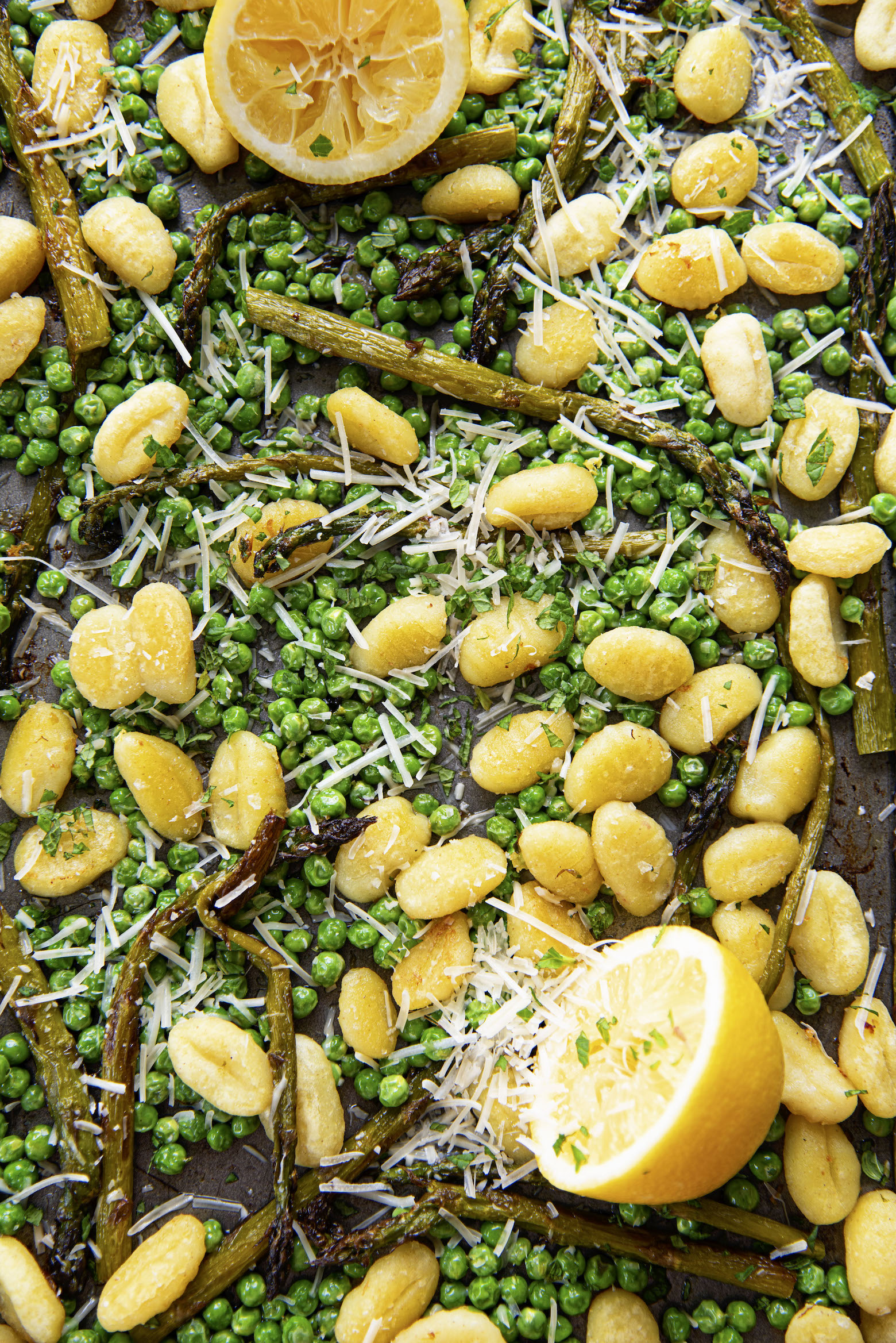 While I rarely keep up with blogs anymore, one blog I do consistently read is How Sweet Eats.
Because Jessica has kept true to herself in all her years of blogging and I love that about her.
I also love her food.
We have a lot of the same flavor palate.
In fact I would say that a good 1/4 of my monthly dinners come from her website or her cookbooks.
Not always the exact recipe sometimes she just inspires an idea in me.
So when I found out her next cookbook was all about dinners I was thrilled!
And not just any dinners…but Everyday Dinners: Real-Life Recipes to Set Your Family Up for a Week of Success: A Cookbook.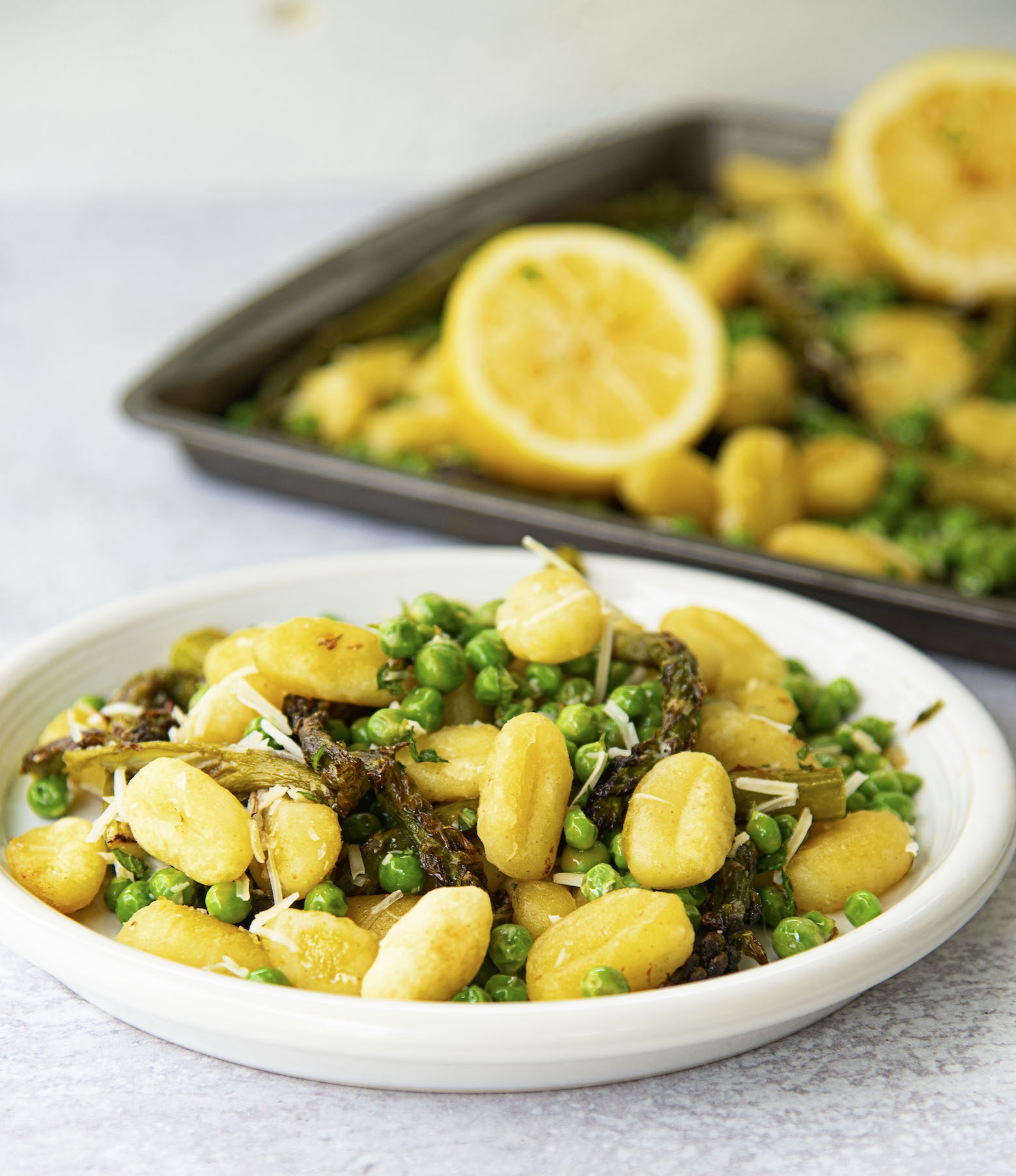 Because let's face it, those are the meals we are making the most.
Or sure I like to make a nice Sunday dinner that takes a while.
But mostly I want quick and flavorful meals for my weeknights.
My everyday dinners.
This Lemon Pea Asparagus Gnocchi is a great example of they types of meals in the book.
It's all made on one sheet pan to make it even easier.
The original recipe does not have asparagus but instead has arugula.
I'm allergic to arugula so I needed to sub something out.
I love asparagus and peas together…especially when lemon is involved.
So that's what I did.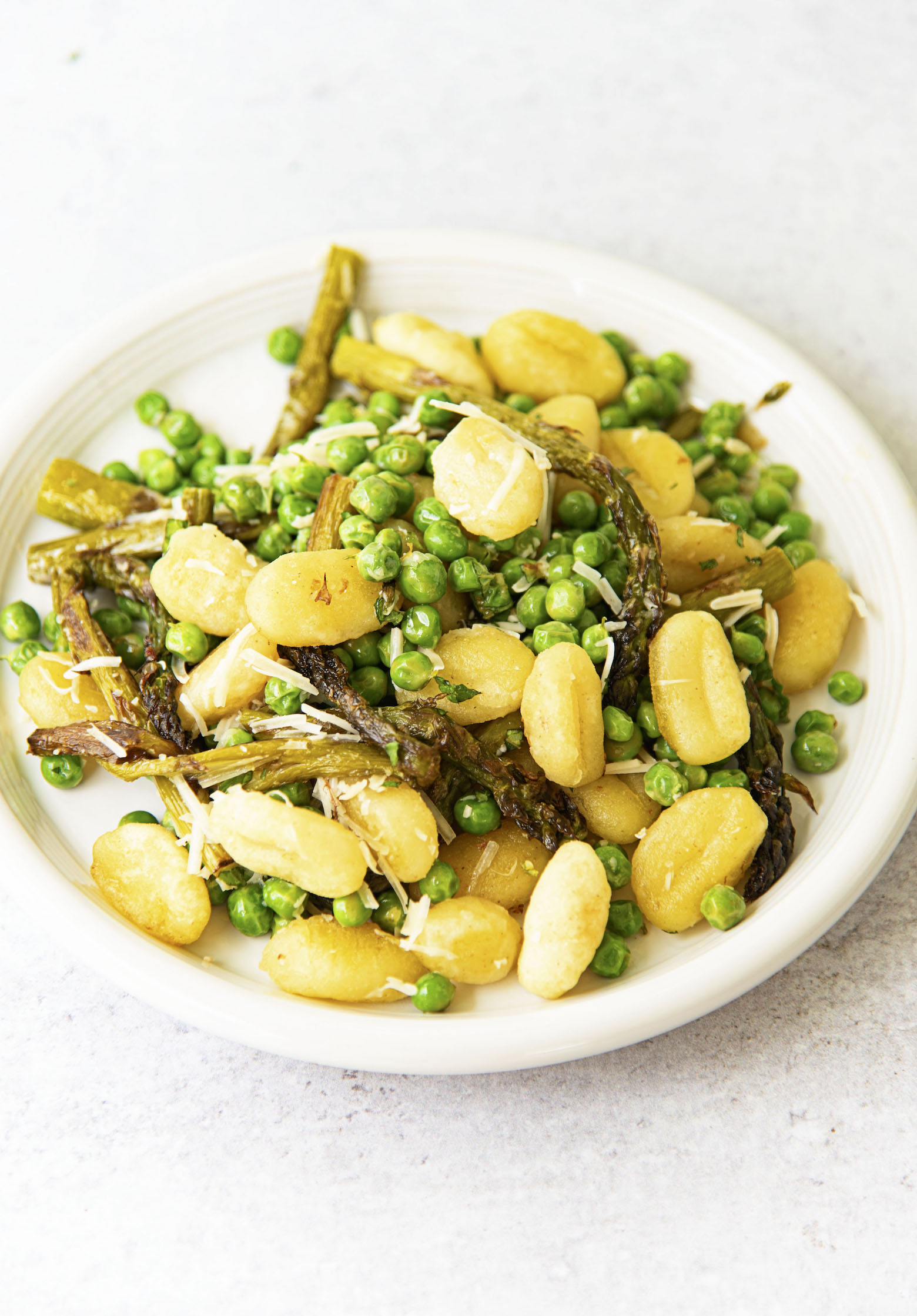 The front of the book is kind of my favorite though.
It's all the tips on how to make it easy to make the meals.
I'll be honest in saying when I watch her make these meals every day on Instagram I'm like how does she do that day in and day out.
And after reading the cookbook I have a better understanding how she does it.
Hopefully I can get to that point when I grow up. Haha.
I was fortunate enough that Jessica sent me a copy early which is why I've already read it from cover to cover.
The book launches May 4th (tomorrow) and I wholeheartedly recommend it!
Mine is already flagged with sticky notes everywhere.
And already has an olive oil stain because I'm messy when I cook. 😀 Check out Jessica's other two cookbooks The Pretty Dish and Seriously Delish!
P.S. It's a great day to buy my cookbook Holy Sweet!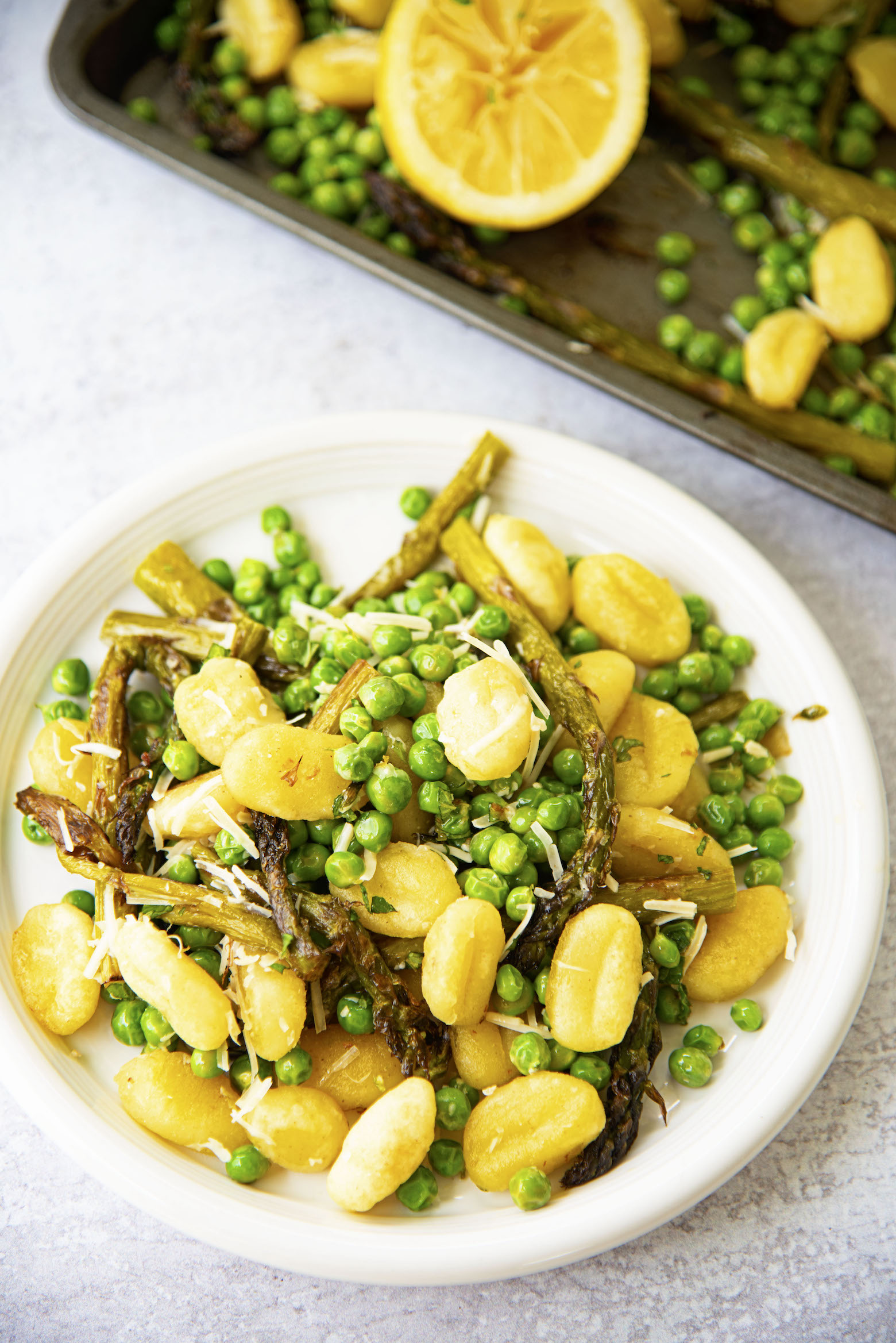 Want More Vegetarian Meal Ideas?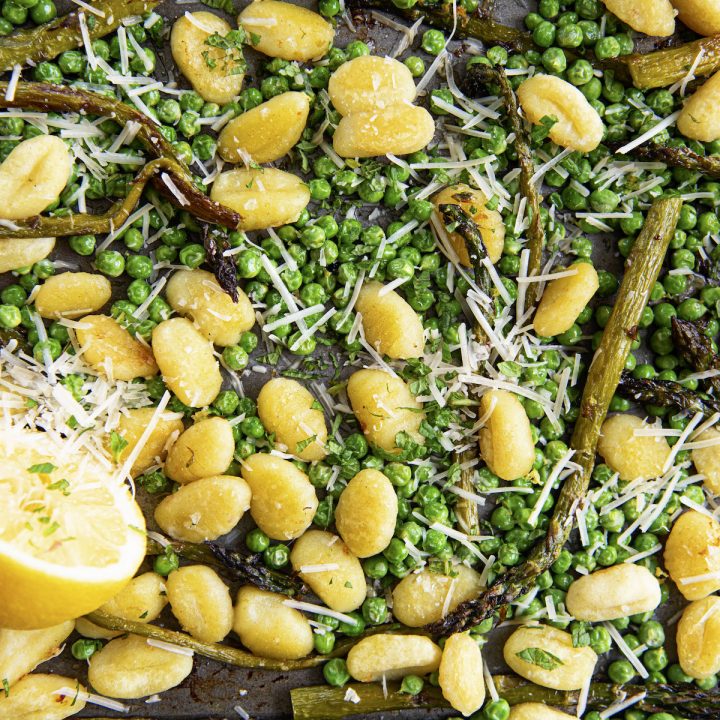 Lemon Pea Asparagus Gnocchi
Ingredients
Nonstick cooking spray
1 (16 ounce) package uncooked potato gnocchi
2 cups fresh asparagus
3 TBSP extra virgin olive oil
grated zest and juice of one lemon
1 tsp garlic powder
1/2 tsp kosher salt
1/2 tsp freshly cracked black pepper
1 cup fresh peas
1/4 cup freshly shaved Parmesan cheese for topping
pinch of crushed red pepper flakes
sprinkle of chopped mint, if desired
Instructions
Preheat your oven to 425°F.
Spray a baking sheet with nonstick spray.
Spread the gnocchi and asparagus out on the prepared baking sheet in a single layer.
Drizzle with olive oil and toss.
Sprinkle with the lemon zest, garlic powder, salt, and black pepper.
Toss well to combine everything. Make sure everything is seasoned well.
Roast for 20 minutes, tossing once during cook time.
Remove the pan from the oven and toss in the peas.
Roast for five minutes more.
Serve the gnocchi immediately.
Sprinkle with the lemon juice, Parmesan, red pepper flakes, and the fresh mint, if using.