These Caramel Turtle Stuffed Pecan Cookies have a crispy but soft pecan sugar cookie dough wrapped around a caramel turtle candy.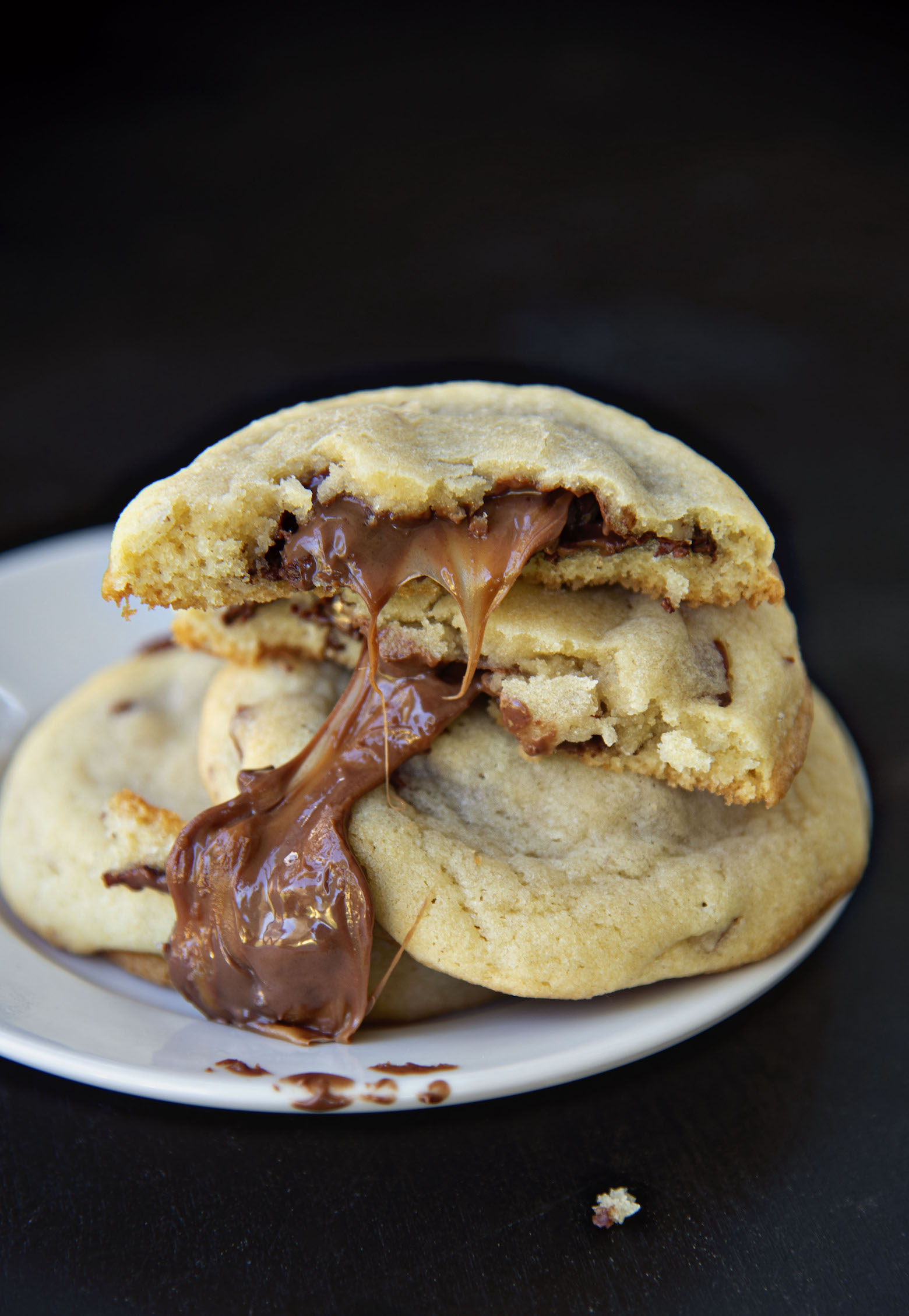 You can have a cake out on the counter and people will pass it all day.
Well, not me.
I would stop for the cake and have some.
But lots of other people would.
But have a plate of cookies out on a counter and chances are those will disappear throughout the day.
Make these Caramel Turtle Stuffed Pecan Cookies and they will be gone in an hour.
At least based on my research. 🙂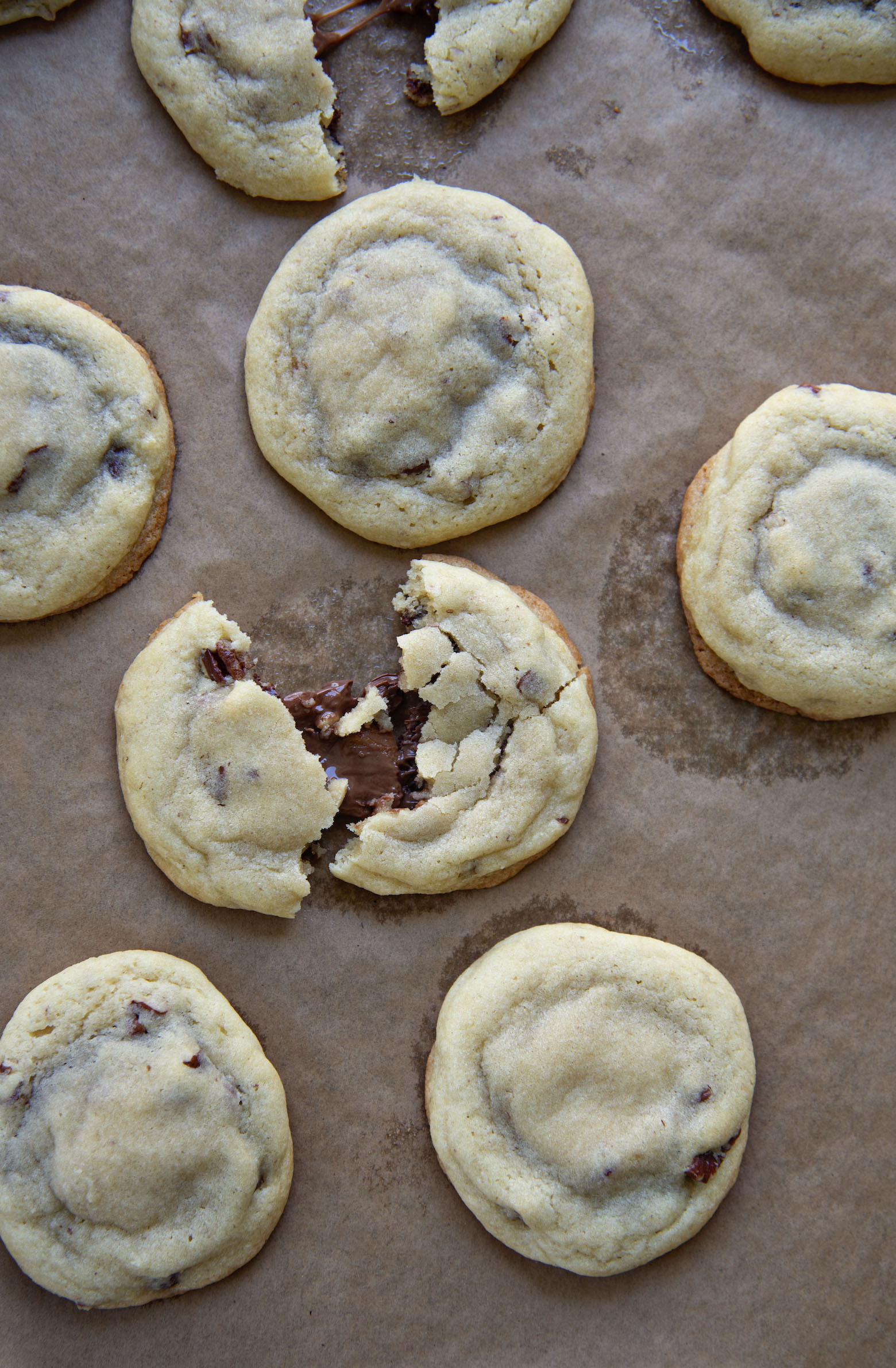 These came about because I was eating Milk Duds.
I thought maybe I can make mini cookies all stuffed with a Milk Dud.
Then I thought, wow, that's a lot of work.
But caramel turtles those are the size of your average cookie.
If you don't know what a turtle is it's a candy that is caramel with pecans covered in chocolate.
What are they called turtles?
The original ones had the caramel with the pecans sticking out looking like feet.
Then when covered with chocolate that looked like a shell.
And so the name turtle came about.
Nowadays if someone says turtle it just means a combo of caramel, pecans, and chocolate.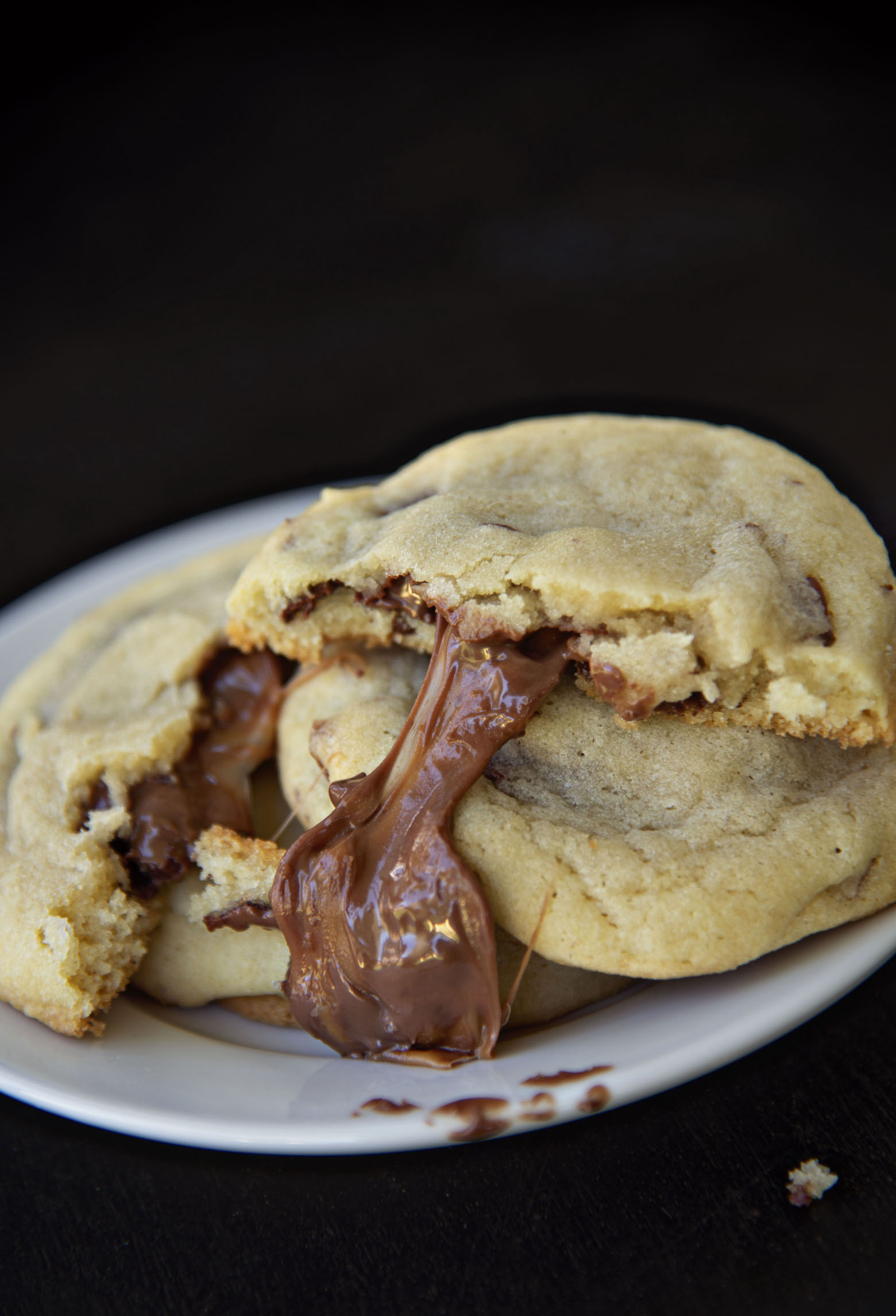 Do you need to freeze the turtle candy ahead of time?
I've actually made them both ways.
One time with a frozen turtle.
And one time without because I was impatient.
Both turned out.
But I still recommend the freezing as it will help prevent any candy leaking out.
Last but not least…it's a great time to order my cookbook. 😀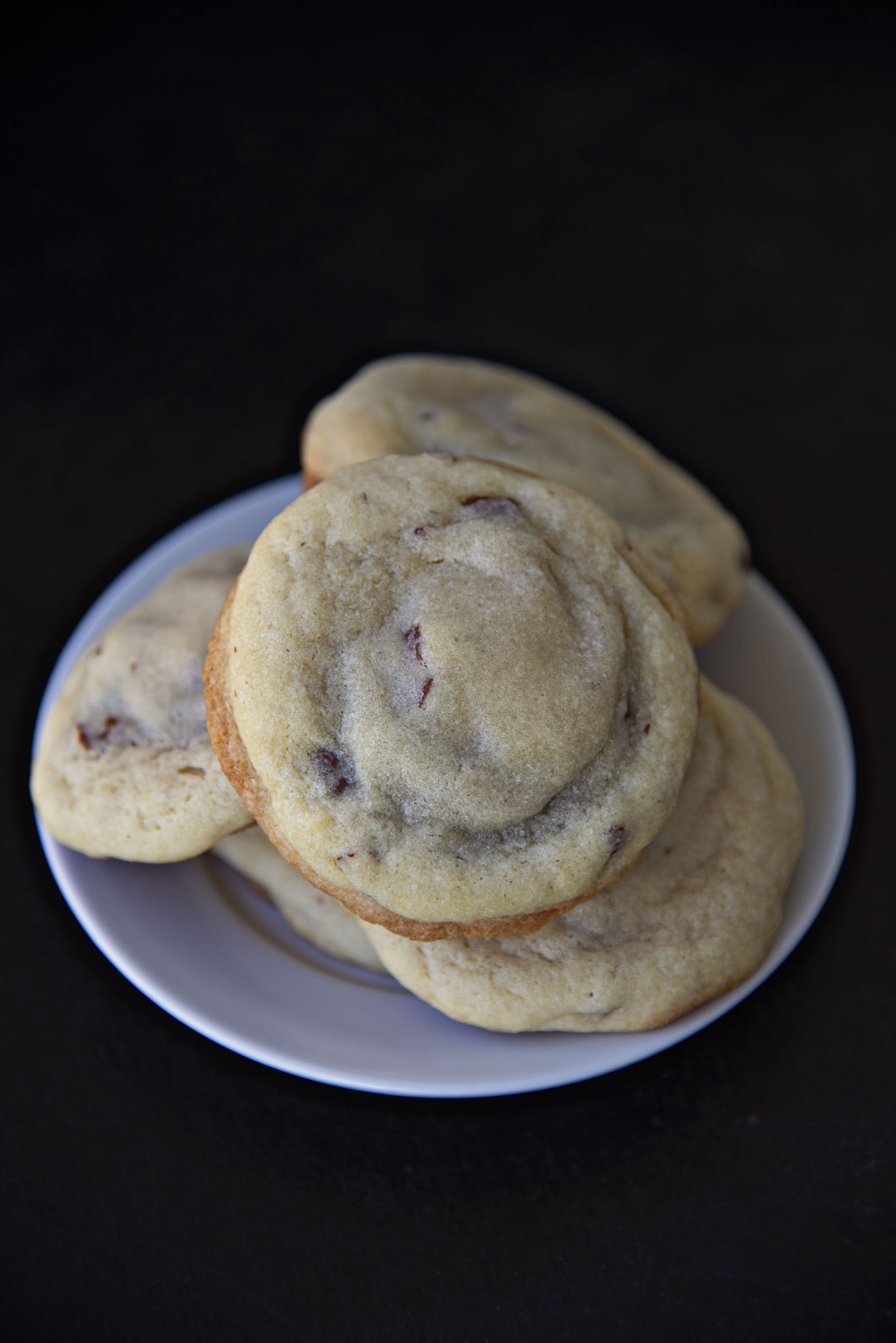 Want More Cookie Recipes?
Strawberry Cheesecake Chocolate Chip Cookies
White Chocolate Chip Creamsicle Cookies
Vanilla Bean Caramel Thumbprint Cookies
White Chocolate Dried Pineapple Salted Macadamia Nut Cookie
Caramel Cream Filled Snickerdoodles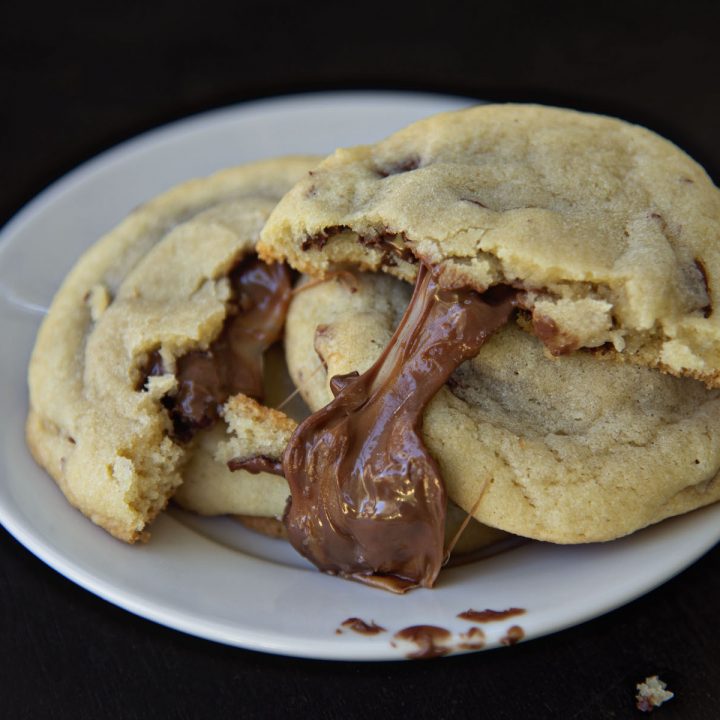 Caramel Turtle Stuffed Pecan Cookies
Ingredients
1 cup unsalted butter, at room temperature
1 1/2 cups granulated sugar
2 eggs
1 tsp vanilla extract
2 ¾ cups all-purpose flour
1 tsp. baking soda
¼ tsp. salt
1 cup pecans, chopped
24 caramel turtle candies
Instructions
Unwrap the turtles from any wrapping they come in.
Place the caramel turtle candies in freezer for an hour.
Using a stand mixer with a paddle attachment, cream the butter and sugar until light and fluffy, about 3 minutes.
Add eggs, one at a time, scraping down the bowl after each addition.
Add the vanilla extract and beat for 30 seconds.
Add the flour, baking soda, and salt, with the mixer on slow until all ingredients are fully incorporated.
WIth the mixer on low mix the pecans into the cookie dough.
Cover with plastic wrap and let sit for an hour in fridge.
Roll the cookie into a ball.
Flatten the ball with your hands to a flat disc.
Place one frozen caramel turtle in the center.
Wrap the dough around the candy making sure no candy is visible.
If needed, you can add more dough to the cookie to cover the whole turtle.
Roll back into a ball.
Place on a baking sheet lined with parchment paper.
Bake for 12 minutes.
Let cool on cookie sheet for a few minutes and then remove to a wire rack.