White Chocolate Chip Creamsicle Cookies: Large, soft, and chewy cookies filled white white chocolate chips, candied orange peel, and creamsicle marshmallows. A fun twist on a chocolate chip cookie.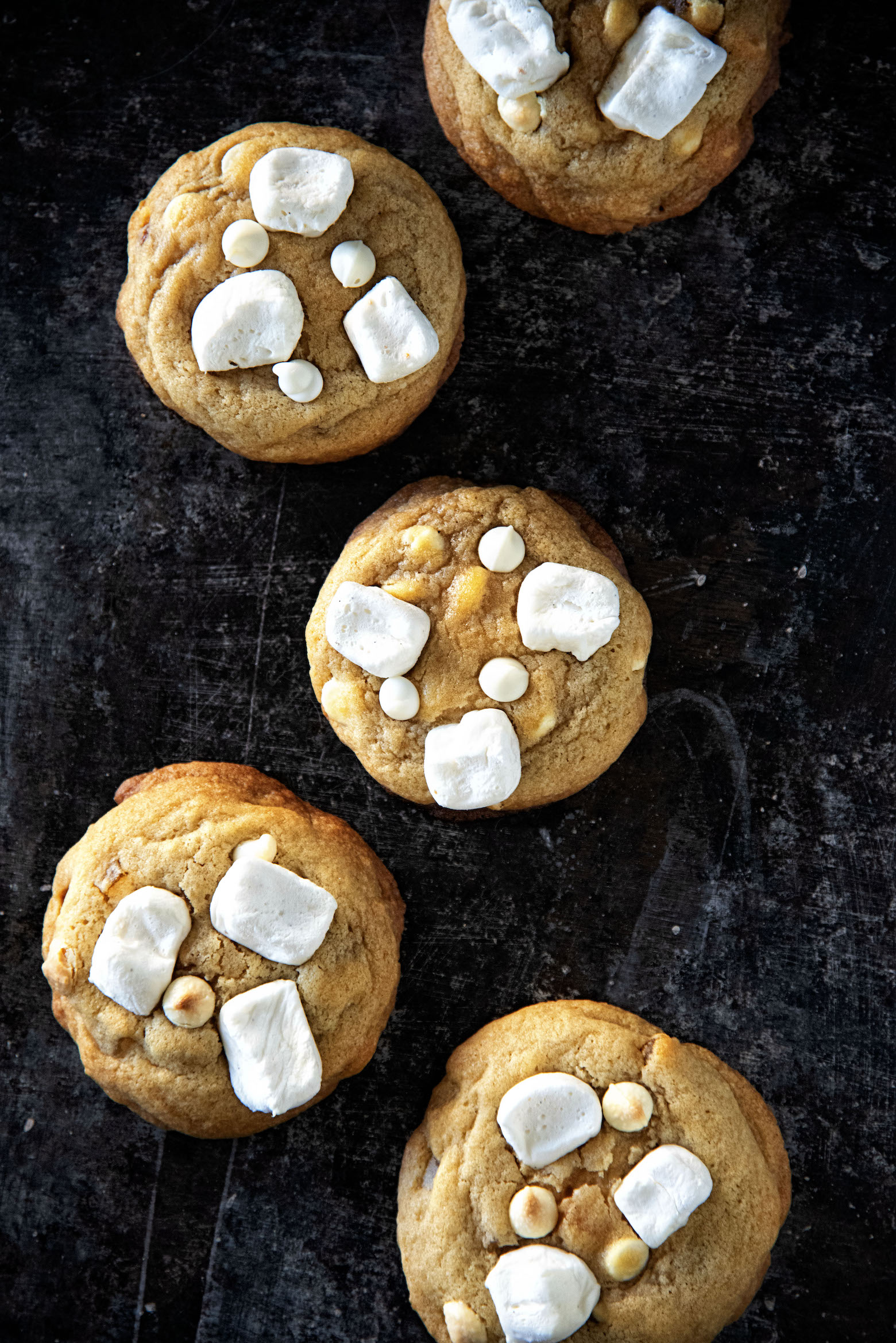 Bomb Pops, Drumsticks, and Creamsicles are my favorite thing to get from the ice cream man.
Granted I haven't seen an ice cream man in years but still.
If you have been to a grocery store as of late you might realize it's citrus season.
All different types to choose from.
I went with a Honeybell orange but feel free to use your favorite orange.
These cookies came about because I noticed my Shamrock Cookies were all over Pinterest as of late.
Since I had made creamsicle marshmallows and so it seemed like a good idea to make a version of the Shamrock cookie but using creamsicle.
If you don't want to make the marshmallows you can buy the mini marshmallows but it won't be the same. 🙂
If you don't want to use candied orange peel you can chop up orange slices candy and use pieces of those.
But I prefer the candied orange peel because it's not as sweet.
Make sure to give plenty of space for the cookies to spread out…because they will.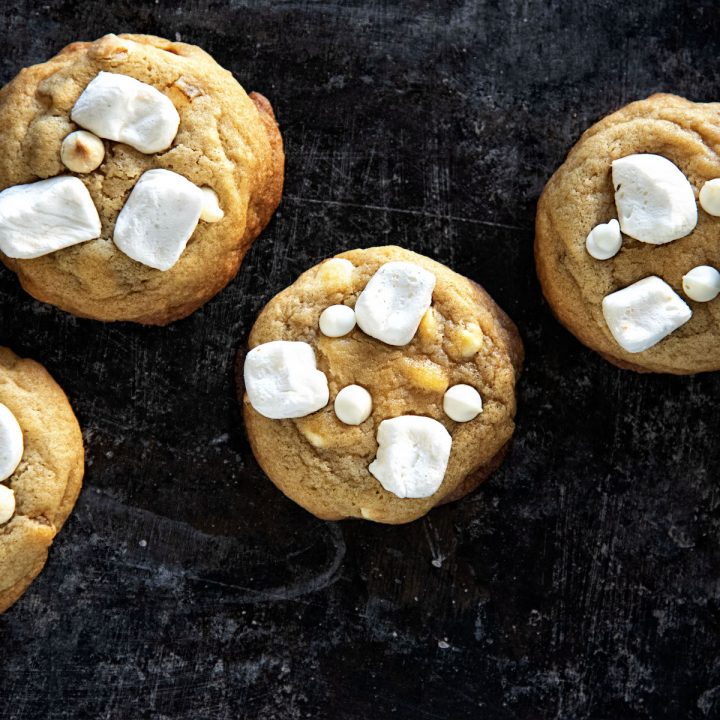 White Chocolate Chip Creamsicle Cookies
Ingredients
2 1/2 cups all-purpose flour
1 tsp. baking soda
1 tsp. salt
1 cup (2 sticks)unsalted butter, at room temperature
3/4 cup granulated sugar
3/4 cup packed brown sugar
zest of one orange
1 tsp. vanilla extract
2 large eggs
½ cup candied orange peel, chopped
1 cup white chocolate chips
Instructions
Preheat oven to 375° F.
Make the orange sugar:
In a medium bowl mix the orange zest and sugars.
Rub the orange zest into the sugar with hands.
Using a sifter, sift out the zest if desired.
Combine flour, baking soda and salt in small bowl and set aside.
Using a stand mixer with a paddle attachment beat butter, granulated sugar, brown sugar and vanilla extract in large mixer bowl until creamy.
Add eggs, one at a time, beating well after each addition.
Gradually beat in flour mixture.
Stir in the white chocolate chips and candied orange peels.
Using a regular size ice cream scoop, scoop out 15 cookies.
Bake for 13 to 15 minutes or until golden brown.
Remove from oven and while hot place the marshmallows onto the cookies.
Cool on baking sheets for 2 minutes; remove to wire racks to cool completely.