This Chickenless Chicken and Stars Soup allows you to have a Vegetarian version of the soup you loved as a kid. The ultimate in comfort.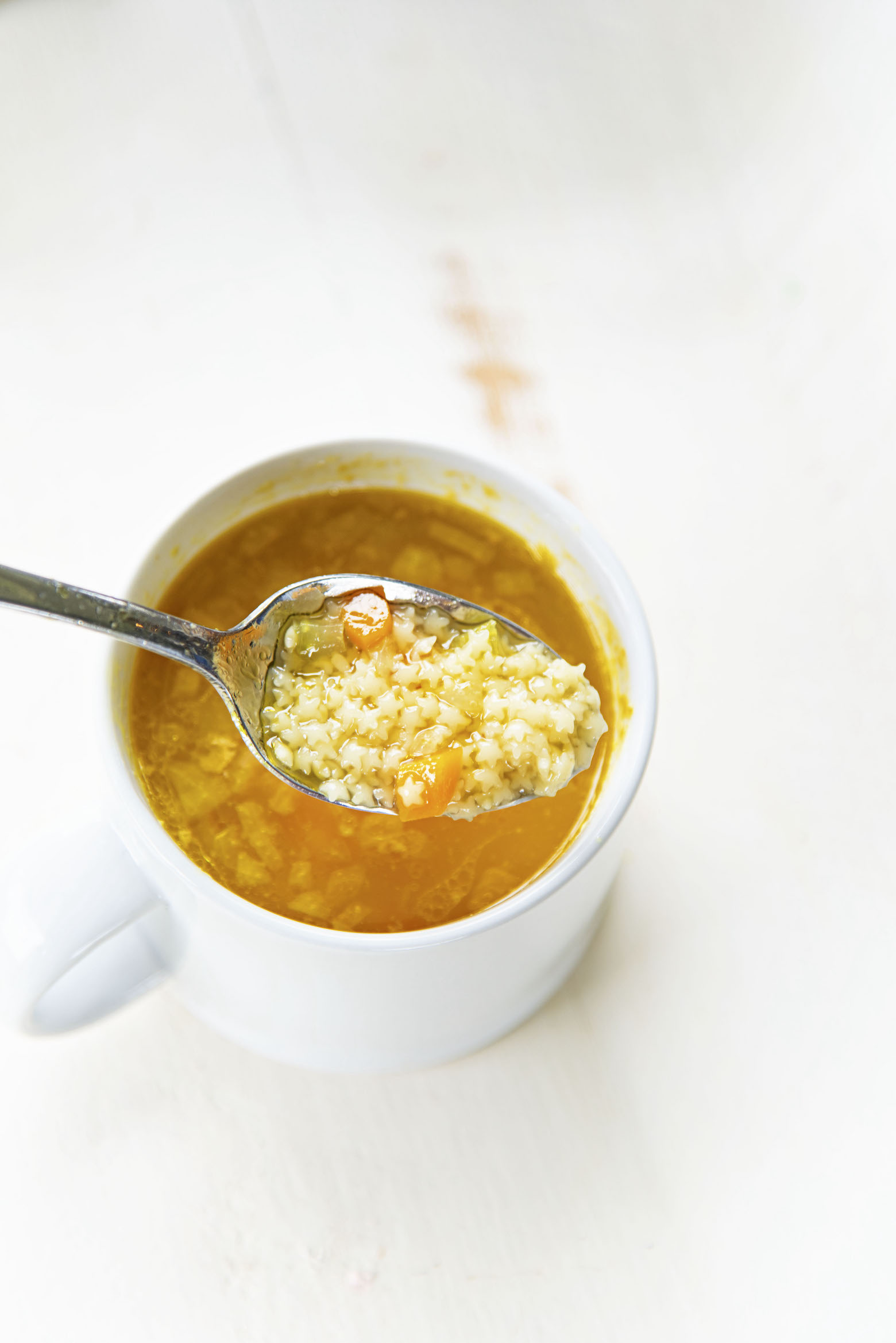 I'm a very nostalgic person.
My whole cookbook is based on nostalgia.
And over this last year I have craved even more and more of foods from my childhood.
I think most people have.
In learning to make Vegetarian Chicken Noodle Soup Recipe minus the chicken back in 2018 changed my life.
That might sound a little dramatic but it did.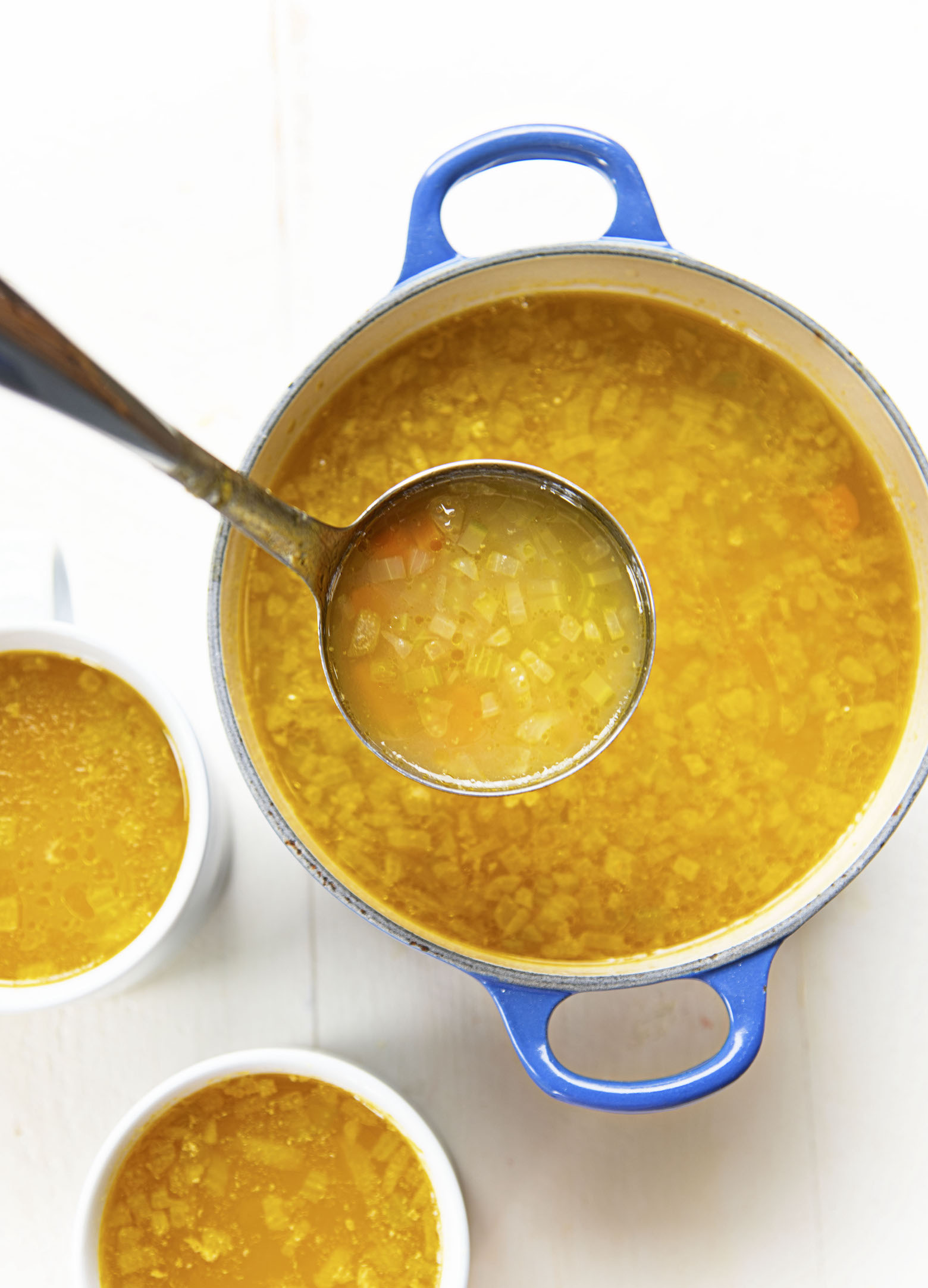 See when you give up meat you do give up quite a few things.
Somethings I've been able to replicate.
And others not so much (bacon and lobster bisque to be exact).
So when you can take one of your favorites and make it vegetarian you get excited.
Throughout my whole adult life (years wise…I still am not a real adult) I've always had cans of tomato soup.
And cans of Chicken and Stars Soup.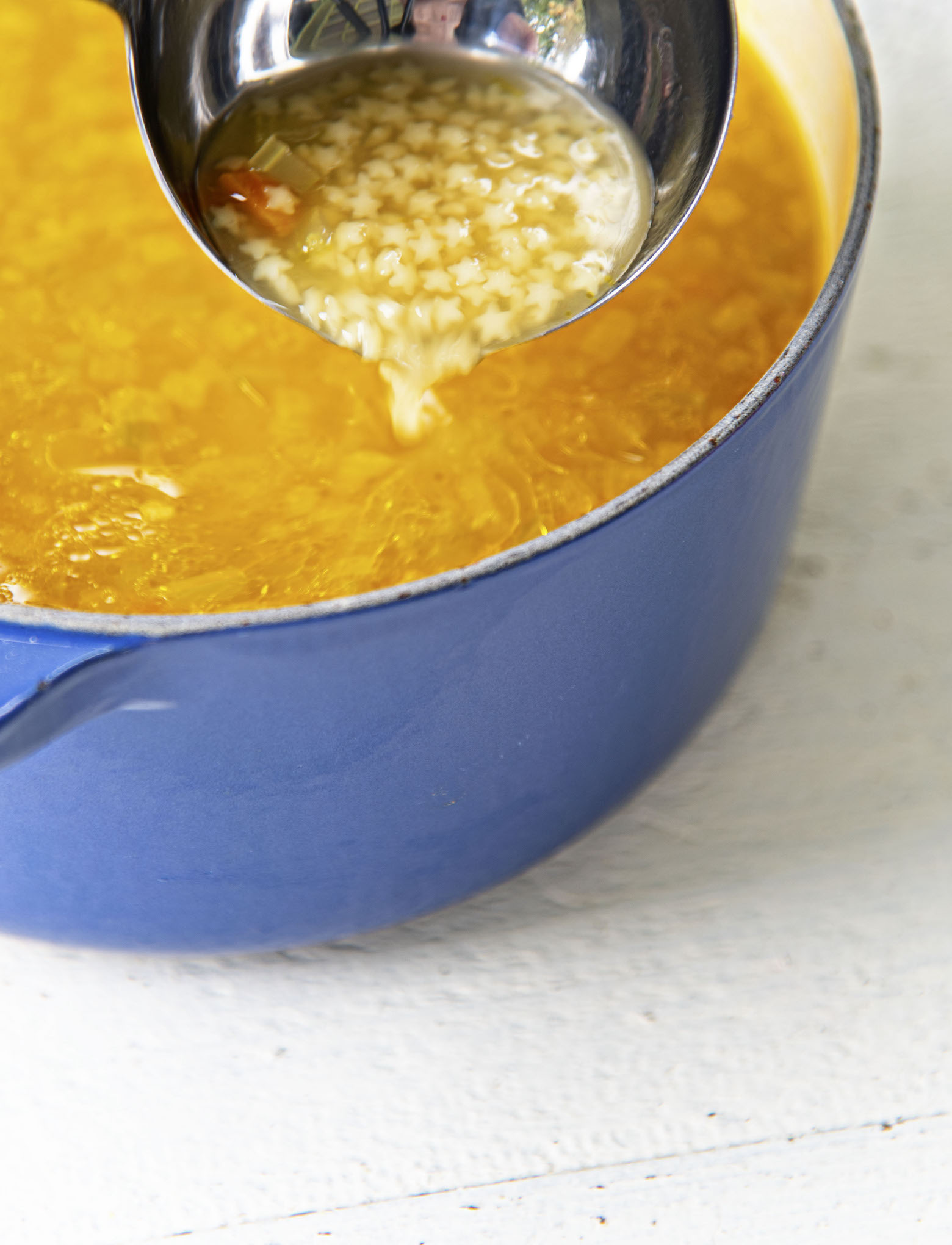 The Chicken and Stars Soup got donated to the local food bank when we made the switch.
The desire to have the soup however did not go away.
This Chickenless Chicken and Stars Soup is beyond easy.
Almost to the point of me be embarrassed to put the recipe up.
But then I think back to when I first gave up meat and would have loved to have found this recipe.
And so onto the blog it goes.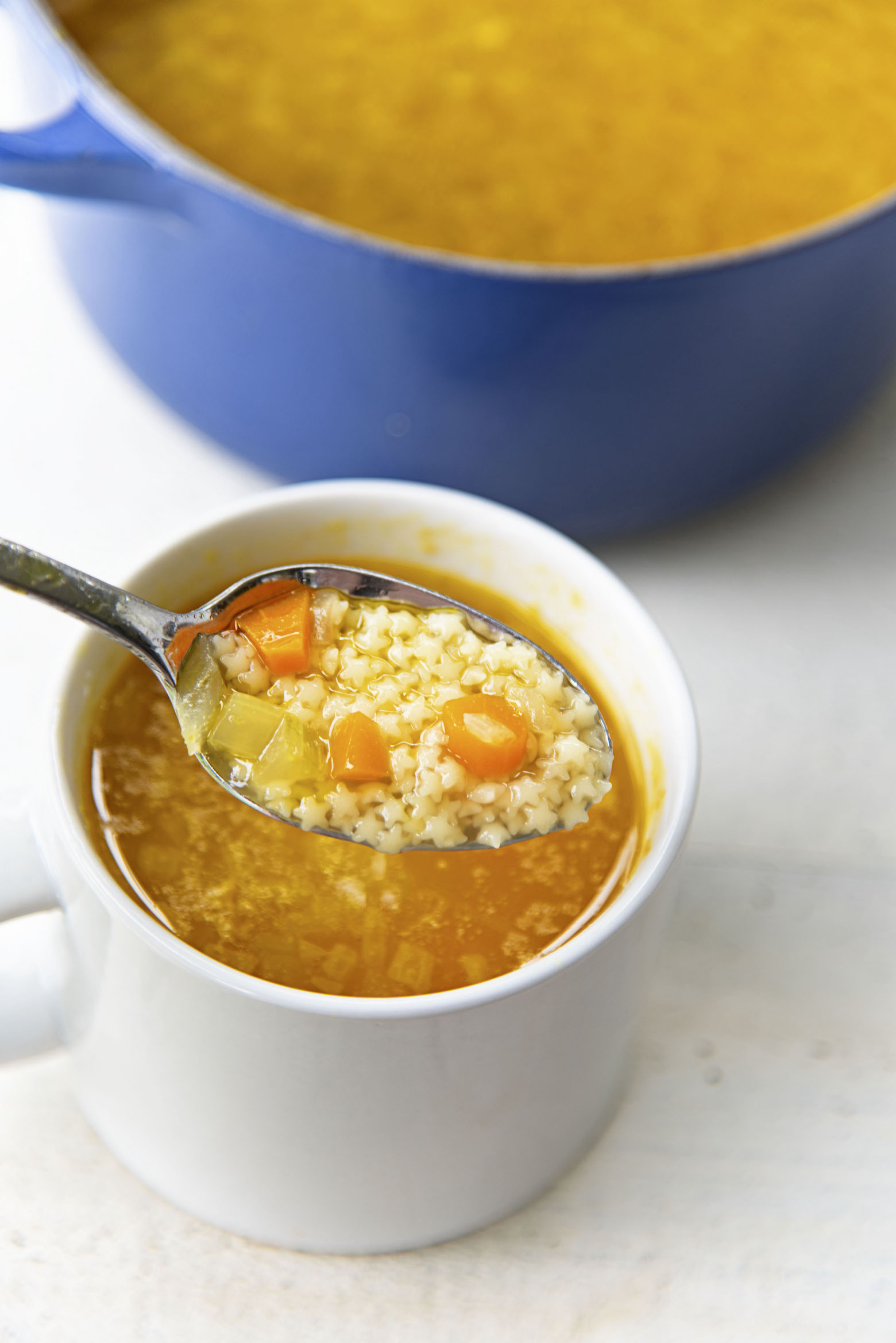 If you are not vegetarian you can of course just make this with chicken stock.
To make vegan just use oil in place of the butter.
I used the old school pasta stars because that is what I grew up with.
The new soup version has bigger stars the have the center stamped out.
But I like the tiny stars much better.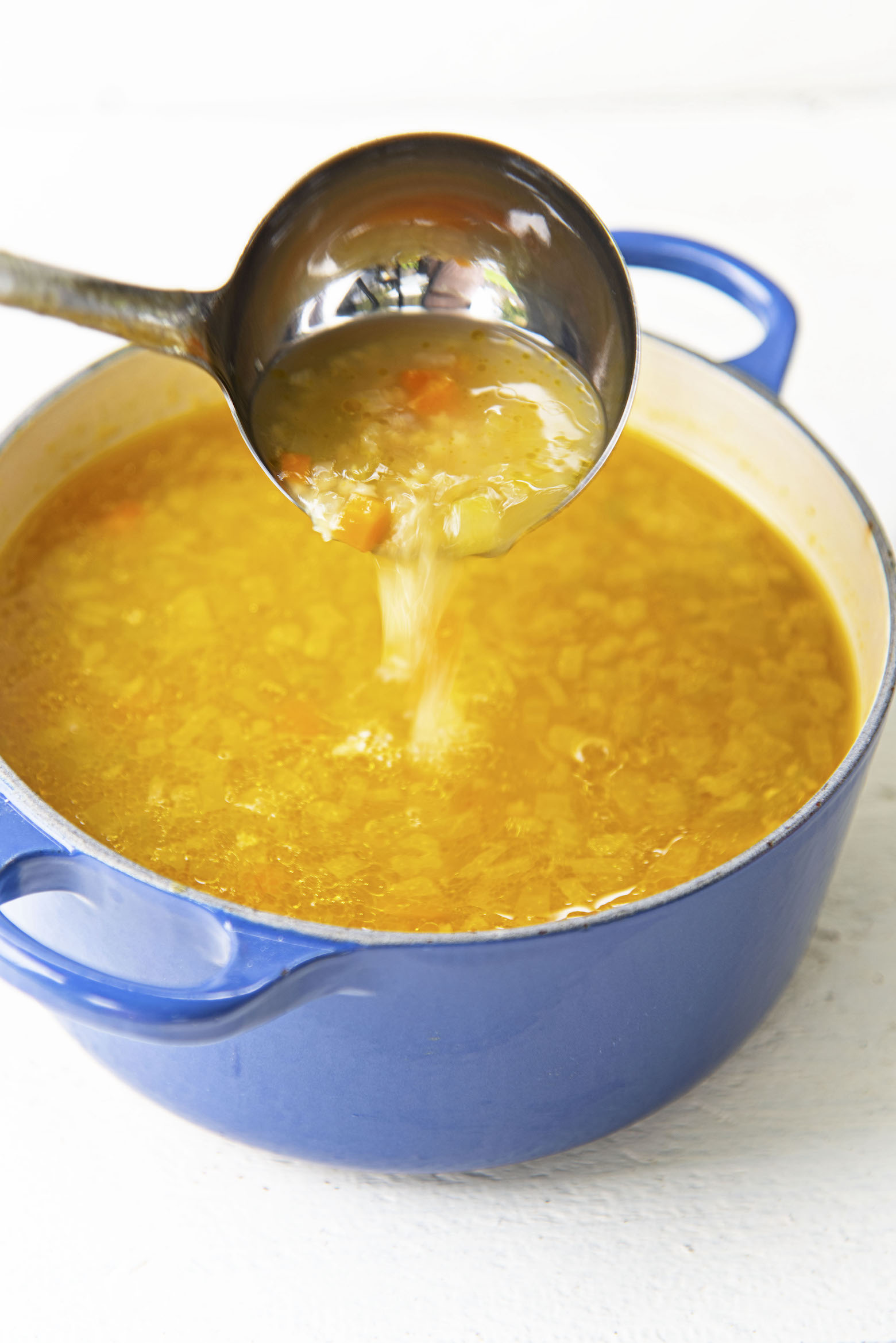 Want More Soup Recipes?
Vegetarian Vegetable No-Beef Soup
Chickenless-Chicken Noodle Soup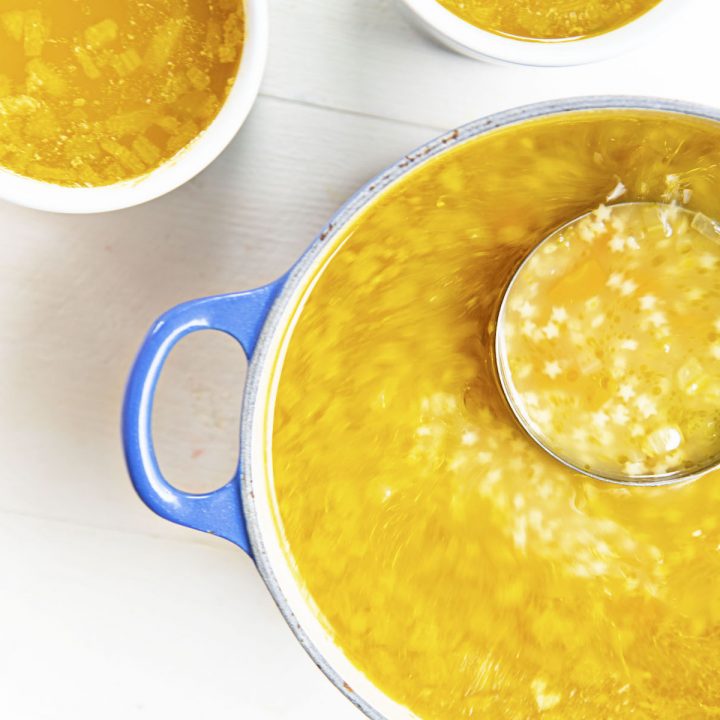 Chickenless Chicken and Stars Soup
Ingredients
4 TBSP butter or olive oil
1 large sweet onion, finely diced
3 large carrots, peeled and diced
3 large celery stalks, diced
Salt and pepper to taste
Instructions
In a stock pot add the butter, onions, carrots, and celery.
Cook the veggies over medium heat until the onions become translucent, about 5-6 minutes.
Add the chickenless stock and bring to a boil, once you have reached a boil, reduce heat to a simmer and let simmer for about 20 minutes.
Add the pasta stars and bring back to a boil. Cook for another 10 minutes.
Add salt and pepper to taste.
Serve warm.