These Pineapple Passionfruit Corked Breton Galettes are like a French butter cookie version of the American jam thumbprints.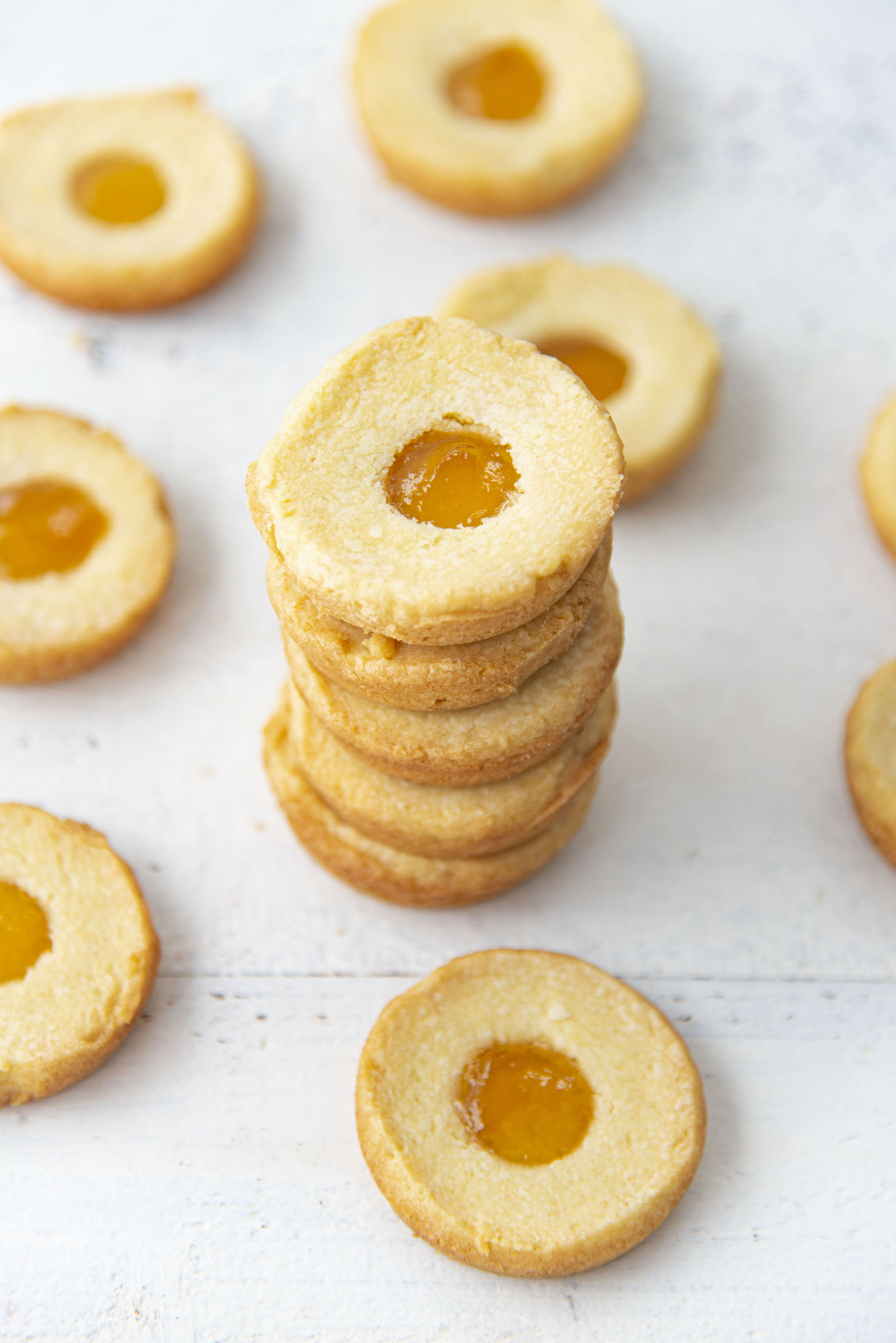 For several months now I have been taking baking classes on Monday nights.
They are virtual of course but fun all the same.
The classes are through Williams Sonoma and they are in partnership with Bake From Scratch Magazine.
Brian Hart Hoffman (from Bake From Scratch) usually makes one of the recipes and they have a guest baker.
Granted at this point in my baking career I'm not learning too much but that wasn't the point.
And for the record I always do learn a little tip or two.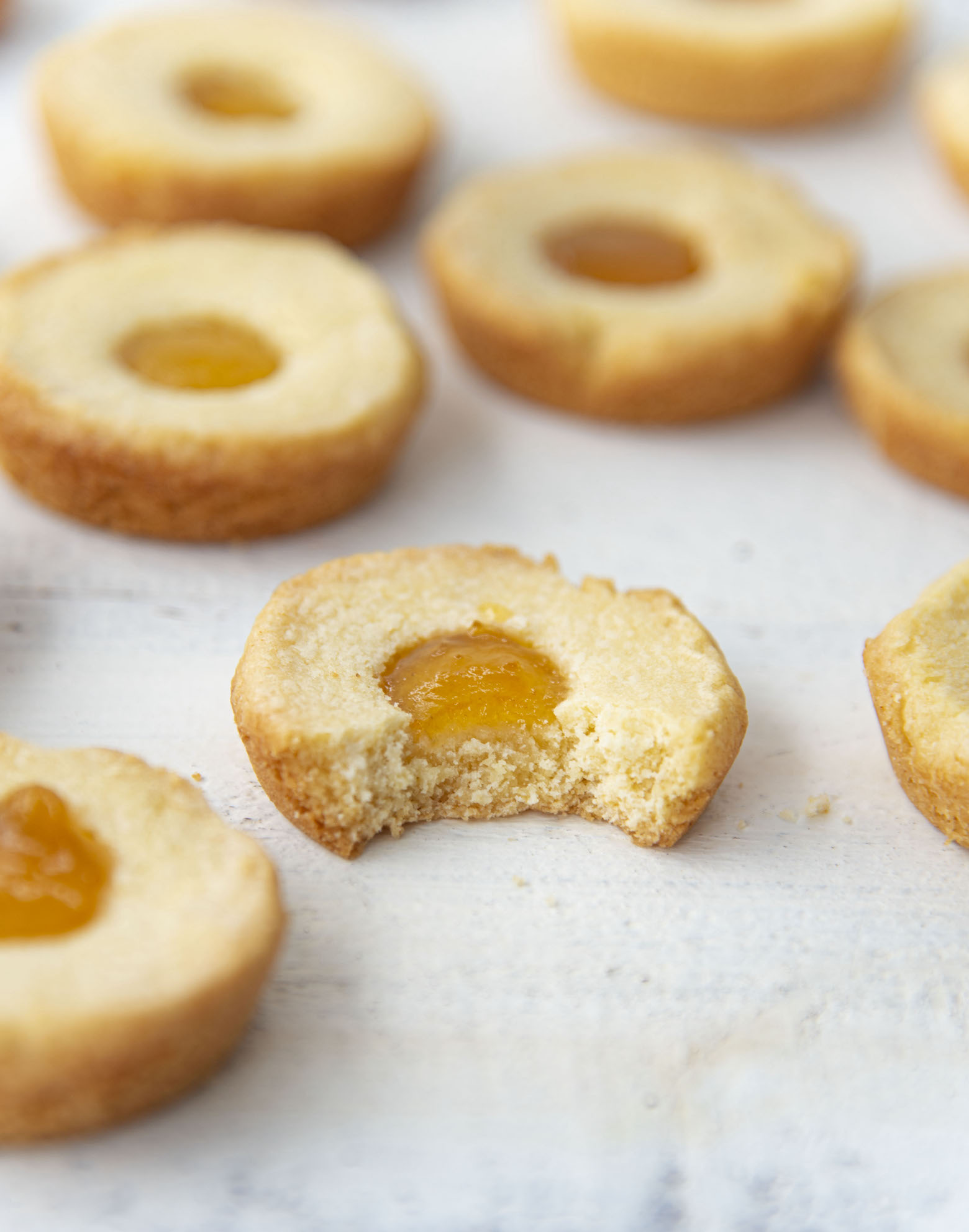 What I do get out of them is just something fun.
To hang with people that baking makes them happy.
Tribes of people who have stacks of cookbooks and pet their stand mixer as if it were a dog (then again that may just be me).
Brian is bubbly and fun and you can tell he just loves to bake.
You can take the individual classes or you can sign up in bulk (saves $$$).
I just sign up in bulk (no this is not an ad for them). 😀
Some classes I make it live to.
And others I watch the recording later.
But this last Monday the guest baker was Dorie Greenspan.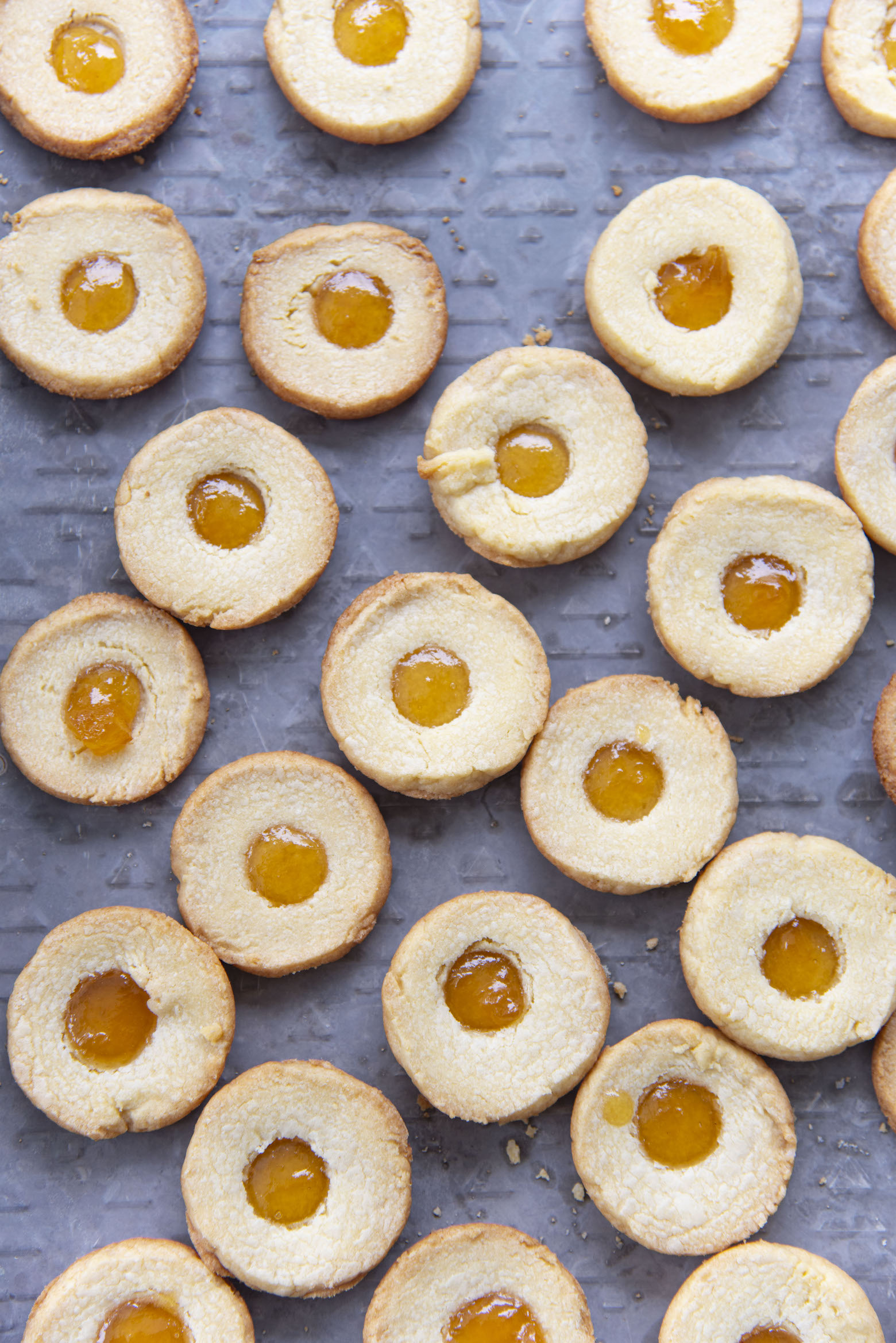 Dorie Greenspan is one of my baking idols.
She knows this.
So, of course, I wasn't going to miss this one.
The theme that week was French cookies.
Brian made madeleines and Dorie made what she called "Corked" Breton Galettes.
They were corked because you use a wine cork to make an indentation into the cookie.
Think the French version of the jam thumbprint cookie.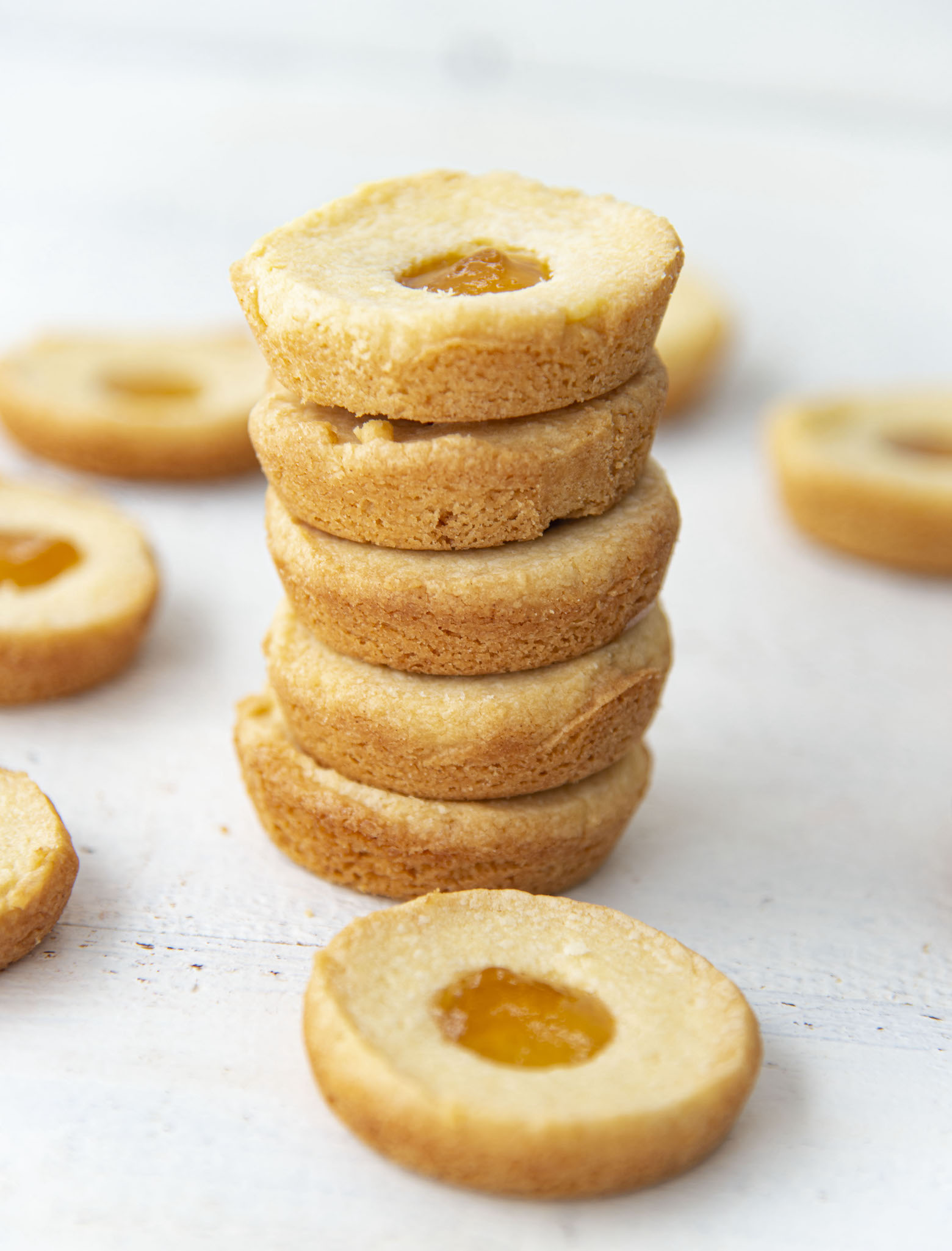 If I know I'm going to be attending the class live, I like to make the baked good ahead of time.
That way if I have any questions on how something turned out I can ask during the class.
Dorie is more of a classic baker.
She does simply bakes.
But she does them very, very well.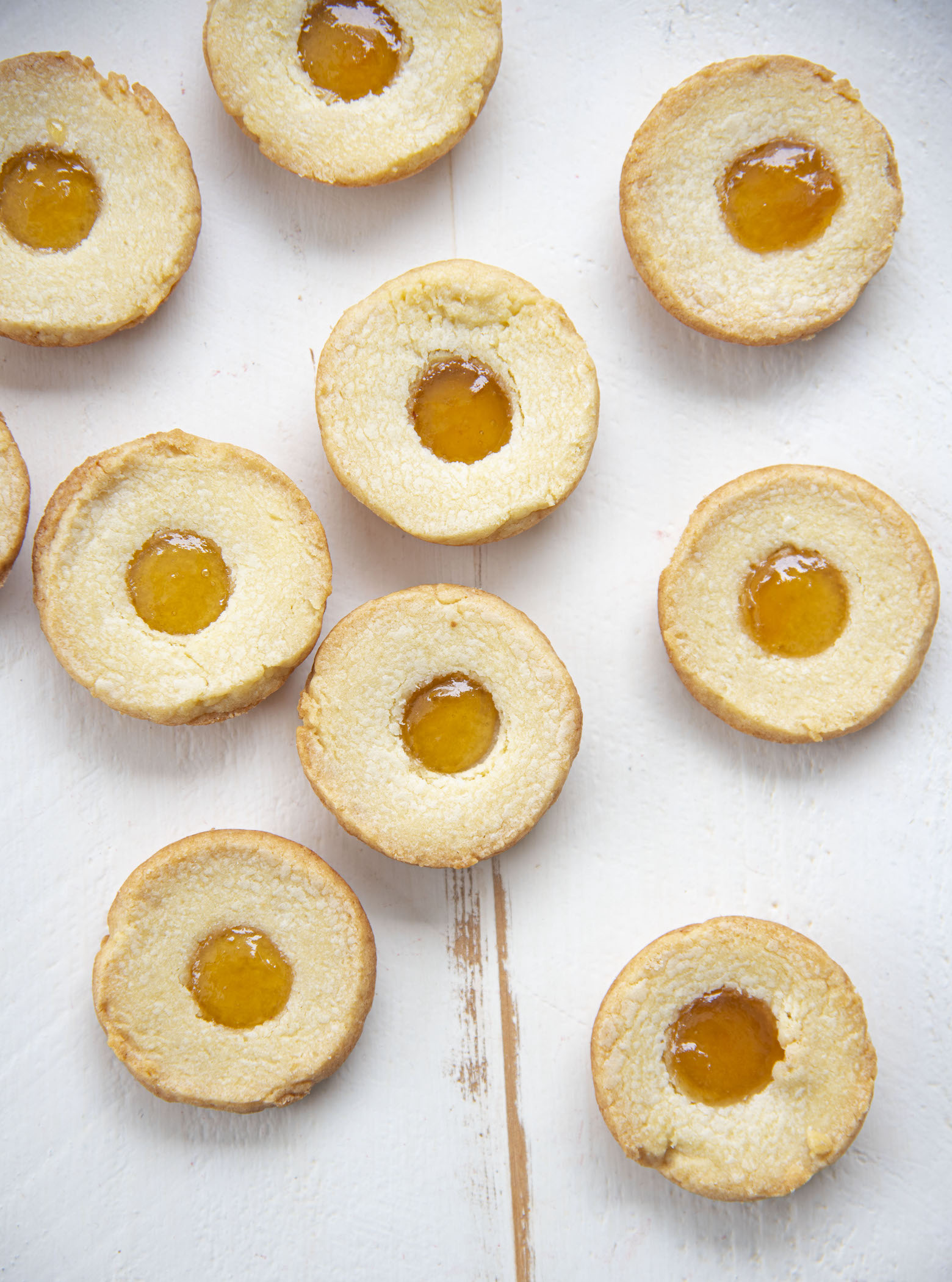 I like to twist the classics.
In this case I made Pineapple Passionfruit Corked Breton Galettes.
In which I added freeze dried pineapple powder into the cookie mix.
Just a tablespoon but enough to get a hint of it.
The pineapple powder complimented the jam I chose which was a pineapple passionfruit jam.
These were buttery and tart and have been my breakfast for several days now.
In great news, Dorie has a new cookbook coming out this fall called Bake with Dorie: Sweet, Salty, and Simple!
Speaking of cookbooks…it's a great day to buy my cookbook Holy Sweet!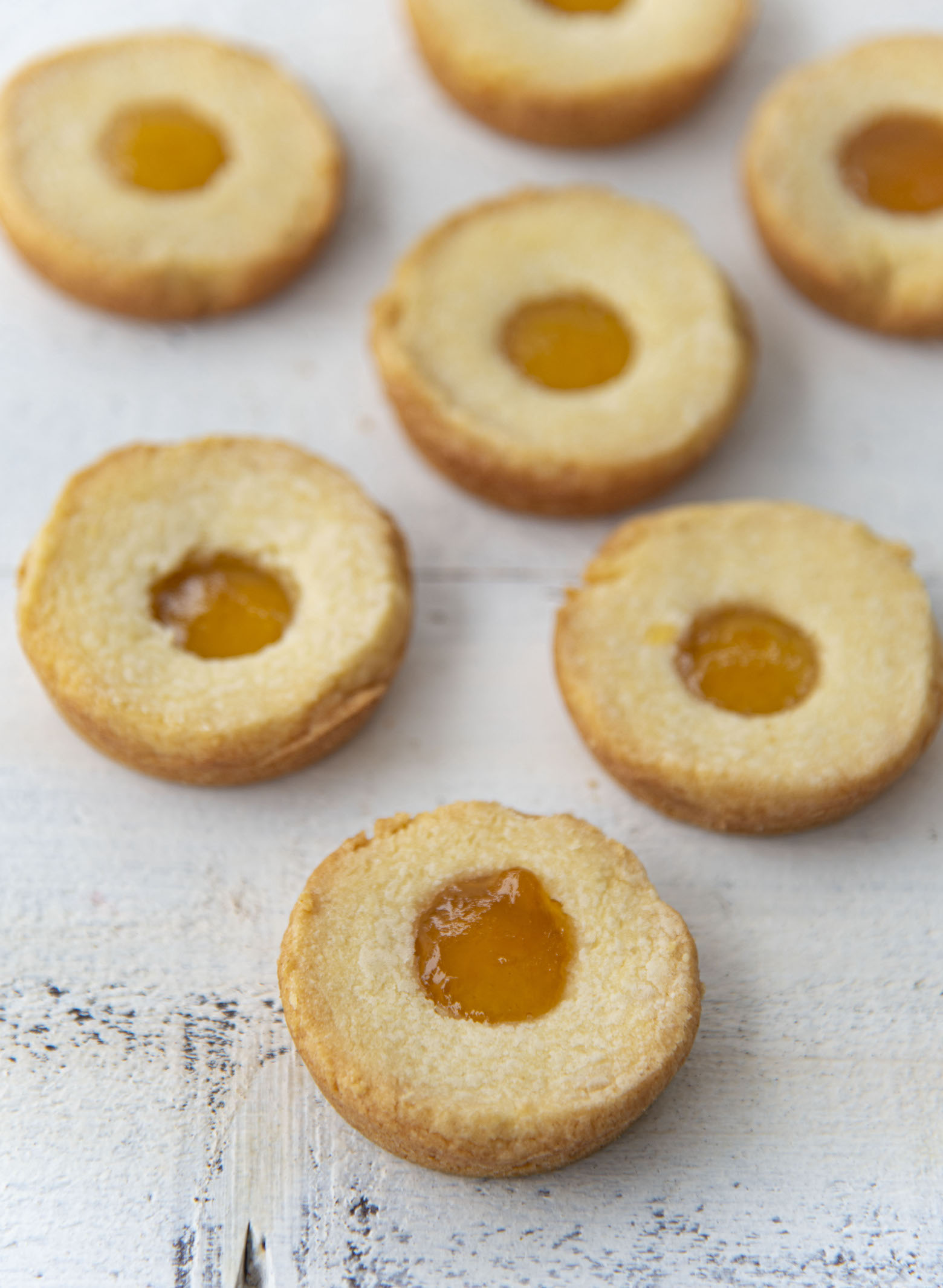 Want More Cookie Recipes?
Roll Out Shortbread Sugar Cookies
White Chocolate Chip Creamsicle Cookies
Vanilla Bean Caramel Thumbprint Cookies
White Chocolate Dried Pineapple Salted Macadamia Nut Cookie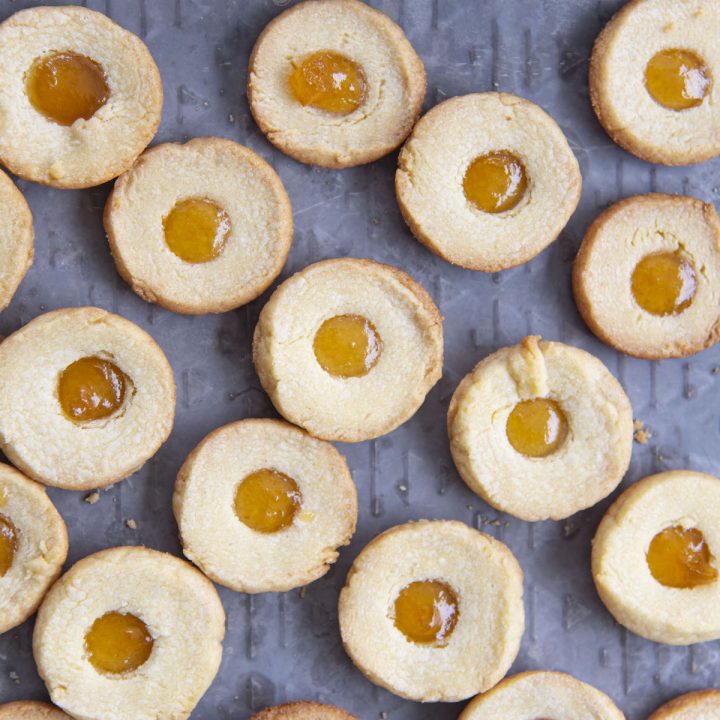 Pineapple Passionfruit Corked Breton Galettes
Ingredients
2¼ cups all-purpose flour
2½ tsp baking powder
1 cup unsalted butter, at room temperature and cut into chunks
1 cup granulated sugar
1 TBSP freeze dried pineapple powder
1¼ tsp fleur de sel
2 large egg yolks, at room temperature
About 3/4 cup pineapple passionfruit jam
1 TBSP water
Instructions
Whisk the flour and baking powder together in a medium bowl.
Working in a stand mixer fitted with the paddle attachment or in a bowl with a hand mixer, beat the butter, sugar, pineapple powder and salt together on medium-low speed until smooth.
Add the yolks, one at a time, beating until each yolk is fully incorporated.
Turn off the mixer, add the dry ingredients all at once and pulse the machine, just until the risk of flying flour passes.
Mix on low speed, scraping as needed, until the flour is incorporated. The dough will be thick and it will almost clean the sides of the bowl; press a bit between your fingers and it should hold together.
Turn the dough out onto a work surface, press and gather it together, and then shape it into two logs, each about 6 inches long and a scant 2 inches in diameter.
Wrap the dough and chill it in the refrigerator for at least 2 hours (or for up to 3 days), or freeze it for at least 1 hour (or for up to 2 months).
Getting ready to bake: Center a rack in the oven and preheat the oven to 325°F.
Lightly butter or spray the insides of regular muffin tins or choose ones that are nonstick. Have a wine cork at hand or, if you'd like, you can make the indents with the handle of a wooden spoon.
Working with a sturdy knife and one log at a time, cut the log into about 18 cookies, each about 1/3 inch thick. Drop them into the muffin tins.
Bake the galettes for 18 to 20 minutes, or until the tops are rimmed a golden brown; the bottoms should be browned as well.
Remove the cookies from the oven and immediately plunge the cork (or the handle of a wooden spoon) into the center of each galette. Cool the cookies in the tins and pop them out when they reach room temperature.
To fill the cookies:
Put the jam in a microwave-safe bowl or a small saucepan, add 1 TBSP water, and bring to a boil.
Spoon enough jam into each indentation for it to come level with the galette and refrigerate the cookies for about 30 minutes, just to set the jam.
Bring the cookies back to room temperature before serving.