This Pretzel Ale Stuffing is made using soft pretzel buns, pale ale, and mustard to put a Bavarian twist on your holiday meal.
Since this year is so unconventional I thought I would make some unconventional Thanksgiving dishes.
Now first off, my husband and I don't eat meat, so there is no turkey.
Yes, the dogs are deeply sad about that.
They only get meat the years grandma and grandpa come to dinner.
We are an all sides and dessert house.
Ironically, I was this way growing up.
Just not on purpose.
I was far more interested in the stuffing and mashed potatoes then I was the turkey.
So this week I will be featuring our non-traditional Thanksgiving foods.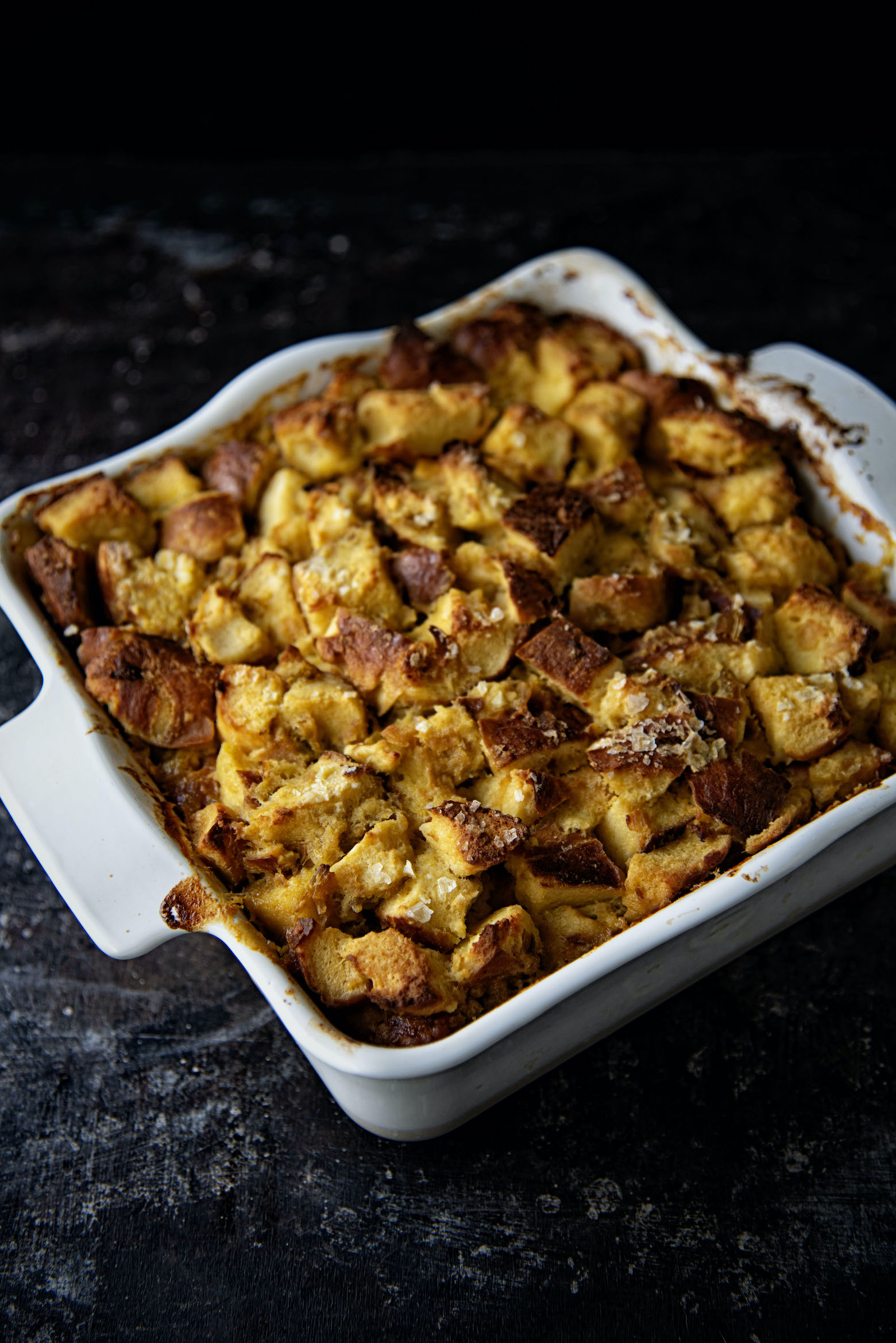 We start this week (and meatless Monday) off with this Pretzel Ale Stuffing.
I love a stuffing sandwich.
Growing up I rarely put the turkey in my turkey sandwich.
Instead I would slice off some stuffing, fry it in butter, and put it in a sandwich with cranberry sauce.
All on the cheapest white bread around.
I highly recommend it.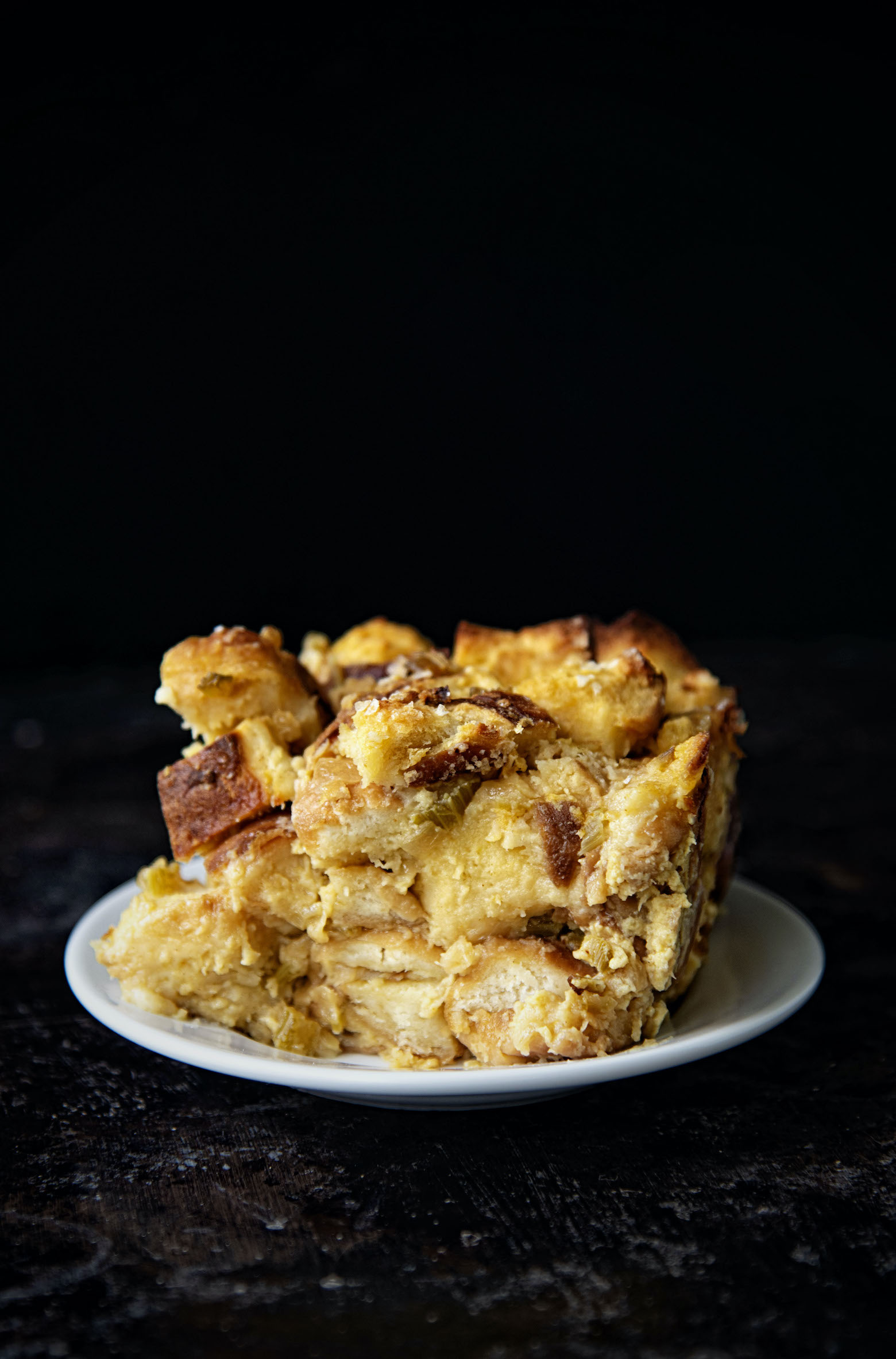 If you like beer and pretzels you will like this stuffing.
Fan of dipping your pretzels in mustard?
You will also like this stuffing.
While the picture shows the stuffing in a smaller pan, the recipe is for a 9-x-13-inch pan.
In the bigger pan you get more crispy top…which is my husband's favorite part.
So why is mine in a smaller dish then?
For photos.
Smaller dish makes for a deeper stuffing.
Which makes for a taller stuffing.
And taller food photographs better.
So it was all for vain reasons. 🙂
It's a great day to buy my cookbook.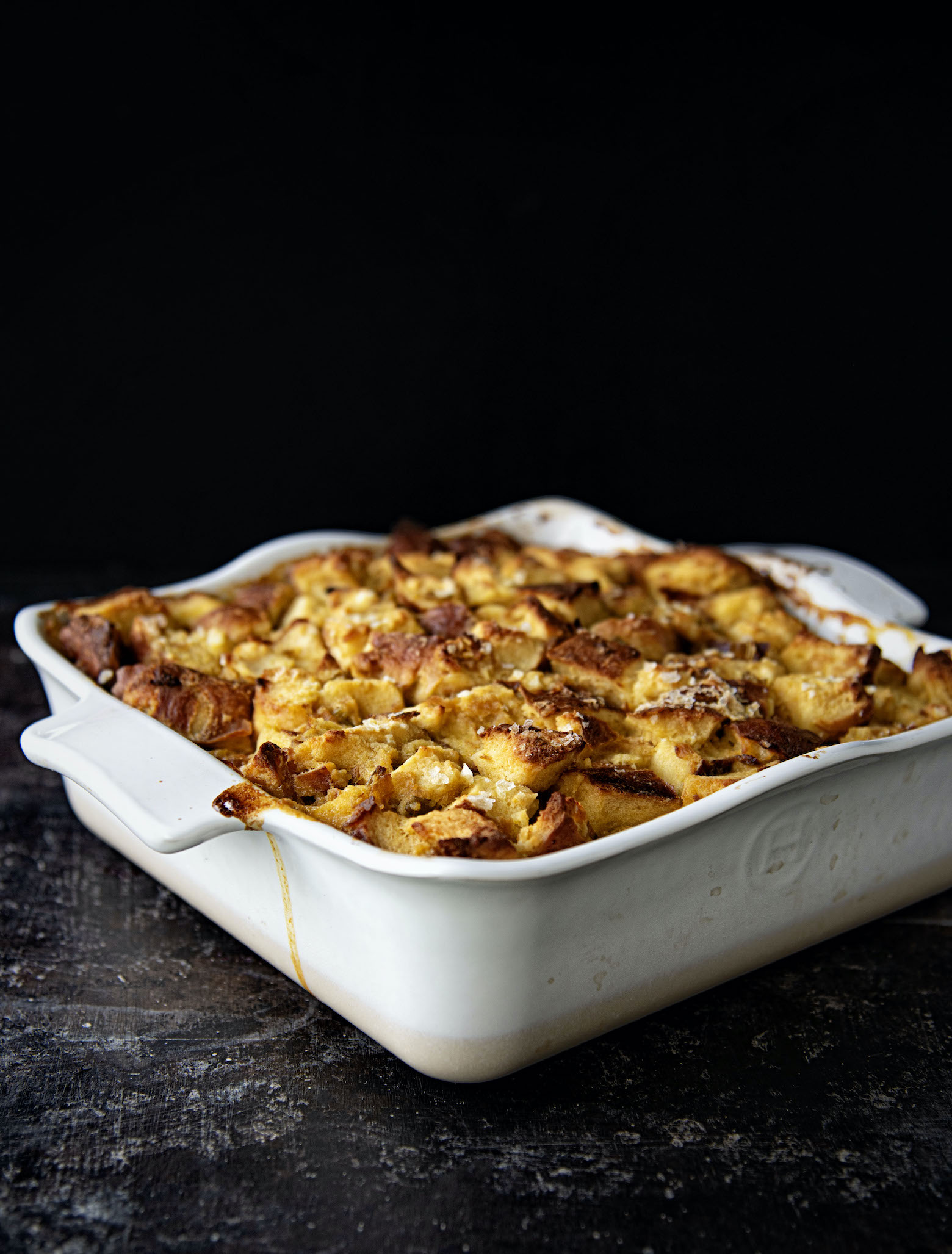 Want More Vegetarian Ideas?
Vegetable Biscuit Pot Pie Cobbler
Alpine Dijon Macaroni and Cheese
Broccoli Cheese Biscuit Cobbler
Cheesy Hash Brown Topped Vegetarian Shepards Pie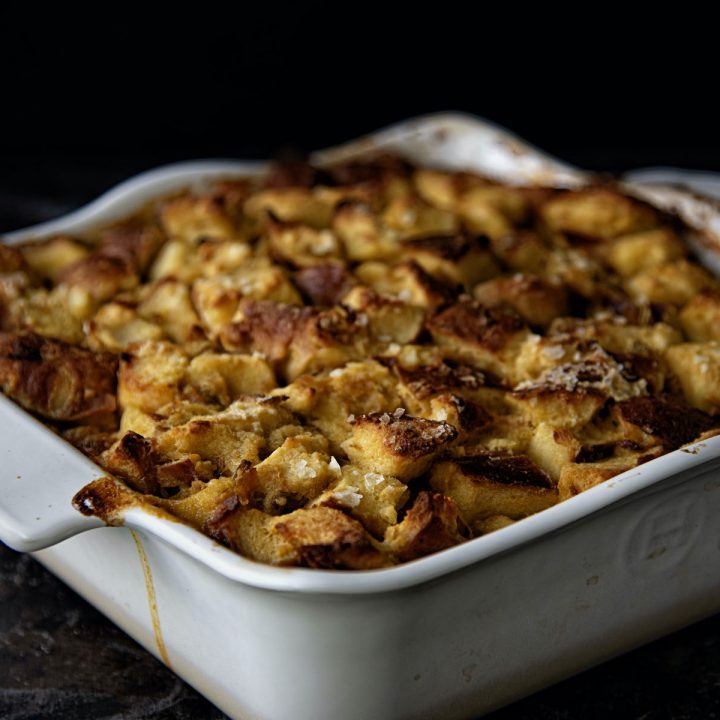 Pretzel Ale Stuffing
Ingredients
10 heaping cups cubed pretzel rolls
1 1/2 cups sweet onion, finely diced
1 cup celery, finely diced
3 TBSP unsalted butter
12 oz Ale (beer)
Kosher salt and freshly ground black pepper
1/4 cup Dijon mustard
2 TBSP honey
2 large eggs
Nonstick cooking spray or butter, for greasing the casserole dish
Instructions
Preheat the oven to 200 degrees F.
Spread out the pretzel cubes on baking sheets and bake, flipping cubes halfway through, until the bread dries out, about 1 hour.
Set aside to cool and increase the oven temperature to 375 degrees F.
In a large pan add the onion and celery with 3 TBSP unsalted butter and cook over medium heat until soft, about 5 minutes; season with salt and pepper.
Add 1/2 cup of ale to the onion and celery mixture. Over low heat let the ale reduce to almost not there. Once that happens add another 1/2 cup ale and again let it reduce. You are caramelizing the onions and celery. Once all the ale has reduce and is gone set pan aside for ingredients to cool.
Whisk together the chickenLESS broth, the remaining ale, mustard, honey and eggs in a medium bowl.
In a large bowl add half your pretzel cubes. Then add half the onion/celery mix. Then pour half the egg/broth mixture over it. Toss with your hands so that each pretzel cube is covered in the broth mixture.
Add the remaining pretzel cubes and onion/celery mix. Then pour the remaining broth mix over it and again toss with your hands ensuring each pretzel cube is coated in the broth mix.
Grease a 9-by-13-inch casserole dish.
Pour the mixture into the prepared casserole dish.
Bake until set and golden, about 40 minutes.