These Butterscotch Honey Roasted Cashew Bars have a brown butter shortbread base and topped with honey butterscotch and honey roasted cashews.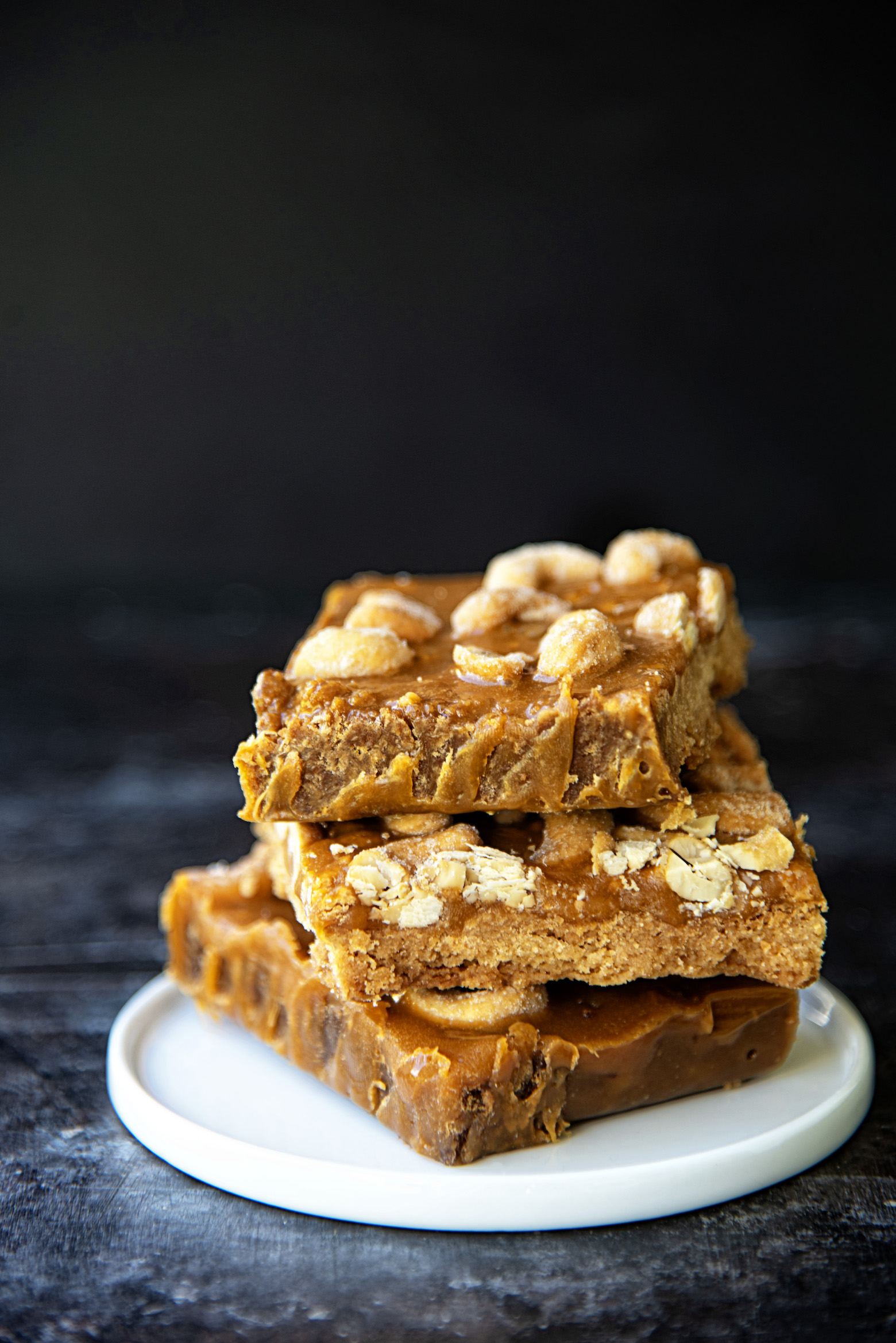 If you don't follow hockey then you probably don't know that it's unusual to be playing hockey in August.
More unusual to be playing playoff hockey.
And in true 2020 form it's having to be done in a different way.
The NHL is one of the leagues that has chosen to keep their players in a bubble.
In Canada.
Because Canada is doing better at the handling of COVID.
Though unlike the NBA who has it's players all in one spot, the NHL has two.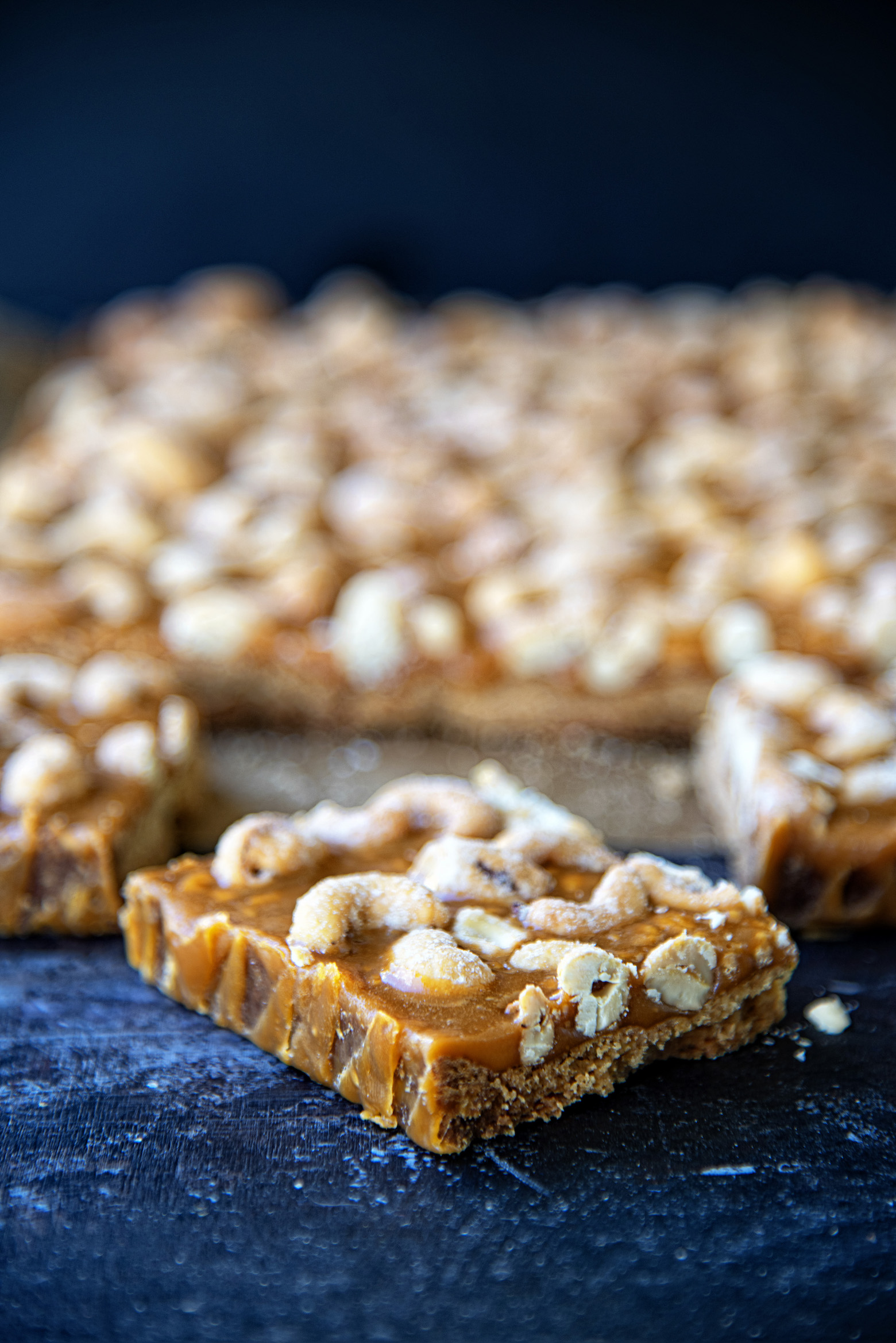 One East coast in Toronto and one West coast in Edmonton.
So far, knock on wood, isolating them in their bubble has worked.
Baseball did not go the bubble route and every time I turn around another player has it and they are cancelling games.
The format is VERY different this year.
Some teams are playing right now to get a spot into the playoffs.
While other teams are playing to get the better seed for the playoffs.
Though usually you want a higher seed because you want home ice advantage.
Which there is no home ice advantage when you are all playing in the same rink. 😀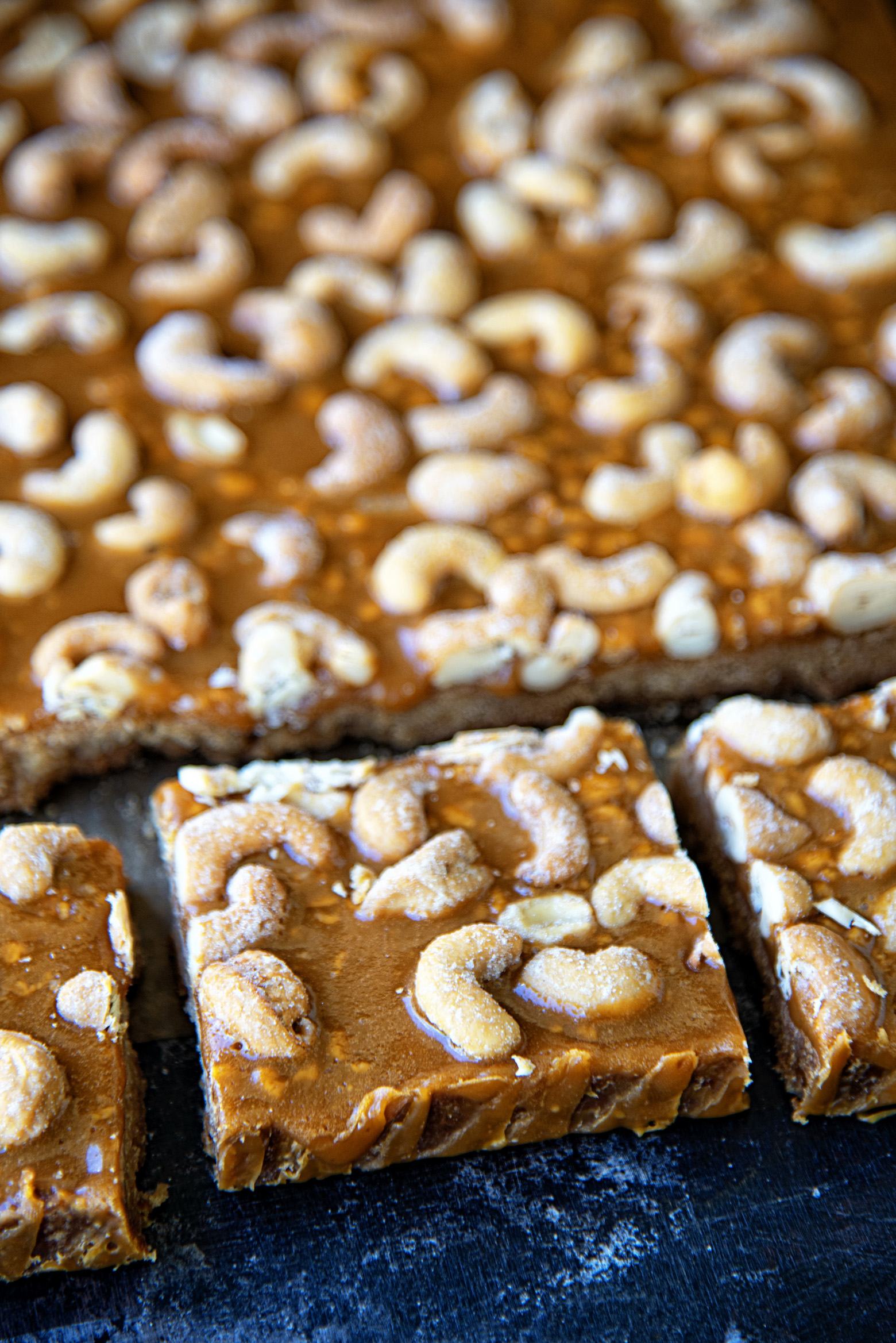 Because of the new format and needing to get the games in as quick as possible they play every day…all throughout the day.
Which is nice.
But odd.
I should say nice for me because I'm home.
My husband doesn't get to watch the day games so he isn't a fan of it.
Because all of our teams have been playing the morning.
The other thing they have been doing is trying to make it seem like normal.
The rink pipes in the sound of cheering.
Fans at home on Zoom flash on to the scoreboard when they score.
They use the horn sounds from whatever team when they score.
If they score a hat trick (3 goals for those non-hockey peeps) they have masked "fans" (aka employees) run down and throw hats on to the ice.
In between play when the puck has stopped they play music as if there were fans.
Announcers announce all the goals and penalties as if there were fans.
All they are missing is the kiss cam…and I really wish they would do it. 😛
But they do this because the players need it to be as close to normal as they can.
Even though nothing about it is normal.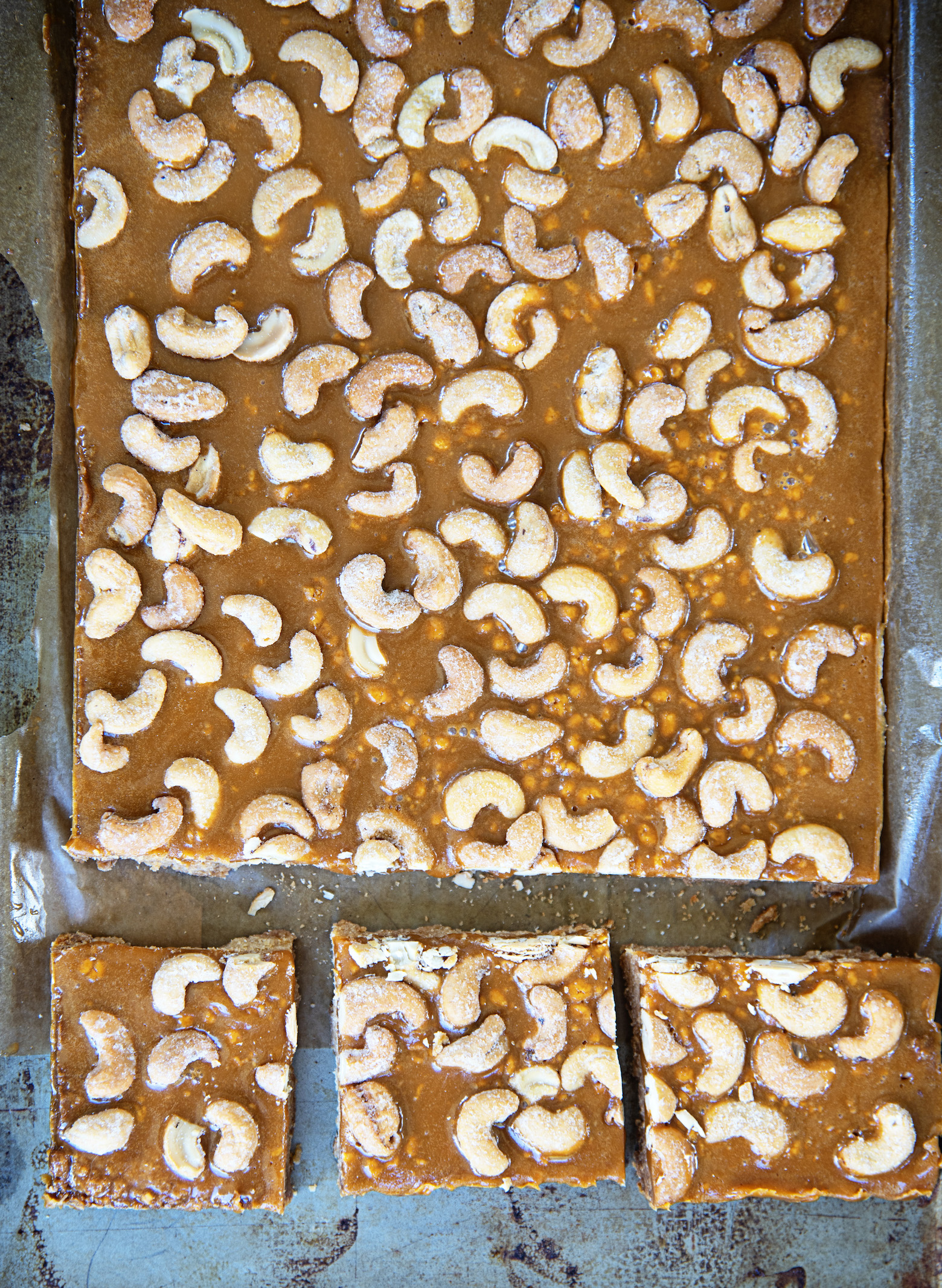 I'm quite certain that's why I've been baking so much.
To try and trick myself that things are normal when they clearly are not.
But hey, you get a lot of recipes out of all of this. 😀
These Butterscotch Honey Roasted Cashew Bars are a comfort food to me.
I love the combo of butterscotch and cashews.
You see that combo on this blog quite a bit.
I bought a rather large bag of honey roasted cashews to snack on and decided those needed to be in a baked good.
So there is a rich brown butter shortbread base.
A butterscotch honey mixture that is basically caramel.
And of course a ton of honey roasted cashews thrown on top.
Make these and maybe feel normal.
Probably not but at least you will have these bars. 😀
As always, stay safe and order my cookbook. 😀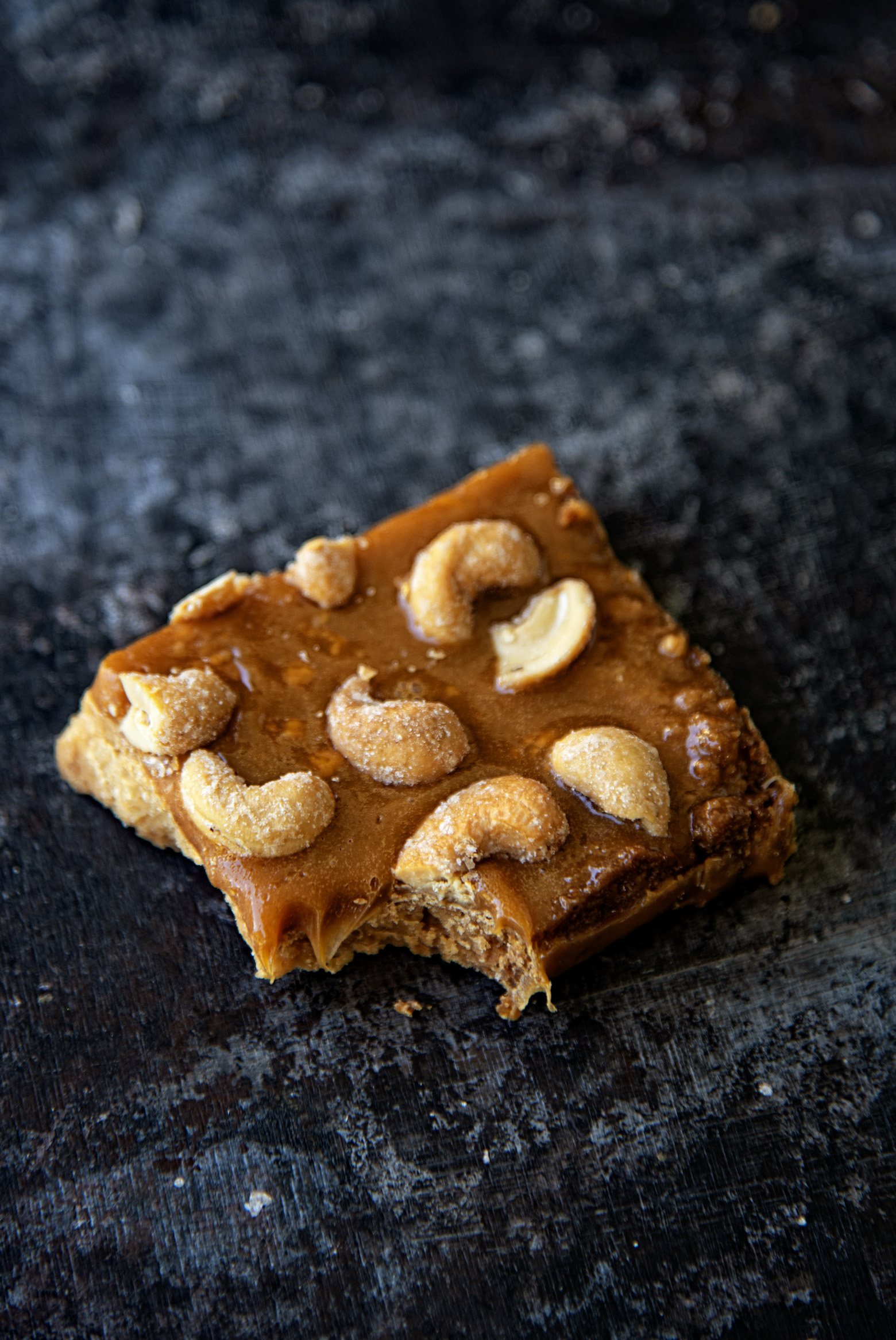 Want More Cashew Recipes?
Chocolate Butterscotch Salted Cashew Fudge
Butterscotch Salted Cashew Cookies
Dulce de Leche Cashew Thumbprint Cookies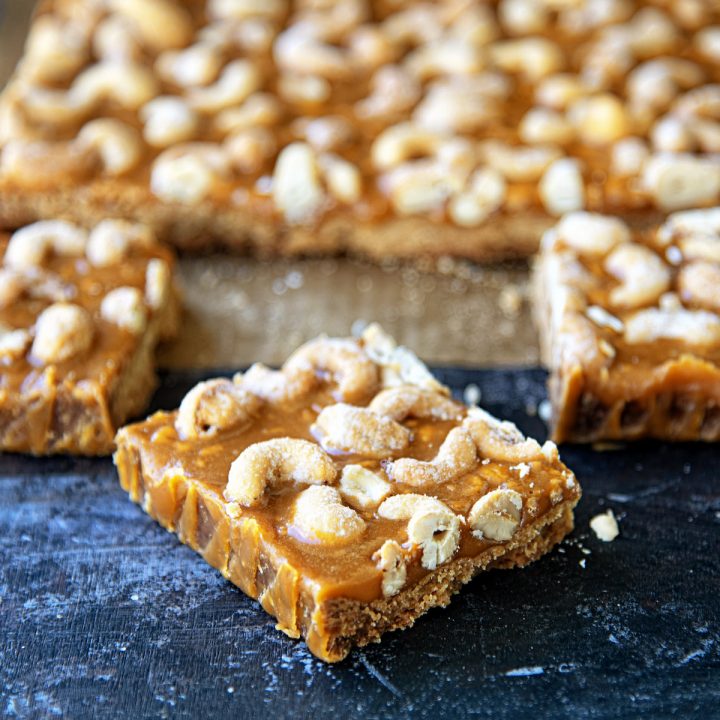 Butterscotch Honey Roasted Cashew Bars
Ingredients
1 cup unsalted butter, at room temperature
1 cup light brown sugar, firmly packed
1 ¼ tsp salt
2 ½ cups all-purpose flour
11 ounces butterscotch chips
¾ cup honey (or corn syrup)
1 TBSP plus 1 tsp water
2 cups roasted salted whole cashews
Instructions
In a medium sized saucepan melt the butter over medium heat.
Once melted the butter will foam up a bit, then stop.
Watch carefully as lightly browned pieces begin to form at the bottom of the pan. The butter will now have a nutty smell to it.
Remove the pan from the heat and let the butter cool for 10 minutes. Then pour into a bowl.
Place browned butter in fridge until it starts to firm up, about 30 minutes.
Preheat oven to 350°. Spray a 9″x 13″ pan with cooking spray.
Using two sheets of parchment paper, line the pan's width and length, creating a parchment "sling." Spray parchment paper with cooking spray.
Using an stand mixer with the paddle attachment on medium speed, beat the chilled browned butter, brown sugar, and salt for 1 to 1 & 1/2 minutes.
Decrease mixer speed to low and add the flour.
Mix just until combined.
Lightly press dough evenly into the prepared pan. Poke holes in the dough with a fork.
Bake for 30 to 40 minutes, until the crust is a golden color. Remove to wire rack to cool.
In a heavy saucepan over low heat, stir together butterscotch chips, honey, and water. Stir until mixture comes to a simmer and butterscotch chips are melted.
Pour over crust.
Sprinkle cashews over the butterscotch caramel.
Bake for 5 minutes.
Cool completely on a wire rack.
After cooling, remove from pan and use a very sharp knife to cut into bars.
Makes 2 dozen 2-inch bars.