Sesame Honey Sea Salt Cashews: Salty and sweet, crispy and chewy, these Sesame Honey Sea Salt Cashews are the perfect accompaniment to any cocktail hour.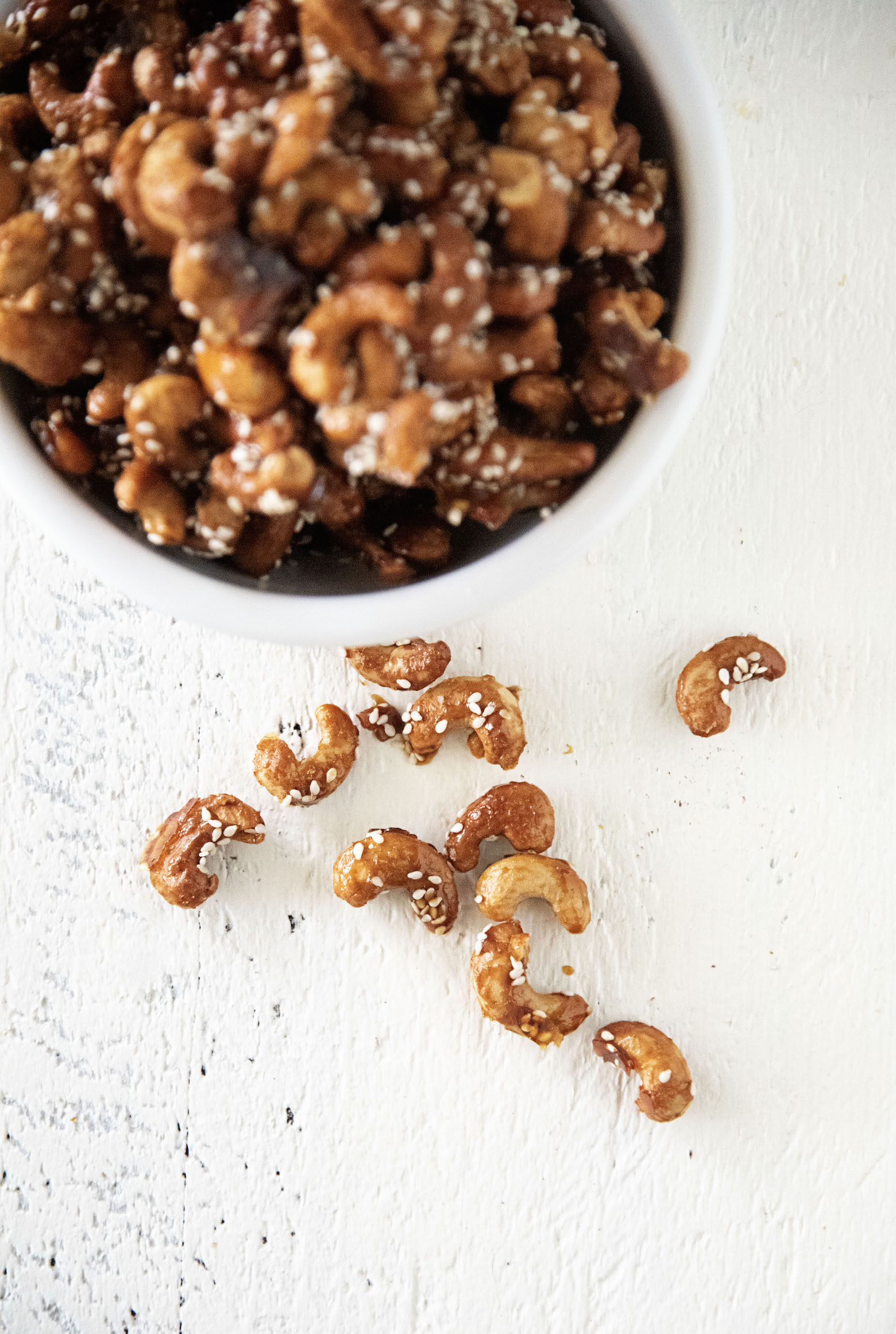 I have a ton of food allergies.
One of my biggest ones is capsaicin.
If you don't know what that is, it's the active ingredient in peppers that makes them hot.
And people put it in food all the time.
Cayenne pepper seems to be added nowadays to almost anything…including chocolate.
I find it a lot in bar nuts.
The sensation of hot and sweet.
Which I'm sure is quite tasty but doesn't help me any. 🙂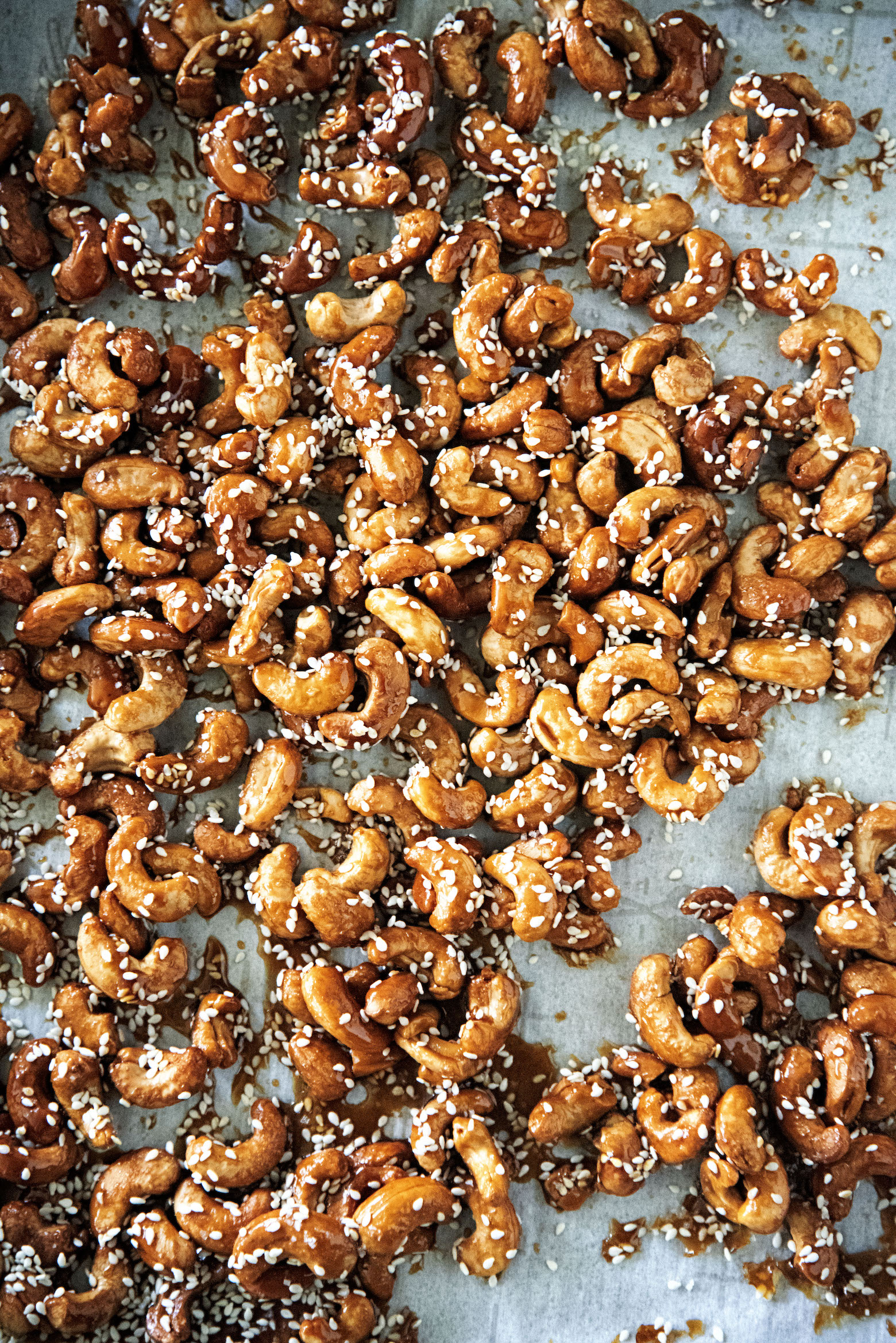 I had been looking for a good party nut to make.
I've seen the rosemary nuts which sound good but I was really wanting a salty sweet combo.
I love the honey sesame cashews from Trader Joe's and figured I wanted something like that.
These are better.
You do need RAW cashews for this.
If you start with already roasted cashews you are going to end up with burnt tasting cashews.
You can find them online or at certain grocery stores.
We usually have a ton of them because we make cream sauces sometimes with them to cut down dairy.
These were a big hit.
I didn't plan on posting these until Wednesday but several people asked for the recipe in order to make these tonight for New Years Eve.
P.S. It's a great day to buy my cookbook.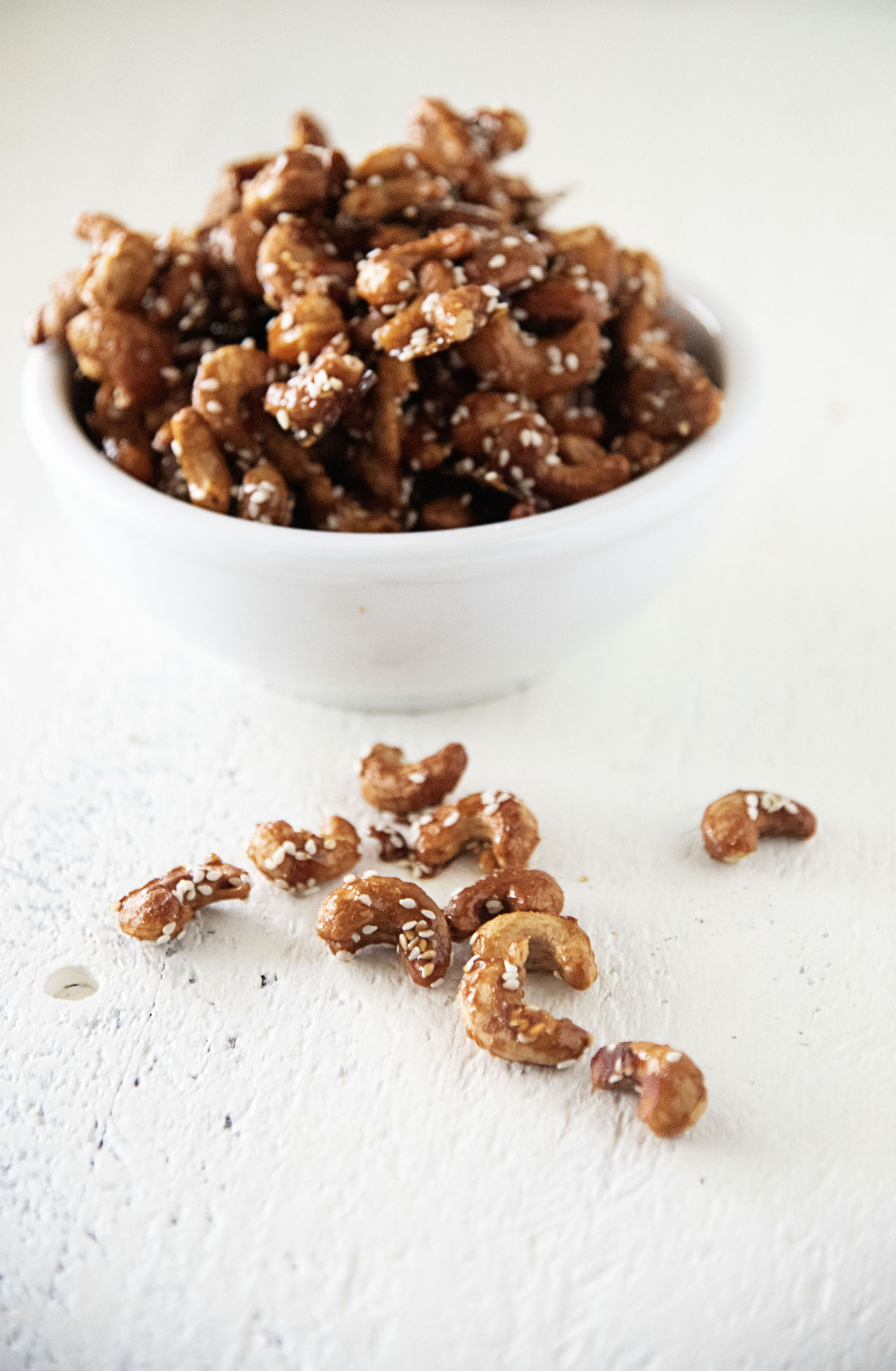 Want More Party Food Ideas?
Caramelized Onion, Bacon, and Gruyere Dip
Honey Mustard Pretzel Deviled Eggs
Cheddar Cheese Green Olive Nuggets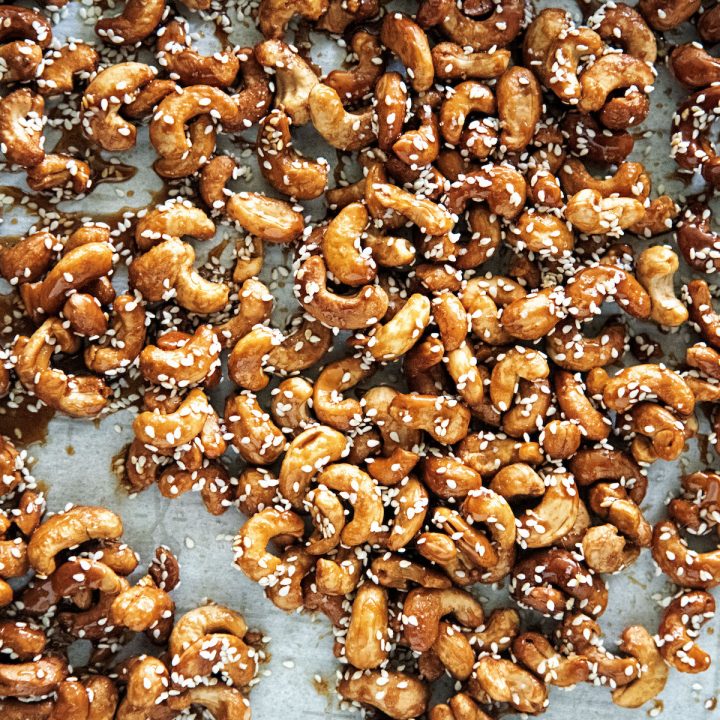 Sesame Honey Sea Salt Cashews
Ingredients
4 cups raw cashews
2 TBSP vegetable oil
3/4 cup packed light brown sugar
1 1/2 TBSP water
3 TBSP honey
1/4 cup sesame seeds
4 tsp. sea salt
Instructions
Heat the oven to 350°F and arrange a rack in the middle. Line a baking sheet with parchment paper.
In a large bowl, toss cashews with oil until well coated; set aside.
Combine brown sugar, water, and honey in a small saucepan, place over medium-high heat, and bring to a boil.
Reduce heat to low and cook until mixture has thickened slightly, about 5 minutes.
Add mixture to the cashews and mix until cashews are coated in brown sugar mixture.
Transfer nuts to the prepared baking sheet and spread in a single layer.
Bake for 10 minutes.
Then stir the nuts and sprinkle sesame seeds on top of the cashews.
Bake for another 10 minutes and stir the cashews.
Bake another 5 minutes.
Remove from oven and sprinkle salt over nuts and stir to coat.
Let cool completely on the baking sheet and break up any large pieces before serving.