Salty and sweet these soft Butterscotch Salted Cashew Cookies are a perfect combo for the cashew and butterscotch lover in your life.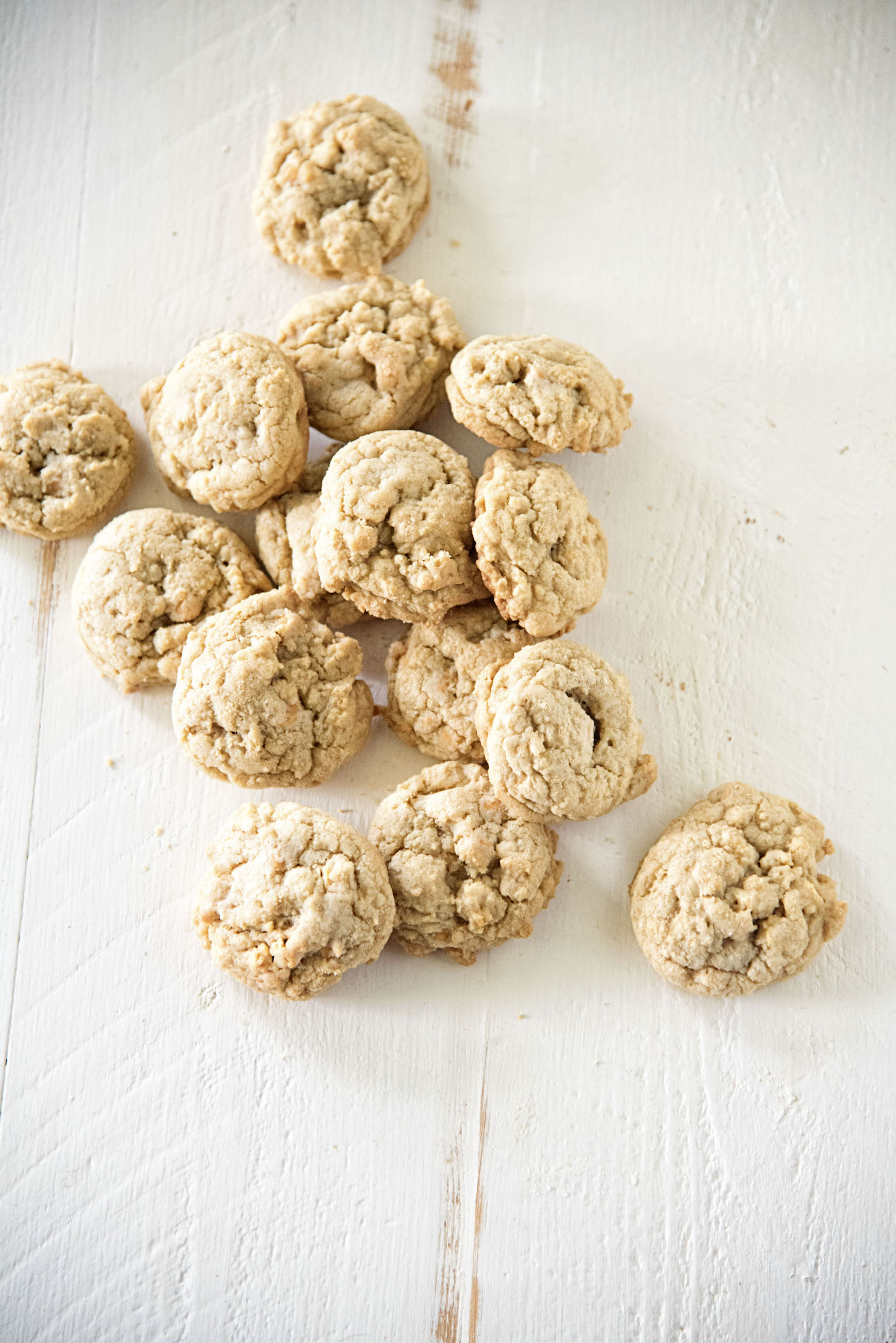 Some of you may recall our dog Holly.
We lost her back in 2016 to complications of pneumonia that she got while being at the ER for having a syncope.
She experienced the syncope (fainting) due to her bad heart, she had mitral valve disease, which had progressed to managed congestive heart failure.
All our cavaliers have mitral valve disease.
It's the main way Cavalier King Charles Spaniels die.
On Monday May 14th 2018, our Crissy was no exception to the rule.
Which makes congestive heart failure so hard is that it is very unpredictable.
Crissy had been doing very well on her medication but at her last cardiology visit in early May they said she had torn part of her atrium (think stretch mark for the heart), had chordae tendineae rupture (common in dogs with heart issues) and now had pulmonary hypertension.
Her heart had grown in size as well.
They adjusted her meds and she was doing good.
We had already started her bucket list.
The photo of me and her together was from a photo shoot towards the end of April as I knew her time was coming even before going to the cardiologist and finding out all the new stuff that was wrong.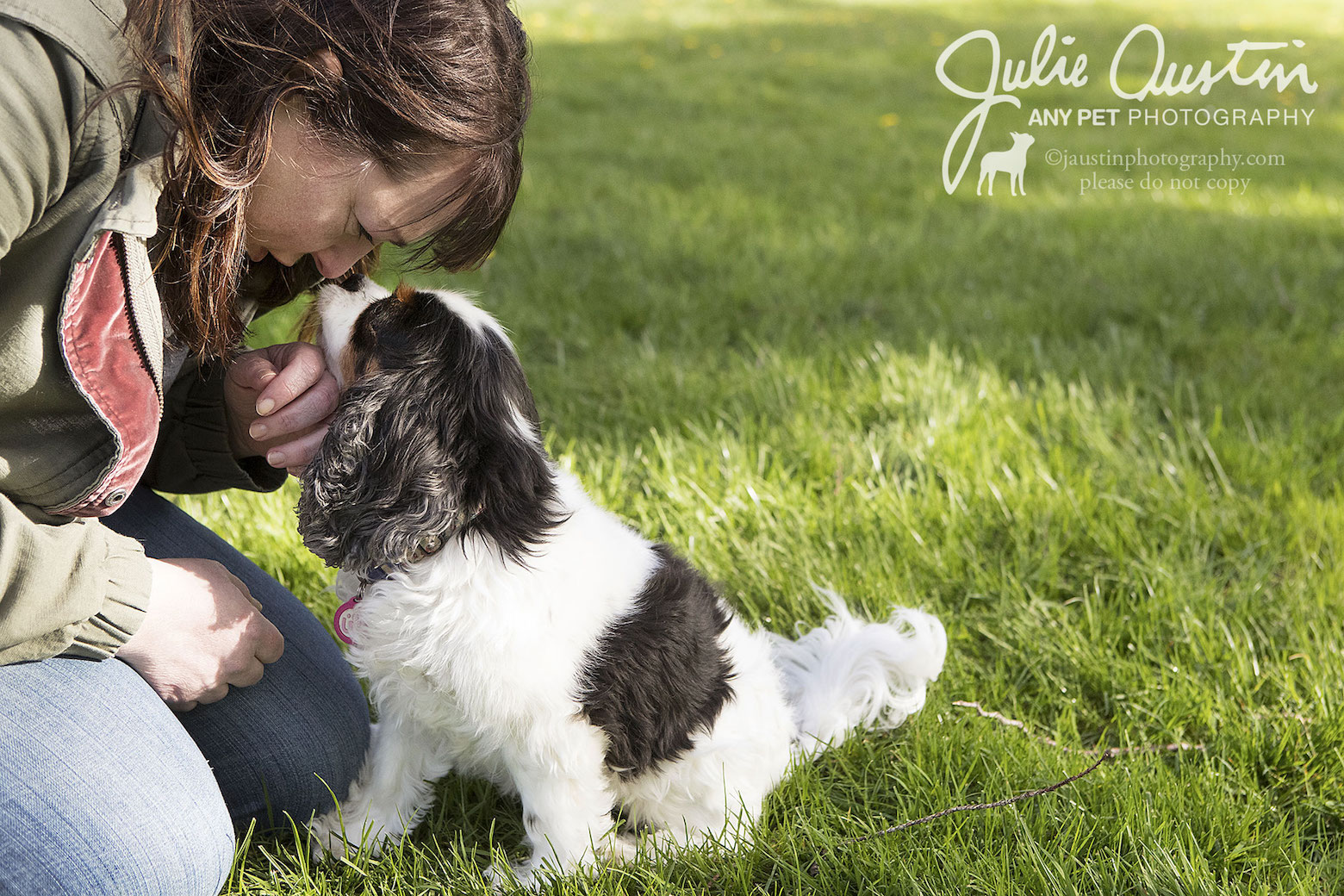 Many of you remember how close I was with my dog Crazy Cocker Spaniel. We had been through so much together in 15 years.
So I was amazed that my bond with Crissy was just as strong.
They say caregivers and their ailing dogs bond more intensely.
And I agree.
Crissy bonded with me even more as in the last few months she was becoming blind and her vulnerability and complete trust in me heightened.
We had almost our own special language.
From the time she went to the ER to the time we set her free from her ailing body was just 17 hours.
I haven't been around much because my heart is still breaking.
There is a very large void left in me and my husband's life right now.
It's why you haven't seen me posting.
But I have been baking.
It helps with the grief.
These Butterscotch Salted Cashew Cookies are a great combo of sweet and salty.
There is something about the combo of butterscotch and cashews that I love…I think because they are both so buttery.
It's a great day to buy my cookbook Holy Sweet!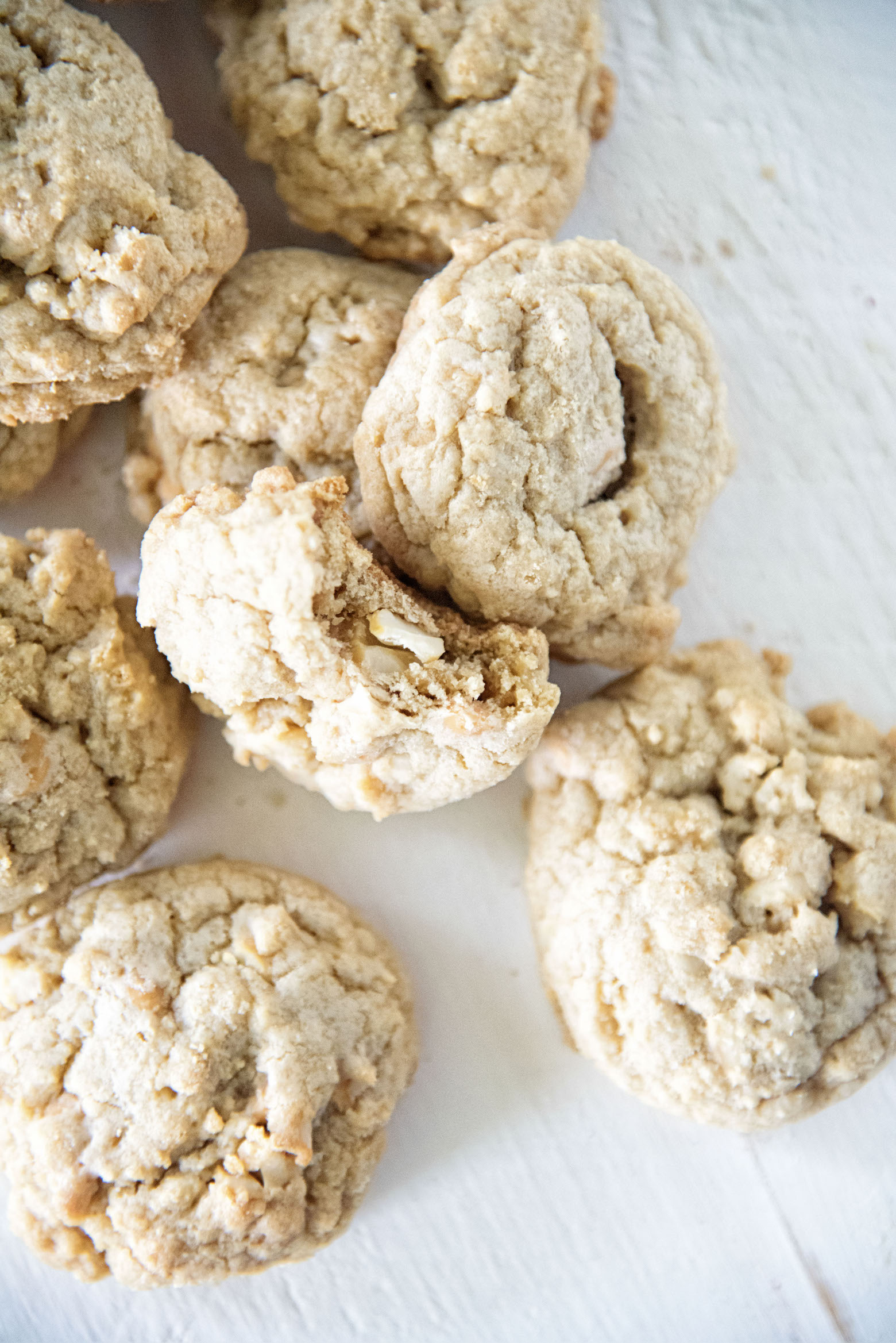 Want More Cookie Recipes?
White Chocolate Chip Creamsicle Cookies
Vanilla Bean Caramel Thumbprint Cookies
White Chocolate Dried Pineapple Salted Macadamia Nut Cookie
Roll Out Shortbread Sugar Cookies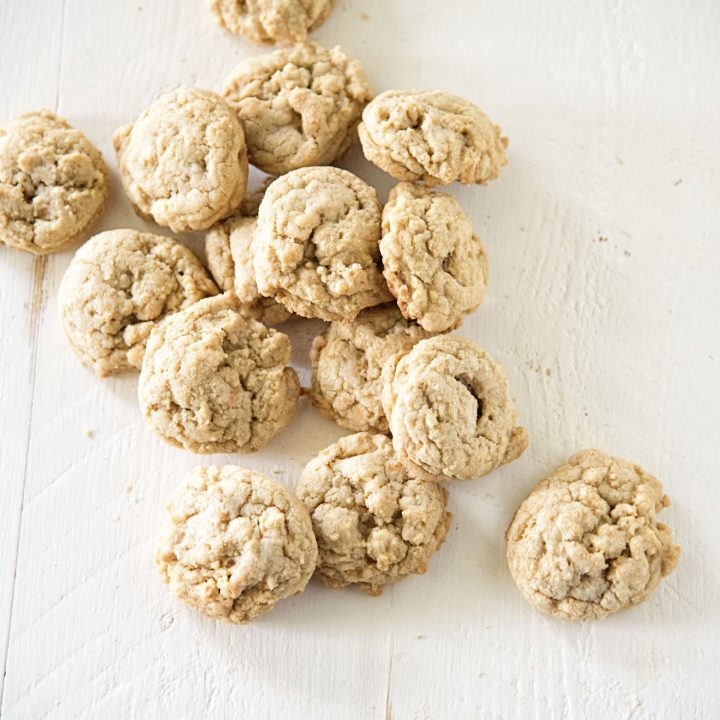 Butterscotch Salted Cashew Cookies
Ingredients
8 oz. unsalted butter, at room temperature 
1/4 cup granulated sugar
2 cups light brown sugar, packed
2 eggs
1 tsp. vanilla extract
3 1/2 cup All-Purpose flour
1 1/2 tsp. Baking soda
3/4 tsp. salt
1 1/2 cups butterscotch chips
1 1/2 cups salted cashews, chopped
Instructions
For cookies:
Using a stand mixer with the paddle attachment cream together the butter and the sugars until very light and fluffy, about 3 minutes on medium high.
Scrape down the side of the bowl.
Continue mixing while adding the eggs one at time.
Make sure each egg is incorporated before adding the next.
Add the vanilla extract and scrape down the bowl with a spatula.
In a small bowl combine the flour, soda and salt and mix to combine.
With the machine on low, slowly add the flour.
Mix until just combined, taking care not to over mix.
With the mixer on low add in the butterscotch chips and cashews. Mix until the ingredients are distributed somewhat evenly.
Roll cookie dough in to 1 inch balls.
Bake at 360* for 12 minutes. They should be lightly golden on the outside but still look gooey on the inside.
*Please note that yes that reads 360 and not 350. If you oven does not go to that I would stay with 350 and bake an extra minute.