This Strawberry Balsamic Onion Jam is the perfect blend of sweet and sour and pairs beautifully with cheese, especially feta.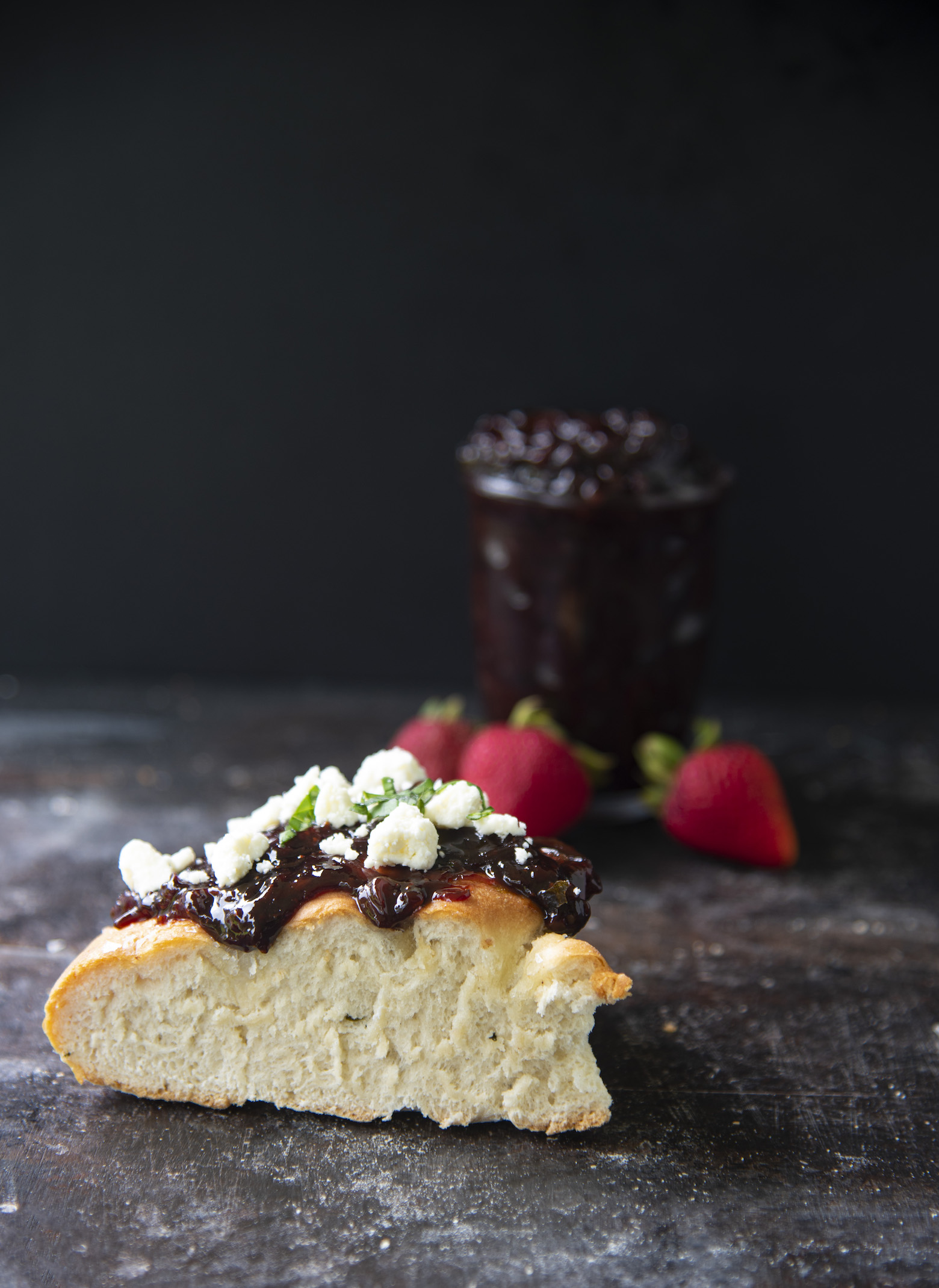 Similar to bananas, I overestimate how many strawberries I can eat in a relatively short amount of time.
At least with bananas they browner they get the better for banana bread.
But strawberries you have to be quick with.
It's strawberry season around here.
There is a U-pick strawberry farm on my street that I live on.
So yeah, I'm going to go get strawberries.
Except I tend to end up getting a flat of strawberries.
For two people.
And while I love a good strawberry shortcake there is only so much you can eat before you want something on the savory side.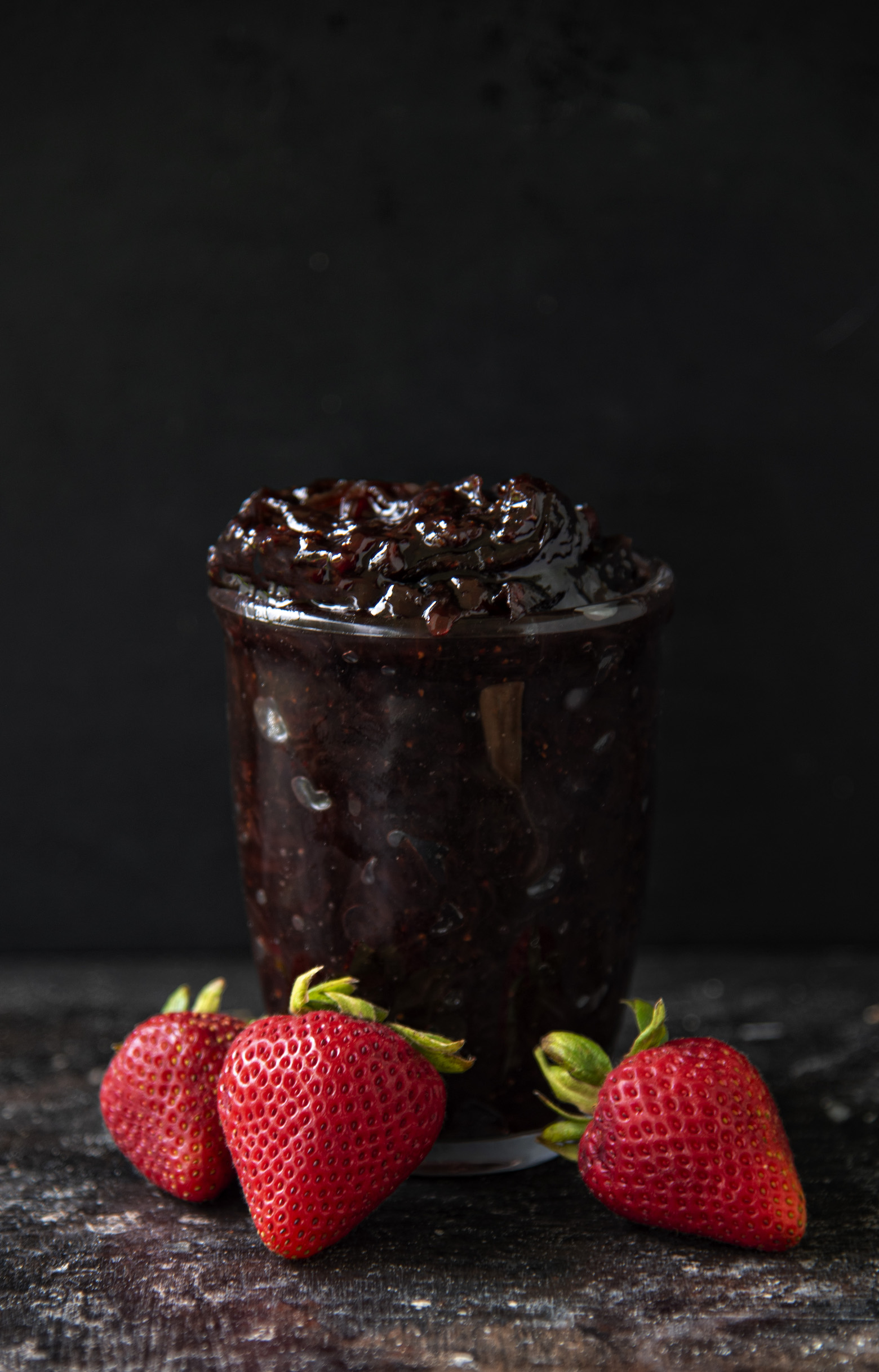 I make fruit onion jams often.
Depending on the season depends on the fruit.
I saw over on How Sweet Eats a Strawberry Basil Focaccia Bread and that gave me the idea for this Strawberry Balsamic Onion Jam.
The Basil Sea Salt Focaccia Bread I posted yesterday was made to go with this jam.
What I love about this jam besides the fact that it tastes good is that you don't have to use perfect berries for it.
You can use the berries in the bowl that you look at and go…oh maybe I should through those out they don't look so good.
Just make sure there is no moldy strawberries.
But bruised berries are perfectly fine for this.
I serve this with focaccia bread that I top with the jam and then sprinkle some feta cheese and extra basil on it.
Perfect for summer!
And as always it's a great day to order my cookbook.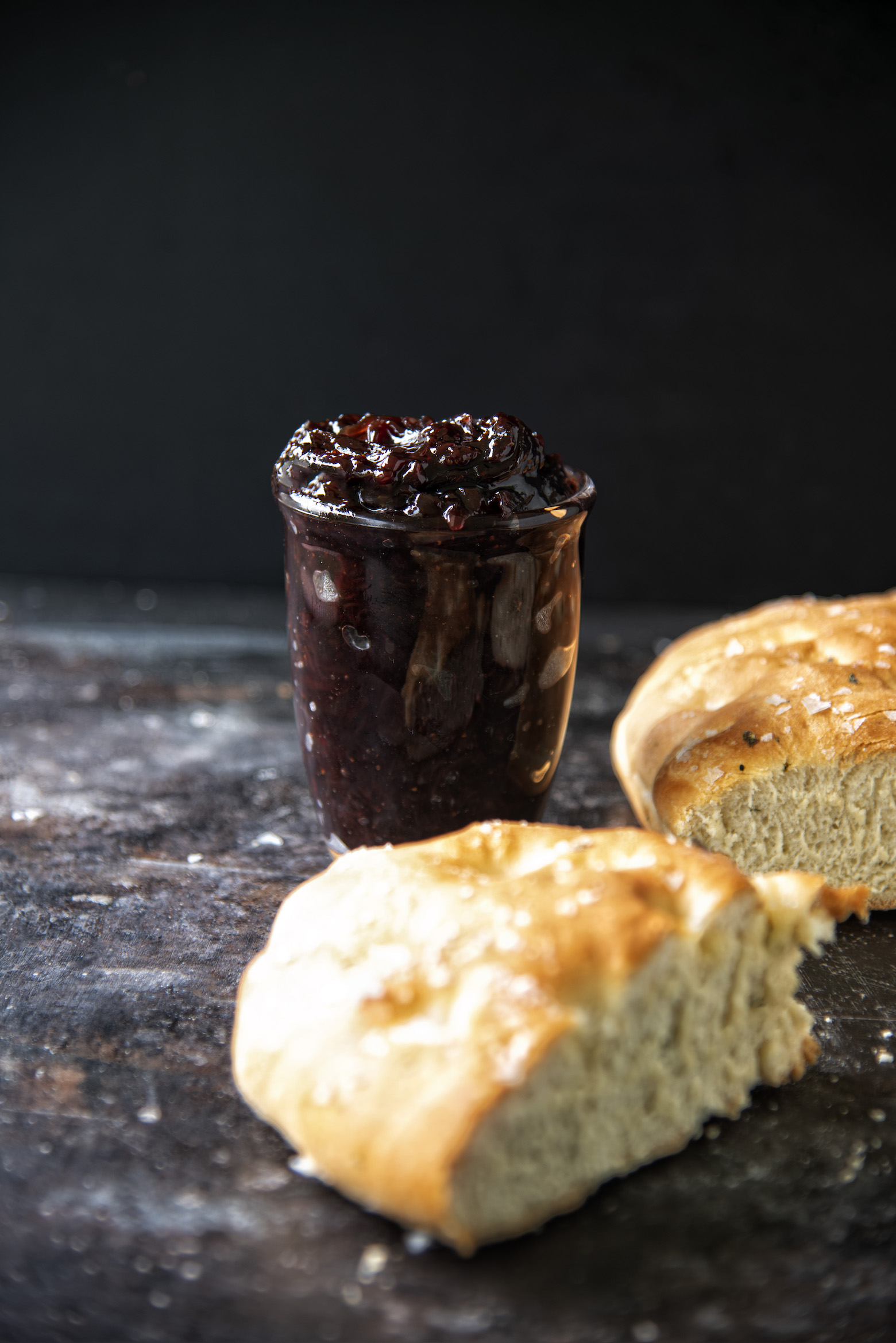 Want More Savory Jam Recipes?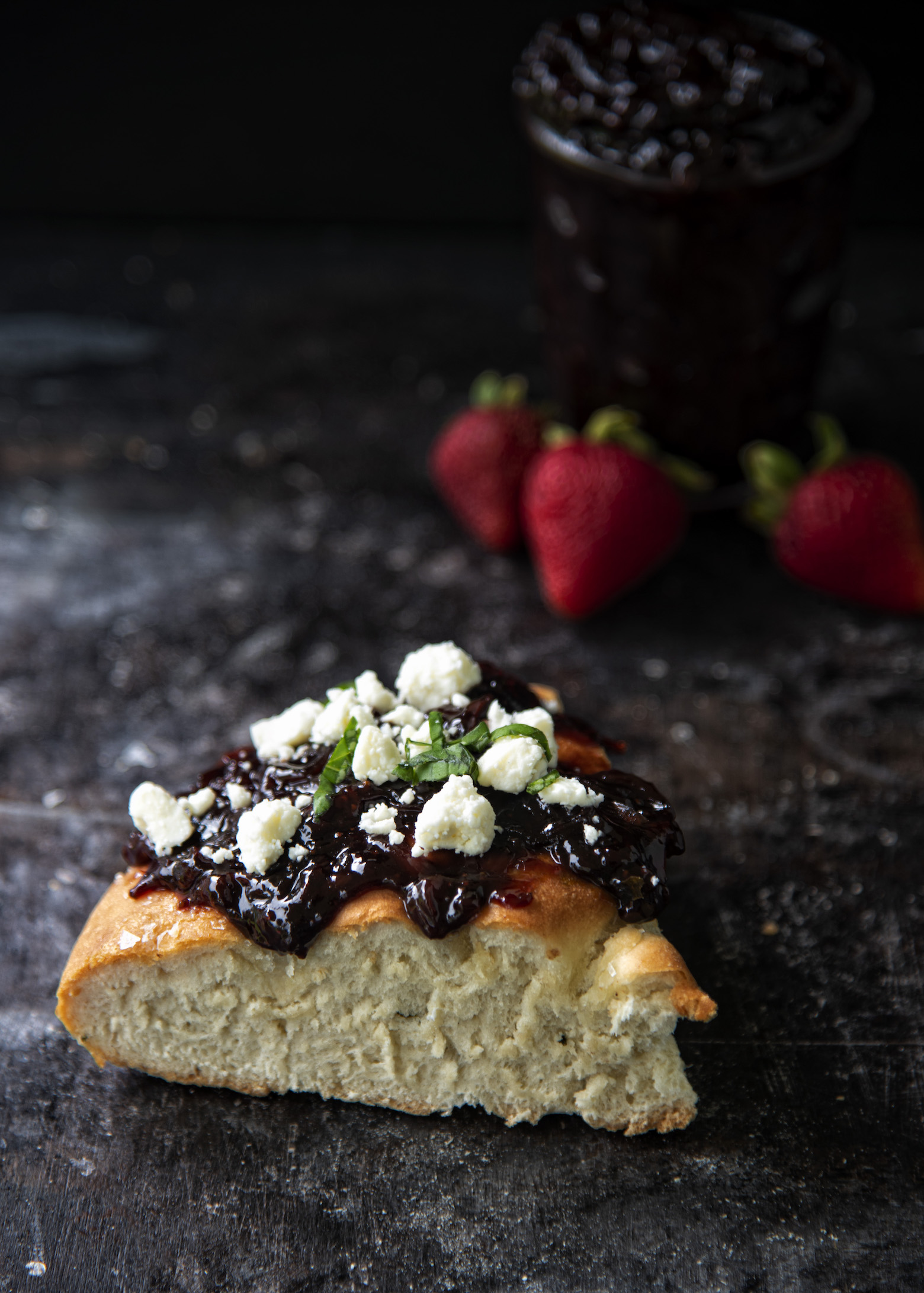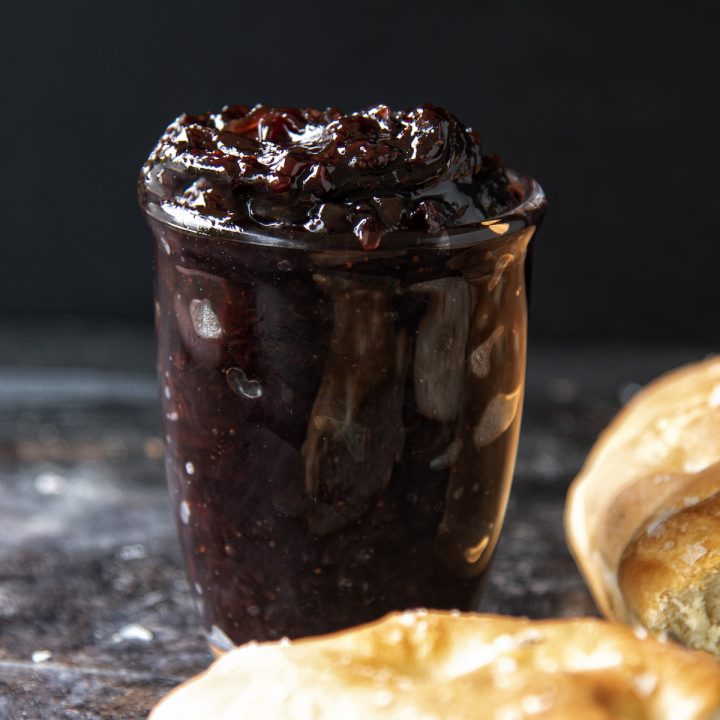 Strawberry Balsamic Onion Jam
Ingredients
2 large sweet onions (such as Walla Walla or Maui)
3 cups fresh strawberries, hulled and cut into quarters
1/2 cup balsamic vinegar
1 cup brown sugar
1/2 cup apple juice
1 TBSP oil
Instructions
In a large sauté pan over medium heat add 1 TBSP oil and onions and cook until tender and become translucent in color.
Add the remaining ingredients and reduce to a low simmer.
Let the ingredients cook down, stirring about every 10 minutes, until they for a syrup or jam like consistency, this will take about an hour or so.