This Basil Sea Salt Focaccia Bread is a relatively quick yeast bread filled with fresh basil and topped with sea salt. Great to have with dinner.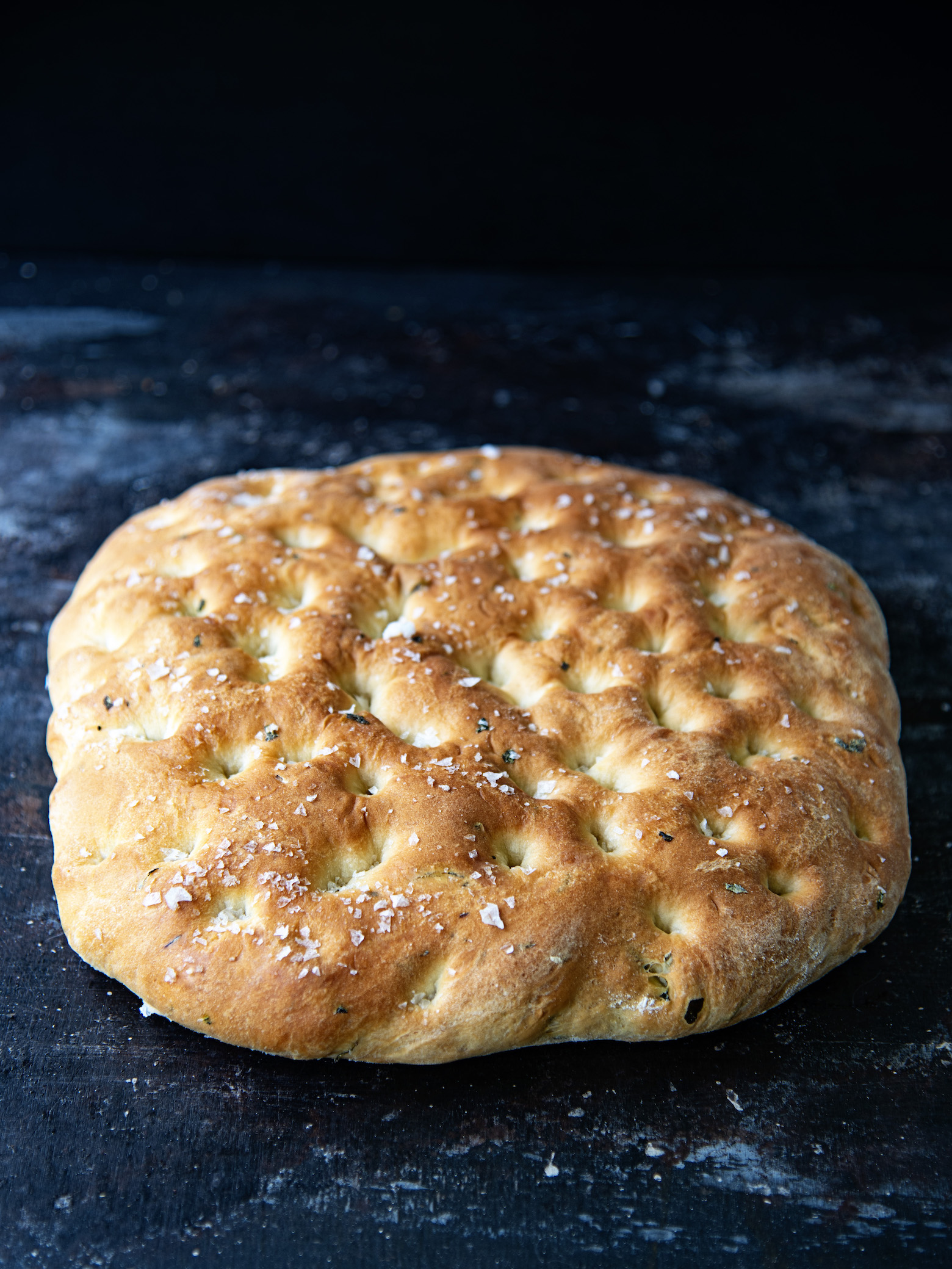 So I make two types of focaccia bread.
The kind that takes close to 24 hours and has nice big air pockets in it and the super fast puffy kind.
This recipe is for the super fast puffy kind.
We make it often when I realize we don't have any bread in the house to go with dinner.
Now when I say it's super fast…that is all relative in the world of bread.
What I mean by that is if you start it before you start dinner you can probably have dinner and bread together. 🙂
Start to finish it takes about 2 hours.
Which for bread is not that long.
Especially if you are one of the many people who hopped on the sourdough starter bandwagon (a good wagon to hop onto).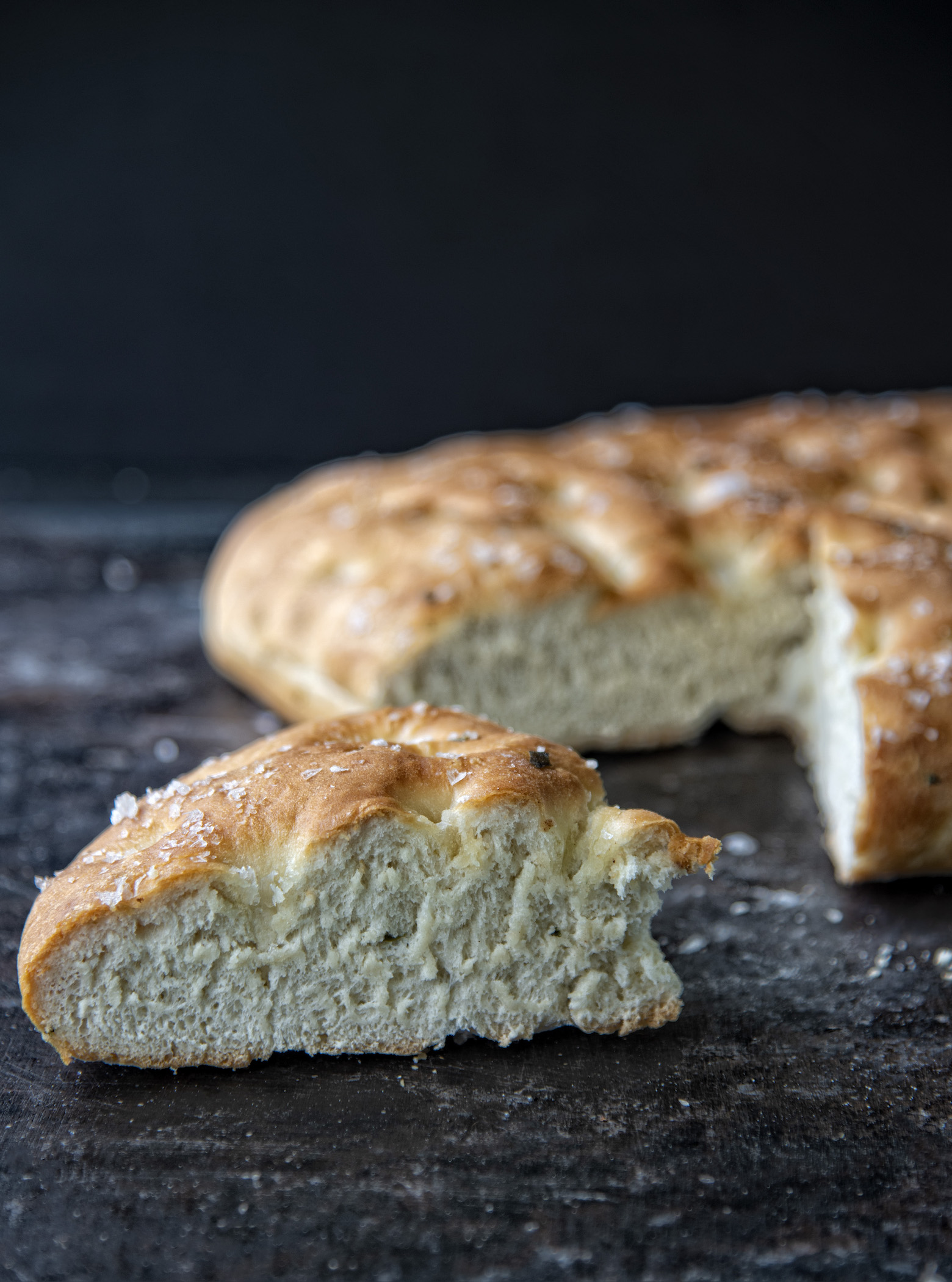 Because my happy little herb garden is coming along I've been throwing herbs into everything.
I used basil for my Sweet Corn Parmesan Oven Risotto but still had a ton of basil.
So this round of focaccia is a Basil Sea Salt Focaccia Bread.
I only used 1/3 cup of basil in this partially because I didn't want to use up all my basil.
And partially because I didn't want what I paired this with to be overrun with basil flavor.
Feel free to use more basil if you would like.
You should be able to find yeast now at the market.
I have seen it every time I go now so that is a good thing.
Be sure to order my cookbook.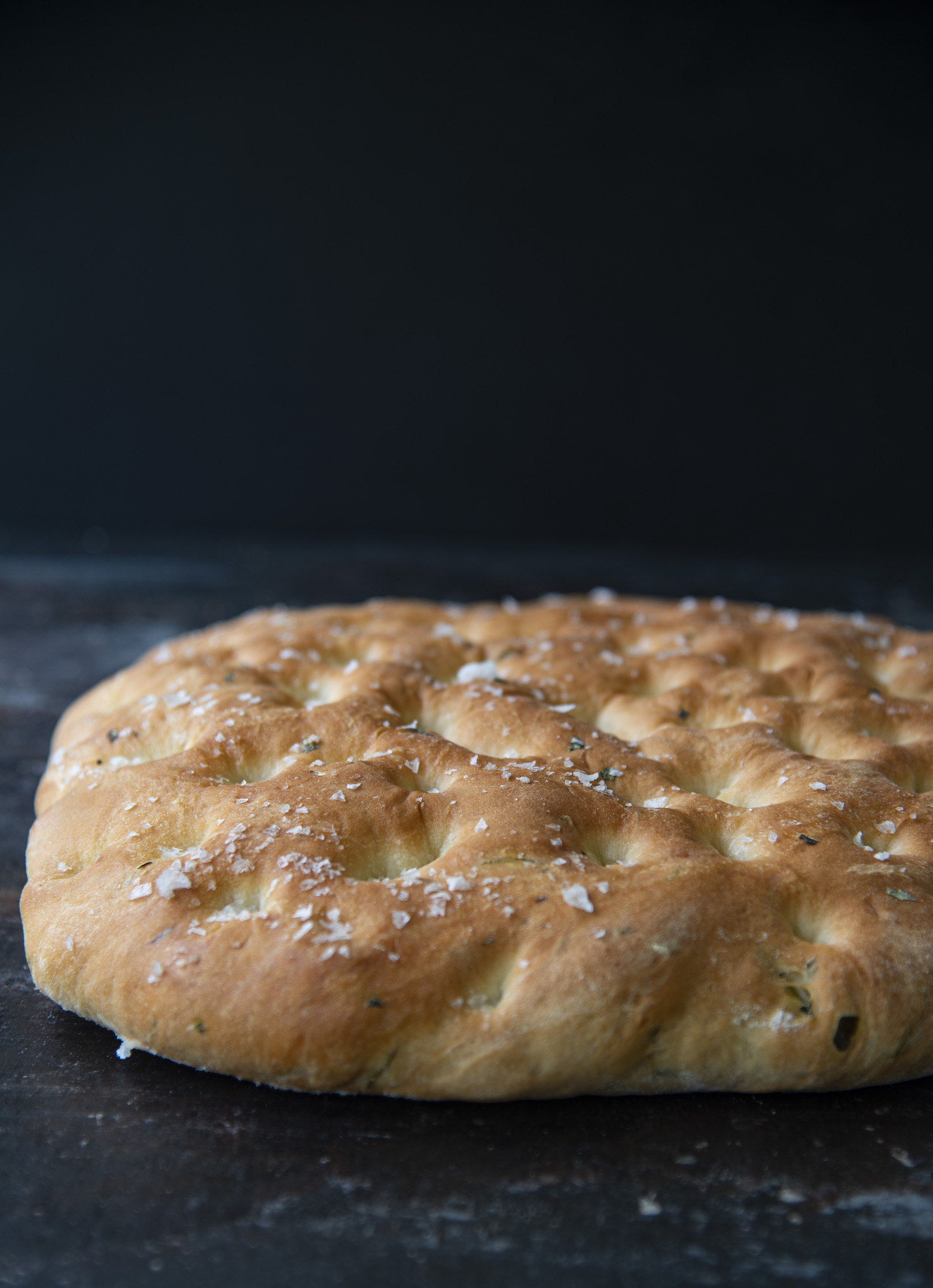 Want More Bread Recipes?
Orange Blossom Chocolate Challah Bread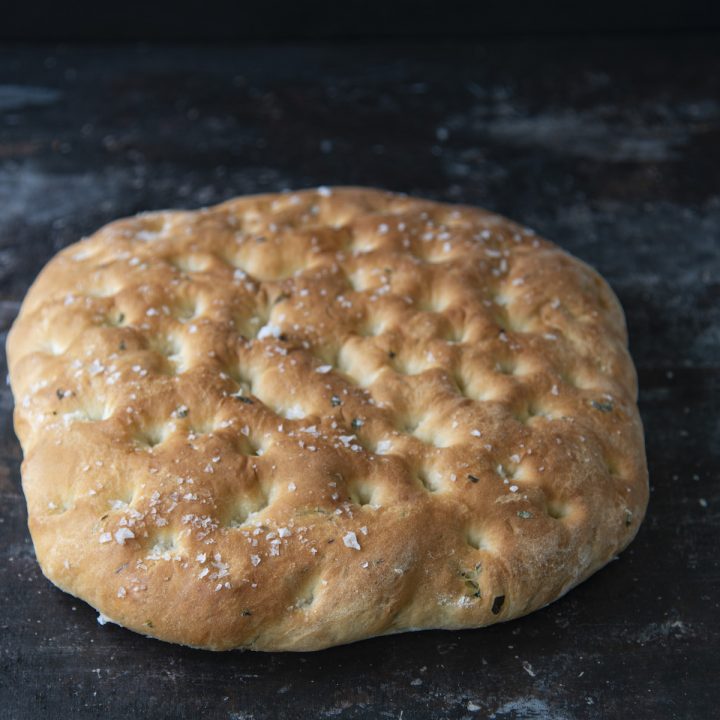 Basil Sea Salt Focaccia Bread
Ingredients
1 1/3 cup warm water (100-105F)
2 tsp honey
1 (0.25 ounce) package active-dry yeast (I used Red Star Yeast)
3 1/4 cups bread flour
1/4 cup extra virgin olive oil, plus more for drizzling
1/3 cup finely chopped basil
Instructions
Add warm water and sugar to the bowl of a stand mixer with the dough attachment, and stir to combine. Sprinkle the yeast on top of the water. Give the yeast a quick whisk and let sit for 10 minutes until foamy.
With mixer to low speed, and add gradually 2 cups of flour. Let sit for 15 minutes to let the flour hydrate.
Add the remaining flour, oil, sea salt, and basil to the mixer and mix until combined.
Increase speed to medium-low, and continue mixing the dough for 5 minutes. If the dough is too sticky and isn't pulling away from the sides of the bowl, add in an extra 1/4 cup flour while it is mixing.
Remove dough from the mixing bowl and shape it into a ball. Grease the mixing bowl (or a separate bowl) with olive oil or baking spray, then place the dough ball back in the bowl and cover it with a damp towel. Let the dough rise for 45-60 minutes, or until it has nearly doubled in size.
Turn the dough onto a floured surface, and roll it out into a large circle or rectangle until that the dough is about 1/2-inch thick*. Cover the dough again with the damp towel, and let the dough continue to rise for another 20 minutes.
Preheat oven to 400°F.
Transfer the dough to a large parchment-covered baking sheet Use your fingers to poke deep dents all over the surface of the dough.
Drizzle a tablespoon or two of olive oil evenly all over the top of the dough, and sprinkle evenly with sea salt.
Bake for 20-22 minutes, or until the dough is slightly golden and cooked through.
Remove from the oven, and drizzle with a little more olive oil if desired. Slice, and serve warm.