Sweet Tea Onion Jam: A savory sweet jam made of sweet onions, garlic, unsweetened ice tea, brown sugar, and apple cider vinegar. Great with just about anything.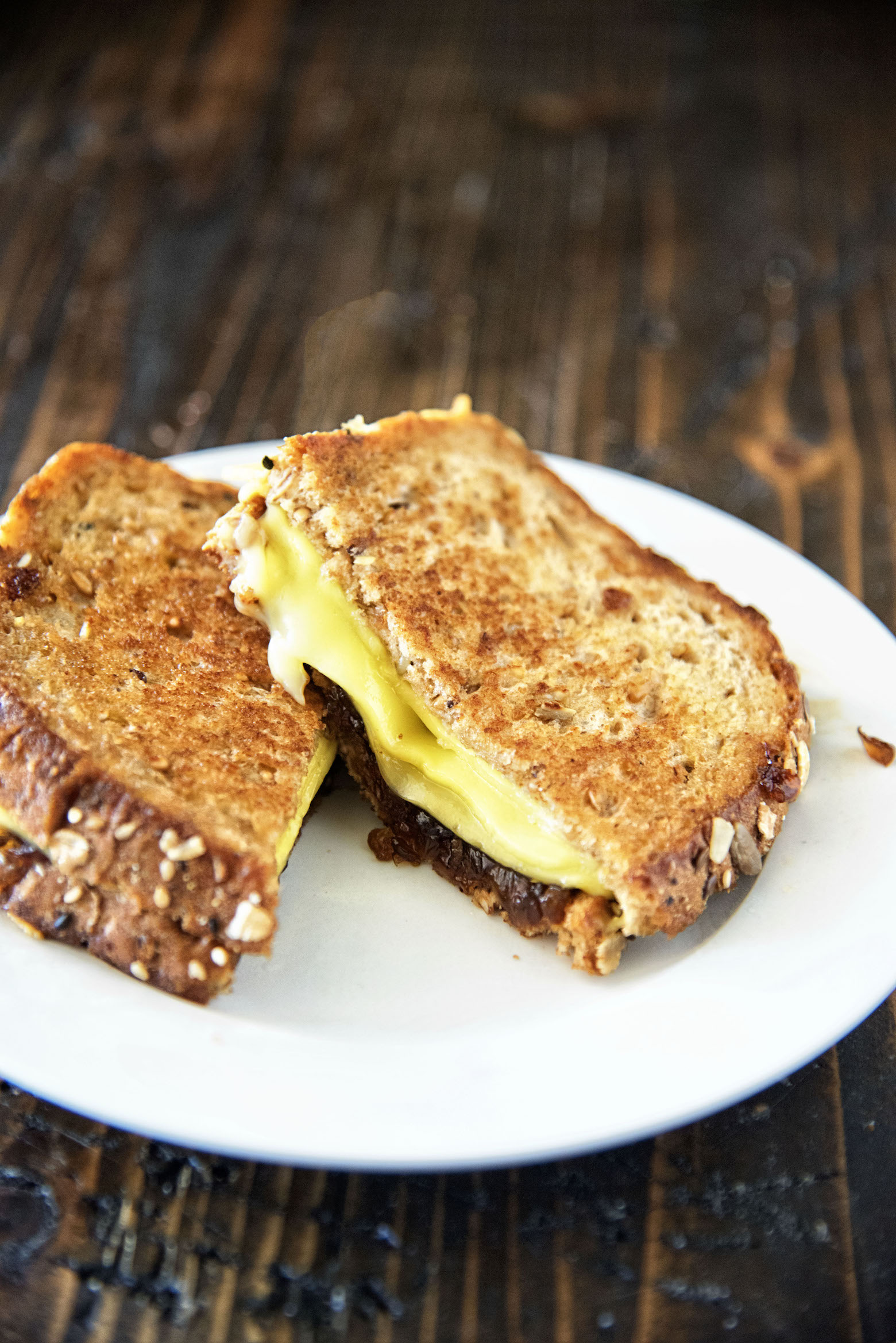 So in going mostly plant based (I still do bake with eggs and dairy) I did have to give up bacon.
While I try to not think about what I'm giving up and more about what I am getting I do miss certain things.
Bacon jam was one of those things.
I used to make it weekly and we would have it to add to just about anything we were eating.
However, that is no longer happening and I had to figure out a new jam to have on hand.
A few years ago we went to a restaurant in Nashville called The Farm House. Still to this day one of my favorite meals.
The chef had made Sweet Tea Onion Jam.
Having made a variety of onion jams I was interested in trying this one.
It was so good and the chef was nice enough to come out and talk to me about it and tell me how to make it.
Except I didn't go and make it sadly.
Until a couple weeks ago that is.
This has become my replacement for bacon jam.
I use it on a lot of things but mainly grilled cheese.
Cheese when plant based can be interesting.
Most of the time it does not melt and does not really taste like cheese.
My saving grace came from a company called Field Roast.
It's called Chao Creamy Original Slices (no not an ad).
Many happy dances were done when I discovered this cheese.
Melts like cheese and tastes like cheese!
And it's perfect for grilled cheese.
If you are looking for a great new condiment give this a go!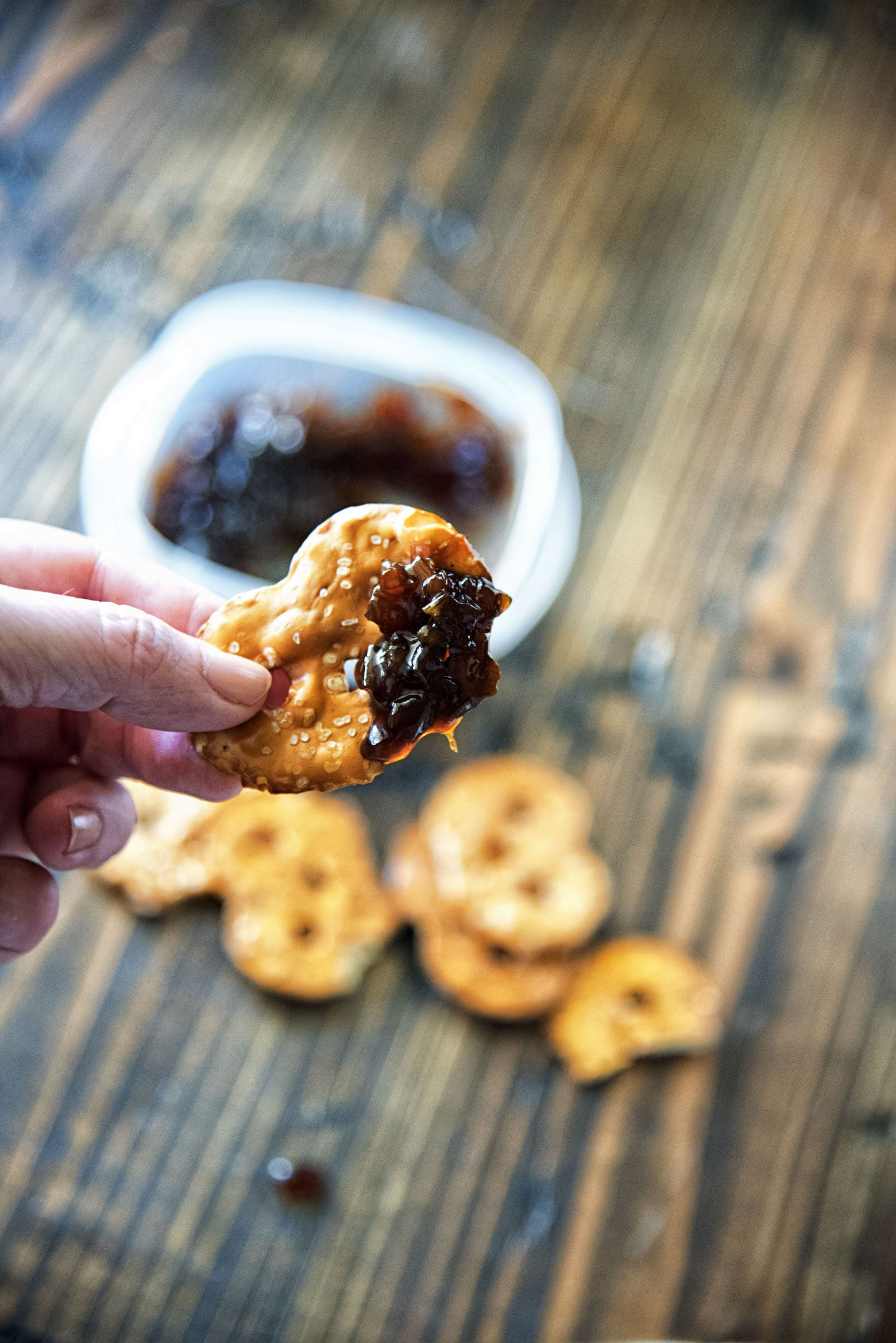 Sweet Tea Onion Jam
2 large sweet onions (such as Walla Walla or Maui)
4 TBSP minced garlic
1/2 cup apple cider vinegar
1 cup brown sugar
1/2 cup Unsweetened Iced Tea (liquid)
1 TBSP oil
Instructions:
In a large sauté pan over medium heat add 1 TBSP oil and onions and cook until tender and become translucent in color.
Add the remaining ingredients and reduce to a low simmer.
Let the ingredients cook down until they for a syrup or jam like consistency, this will take about an hour or so.