This Kraft Dinner Cheese Chowder is a mash up of two of my favorites; a potato cheese soup and Kraft Macaroni and Cheese.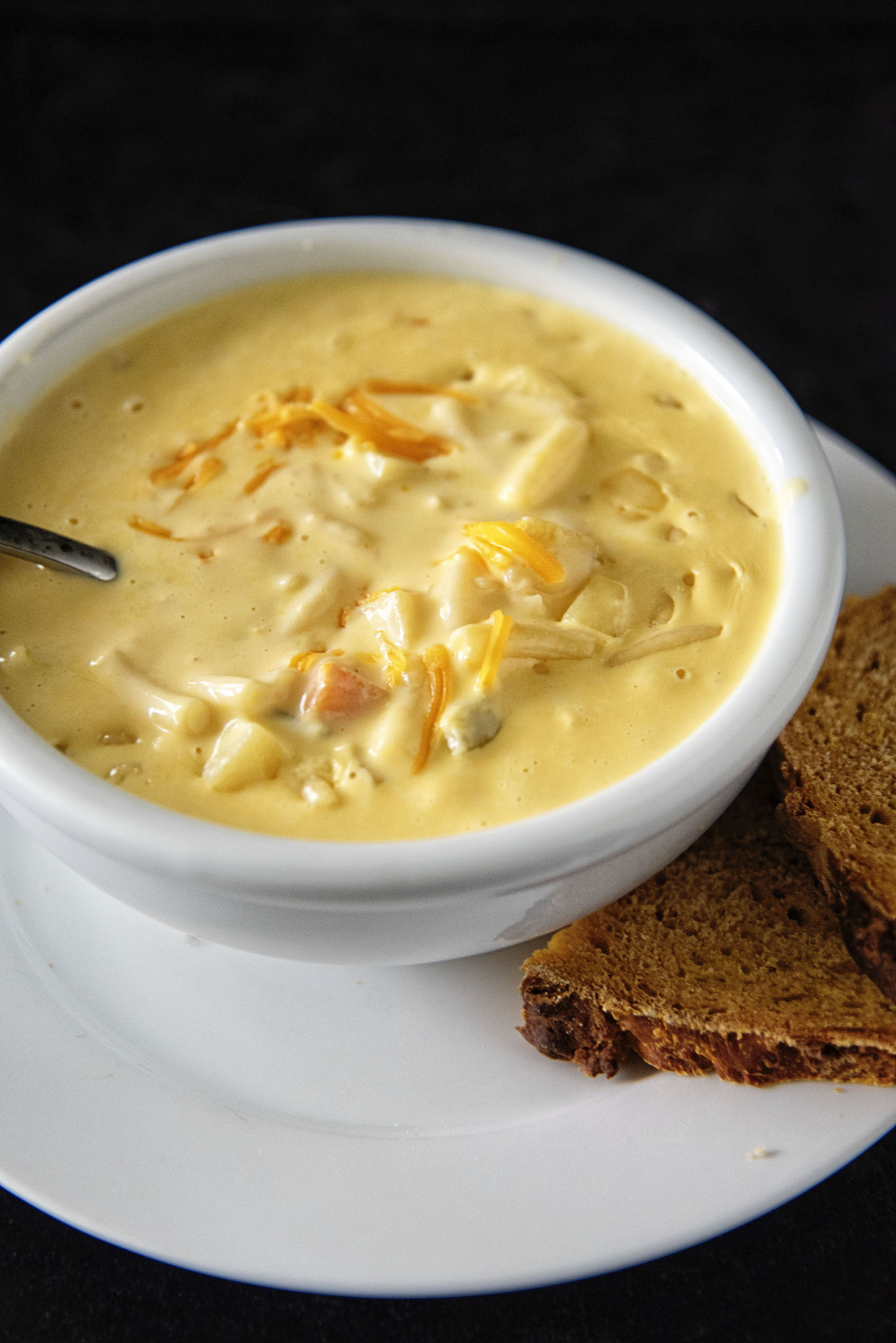 So I wasn't going to post this recipe.
But I posted it on Instagram showing what I was eating that night and people asked for the recipe.
Yes, that really is Kraft Dinner in there.
FYI- Kraft Dinner is Kraft Macaroni and Cheese here in the states.
But in Canada it's called Kraft Dinner and I buy mine from Canada.
Because it is different.
It is better.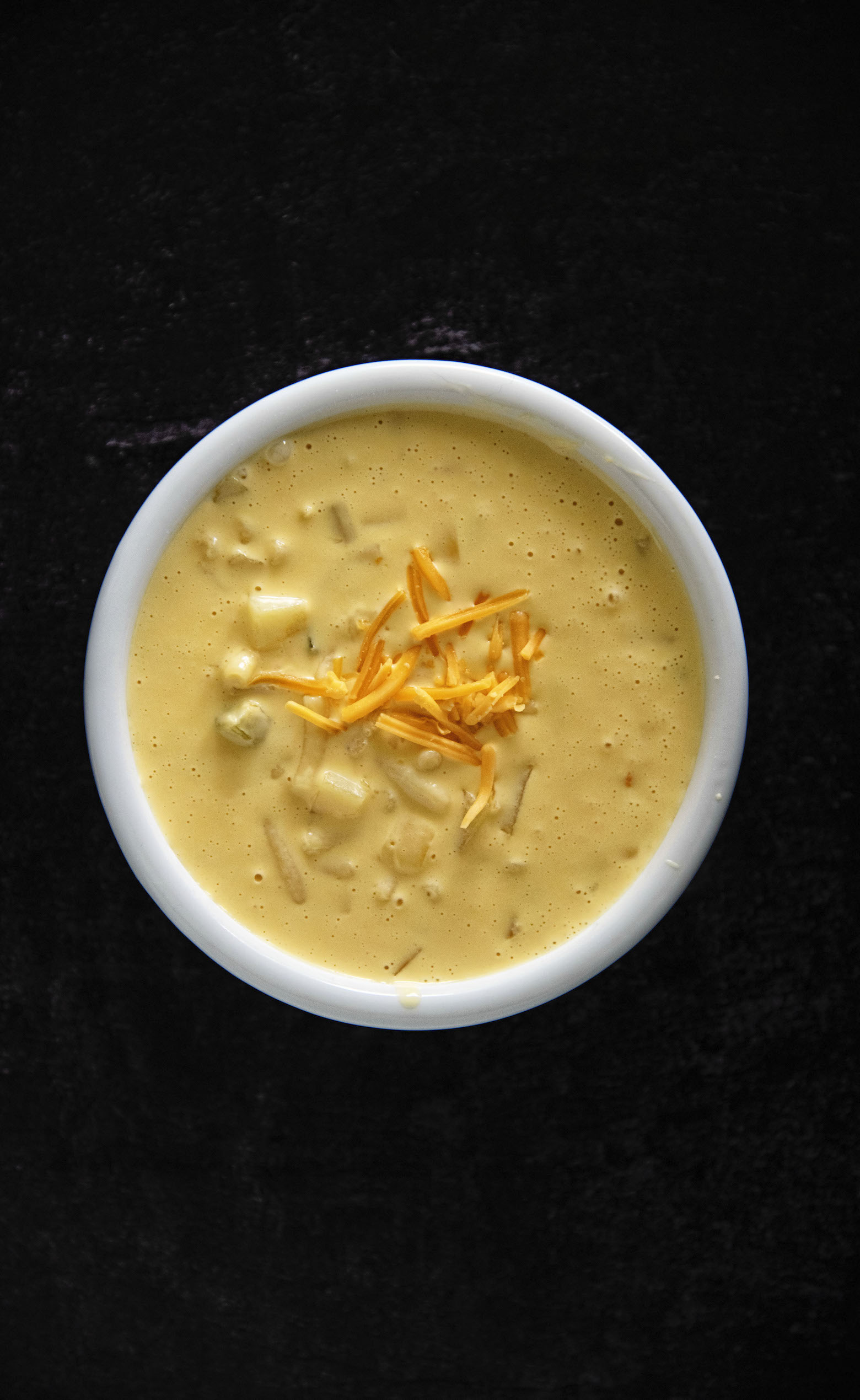 This soup came about because I was indecisive.
I make bread all the time. All. The. Time.
Much of it does not get on the blog.
Why?
Because I'm usually just perfecting it.
I have made a similar loaf three times this week just trying to tweak it to how I want it exactly.
Since I have so much bread I tend to make soup to go with it.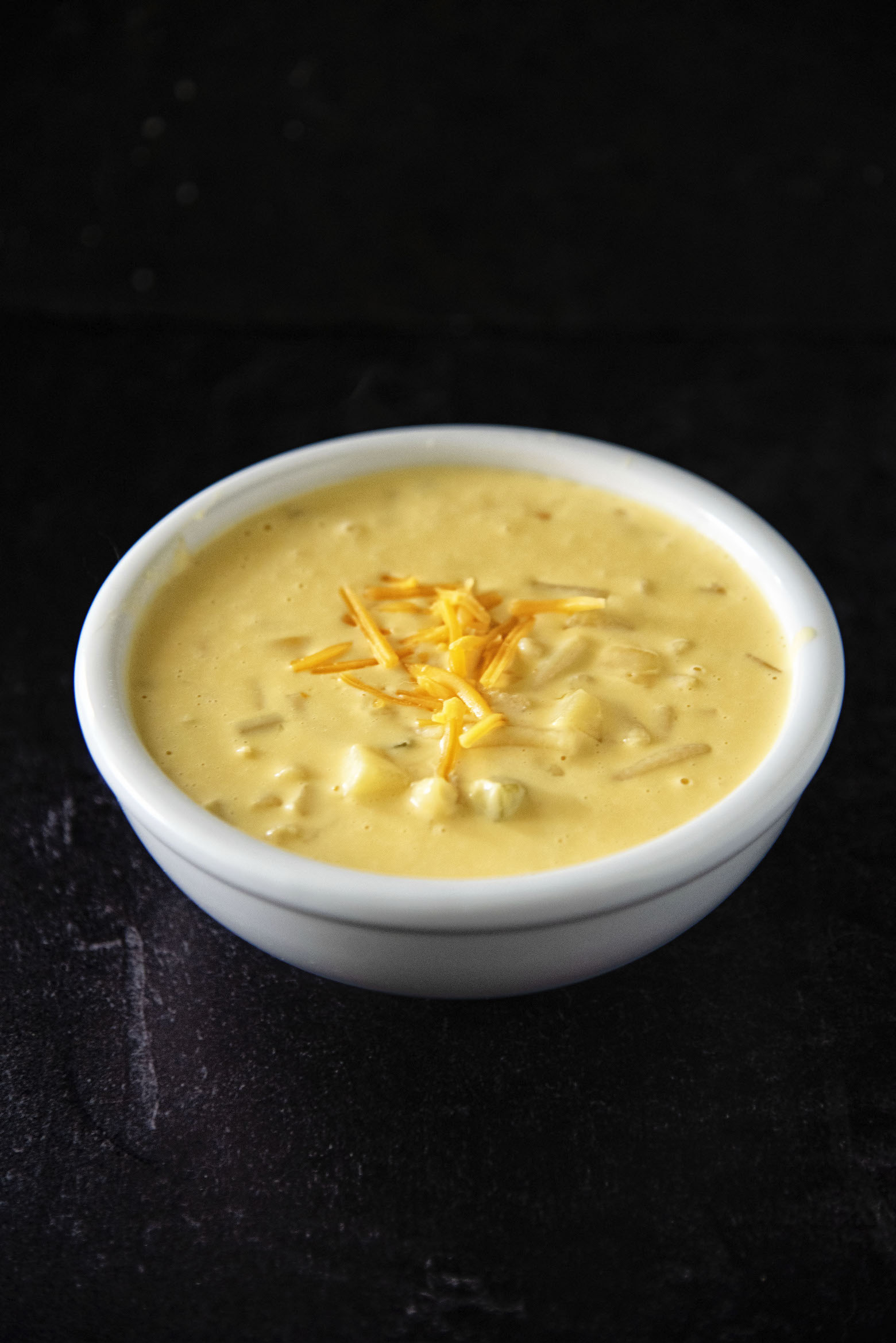 I had planned on making just a potato and cheese soup.
However when I make cheese soup I often add a powdered cheese to the mix.
I usually use White Cheddar Powder in my soup because it blends in well and gives a nice sharp taste.
Except when I went to use it I realized I was out of it.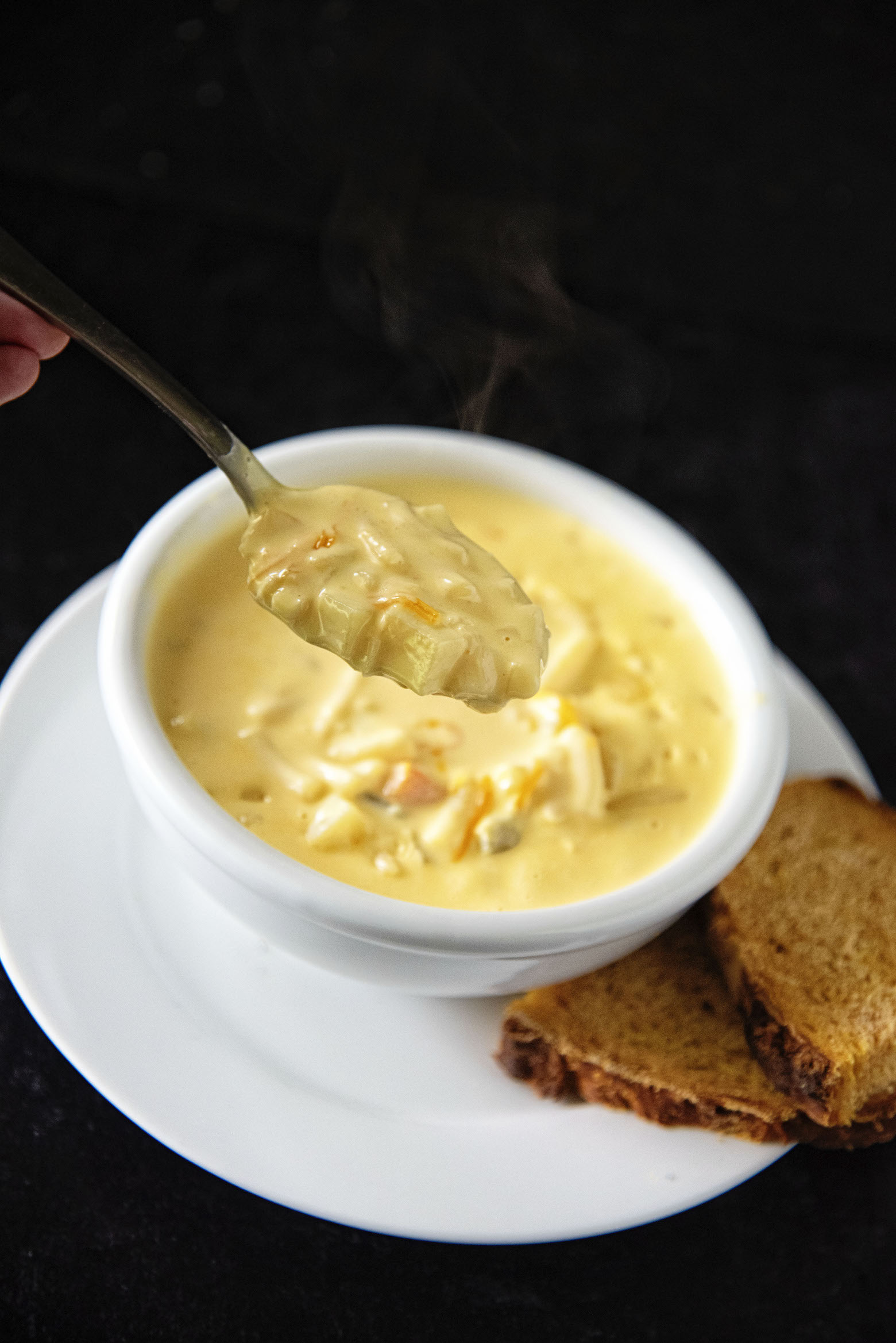 I thought for a second and realized I could use the cheese packet from the Kraft Dinner box.
Then I felt guilty about just throwing out the pasta.
So I added the noodles to the soup.
Though ironically I used two boxes to get the cheese packet but only used the noodles from one.
And just like that Kraft Dinner Cheese Chowder was born.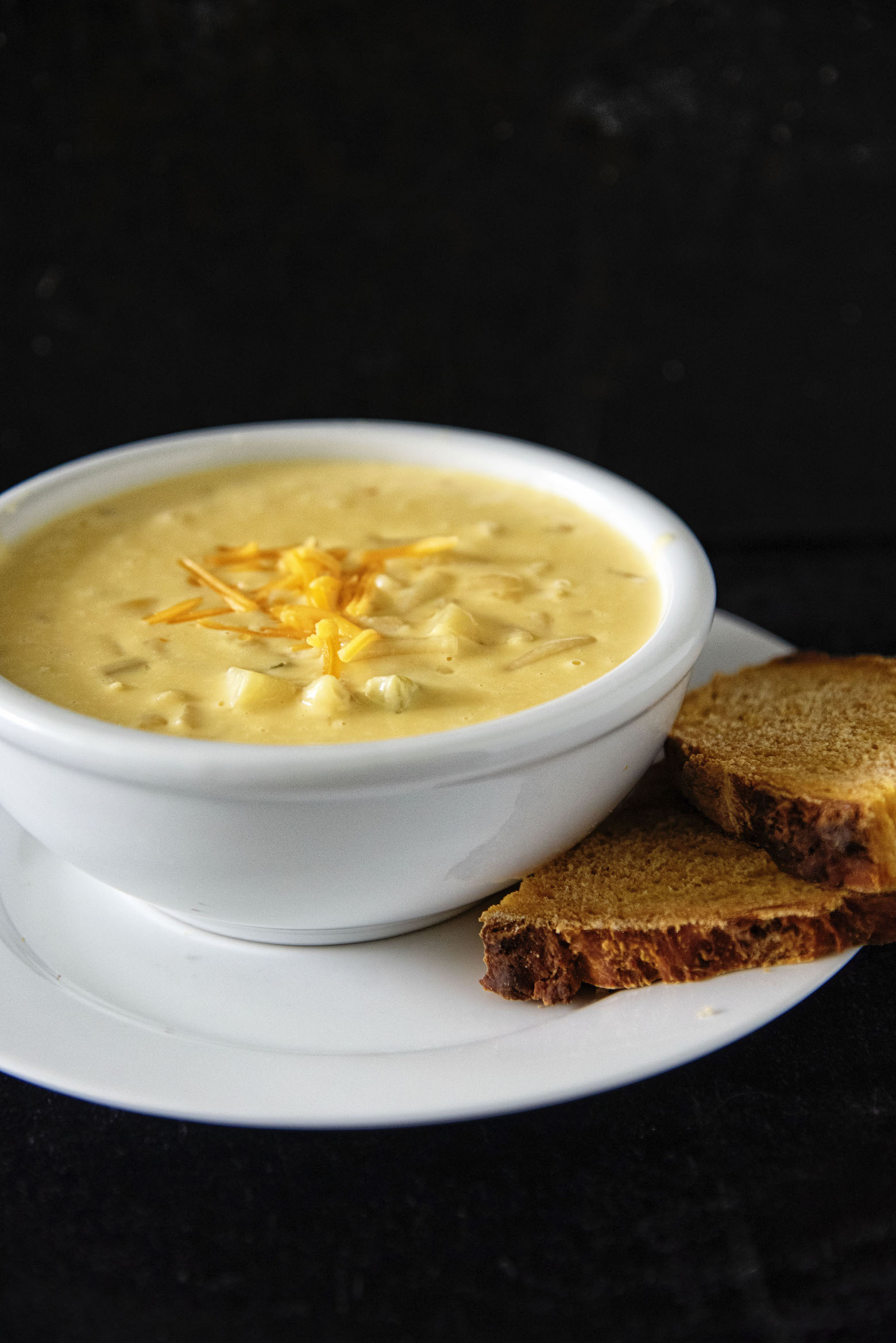 Some will ask if you can just use homemade mac and cheese.
Technically you can always do whatever you want. 🙂
But this soup was made for Kraft Dinner.
And while I love Macaroni and Cheese pretty much every way it comes, I still do love me some Kraft Dinner.
So does my husband.
I'd say maybe it's nostalgia but I like the taste.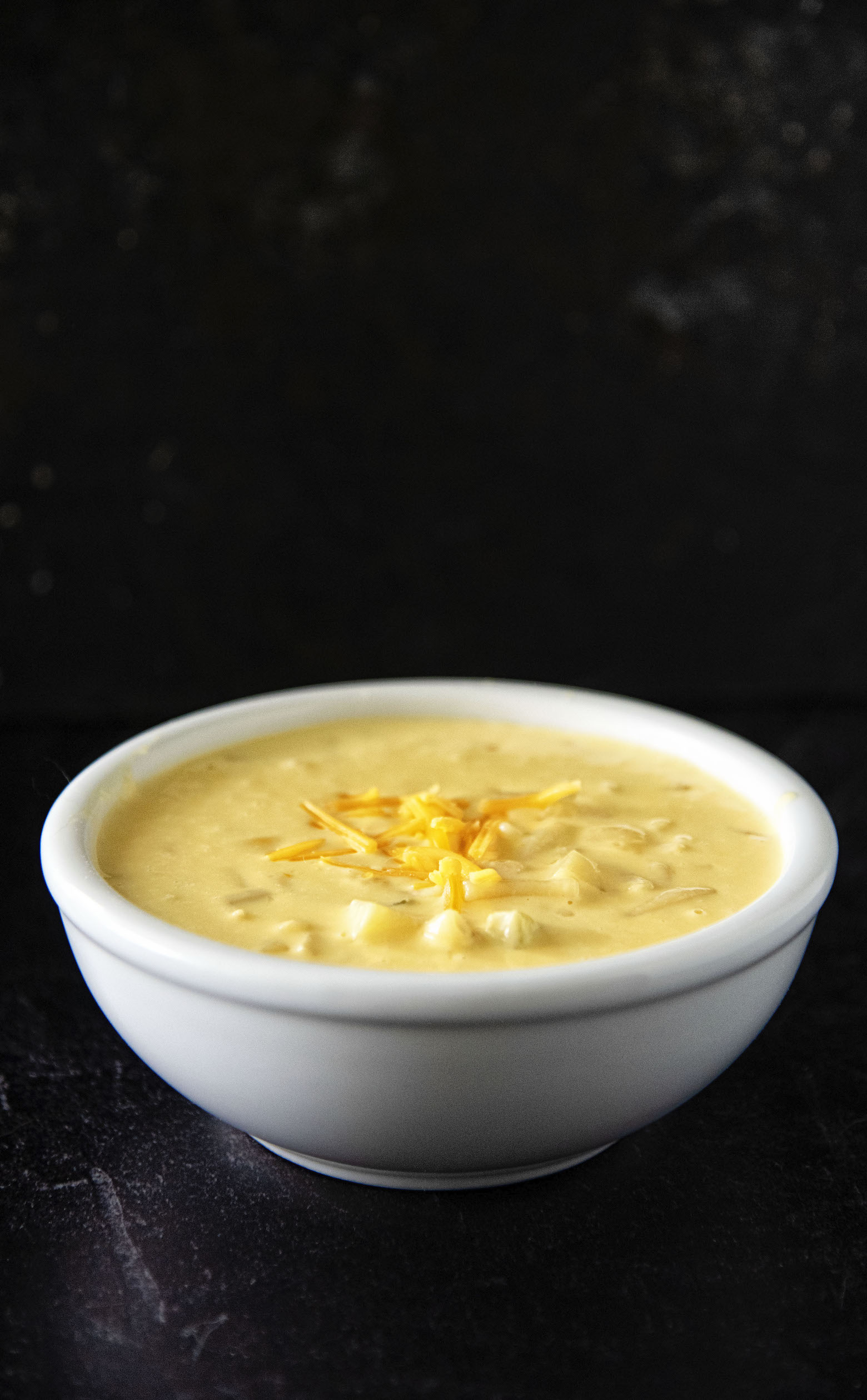 This soup comes together rather quickly.
Just getting the potatoes and pasta cooked is the most time consuming.
Other than that you can have this soup start to finish in about 30 minutes.
If you are a Kraft Dinner fan I think you will love this soup.
And if you are a Kraft Macaroni and Cheese fan you will also like this soup. 😀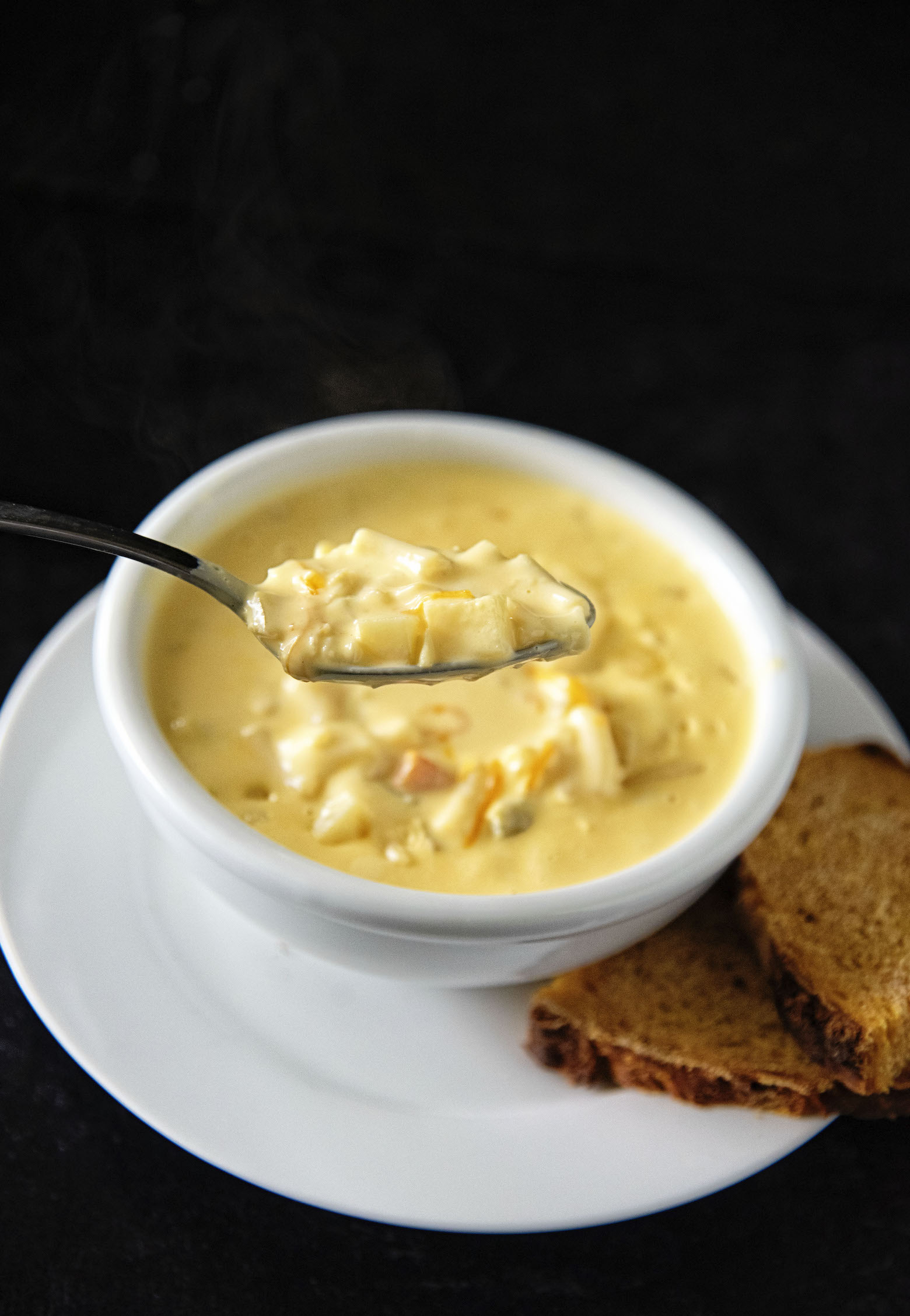 Want More Soup Recipes?
Dill Pickle Cheddar Cheese Soup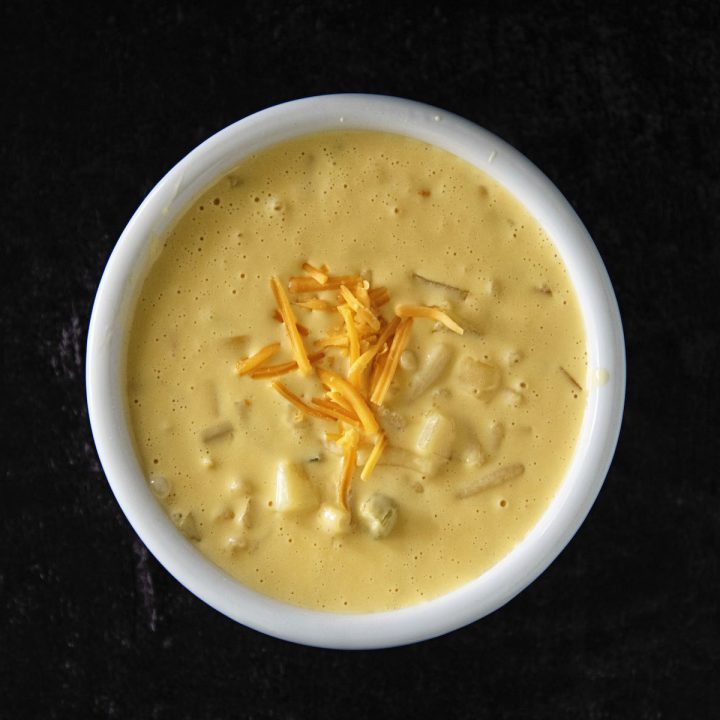 Kraft Dinner Cheese Chowder
Ingredients
1 large sweet onion (such as Walla Walla), small dice
2 large carrots, peeled and diced
2 large celery stalks, small dice
2 tsp. olive oil
3 TBSP flour
6 cups vegetable stock (or chicken)
2 TBSP garlic, minced
5 medium yellow potatoes, diced
1 cups heavy cream
1 cup whole milk
4 TBSP unsalted butter
1 cup cheddar cheese, shredded
¾ cup grated Parmesan cheese
Salt and pepper to taste
2 boxes Kraft Dinner (Kraft Macaroni and Cheese), you will need both cheese packets but only one box of noodles
Instructions
In a large stockpot turn heat to medium, add the olive oil, onions, carrots, and celery.
Cook until the onions are translucent.
Add the potatoes to the pot and cook for another 2 minutes.
Add the garlic and cook for another minute.
Stir in the flour and cook for 3 minutes.
Add the stock and bring to a boil.
Once at a boil reduce to a simmer and continue to simmer uncovered for 10 minutes.
Add the noodles from one box of Kraft Dinner.
Cook uncovered for another 10 minutes until pasta and potatoes are fork tender.
Add the heavy cream, milk, butter, both cheese packets from the Kraft dinner, and cheeses.
Cook for 5 more minutes, until the cheese is melted.
Season, to taste, with salt and pepper.