These Strawberry Malted Milk Jelly Shots are the grown up version of one of my husband's childhood treats, Strawberry Nesquik.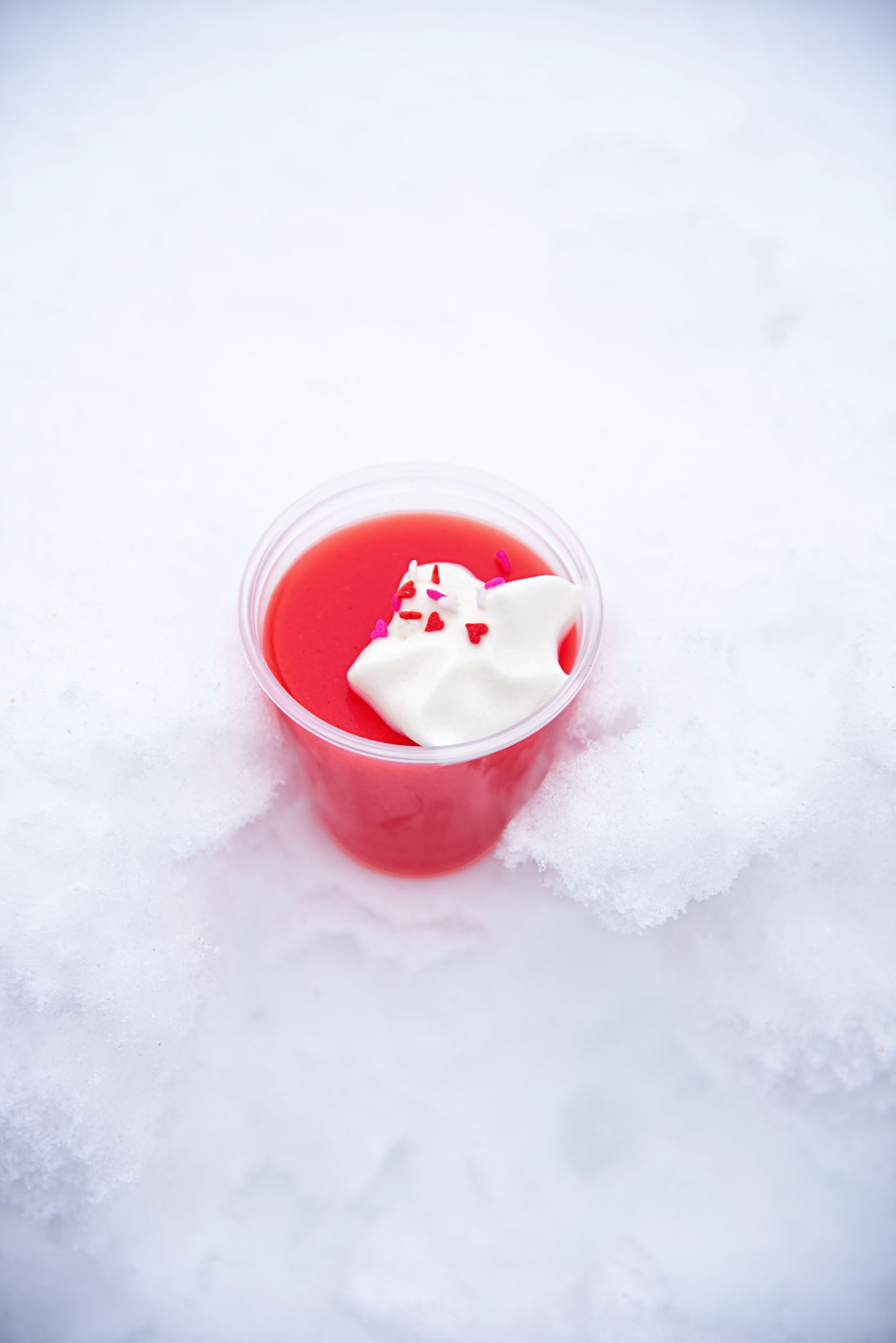 So it's no secret that my husband's favorite flavor is Strawberry Milk…or Strawberry Malted Milk to be exact.
Think Strawberry Nesquik.
Almost every birthday I make him something with strawberry milk.
With Valentine's Day just a few days away I wanted to make a Tipsy Tuesday drink for him.
Strawberry Malted Milk Jell-O Shots to be exact.
Several people pointed out that it had been awhile since I did a Jell-O shot so a Jell-O shot it is.
I bought the Adult Strawberry Milk Liqueur awhile ago and didn't know what to use it for.
If you can't find it you can substitute Bailey's Strawberry and Cream which I can usually find in most stores.
But if you do use the substitute be sure to add 1 TBSP of malted milk so that you get the malted flavor.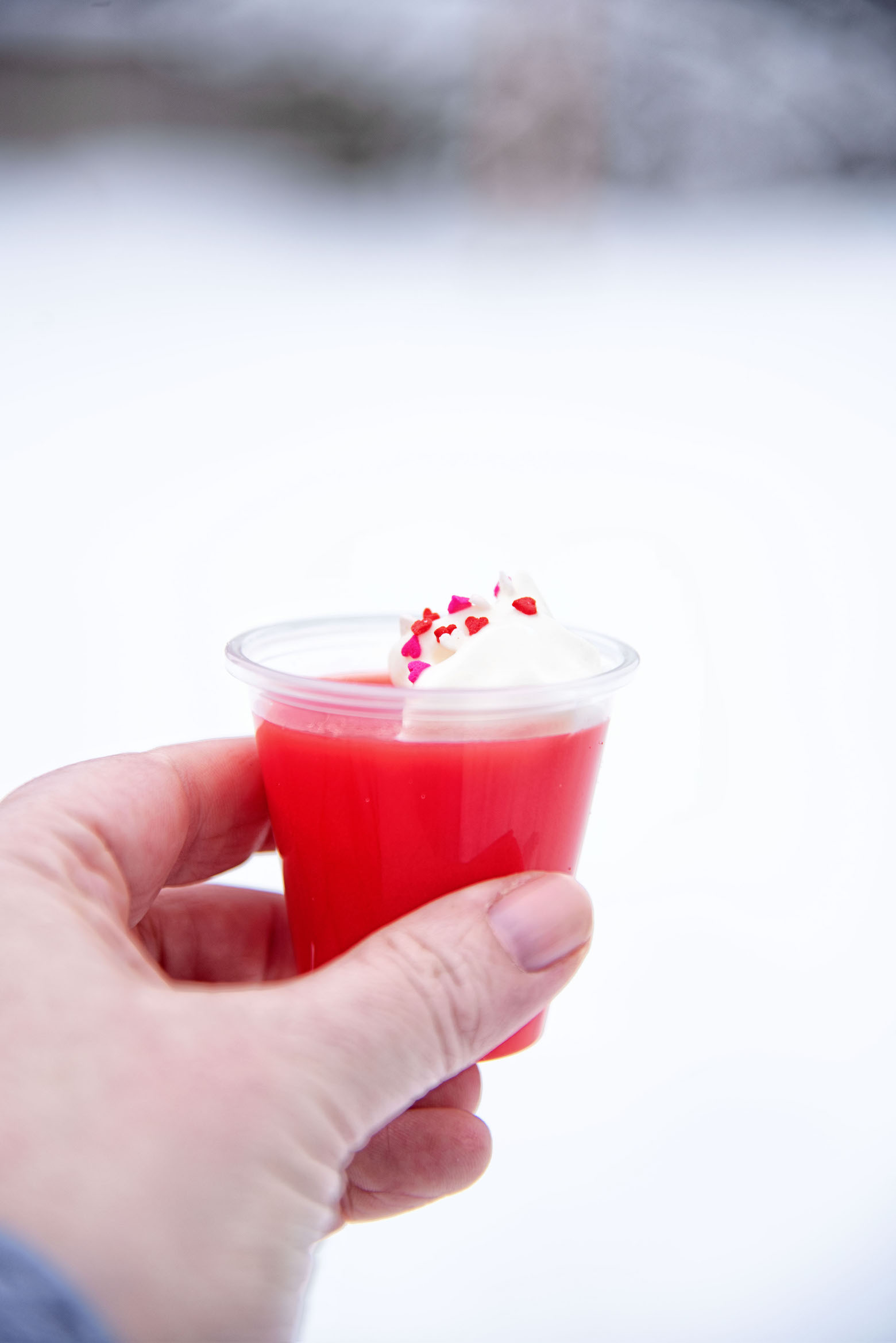 Notice most of the photos are in the snow.
If you watch the news you might have seen that Seattle is experiencing a Snowmageddon.
We have personally received over 2 ft in a week now.
Which if you didn't know is pretty much UNHEARD of around these parts.
A dusting of snow is considered a big thing.
So two feet is just amazing.
It also throws people for a loop.
Yesterday we were super slammed.
Rain is coming to make it miserable and slushy but it sure is pretty.
I will definitely miss it as will the pups.
Happy Tipsy (and in our case snowy) Tuesday!
P.S. It's a great day to buy my cookbook.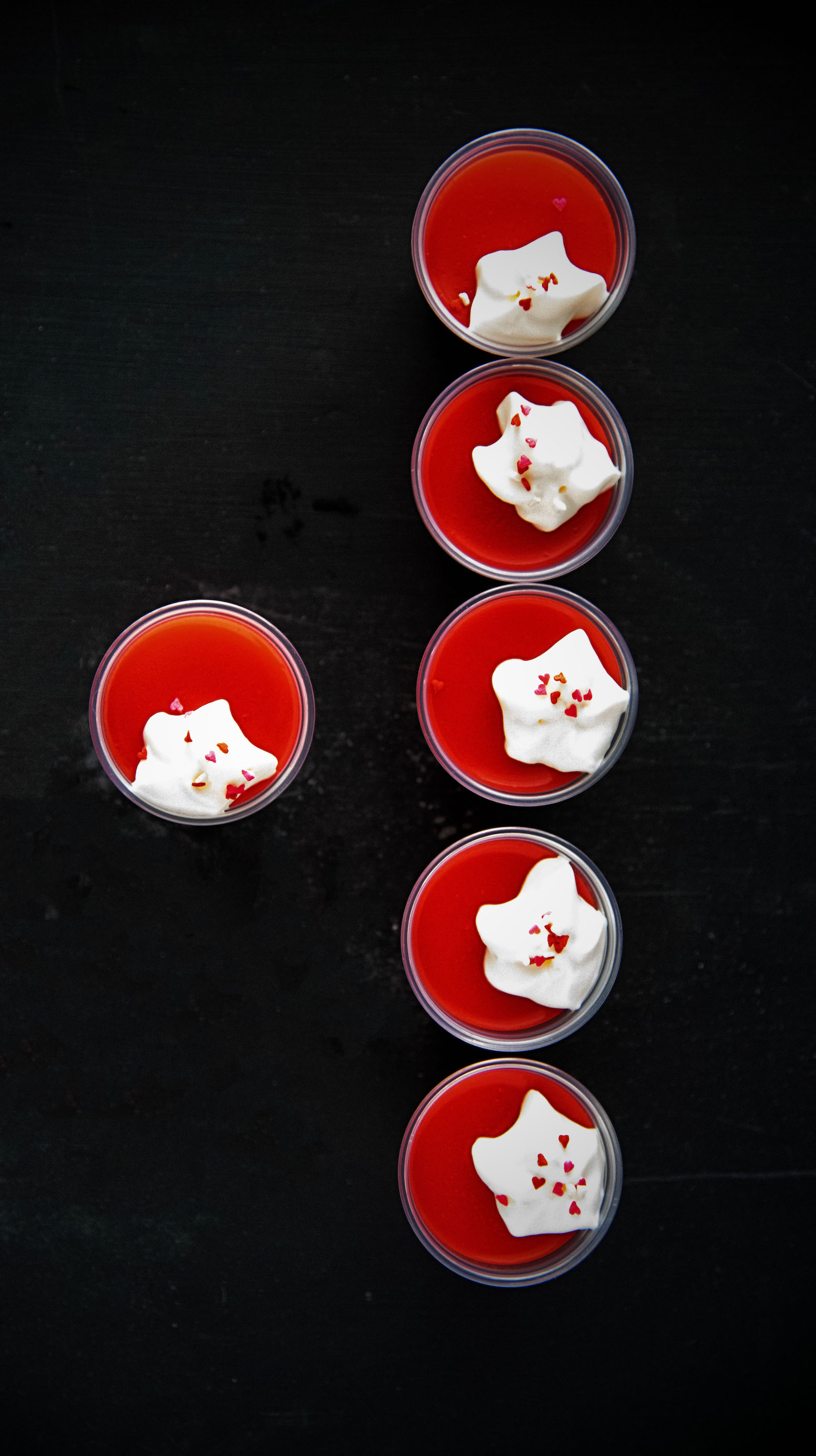 Want More Jelly Shot Recipes?
Peanut Butter Grape Jelly Jelly Shots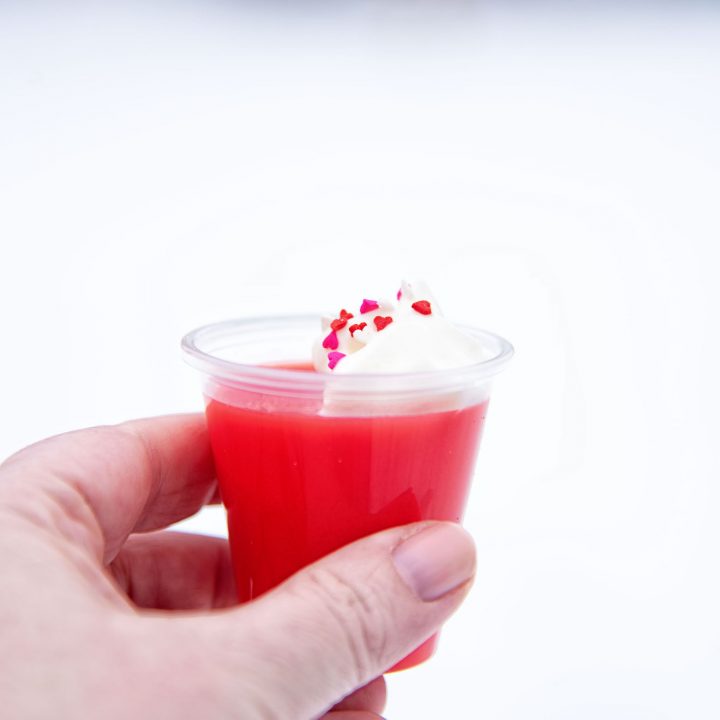 Strawberry Malted Milk Jelly Shots
Ingredients
3 cups water, divided
2 (3 oz) packages Strawberry gelatin
1/2 cup vodka
1/2 cup Adult Strawberry Milk Liqueur
Instructions
Bring 2 cups water to a boil.
Empty gelatin powder into a large mixing bowl and add the boiling water.
Continue stirring for two minutes or until the gelatin is completely dissolved.
Add in the instant pudding and mix until dissolved.
Add in the cup of cold water, vodka, and Adult Strawberry Milk Liqueur.
Stir until mixed and pour into 2oz. cups filled 1/2 to 3/4 of the way.
Top with whipped cream and sprinkles if desired.