Peachy Keen Jell-O Shots: Peach Jell-O, Peach Sparkling Water, Vodka, and Peach Cobbler Liqueur make up Jell-O shots that will make your day be peachy keen.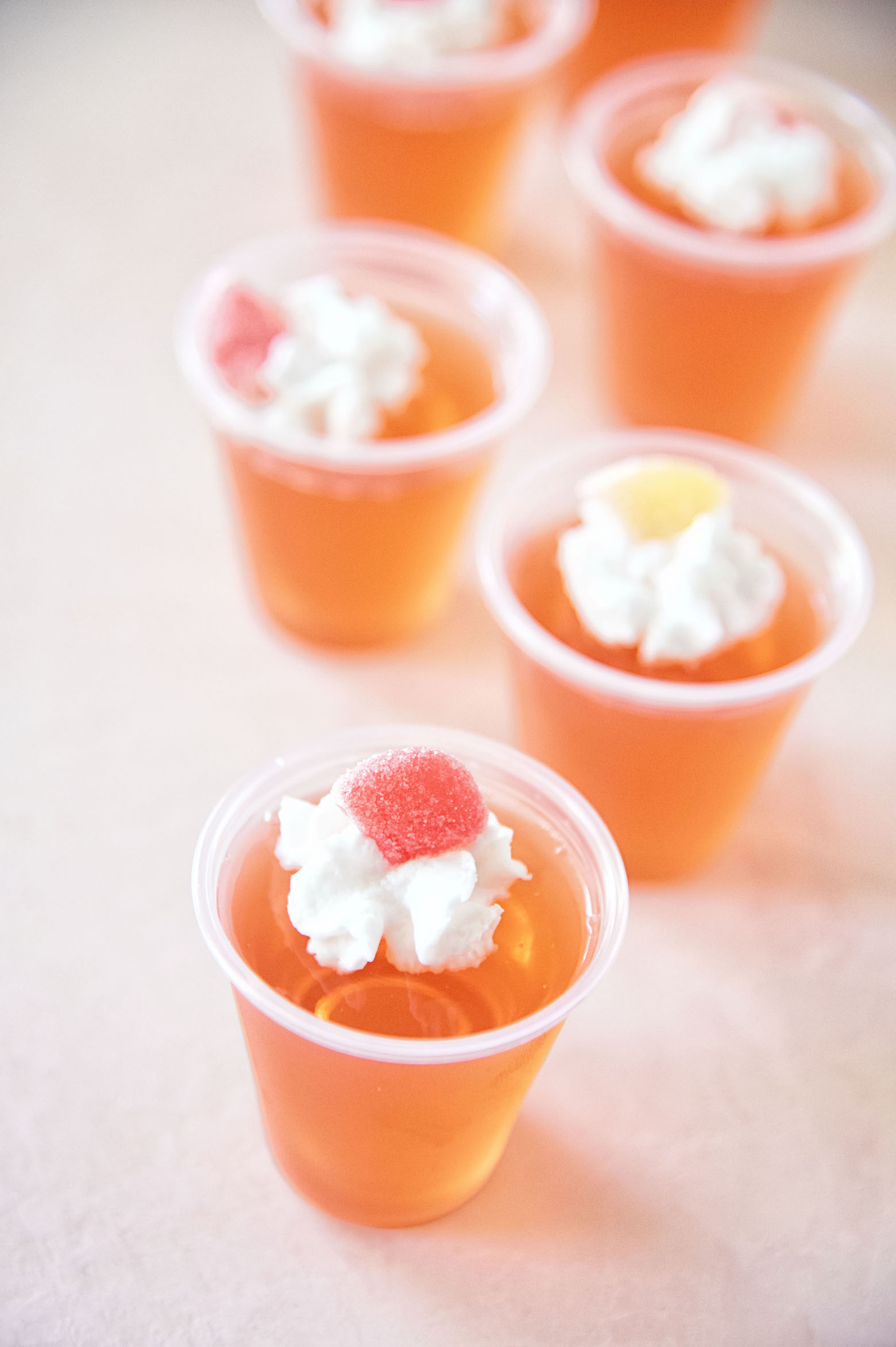 I've written about this story before on this blog but I really feel it deserves repeating.
A screwdriver was the first hard drink I ever had.
At age 16.
In Vegas.
With my parents.
At a show called Nudes On Ice.
I kid you not, you can't make this stuff up.
We had gone for a wedding and the bride and groom wanted us all to go to the show that was at the hotel as their wedding reception.
The show was Nudes On Ice.
The tickets came with two drinks.
I ordered a Sprite.
The woman said Screwdriver?
I said no, Sprite.
Screwdriver?
No, Sprite.
Finally my mom says yes, Screwdriver.
I looked at my mom and she said oh they are so watered down it's more orange juice than vodka you'll be fine.
In fact, I almost wish they were strong since I had to sit through a show of naked women skating on a stage where you were painfully aware that parts of them were very cold.
Yes, it was awkward sitting there with my parents while sequin crusted naked women did synchronized skating.
Thank goodness we will always have that family memory together.
Like I said, I had wished those drinks were indeed strong.
While the first drink I got was a screwdriver, the second one that came my mom suggested just to get peach schnapps with Sprite.
We can all blame my mom for me becoming a lush because that is when my love of peach infused booze came along. 🙂
I can assure you that after a few of these you will feel peachy keen.
Don't know where to buy Peach Jell-O? When in doubt go to Amazon. You can find Clearly Canadian at World Market. You can find Original New York Seltzer at a lot of grocery stores I usually see it at Albertson's.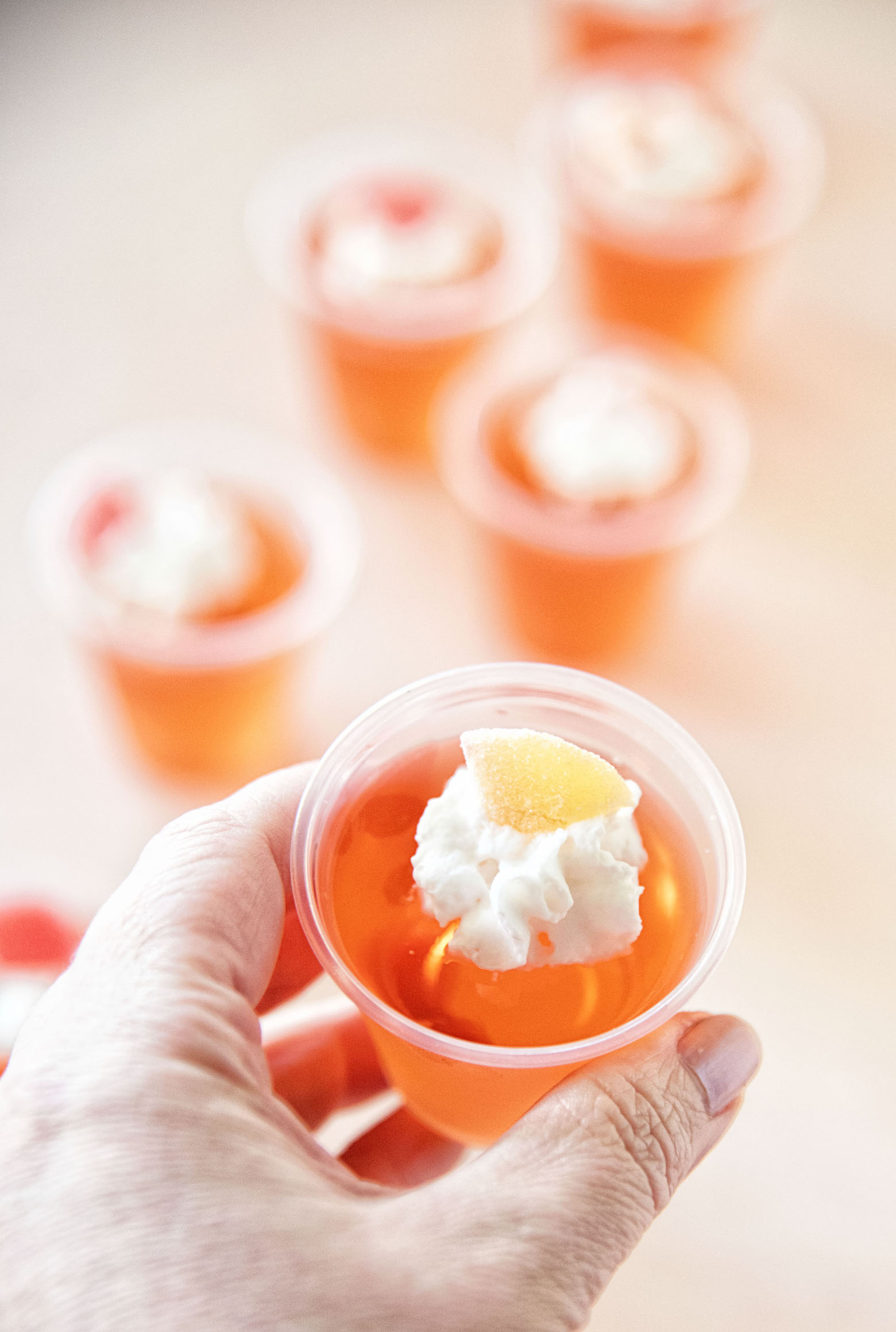 Peachy Keen Jell-O Shots
2 cups Peach Sparking Water (such as Clearly Canadian or Original New York Seltzer)
2 (3 oz) packages Peach Jell-O
1/2 cup cold water
1/2 cup Peach Cobbler Liqueur (or Peach Schnapps)
1 cup Vodka

Instructions:
Bring the peach sparkling water to a boil.
Empty jello powder into a large mixing bowl and add the boiling water.
Continue stirring for two minutes or until the jello is completely dissolved.
Add in the 1/2 cup of cold water, 1/2 cup of Peach Cobbler Liqueur, and 1 cup vodka.
Stir until mixed and pour into 2oz. cups filled 1/2 to 3/4 of the way.
Top with whipped cream  and a small piece of peach gummy candy if desired.