Raspberry Peach Bellini Jelly Shots: Celebratory jelly shot using raspberry gelatin, peach juice (nectar), Prosecco, and peach liqueur.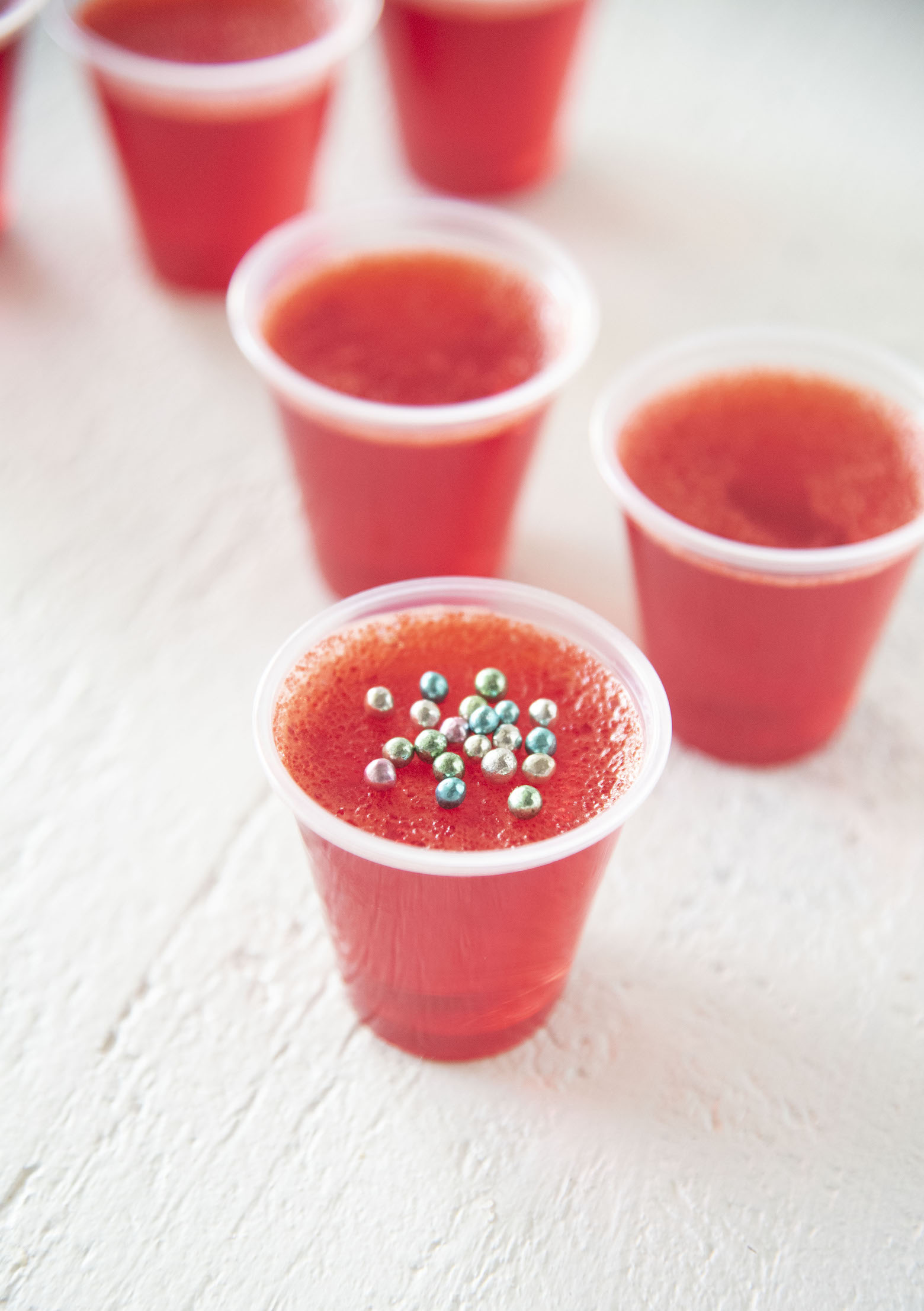 Hello 2019!
I look forward to all you have to offer.
Last year I had chose to work on obligations.
Or more like not doing things out of obligation.
The universe stepped up and helped with that by giving my husband a heart attack.
That helped put things very much in perspective as far as how and who we wanted to spend our time with.
And we found out who was really there for us…and it's not always who you think it will be.
2019 is the year of health for me.
Not probably how you think.
There is no change to my diet.
I mean we went vegetarian last year and that is staying the same.
But the deprivation of calories isn't happening and I'm not giving up bread. 🙂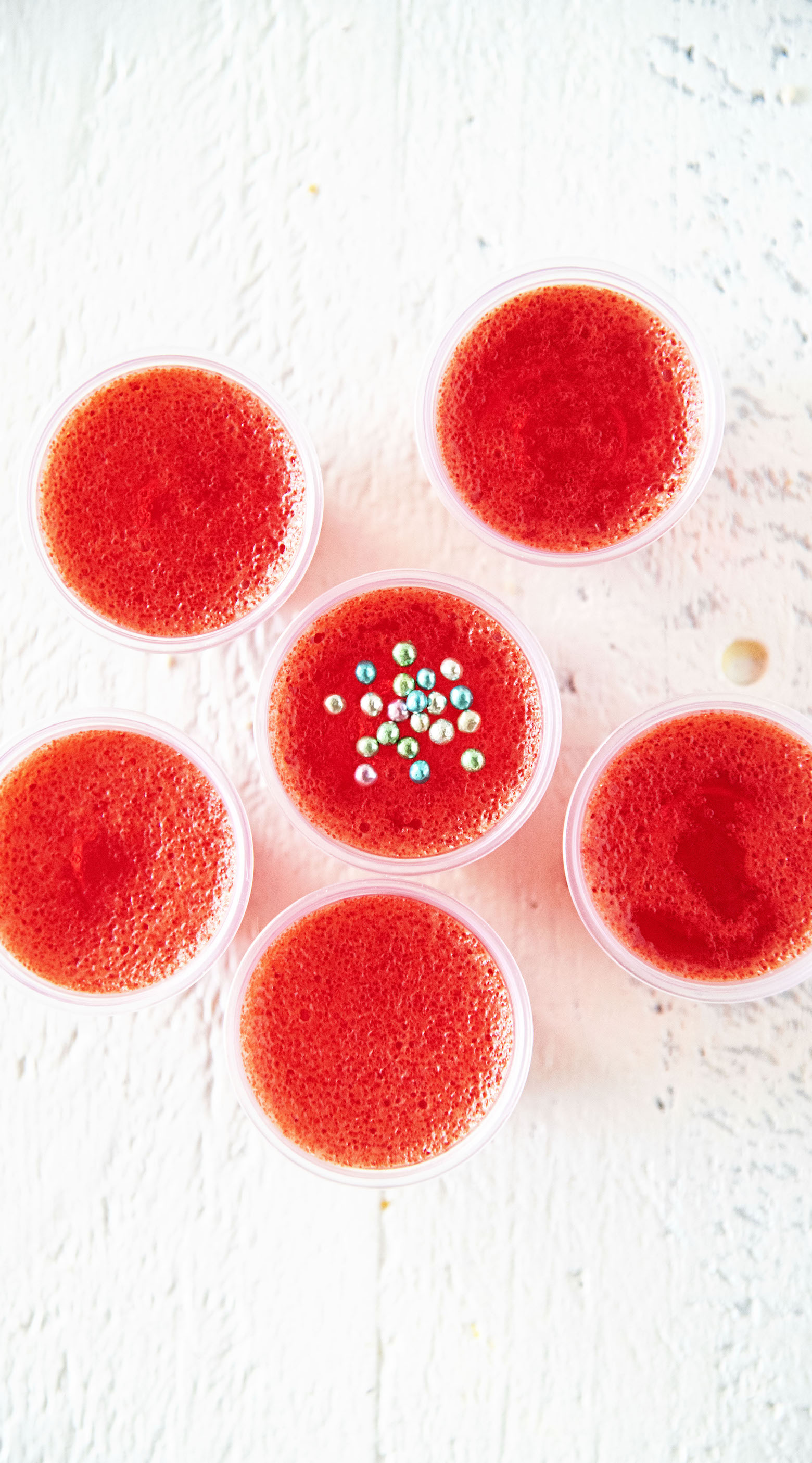 A year of continuing to go to the gym daily like the cardiologist wants my husband (and therefore me) to do.
And not to burn calories but to do it for your overall well being and to strengthen the heart.
There is the continuation of not doing things out of obligation…which is good for my mental health.
It's saying no to things you don't really want to do…for my mental health.
A year where I have friends over more to our house…which helps me live longer…or so the studies say. 🙂
More snuggling with the dogs.
Some more snuggling with my husband.
More baking and cooking what I want and not what I think will be popular on the blog.
So cheers to you 2019! I hope it's my best one yet…and I hope the same for you my readers.
Since the new year starts on a Tipsy Tuesday our drink today involves bubbly.
I used Prosecco because it's Jelly Shots and you should not be breaking out the good stuff for Jelly Shots.
Even if it is a Raspberry Peach Bellini Jelly Shots.
A fun take on a Bellini using peach juice and raspberry gelatin.
P.S. It's a great day to buy my cookbook.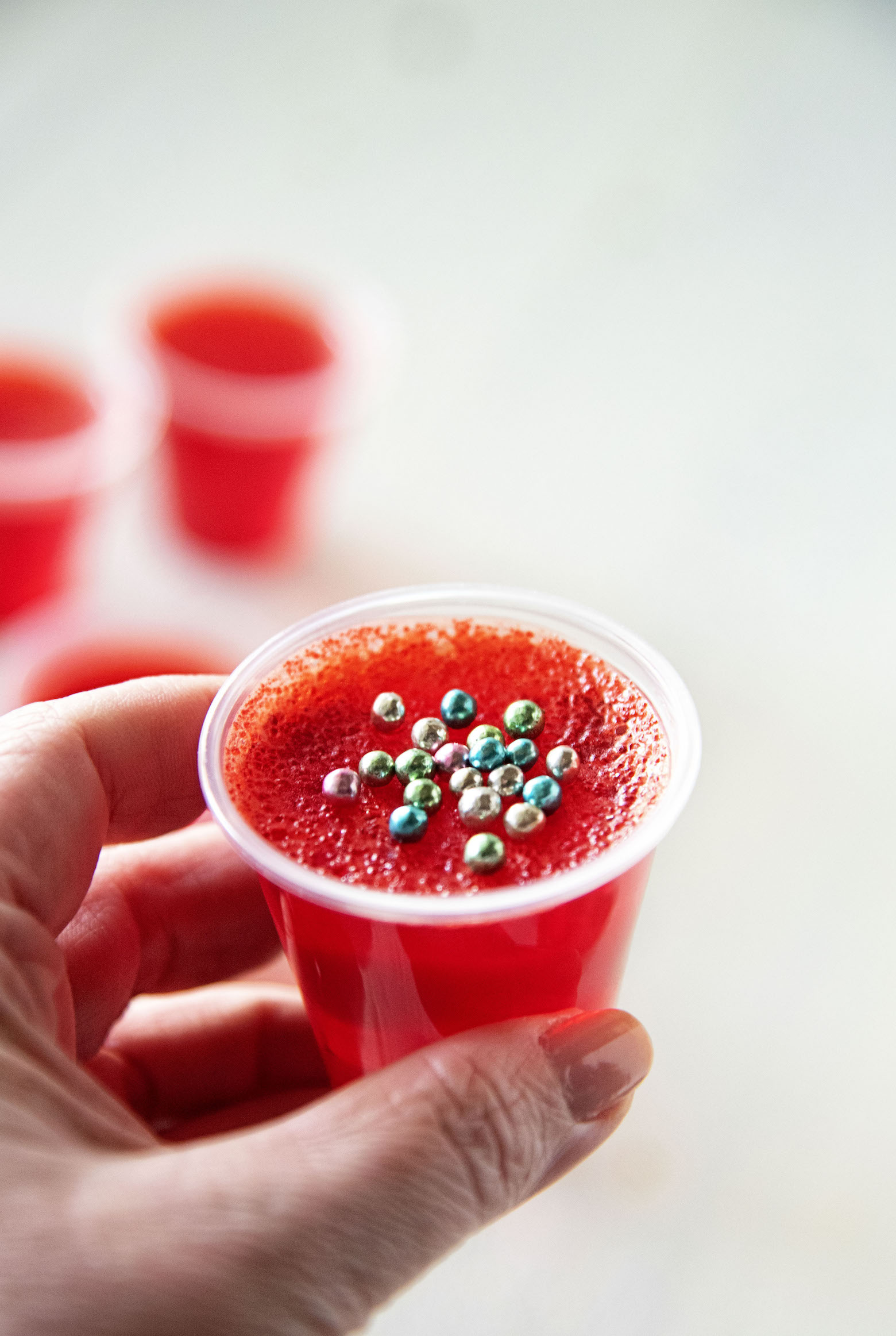 Want More Jelly Shot Recipes?
Peanut Butter Grape Jelly Jelly Shots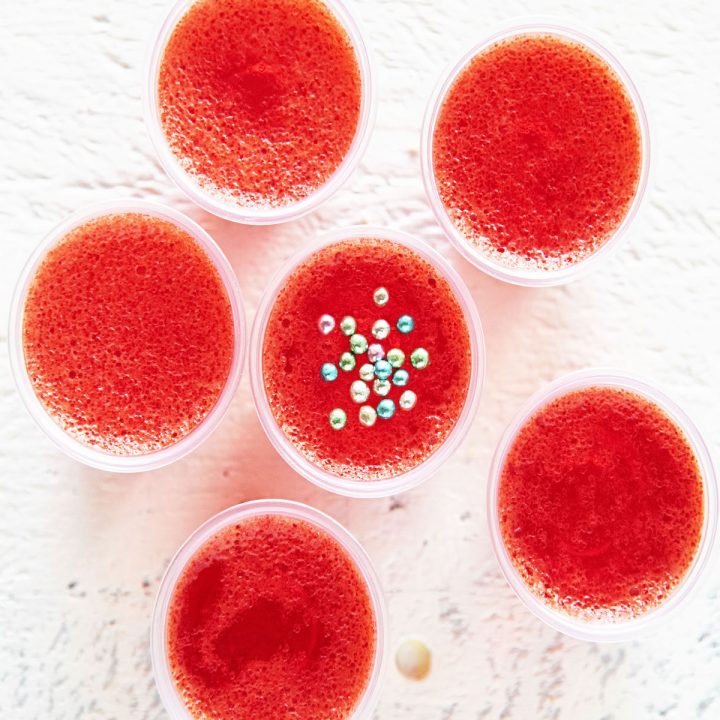 Raspberry Peach Bellini Jelly Shots
Ingredients
2 cups water
1/2 cup peach juice
2 (3 oz) packages Raspberry gelatin
3/4 cup Prosecco
3/4 cup PeachLiqueur
Instructions
Bring 2 cups of water to a boil.
Empty powdered Jell-O into a large mixing bowl and add the boiling water.
Let sit for 3 minutes.
Stir until all the gelatin dissolves.
Add the peach juice, Prosecco , and peach liqueur.
Stir until mixed and pour into 2 oz. cups filled 3/4 of the way full.
Top sparkly candy if desired.