This Bailey's Irish Nut Coffee Bread Pudding has Bailey's Irish Cream, Amaretto, and coffee in it and is after my mom's favorite drink.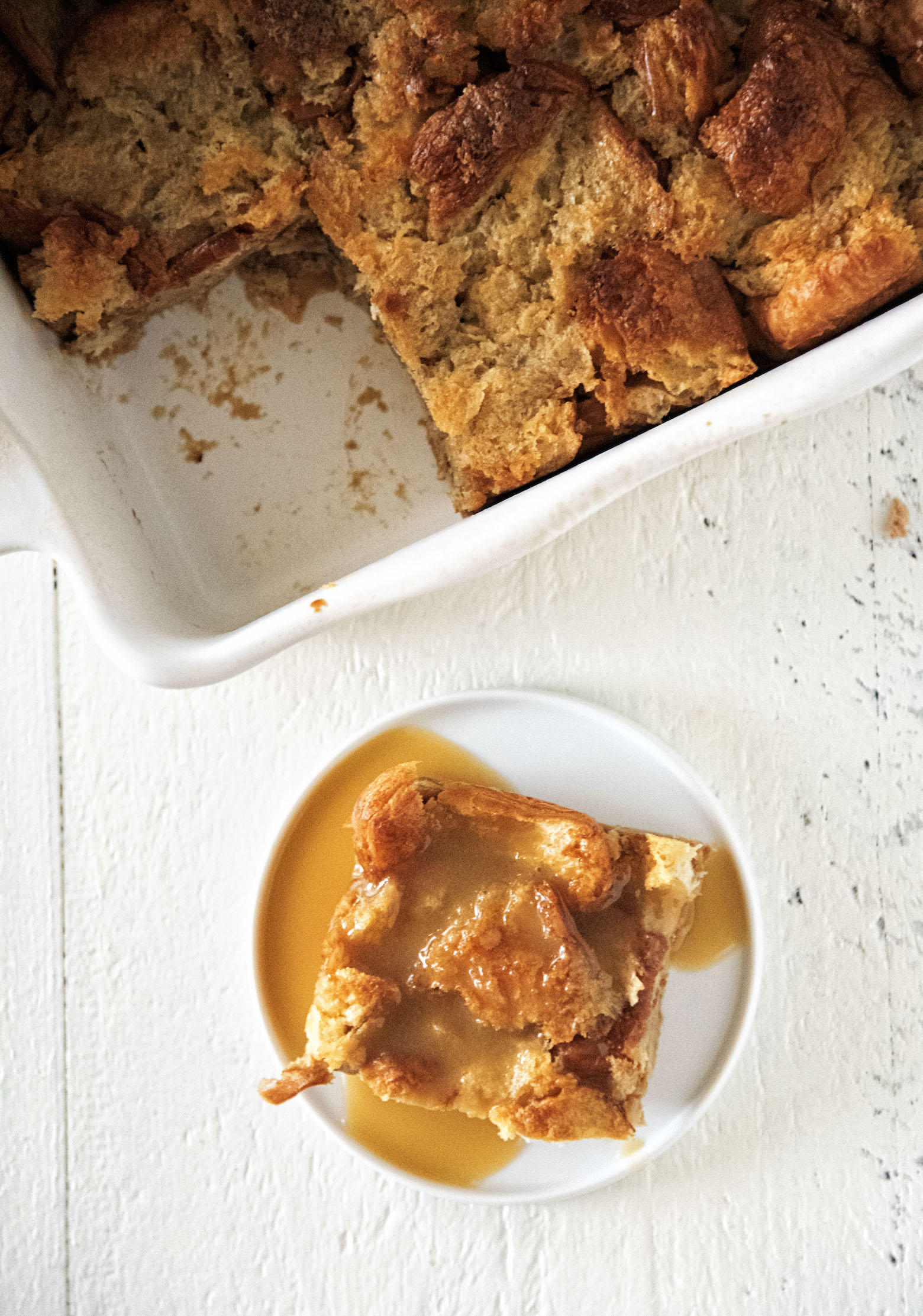 Whenever my parents and I go out to a nice restaurant my mom usually finishes her meal with a Bailey's Irish Nut Coffee.
Except no one has heard of that and then she has to explain what it is.
It's coffee with a shot of Bailey's Irish Cream and Amaretto, topped with whipped cream and a dash of nutmeg.
My mom got it once at a restaurant and has ordered it ever since.
But like I said, no one has really heard of it.
They should.
It is really good.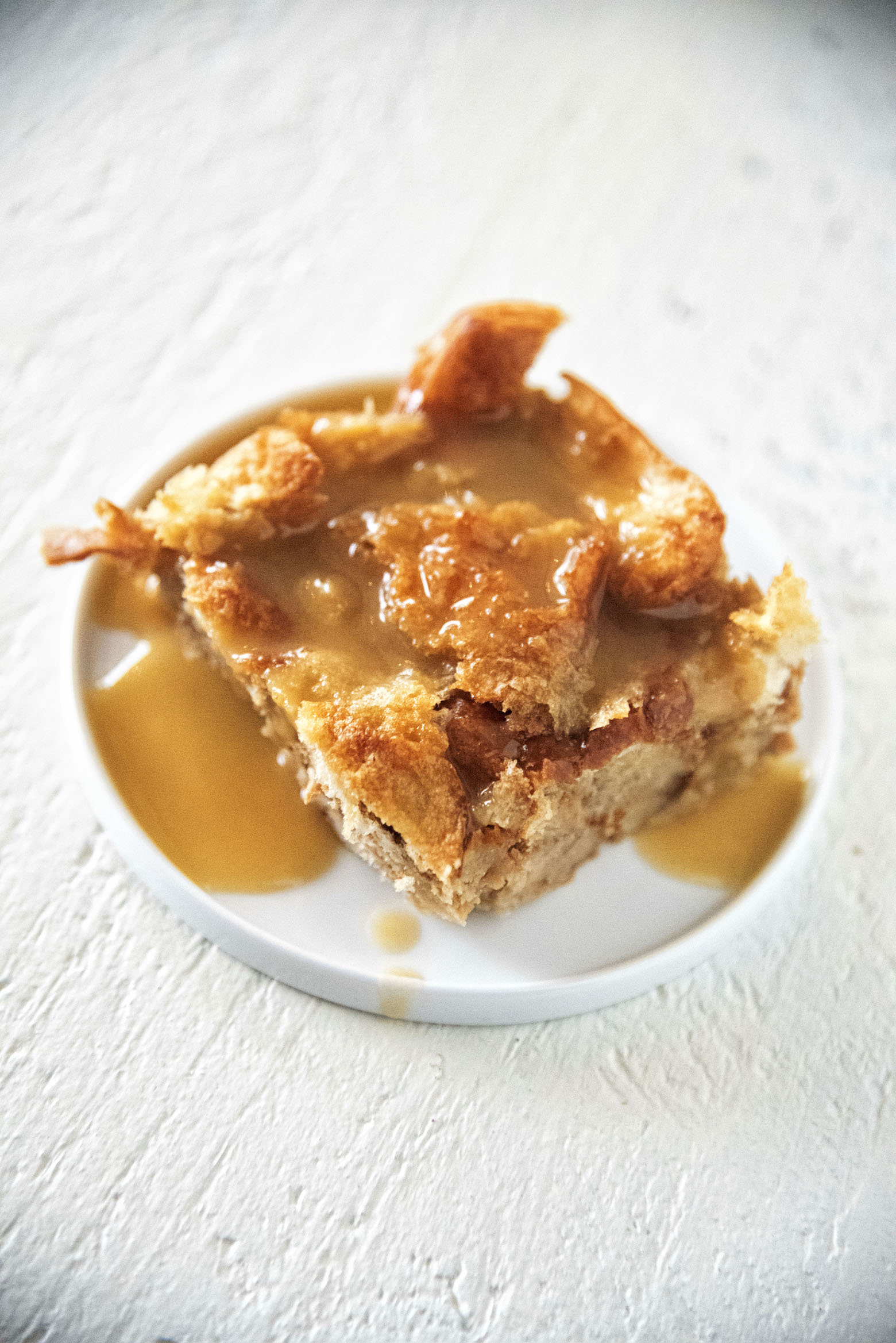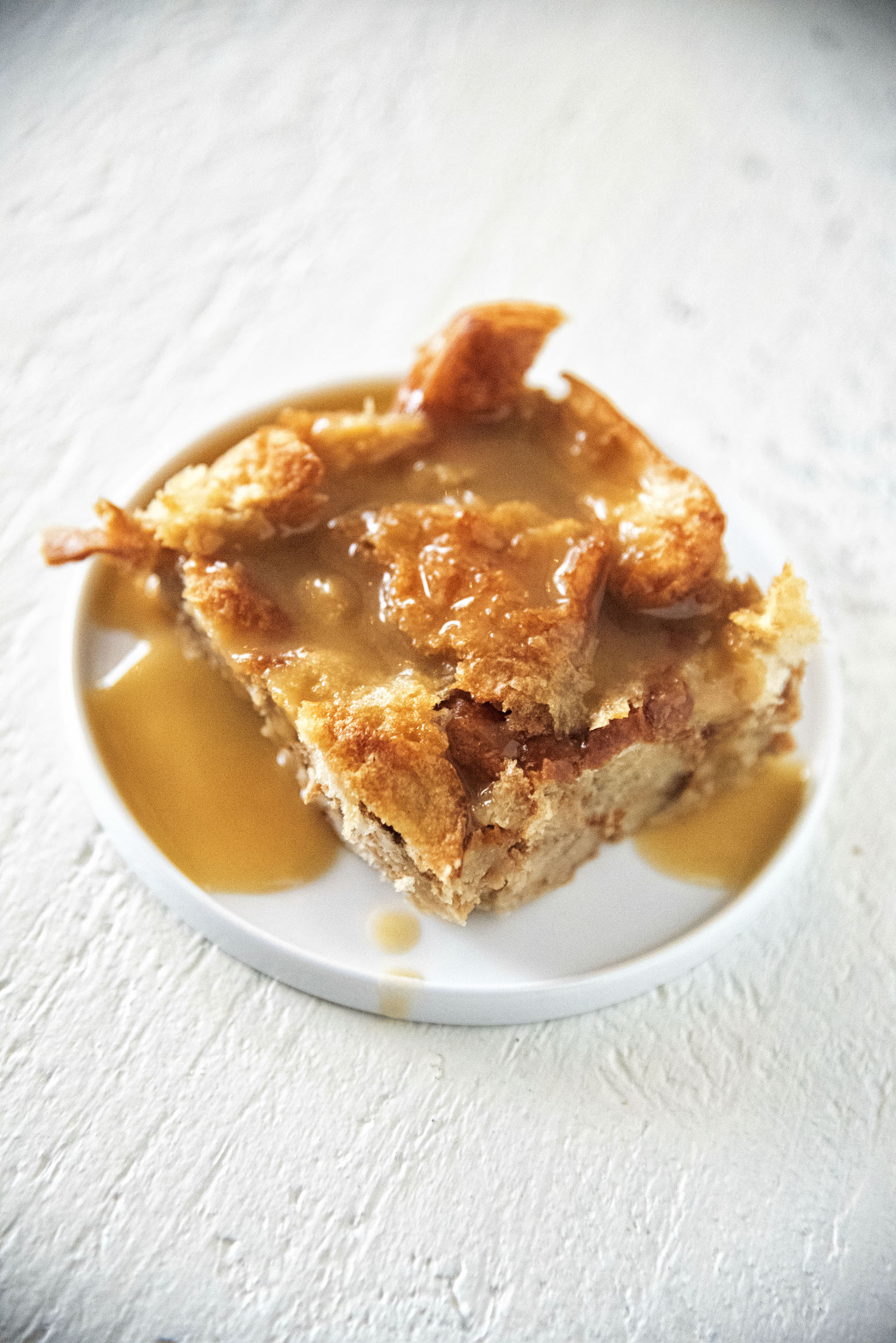 Before each visit out to my house my mom says make sure you have all the ingredients for Baileys Irish Nut Coffee.
So I do.
And she never makes one. 🙂
So this year as I sat staring at all the ingredients not being used again I decided I would make her a bread pudding.
Bread pudding is her favorite.
So off I went to make Bailey's Irish Nut Coffee Bread Pudding.
I've already made her Bailey's Irish Nut Coffee Fudge before.
Which she liked a lot.
My mom was a fan of the bread pudding as well. 🙂
If you can't find Butter-flake rolls you can use Hawaiian Rolls instead or Croissants.
P.S. It's a great day to buy my cookbook Holy Sweet!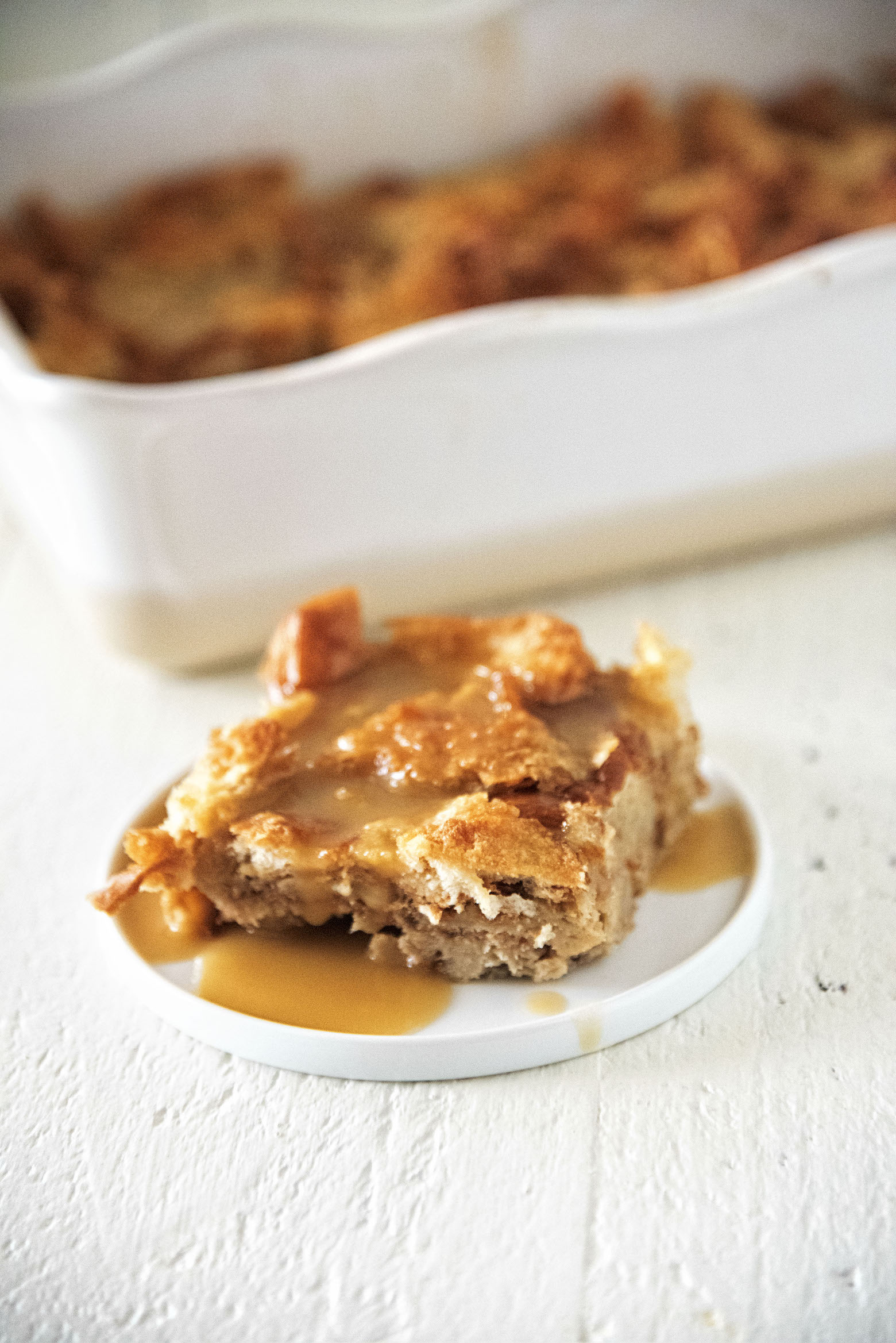 Want More Bread Pudding Recipes?
Molasses Spice Orange Bread Pudding
Pumpkin Cinnamon Roll Bread Pudding
Apple Cider Donut Bread Pudding
Sticky Toffee Pudding Bread Pudding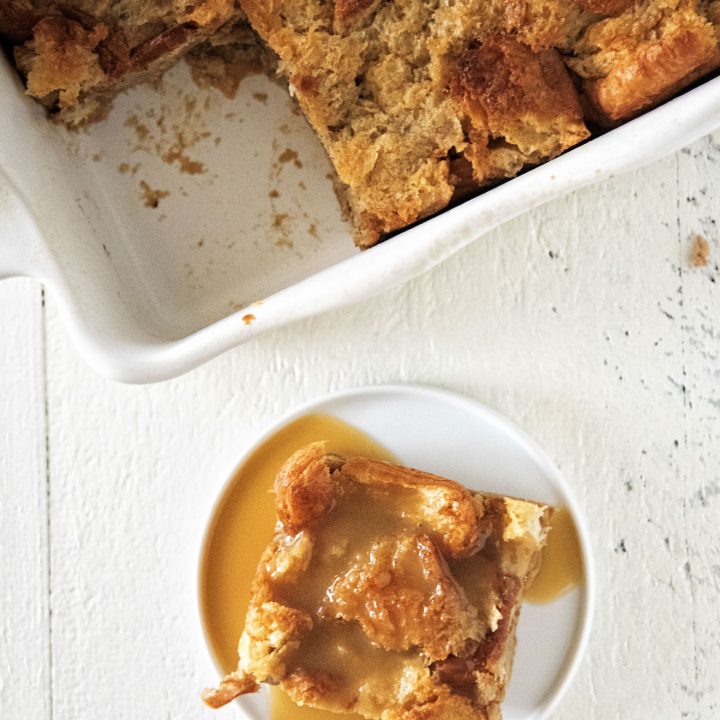 Bailey's Irish Nut Coffee Bread Pudding
Ingredients
For the Bread Pudding:
16 Butter Flake rolls
1/4 cup Bailey's Irish Cream Liqueur
1/4 cup Amaretto Liqueur
2 1/4 cups heavy whipping cream
2 tsp. espresso powder
6 egg yolks
1/4 tsp. fresh grated nutmeg
1 cup granulated sugar
pinch of salt
For the Sauce:
1 1/2 cups brown sugar, tightly packed
2/3 cup unsalted butter
1/2 cup heavy whipping cream
3 TBSP Amaretto
3 TBSP Bailey's Irish Cream
1 tsp. vanilla extract
Instructions
Tear 1/2 of the rolls into pieces and place into a baking dish (9-x-13-inch) that has been sprayed with baking spray or lightly coated in butter.
Mix the egg yolks, sugar, nutmeg, espresso powder, and salt together in a bowl.
Then whisk in the heavy cream, Bailey's, and Amaretto and beat until fully incorporated.
Pour 1/2 the custard over the bread.
Press down the bread pieces until the bread is soaked with the custard.
Add the remaining roll pieces.
Top with remaining custard.
Press down the bread pieces until bread is soaked with the custard.
Don't feel like you have to use all the custard. How much bread will soak up changes.
Place pan into another pan that will hold a water bath.
Bake the bread pudding for 45 minutes at 350F until golden on top.
Cool for 10 minutes and serve warm.
For the Sauce:
Stir brown sugar and butter in a heavy medium saucepan over medium heat until melted and smooth, about 2 minutes.
Add cream, Bailey's, and Amaretto and bring to a simmer.
Simmer for about 5 minutes.
Pour sauce over bread pudding and serve warm.