These Cheddar Cheese Green Olive Nuggets are and easy to make Vegetarian appetizer of baked cheese dough wrapped around large green olives.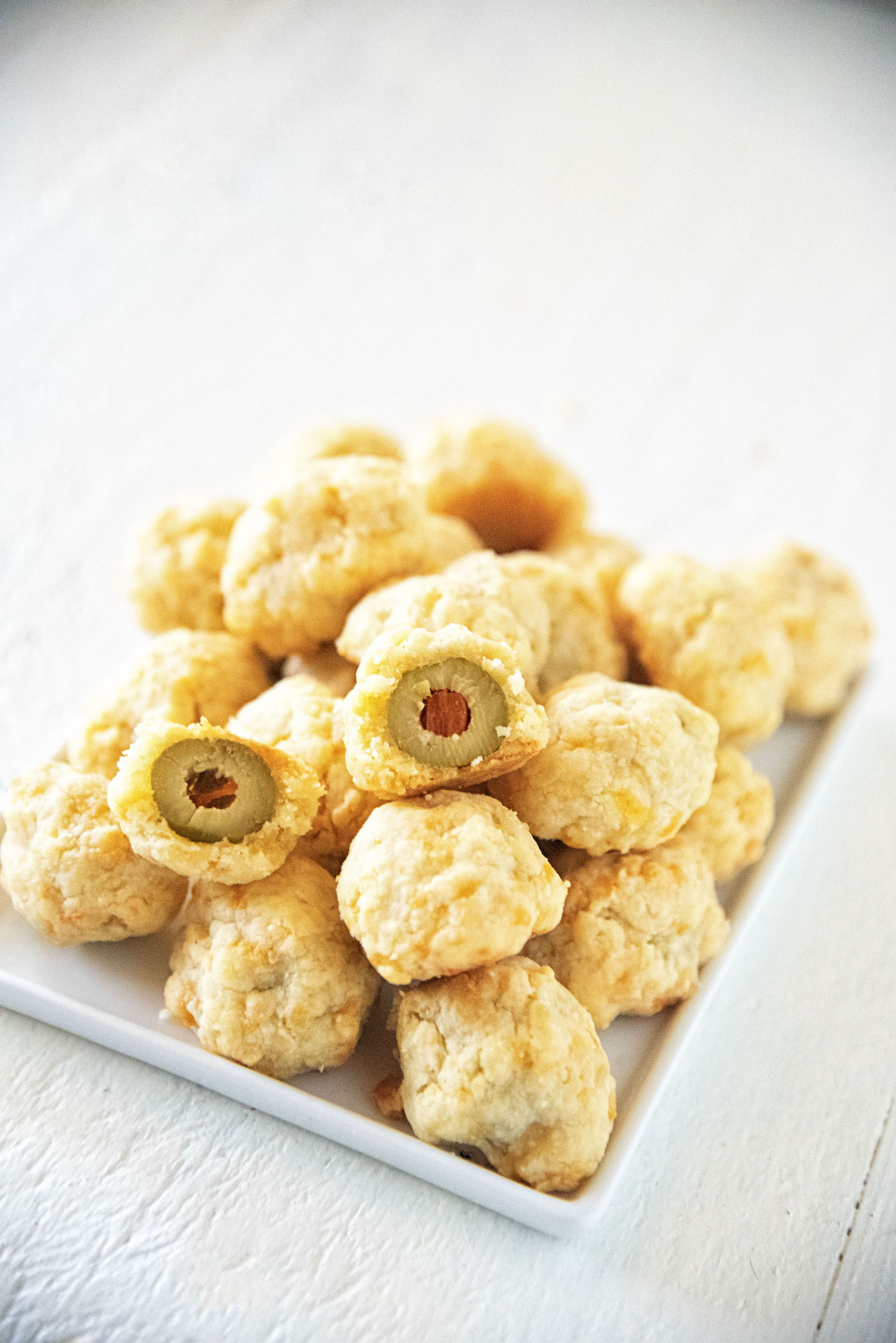 The holiday party season is winding down.
But why?
Why do we really only have get togethers around the holidays?
I mean sure we have Super bowl Sunday.
Then we don't really gather and party again until the summer when we get patriotic.
A few quick appetizers, some beer and cheap wine, and a clean bathroom and you can have friends over. 🙂
Give it a try.
Just pick a random Saturday night and go for it.
Or heck, a Monday night.
We still have one more big holiday party coming.
New Years Eve.
We stay home because our neighbors like to shoot off fireworks and our dogs are not fans of that.
Also, I really prefer staying at home in my pj's.
But I still want all the party food.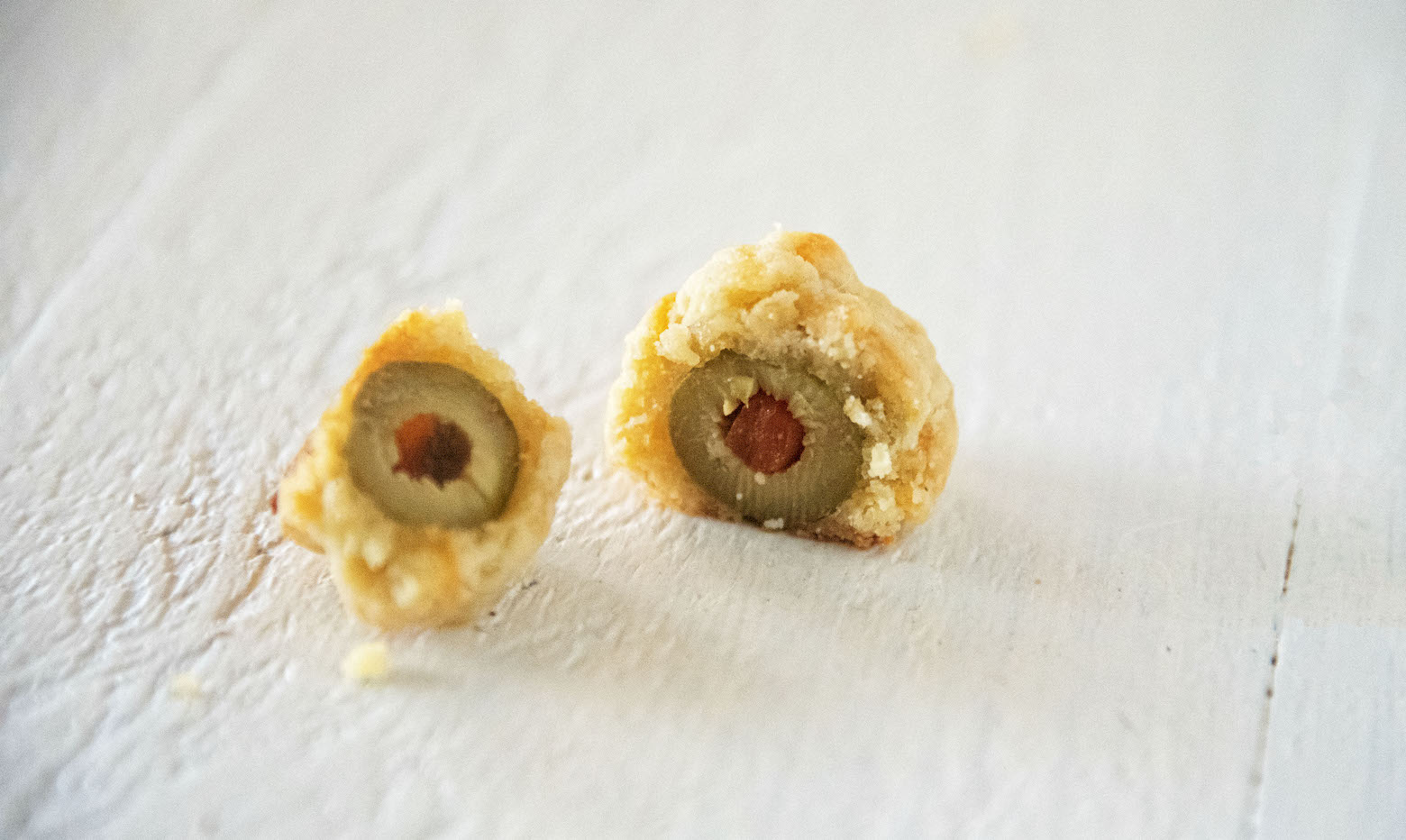 I was at a party once with where I was in love with these olive appetizers.
He laughed when I asked for the recipe.
And I get why he laughed.
These Cheddar Cheese Green Olive Nuggets are super easy.
Sure the wrapping of the dough around the olive is time consuming but not hard to do.
Be sure not to overwork the dough.
You want these to be crispy and flake away like a good pie crust would.
I hope you make these for New Years Eve…and for your random party in March on a Tuesday for no reason at all.
P.S. It's a great day to buy my cookbook.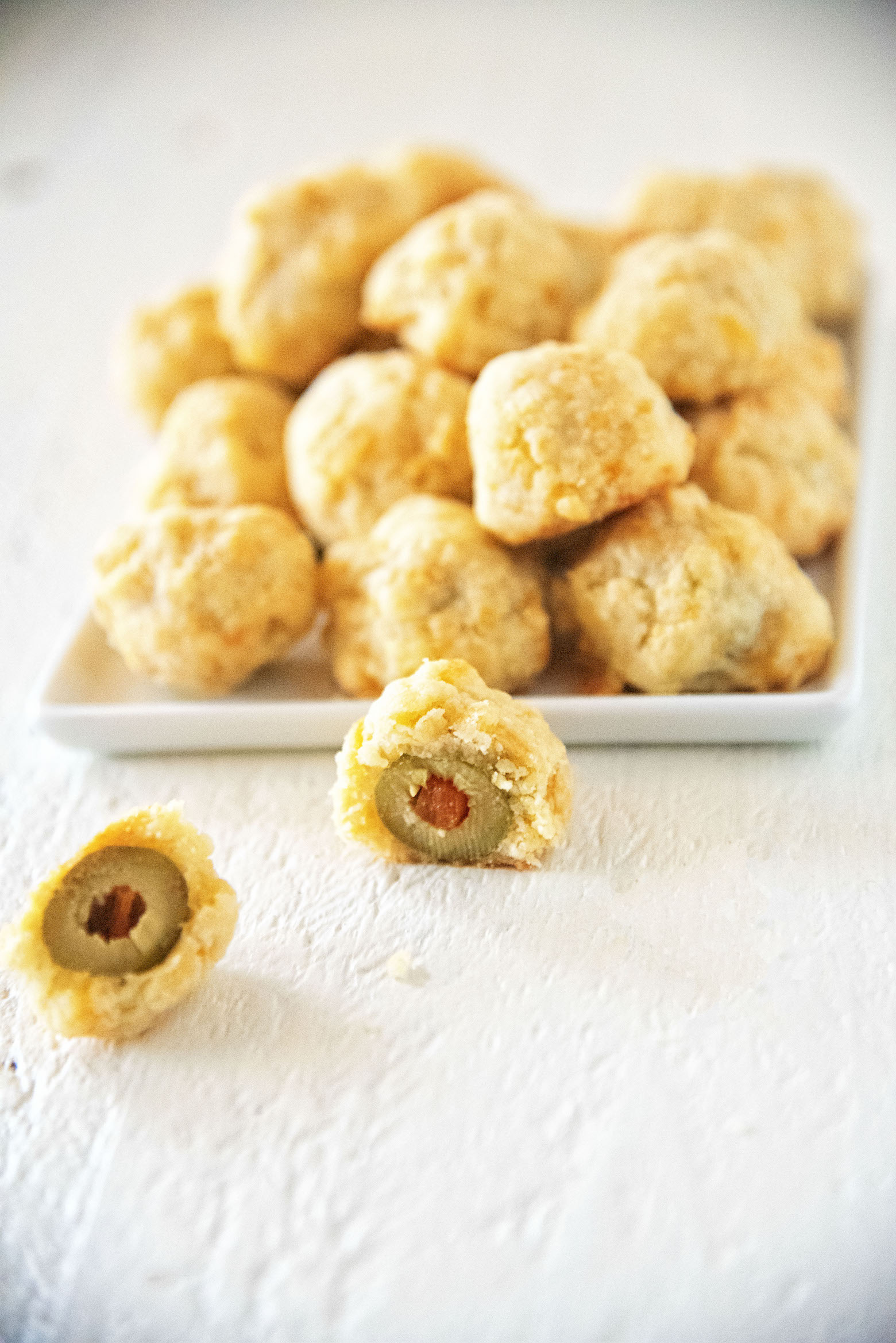 Want more Appetizer ideas?
Gorgonzola, Walnut, and Pear Jam Flatbread
Baked Brie with Caramelized Onions and Candied Walnuts
Mini Manchego Cheesecakes with Apple Onion Jam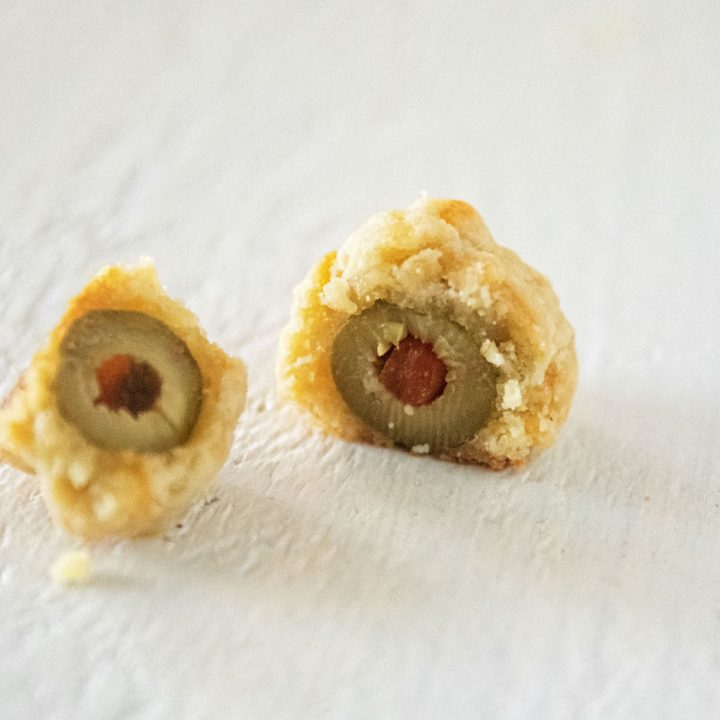 Cheddar Cheese Green Olive Nuggets
Ingredients
4 oz. Unsalted Butter, at room temperature
8 oz. Cheddar cheese, finely grated
1 1/2 cups all-purpose flour
6 oz. jar Large Pimento Stuffed Green Olives
pinch of salt
Instructions
Preheat oven to 350F.
Using a stand mixer with the paddle attachment cream the butter.
Add the Cheddar cheese and mix until full combined.
Add the flour and salt and mix until the mixture forms a dough.
The dough will be crumbly but when you hold it in your fingers you should be able to pinch it into a dough.
If dough is still too crumbly you can add a little bit of olive juice from the jar.
Mold about a TBSP of dough around each olive. I don't really measure I just mold the dough around and try to get the same size each time. 🙂
Be sure to enclose the olive completely.
Arrange the nuggets 1-inch apart on a baking sheet.
Bake in the middle rack for 15-25 minutes and they are a pale golden brown.
Baking time all depends on how thick you wrapped the dough around the olive.
Mine took the 25 but I made thicker ones.
Makes 30 big nuggets to 50 smaller nuggets.