These Cucumber Watermelon Feta Mint Bites are a vegetarian appetizer with cucumber, watermelon, and feta all with a mint lime dijon dressing.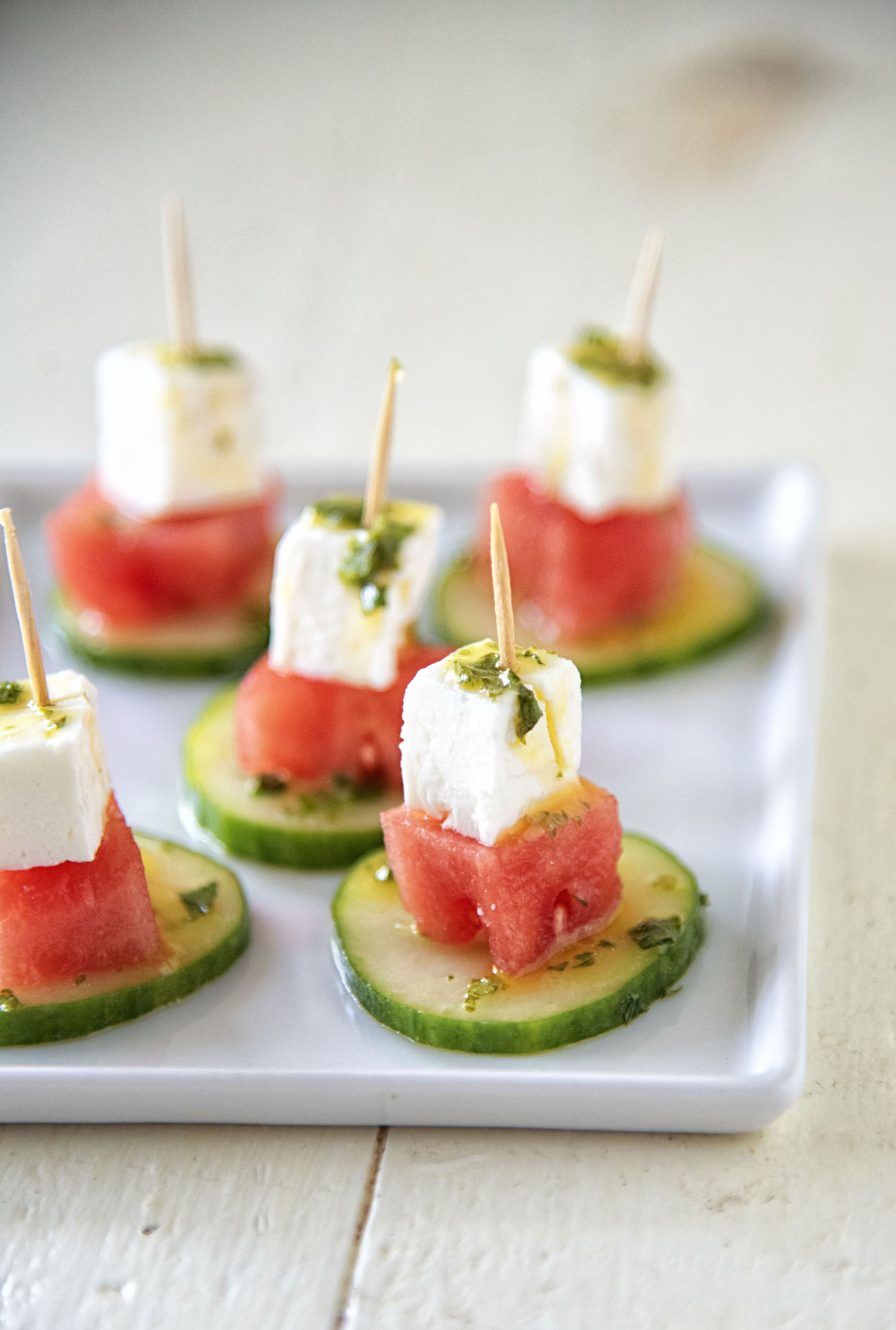 Being a vegetarian can be tricky when you go to a party or over to a friends house for dinner.
It's even more tricky when you have a lot of food allergies like I do.
The host/hostess always seems in a panic and so I always offer to bring a few dishes to the event.
Not because I don't trust the person cooking it's because I've been through it so many times.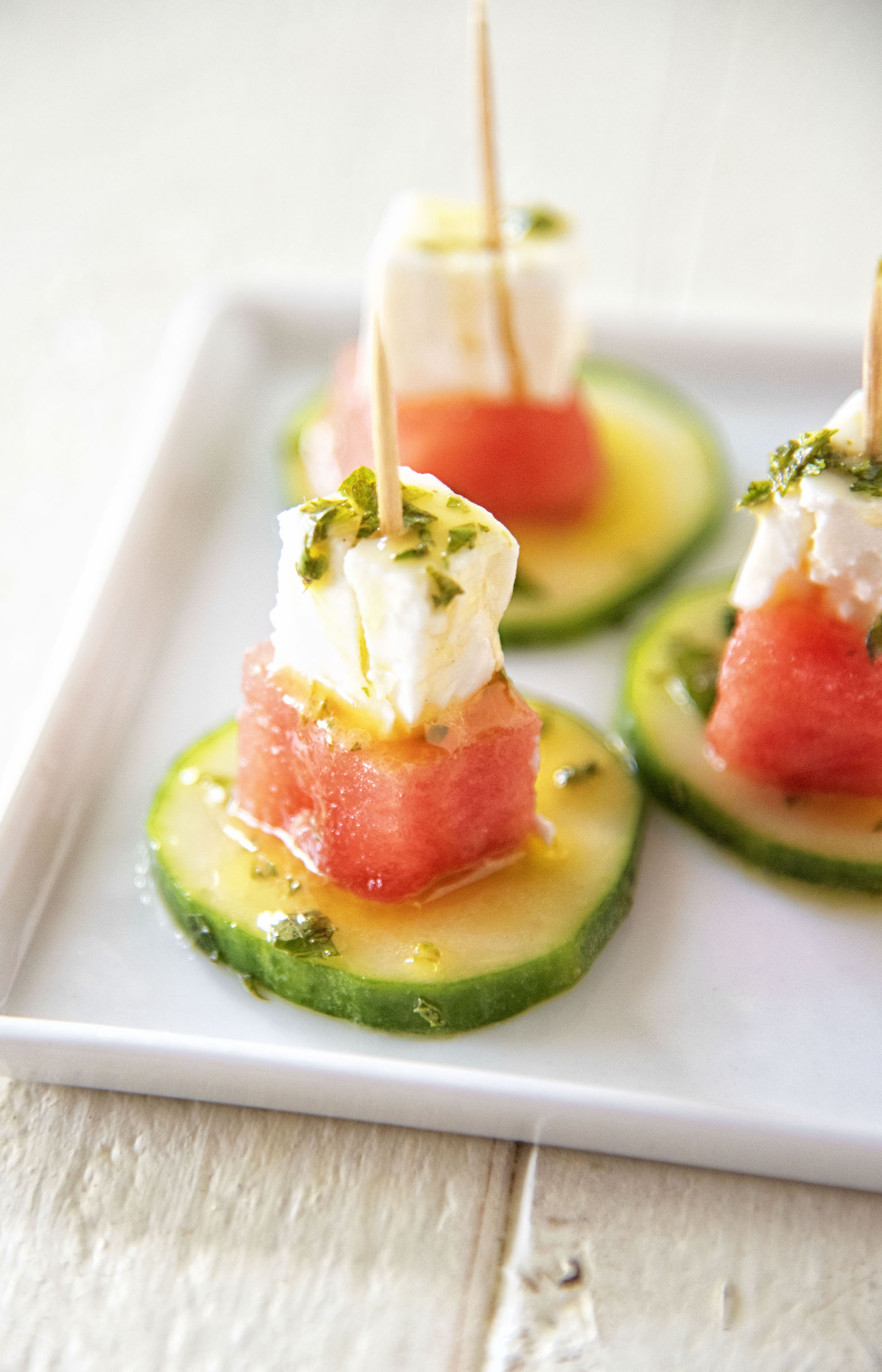 If you are going to a party the vegetarian options are almost the same three things:
Chips and salsa.
I'm allergic to most of the ingredients in salsa.
Caprese Salad.
I'm allergic to tomatoes.
And hummus.
That I can eat.
But you do grow tired of the same three things.
I saw this recipe in Cuisine at Home Magazine this month and was super excited to try it.
We have already made it three times.
Though after the first time we ended up just chopping it all up and making a salad since it's just us.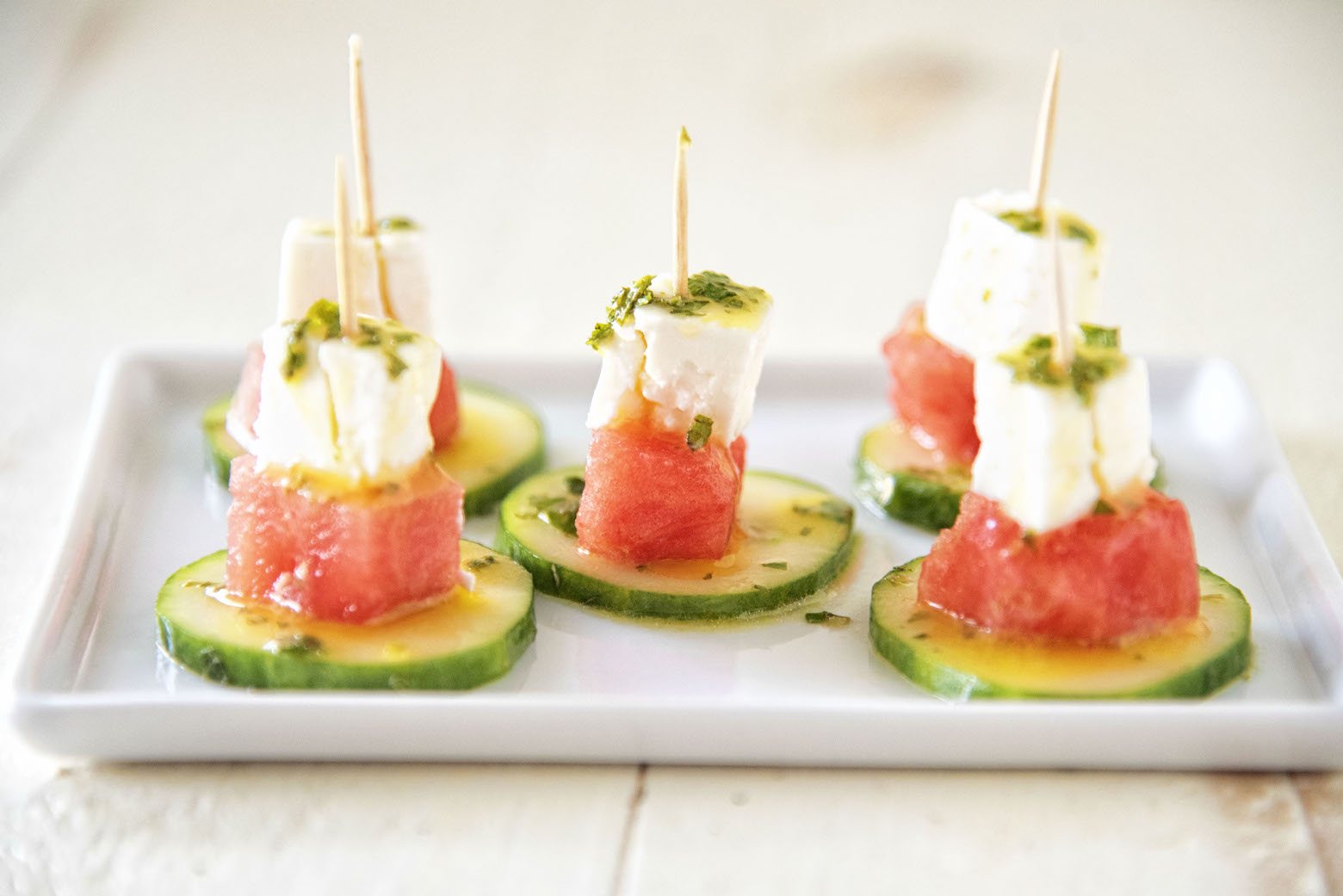 These Cucumber Watermelon Feta Mint Bites are a perfect summer appetizer/salad.
The cucumber and watermelon make it super refreshing.
The feta gives it a salty element.
Tangy and minty dressing that has lime, mint, Dijon, and honey in it.
I highly recommend making these for your vegetarian (and non-vegetarian) friends.
They will absolutely love the change of pace.
It's a great day to order my cookbook.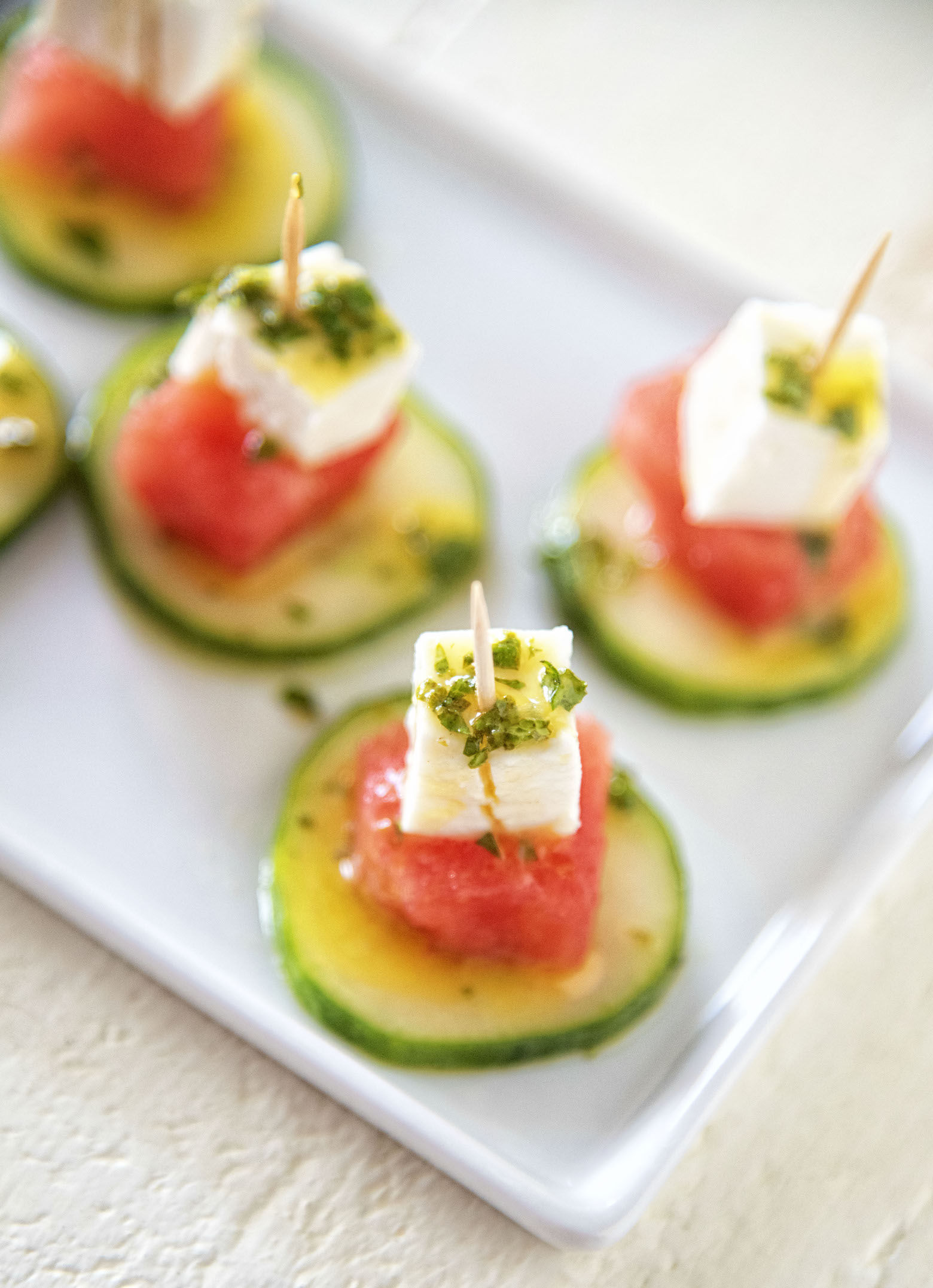 Want more appetizer ideas?
Cheddar Cheese Green Olive Nuggets
Gorgonzola, Walnut, and Pear Jam Flatbread
Baked Brie with Caramelized Onions and Candied Walnuts
Mini Manchego Cheesecakes with Apple Onion Jam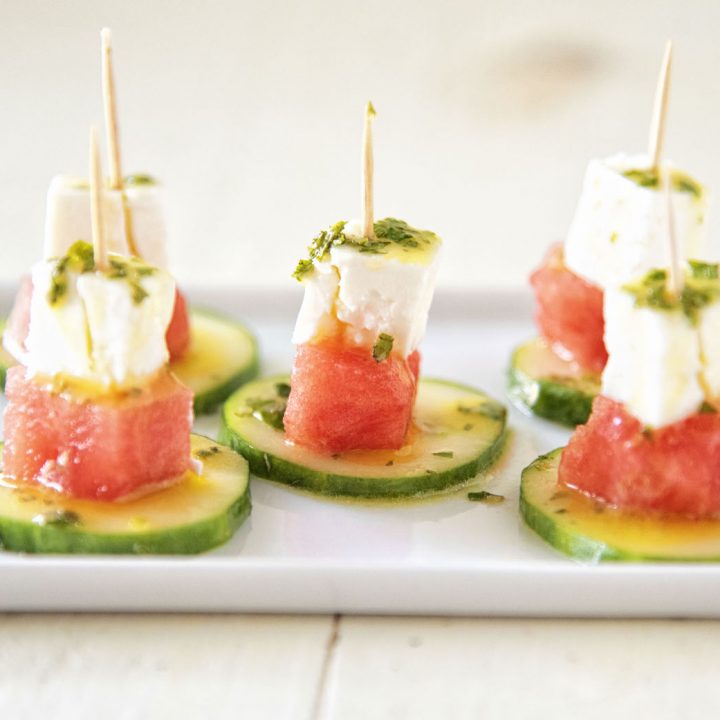 Cucumber Watermelon Feta Mint Bites
Ingredients
For the Dressing:
2 TBSP olive oil
1 1/2 TBSP fresh mint, minced
1 1/2 TBSP fresh lime juice
2 tsp honey
1 tsp dijon mustard
salt and pepper to taste
For the Bites:
16 slices cucumber, about 1/4 inch thick
16 bite size watermelon pieces
16 bite sized feta cheese cubes
Instructions
For the dressing:
Whisk together all the ingredients. Set aside.
I like to make it the night before and let the flavors really sink in.
For the Bites:
Toss cucumber slices in 1/2 the dressing.
Sprinkle with salt and pepper.
Arrange cucumber slices on a platter.
Top with a watermelon piece and a feta piece and secure with a toothpick.
Drizzle with remaining dressing.
Notes
Recipe slightly adapted from Cuisine at Home Magazine