Apple Cider Caramel Sauce: This creamy and smooth caramel sauce gets a fall makeover with using fresh apple cider. We love our on top of Snickerdoodle muffins with ice cream.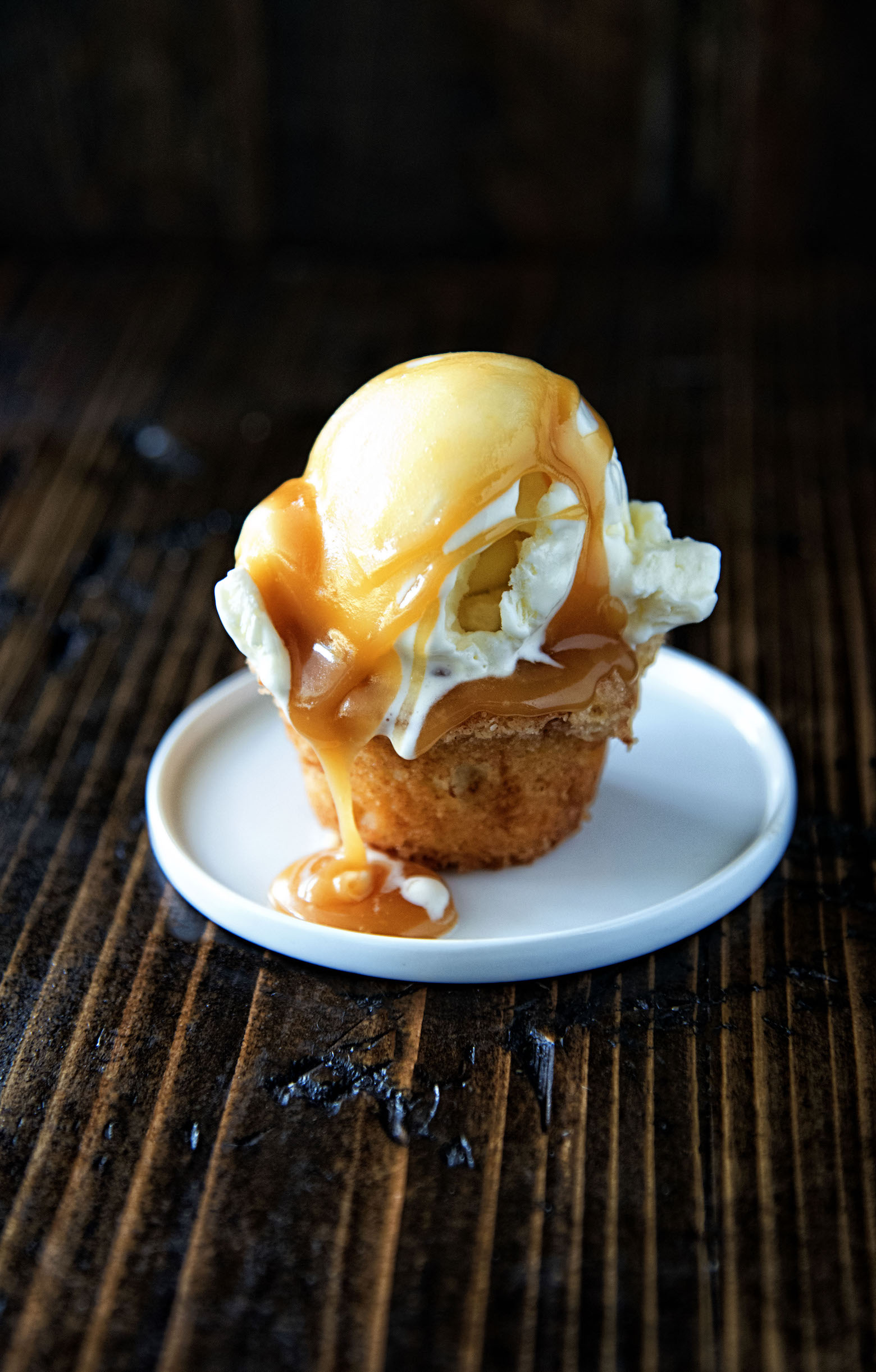 This weekend we had a party.
The first one in the new home.
We have had the hockey guys over from time to time for movie night.
But this was the first gathering where I cooked and baked for days.
I baked up one of my most famous recipes….The Refund Muffin.
Which if you don't know the story behind it, most people know them as Snickerdoodle Muffins.
Since I make them often I wanted to change them up a little and thought making them into a sundae was the way to go.
I was right.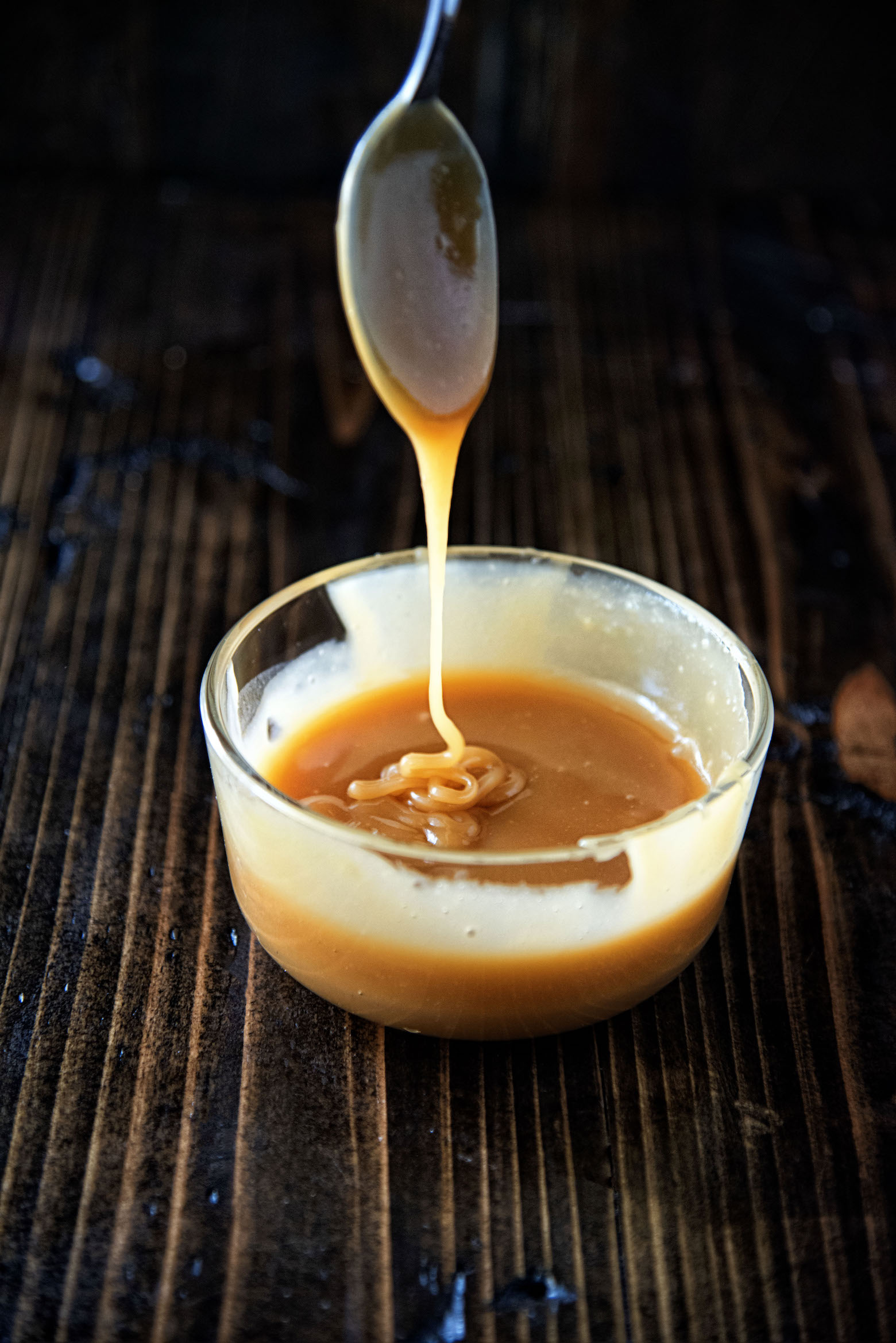 A slightly warm Snickerdoodle Muffin topped with vanilla ice cream and this Apple Cider Caramel Sauce.
Oh my.
I thought about adding some apple pie spice but decided that just the hint of apple was more of what I was going for.
Try and use fresh cider if you can.
I am fortunate enough to live in an area that has several farms that produce their own apple cider. 😀
Caramel sauce is a lot like cream cheese frosting…put it on just about anything and it makes it taste good. 😛
Besides the Snickerdoodle muffins, I've been dunking sugar cookies in it as well.
Keeps in the fridge in a airtight container for about a week but it won't last that long.
P.S. It's a great day to buy my cookbook Holy Sweet!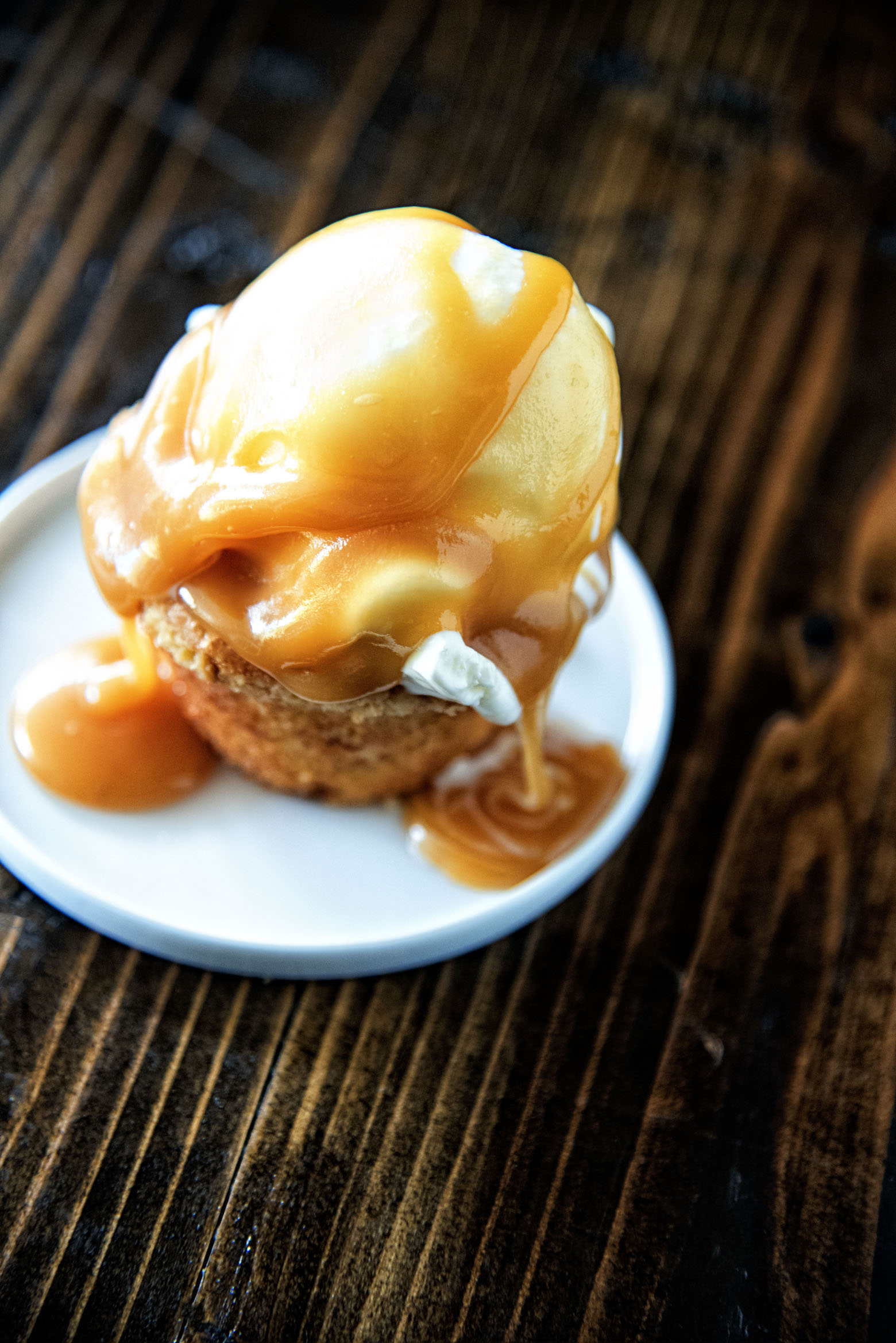 Want More Apple Recipes?
Brown Sugar Apple Cinnamon Babka
Apple Cider Cinnamon Roll Loaf
Whiskey Glazed Apple Buttermilk Pound Cake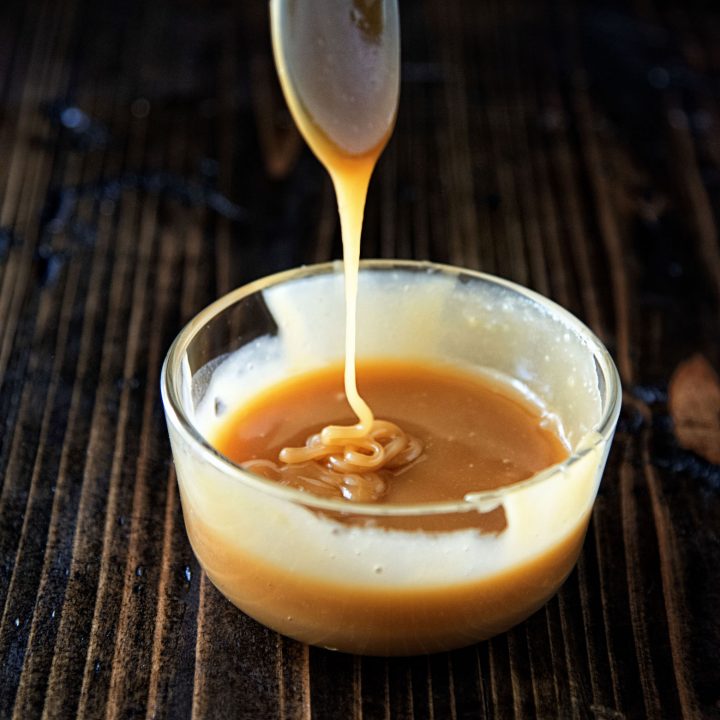 Apple Cider Caramel Sauce
Ingredients
1/3 cup apple cider
1 cup granulated sugar
3 TBSP unsalted butter cut into pieces
3/4 cup heavy cream, at room temperature
1 tsp. vanilla extract
Instructions
Place the apple cider and sugar to a medium saucepan.
Heat over medium-high heat until it begins to boil, stirring constantly to dissolve the sugar.
Turn the heat down to medium and insert a candy thermometer.
Do not stir the sugar as it boils.
As soon as the mixture reaches 310-15 degrees F immediately remove it from the heat.
If you want a darker caramel you can go to 330F.
Just be careful not to let it go too far because it will burn.
Carefully and slowly pour the cream into the caramelized sugar while whisking.
The caramel will bubble up and is extremely hot.
Continue to whisk until all the cream has been added and is mixed in thoroughly.
Whisk in the butter and vanilla.
Set the pot on a wire rack to cool completely before transferring to a glass container for storage.
If you want to you can add a little apple pie spice to the caramel as well.