This Whiskey Glazed Apple Buttermilk Pound Cake is a dense and moist buttermilk pound cake filled with shredded apples, topped whiskey glaze.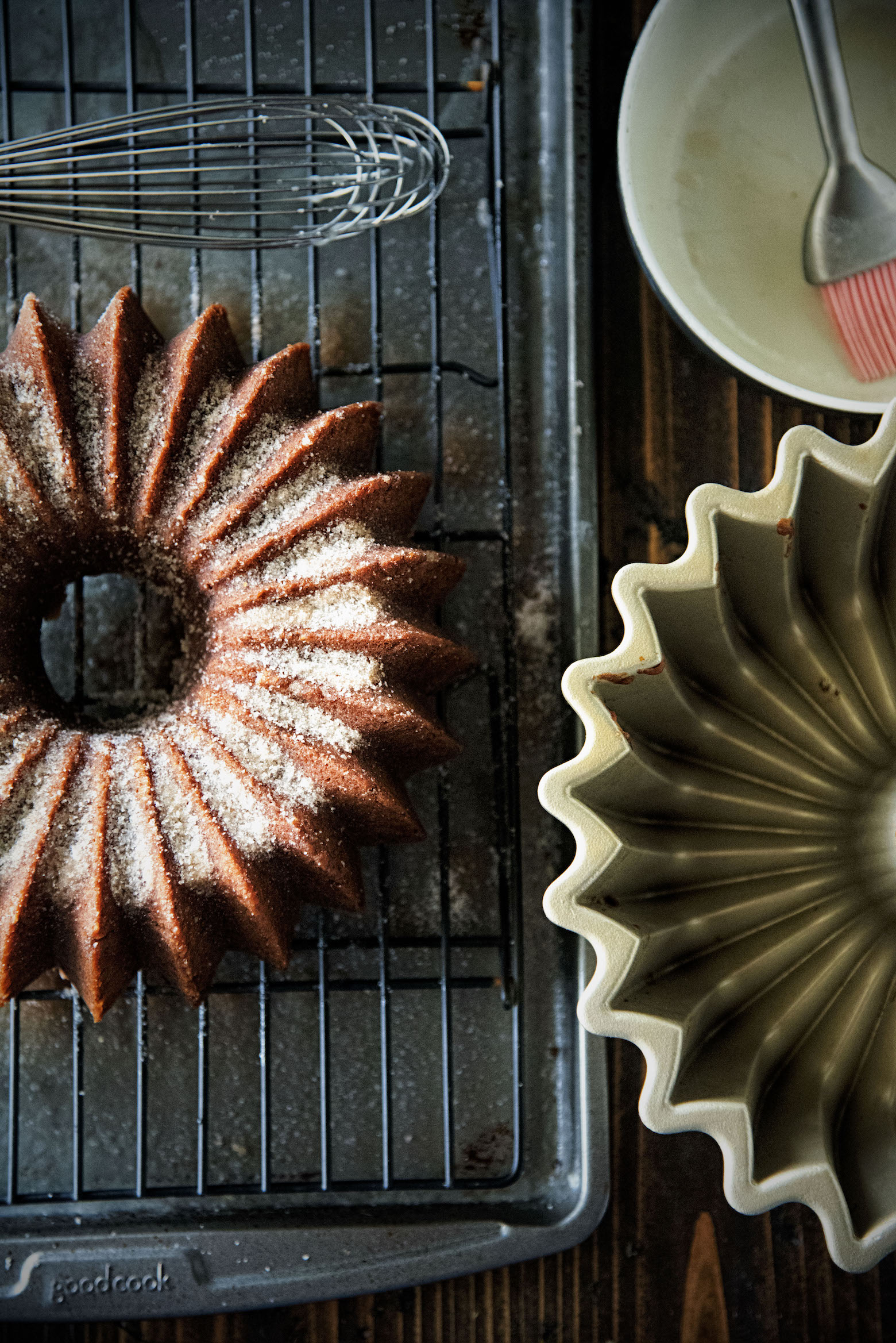 Technically 34 days until Fall.
But I count fall as the first day of September…just like I think of Summer as the first day of May.
So by that account Fall for me is in 12 days. 🙂
49 days until Canadian Thanksgiving.
72 days until Halloween.
94 days until American Thanksgiving.
127 days until Christmas.
So get ready peeps.
It's all coming whether you are ready or not. 😛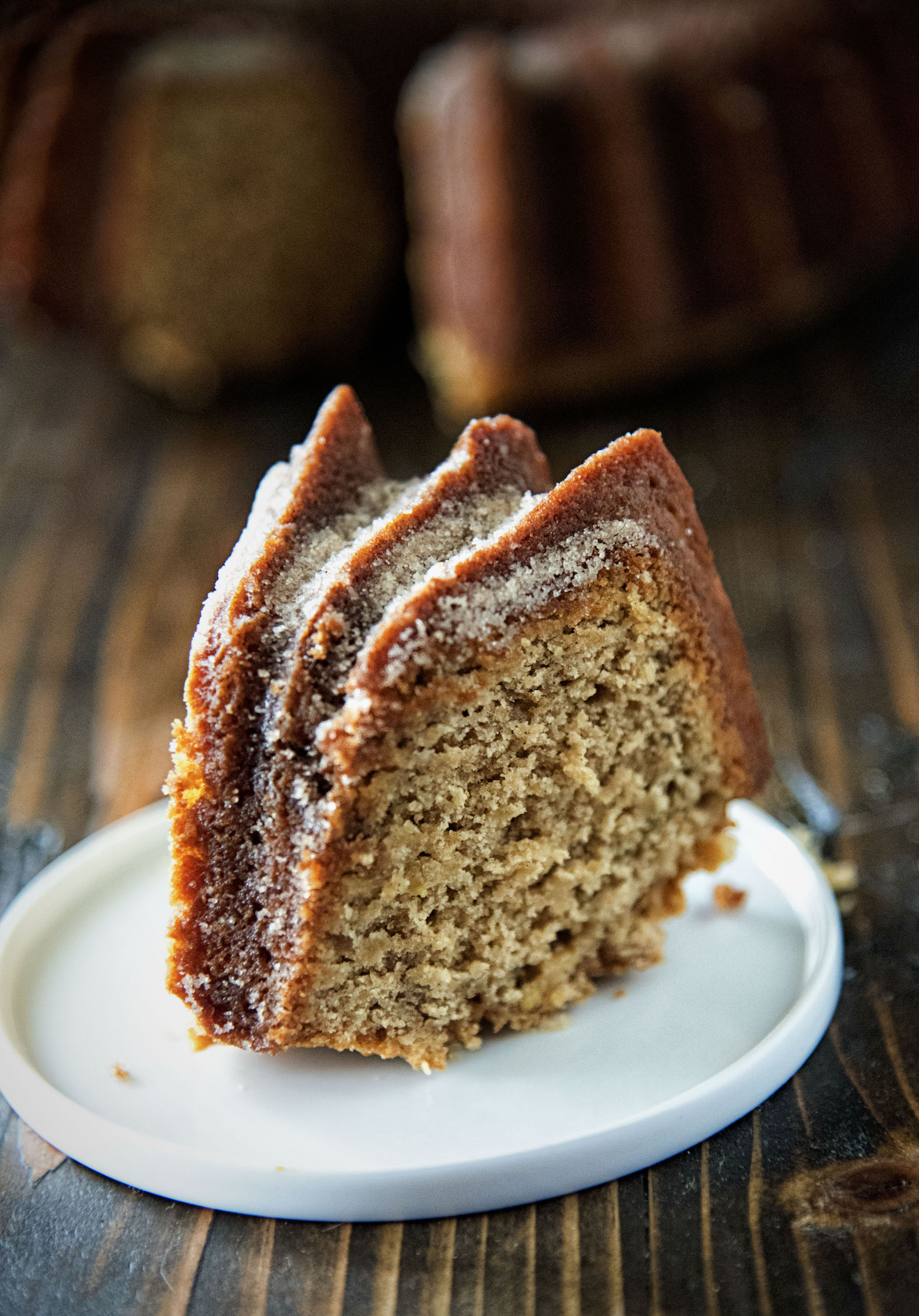 And with September so close I am thinking all things fall.
Even the weather knows it too.
While it may heat up during the day we are starting to get crisp mornings here…which are my favorite.
Hopefully you will be happy to see a bunch of apple, spice, and pumpkin recipes. 🙂
I already started with the Pumpkin Spice Latte Russian Tea Cake Cookies  and so it was time for an apple dessert.
This Whiskey Glazed Apple Buttermilk Pound Cake came about because I bought this beautiful Bundt pan and wanted to use it asap.
Absolutely love this pan.
Anyway, this cake uses shredded apples.
I used Jazz this time around.
It's one of my favorite all around apples.
But you can use just about any apple you like.
When I shred the apples I don't bother peeling them and I do pat some of the juice away with a paper towel because if the apples are too wet they can make for a soggy cake.
If you are not a fan of whiskey you can substitute apple juice instead.
Get ready to get your fall baking on.
P.S. It's a great day to buy my cookbook Holy Sweet!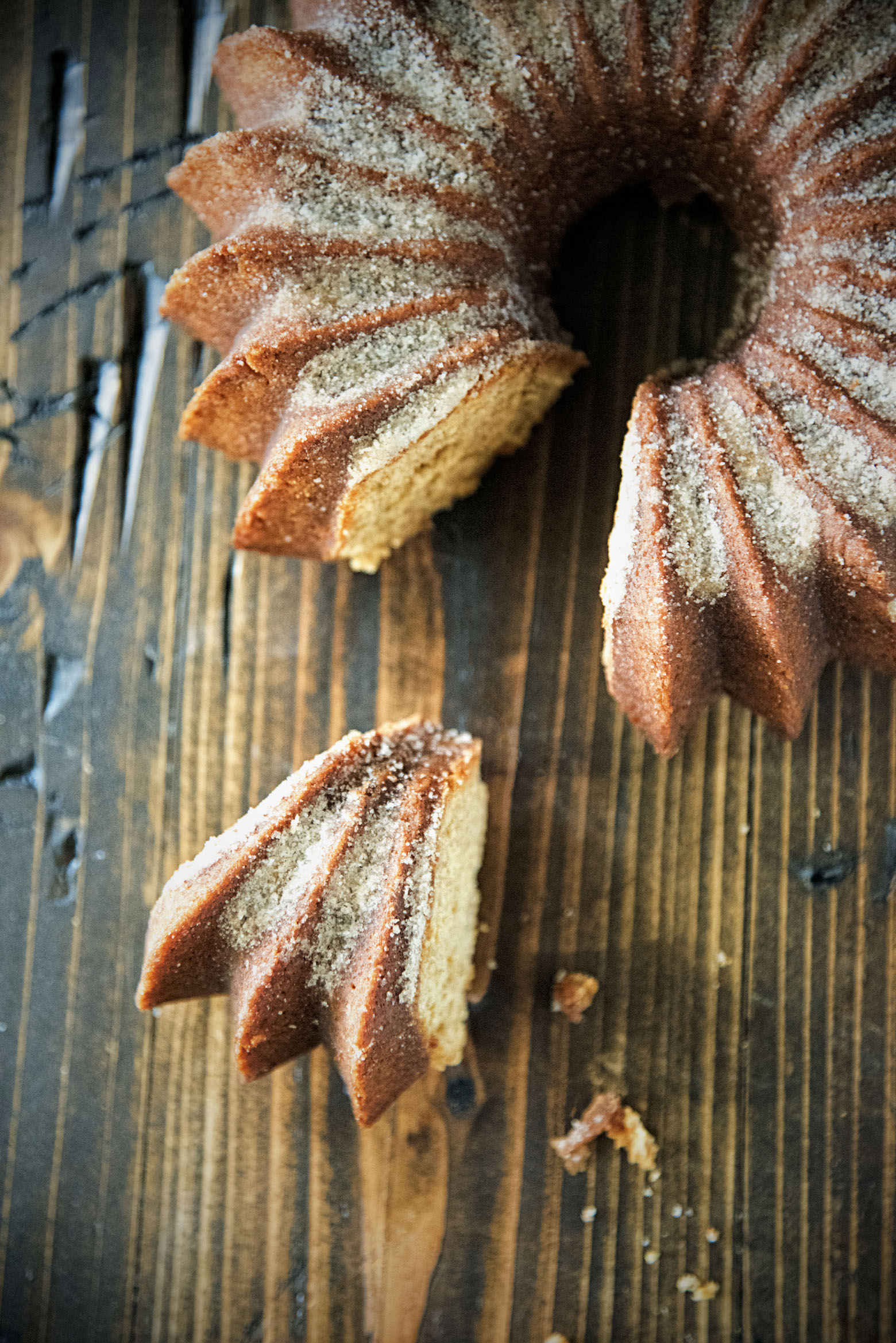 Want More Pound Cake Recipes?
Bourbon Brown Butter Chocolate Chip Cake
Strawberry Lemonade Bundt Cake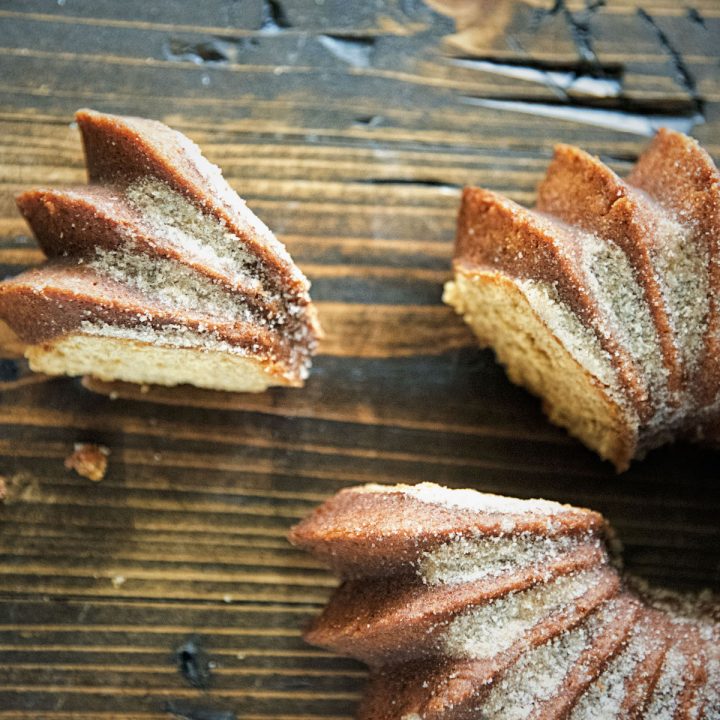 Whiskey Glazed Apple Buttermilk Pound Cake
Ingredients
For the cake:
2 1/2 cups all-purpose flour

1 tablespoon ground cinnamon

2 teaspoons baking powder

1 teaspoon salt

1/2 teaspoon baking soda

1 cup unsalted butter , melted

1 1/2 cups brown sugar , packed

3 eggs

1/2 cup buttermilk 

3 large apples (I used Jazz) shredded, padded dry with paper towel to remove some of moisture
For the Glaze:
1/3 cup granulated sugar

4 TBSP unsalted butter
1
/16th tsp. fine-grain sea salt

¼ cup whiskey
Cinnamon Sugar:
1/3 cup granulated sugar

1 tsp. ground cinnamon
Instructions
For the cake:
Preheat oven to 350 F.
In a medium bowl, mix flour, cinnamon, baking powder, salt, baking soda and combine thoroughly.
In a separate large bowl, add together the melted butter, brown sugar, eggs, and buttermilk (or kefir).
Using mixer, combine these ingredients until well-incorporated.
Gradually add flour mixture into the butter-sugar-egg-buttermilk mixture, whisking until all ingredients are well combined. Make sure not to over-mix.
Using spatula, fold sliced apples into the cake batter.
Spray your cake pan with a Baking Spray with Flour (which works great for bundt pans). Pour batter gently into prepared pan.
Bake for about 1 hour until the toothpick inserted into the center comes out clean. Mid-time through the baking, turn the pan around in the oven for even baking.
Let the pan cool off on wire rack for about 40 minutes, then invert the bundt pan to release the cake.
For the glaze:
Combine the sugar, butter, and ¼ cup whiskey in a small saucepan and place over medium heat.
Stir until the sugar melts, about 5 minutes.
Remove the pan from the heat and whisk in salt.
Brush the syrup over the surface of the cooled cake liberally using a pastry brush.
For the cinnamon sugar:
Mix the two together.
Sprinkle on cake immediately after glazing.