This Apple Cider Cinnamon Roll Loaf is a soft apple cider buttermilk dough filled with cinnamon sugar and rolled up into a giant loaf.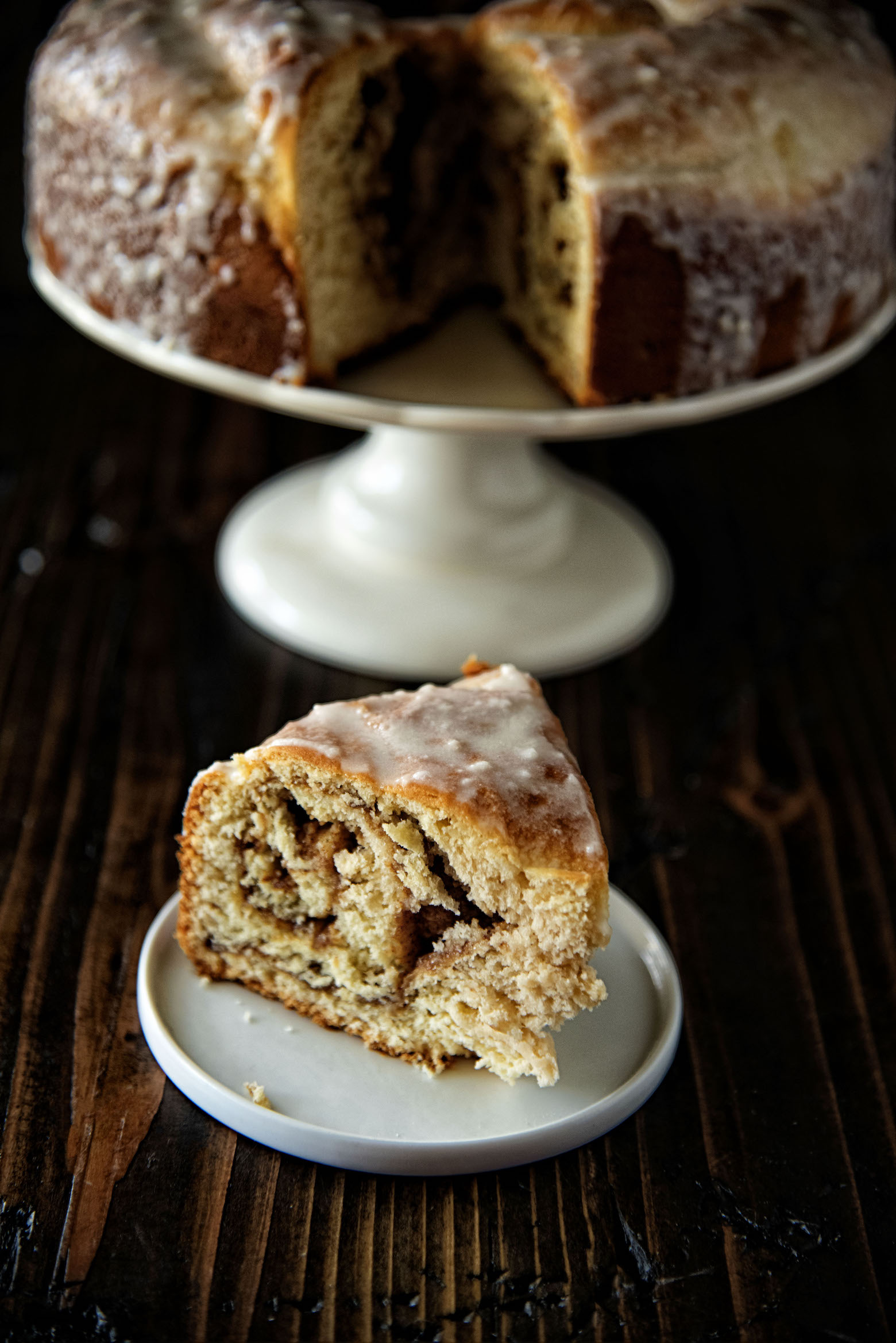 My husband commented the other day that there were 12 pounds of butter in the fridge.
I just smiled and said yes.
He says why?
Because it's almost September and starting Friday (now today) it's supposed to be in the high 60's low 70's.
Ah, he says…so it's baking fest.
Yes, baking fest time is rapidly approaching.
I ramp up in September like crazy.
While many people in my area get Seasonal Affective Disorder with all the gray and cool temps I actually come alive.
The mornings are already starting to shift to crisp cool air…even when it heats up later in the day.
Now, I always love to bake with yeast (I know some of you fear it but you need to embrace that fear) but this time of year makes me want to bake with yeast even more.
I bought a few bread cookbooks that I'm hoping to dive into.
When win the lottery I'm hoping to buy this.
But for now I will just use this, this, and this.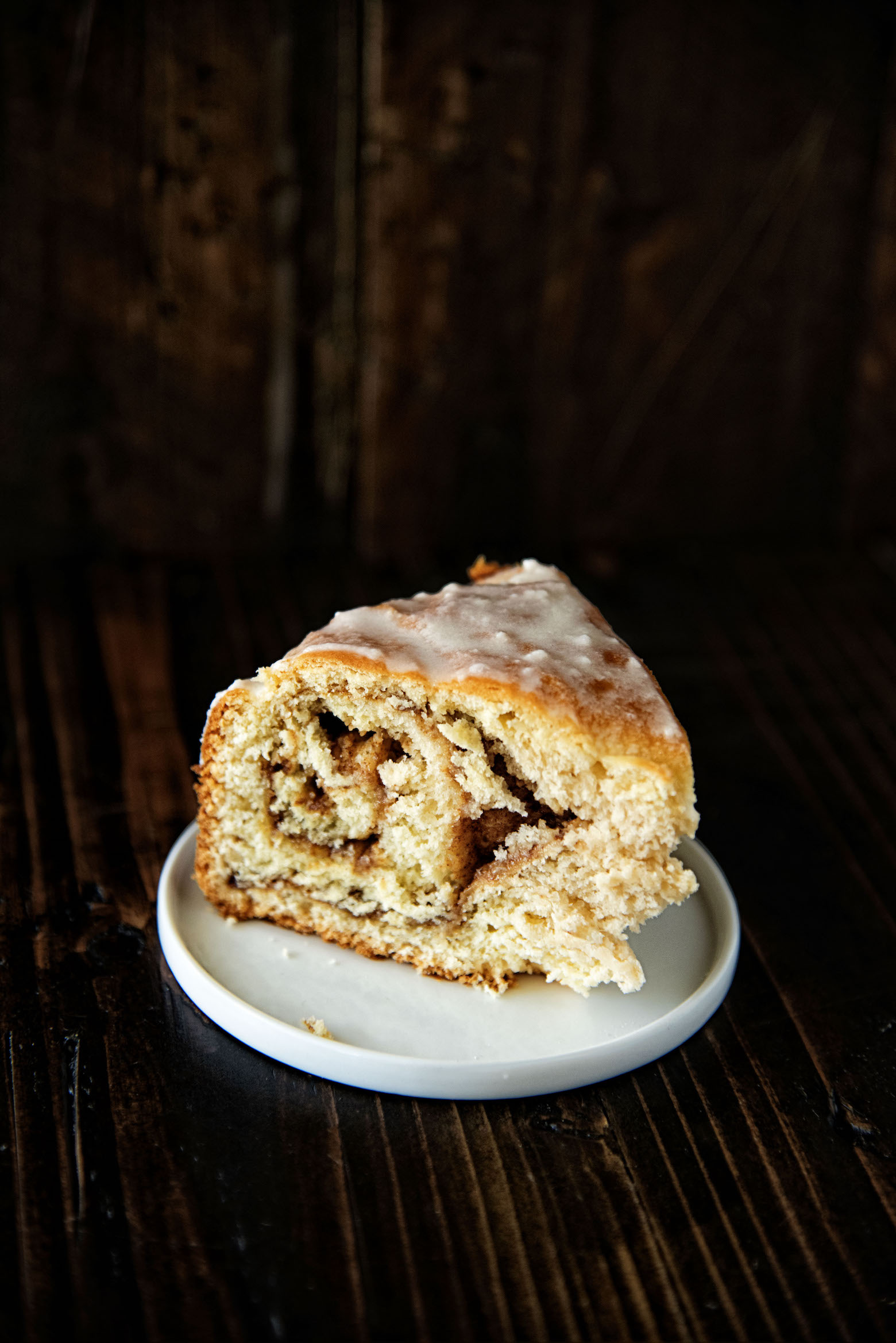 This recipe started out going to be cinnamon rolls.
However, I just decided last minute when going to cut them just to roll it up and make it into a cake or loaf.
Which turned into a Apple Cider Cinnamon Roll Loaf.
I'm glad I did.
It's actually a fun and different way to have cinnamon rolls.
Of course, since fall is coming I used apple cider.
If you don't have apple cider yet you can use apple juice.
The apple flavor is not overwhelming just a hint of apple.
Kind of like the weather…not quite fall…just hinting.
Be sure to order my cookbook.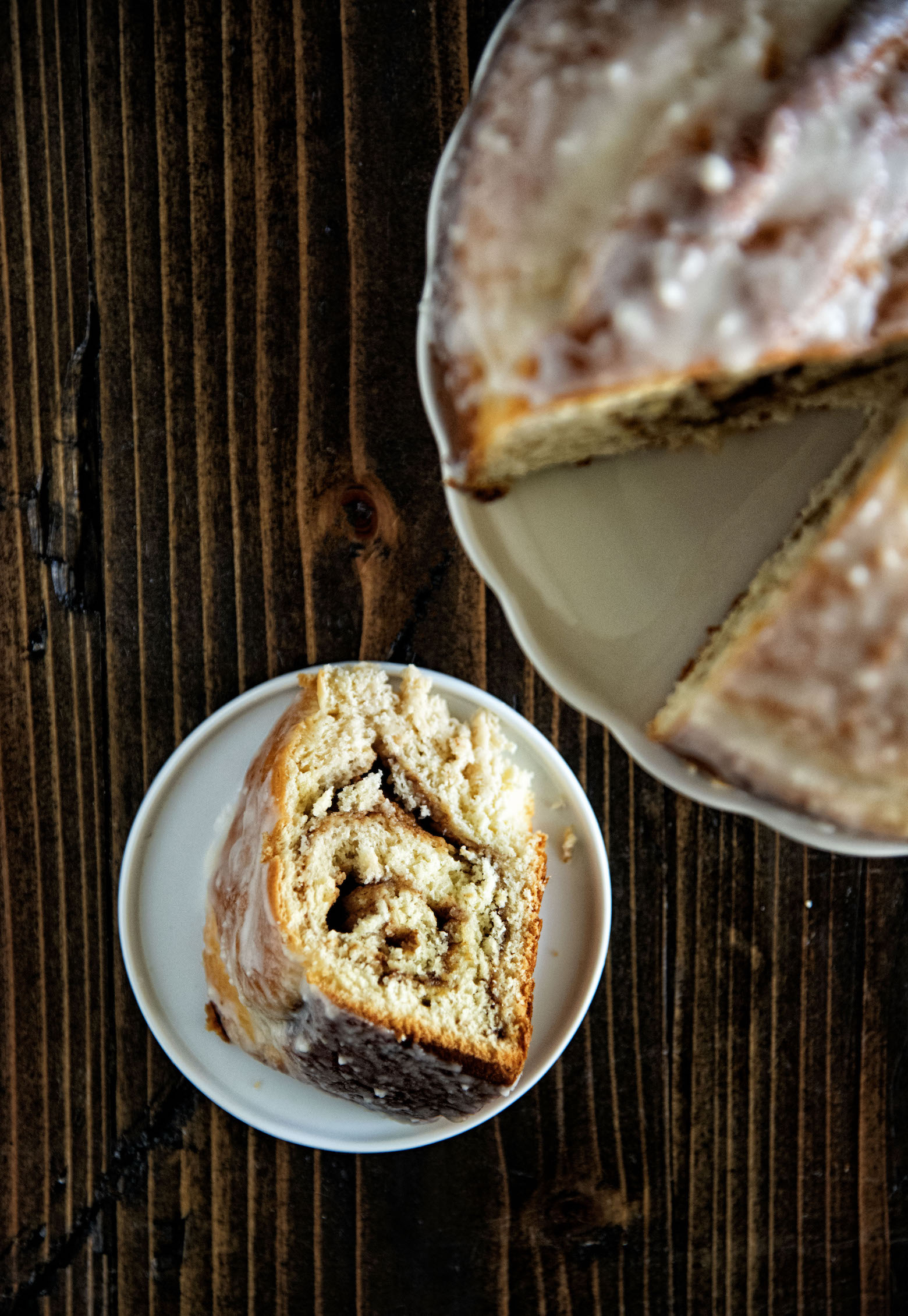 Want More Apple Cider Recipes? Try These:
Apple Cider Donut Bread Pudding
Cider Glazed Apple Fritter Muffins
Apple Cider Whiskey Glazed Pumpkin Pull Apart Bread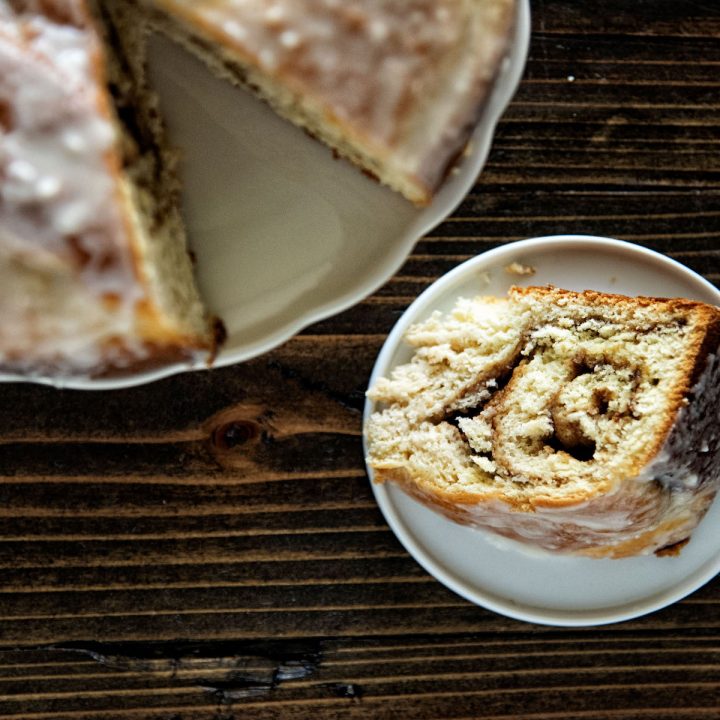 Apple Cider Cinnamon Roll Loaf
Ingredients
For the Dough:
1/2 cup warm apple cider (or juice), 110 – 115F
1 TBSP active dry yeast (I used Red Star Yeast Platinum)
1/2 cup whole fat buttermilk, at room temperature
2 large eggs
1/2 cup plus 1/2 tsp granulated sugar, divided
1 tsp. salt
1 tsp. vanilla extract
6 Tbsp unsalted butter, melted and slightly cooled
3 1/2 – 4 cups bread flour
For the filling:
6 TBSP unsalted butter, super soft but not quite melted
1 cup packed brown sugar2 TBSP cinnamon
For the Glaze:
1 ½ cups powdered sugar
4 TBSP apple cider (you can use boiled cider for concentrated flavor)
2 tsp. whiskey (optional)
Instructions
Using a stand mixer with the paddle attachment add the yeast, warm apple cider, and 1/2 tsp. granulated sugar.
Let rest for 5-10 minutes to proof…the batter will puff up.
Add in buttermilk, eggs, 1/2 cup granulated sugar, salt, vanilla, and melted butter and mix until fully combined.
Add in 2 1/2 cups of the flour and mix until fully combined.
Switch to a hook attachment then add another 1 cup flour. Knead mixture until combined.
Continue to knead on low speed about 5 – 6 minutes while adding a little more flour as needed to reach a soft and moist dough (Dough shouldn't stick to the sides of the bowl but does stick to the bottom).
Transfer dough to an oiled bowl, cover with plastic wrap (I find press and seal works best) and let rise in a warm place until doubled in volume, about 1 1/2 hours.
Punch dough down.
Dust a working surface lightly with flour and turn dough out onto surface.
In a small mixing bowl whisk together brown sugar and cinnamon.
Roll into a 30-inch by 20-inch rectangle.
Spread butter to within 1-inch of edges.
Sprinkle the cinnamon sugar on top of the butter.
Roll up from one long side; pinch seams and ends to seal like you are forming one giant bun.
Cover with plastic wrap loosely.
Let rise in a warm place until doubled in volume, about 1 1/2 hours. Preheat oven to 350F near the last 20 minutes of rolls rising.
Bake at 350F for 35 minutes or until golden brown.
Cool on a wire rack.
For the Glaze:
Whisk together the ingredients of the glaze in a medium bowl.
Glaze loaf while still warm.