This Brown Sugar Apple Cinnamon Babka is a soft bread filled with fresh apples, brown sugar, and cinnamon all coated in an apple cider butter glaze.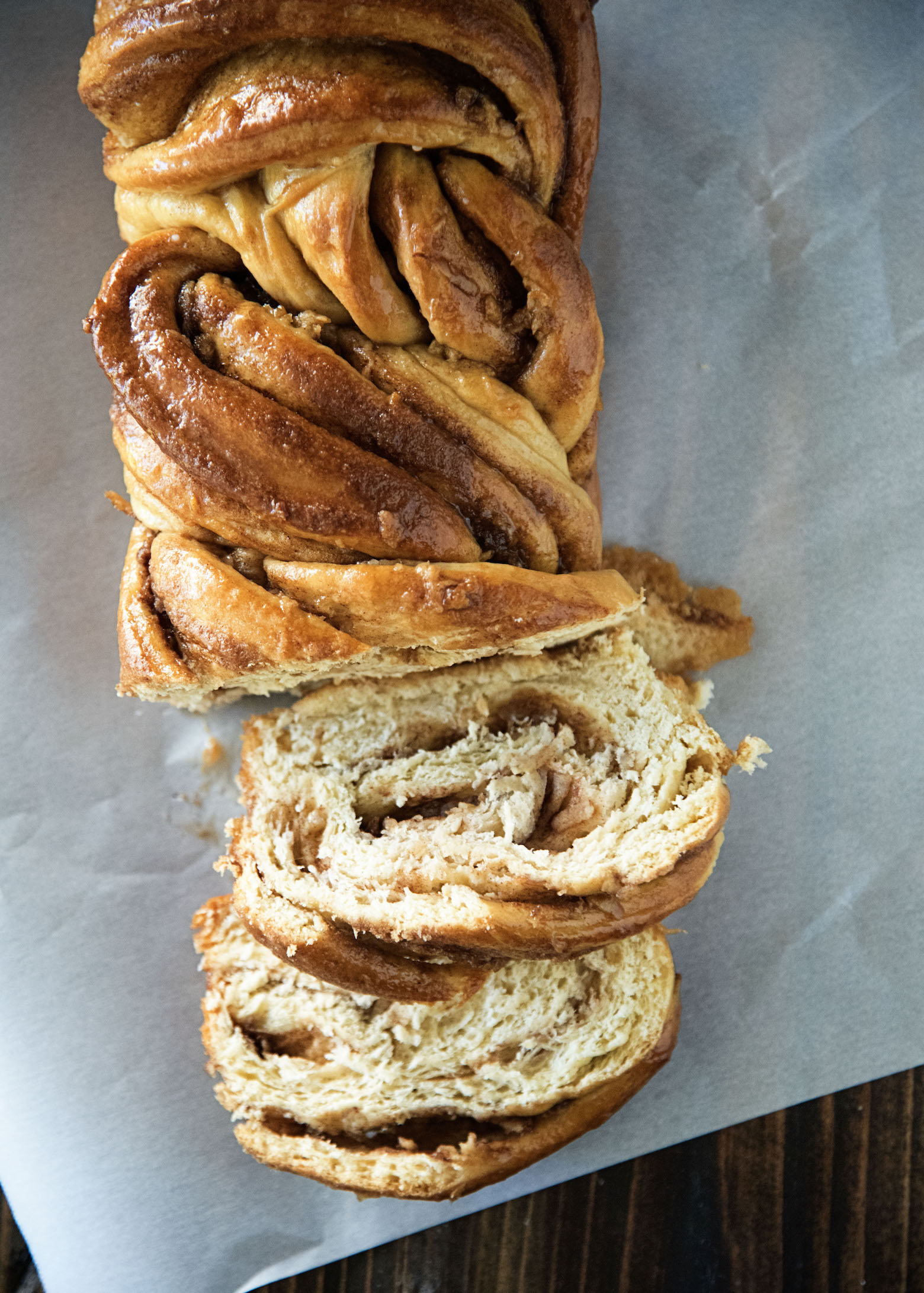 I've said on more than one occasion that I can't stand today's political climate.
So much hate.
This week that hate went towards Taylor Swift and Kanye West.
Now Kanye's wasn't so much about hate as it was OMG he's insane.
Which honestly, he is mentally ill.
If you have never seen someone on a manic high…you just experienced with Kanye in the last two weeks.
Kanye was diagnosed with bipolar and he now claims it's just sleep deprivation.
Which he might be sleep deprived since those who are bipolar and are on a manic high due tend to get little sleep.
I am not surprised that Kanye is pro-Trump.
He is worth 250 million according to most sources and today's administration definitely benefits the rich.
I don't think he is insane for liking Donald Trump.
I do however think he is in desperate need of an intervention and not because who he votes for but because of his illness.
Then there was Taylor Swift.
All the people praising Kayne for being bold and going against the grain turned around and told Taylor Swift to STFU, that she was a celebrity and had no right to speak.
Ummm, okay.
Both are citizens of the United States.
Interestingly enough Kanye chooses not to vote.
Taylor however does.
For the first time she chose to speak out about it.
And Republicans lost their minds.
But I'm not sure why.
She said who she was voting for and why.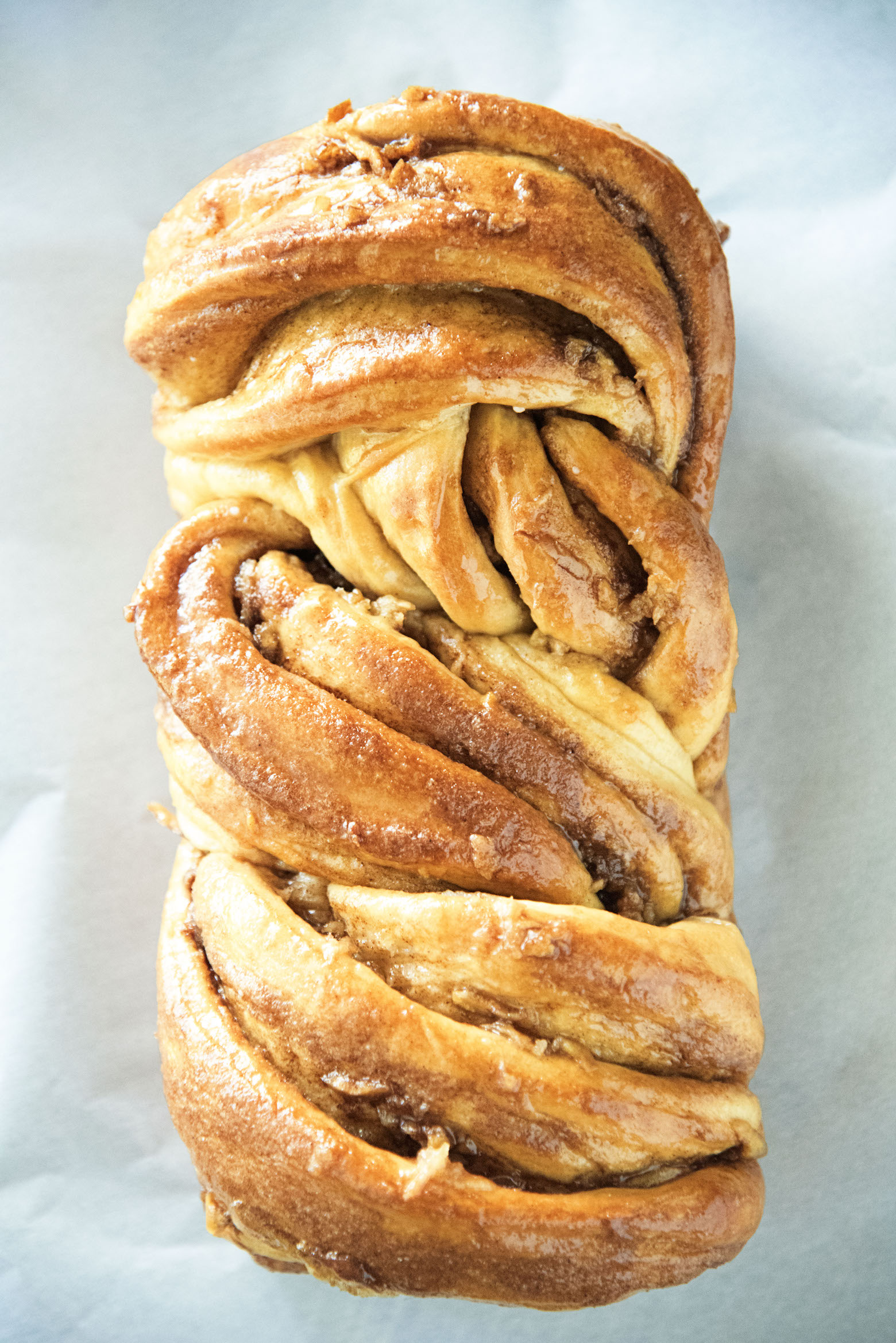 Then made this statement:
"Please, please educate yourself on the candidates running in your state and vote based on who most closely represents your values.
For a lot of us, we may never find a candidate or party with whom we agree 100% on every issue, but we have to vote anyway.
So many intelligent, thoughtful, self-possessed people have turned 18 in the past two years and now have the right and privilege to make their vote count.
But first you need to register, which is quick and easy to do."
She never once told people how to vote.
Taylor simply said to educate yourself about the candidates and pick one that comes closest to your own personal values.
And then go out and actually vote.
Gee, what a horrible person she is…telling people to go pick someone based on their values.
I've watched her be raked over the coals for that totally sensible and logical statement.
I get annoyed and then I tend to bake bread.
You all know that I love me a babka and so I made this Brown Sugar Apple Cinnamon Babka.
My tree outside still keeps producing apples so I still keep making stuff with apples. 🙂
I tried making this babka with buttermilk instead of just milk and really like the texture it gave…so I have a feeling I'll be sticking with buttermilk in my babkas from now on.
I'm going to have a Taylor Swift moment for you all and tell you to get out and vote.
Your vote counts…it really does.
P.S. It's a great day to buy my cookbook Holy Sweet!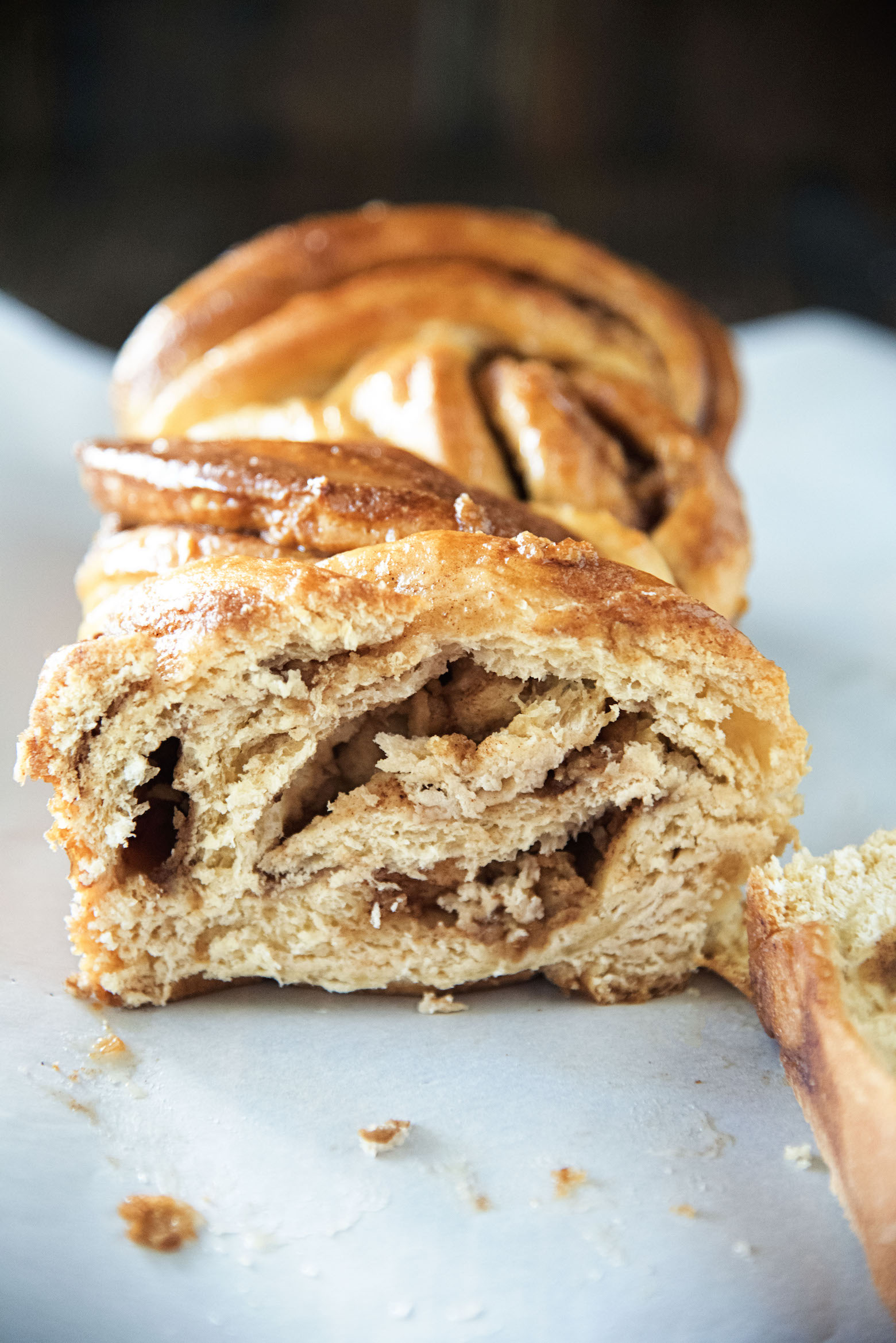 Want More Babka Recipes?
Oatmeal Chocolate Chip Cookie Babka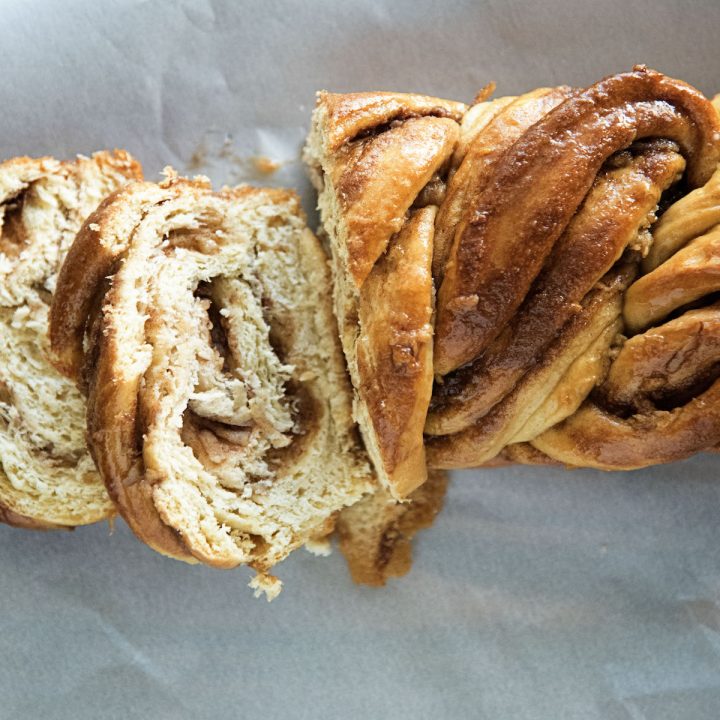 Brown Sugar Apple Cinnamon Babka
Ingredients
For the Bread:
1 TBSP dry active yeast (I used Red Star Yeast)
1/2 cup + ½ tsp. brown sugar
½ cup apple cider (105-110F)
4 ½ cups all-purpose flour
1 tsp. vanilla extract (I used Rodelle)
½ cup full fat buttermilk
¾ cup (1 ½ sticks) unsalted butter, melted
2 eggs
For the filling:
2 Honey Crisp Apples, shredded, skin on
3/4 cup butter, at room temperature
3/4 cup brown sugar, packed
1 1/2 TBSP cinnamon
1/2 tsp. fresh ground nutmeg
For the Glaze:
1/3 cup granulated sugar
4 TBSP unsalted butter
¼ cup apple cider
Instructions
For the filling:
Using a stand mixer with the paddle attachment beat together the butter, sugar, and cinnamon. Set aside.
Dab shredded apples with paper towel to soak up some of the extra juices that were produced in shredding the apples.
For the Bread:
Place the yeast and ½ teaspoon brown sugar in a small bowl.
Add the apple cider and stir gently to mix.
Set aside until foamy, 5 to 10 minutes.
In a stand mixer fitted with a dough hook, mix together the flour, 1/2 cup brown sugar, and vanilla.
In a medium saucepan, scald the buttermilk (bring almost to a boil, until milk is just simmering).
Allow to sit for 1 minute to cool just slightly.
With mixer on low, add the cider-yeast mixture, buttermilk, and melted butter.
Add eggs one at a time.
When the dough begins to come together, after 2 to 3 minutes, turn off mixer and scrape down the sides.
Raise the speed to high and mix for another 5 to 10 minutes until the dough is shiny and elastic.
Place dough in a greased bowl with a damp towel on top.
Allow to rise until it has doubled, about 1 to 2 hours.
While dough is rising, make the glaze.
For the Glaze:
Combine the sugar, butter, and ¼ cup apple cider in a small saucepan and place over medium heat.
Stir until the sugar melts, about 5 minutes.
Set aside.
Making the Babka:
Cut the dough into two equal parts.
Roll out one part into a rectangle.
Spread 1/2 the cinnamon sugar butter mixture onto the rolled out dough and then sprinkle 1/2 the apples on top of that.
Roll dough up like a cinnamon roll and cut it straight down the middle so the filling is exposed.
Cut ½ inch off each end.
Layer each cut piece on top of one another and twist.
Fruit will come out, that is to be expected.
Place in a greased loaf pan.
Repeat with other babka dough.
Lightly drape a kitchen towel over the top of pans.
Allow to rise another 30 minutes.
Preheat oven to 350°F while the dough rises.
Bake for 20 minutes with aluminum foil lightly tenting the bread.
Remove foil and brush with two layers of the apple cider glaze.
Put back in oven and bake another 15-20 minutes.
The edges should be slightly brown and the middle should be slightly doughy.
Immediately brush with another 3 layers of apple cider glaze.
Allow to cool for 5 to 10 minutes.
Using a butter knife, loosen sides of the babkas from the pans and place on top of parchment wire rack to cool.