Cream cheese, hot chocolate mix, espresso powder, and old fashion glazed donuts make up this Coffee and Donuts Cheesecake Cheeseball.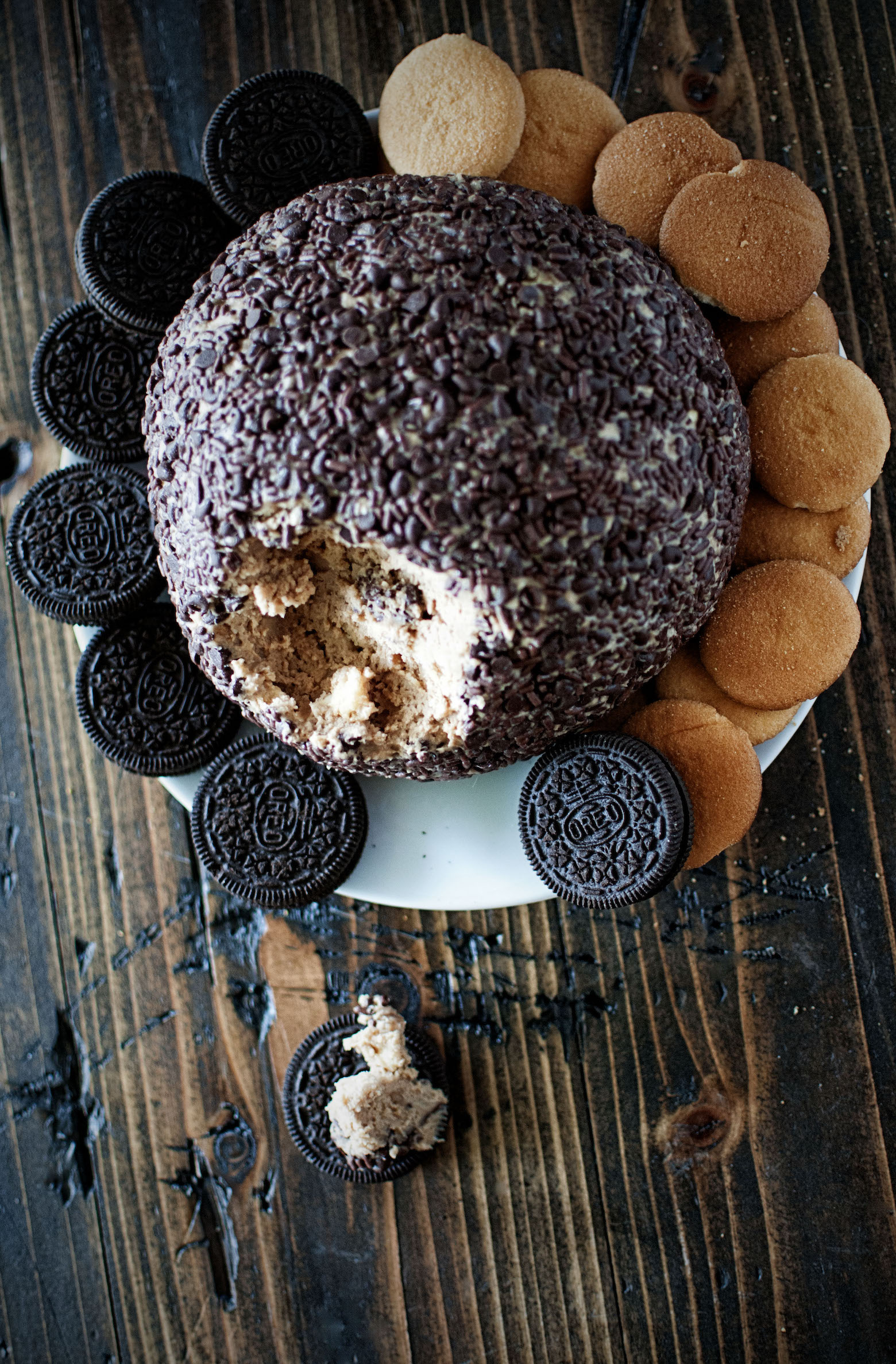 I have a love/hate relationship with Twitter.
I love it for the fact that it's literally up to the minute of current events.
Which can be good and bad.
When the mass shootings were happening in Vegas it was Twitter who was basically the first to break the news.
And again that was good and bad.
Good because you were getting live coverage from people there.
Bad because people put out a lot of fake info about the shooting as well.
This week on Twitter with the release of the new book about Donald Trump that they are trying to silence, many people were posting parts of the book on Twitter.
As an experiment/joke someone wrote an outrageous passage about Trump wanting to watch a 24 hour Gorilla channel as a parody of the book. It spread like wildfire with many people believing it was true.
I watch time after time people engaging with bots or trolls on Twitter as well.
If they just took two seconds to look at the person (and I use that term loosely) profile they would see that they have like 10 followers and half of their profile is spelled wrong.
An even easier way to gauge if someone is a possible troll is to use this search site. You just put in the Twitter handle.
Example, my Twitter handle is @bakerpeabody and you type that in it will tell you that I have a 0/10 chance of being a troll.
Lucky me. 🙂
You may say to yourself how do people fall for this stuff?
Well, often people are not social media savvy.
And again, if you are reading a blog you maybe saying who isn't social media savvy?
Well, my parents for one. My dad while he does things on the computer he does no social media at all.
He often sends stories in emails that I have to write back with links showing that was not true.
My mom is never on the computer. She has an email and I think twice a year my dad makes her check it.
My husband and I had to explain over Christmas to them what clickbait is.
Again, you may be saying how is that possible?
They just didn't grow up with it.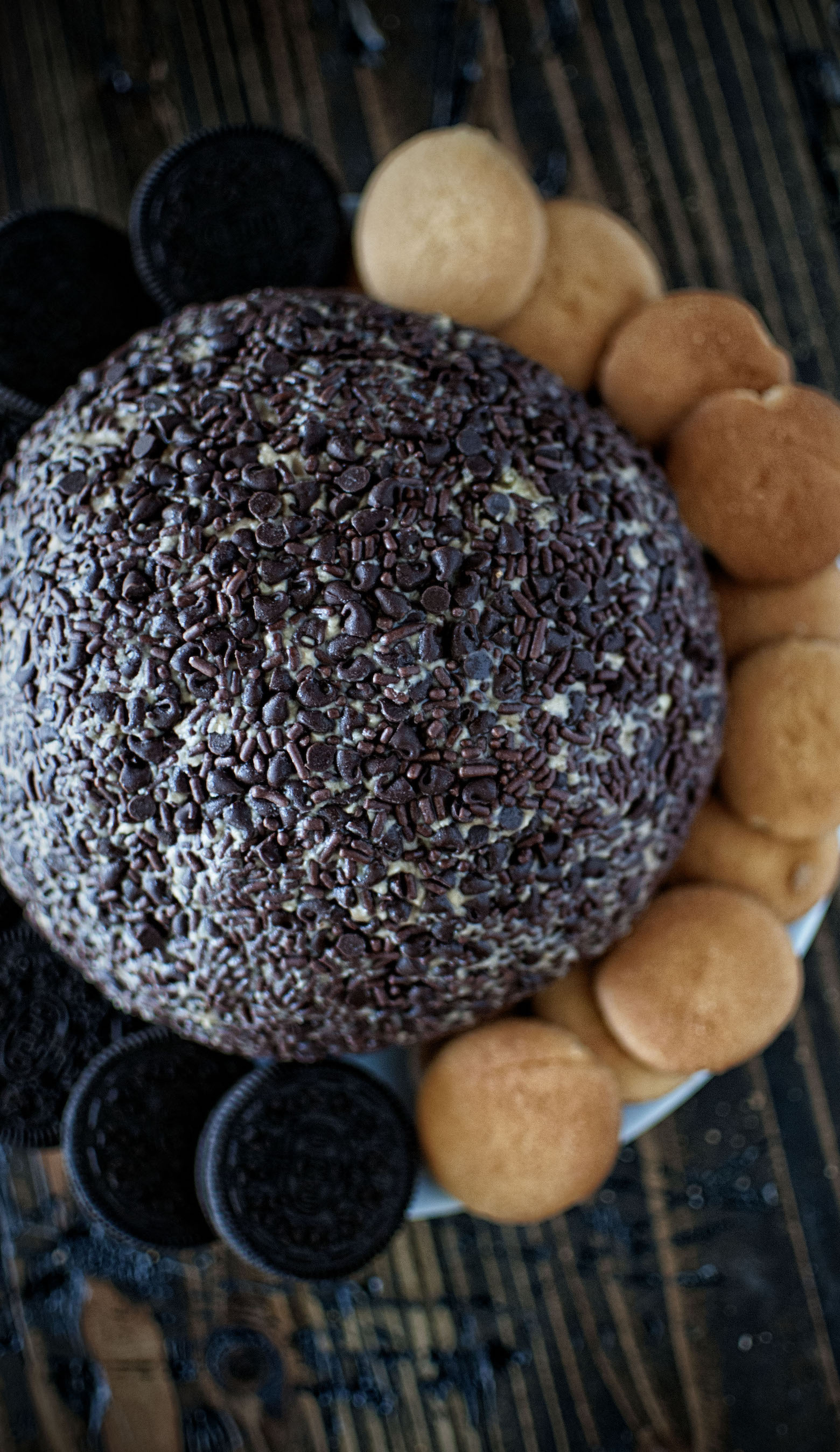 They grew up in a time where if things were in writing they were true. Where news stations weren't doing things like "could your dinner kill you tonight found out at 11?"
Which FYI if my dinner can kill me you best tell be before 11 because I would have already eaten it and apparently died possibly. Just saying.
Another thing I love hate about Twitter is that I am a moderate (politically speaking) and so I am hated by both sides.
There are very few shades of gray on Twitter politically speaking and so depending on how and who I respond to I can be called a Libtard or a Nazi in the same day…or same hour. 😀
Point of all this? Do your research before you retweet something. Do your research before you post something on Facebook. Don't be part of the problem.
Not related to Twitter is this Coffee and Donuts Cheesecake Cheeseball.
I have made quite a few of them as of late and you are going to see many, many more.
They are easy to make. They taste great. Pretty much everyone loves them when I bring them to parties. They are fun.
This one is awesome because it has pieces of donuts in it. I mean, how yummy is that?
The cheesecake base is a mocha cheesecake…a combo of espresso powder and hot chocolate mix. I tend to be a fufu coffee drinker in that I like it flavored or with things in it. You also need the cocoa to kind of help keep it to hold shape.
I used Old Fashioned Glazed Donuts. I feel this is better with cake donuts than yeast, but it's your cheeseball so do with it whatever you want. 🙂
Last but not least…it's a great time to order my cookbook. 😀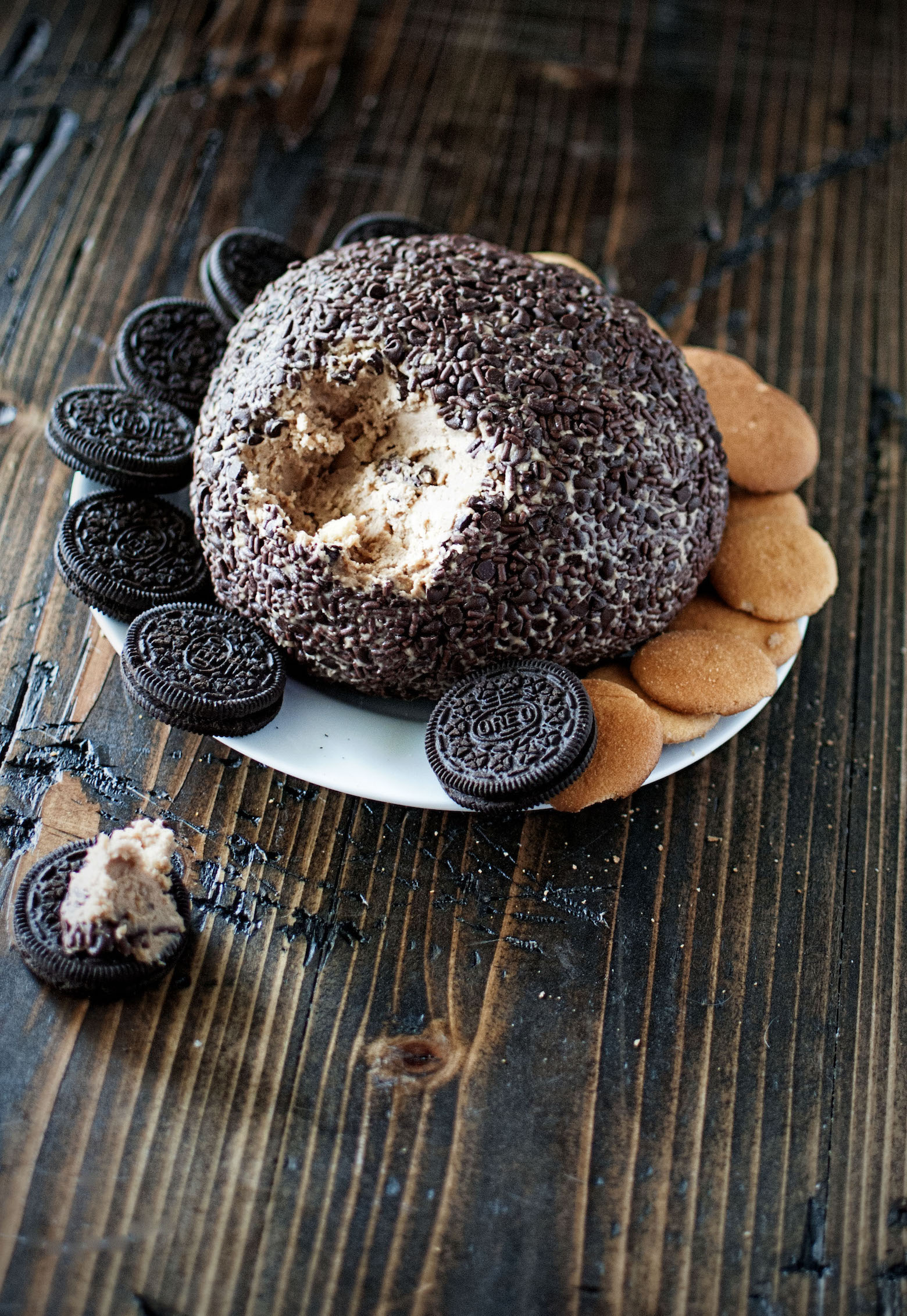 Want More Cheesecake Cheeseball Recipes?
Cake Batter Cheesecake Cheeseball
Banana Split Cheesecake Cheeseball
Sugar Cookie Cheesecake Cheeseball
Gingerbread Cheesecake Cheeseball
Circus Animal Cookie Cheesecake Cheeseball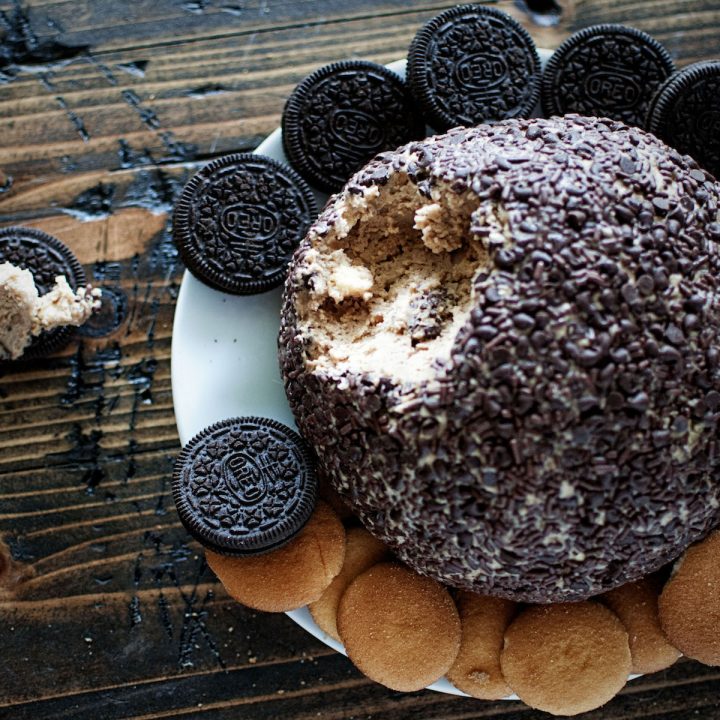 Coffee and Donuts Cheesecake Cheeseball
Ingredients
16 oz. cream cheese, at room temperature
1 cup unsalted butter, at room temperature
1 TBSP espresso powder
1/2 cup hot chocolate mix
½ tsp. vanilla extract
1 ½ cups powdered sugar
4 Old Fashion Glazed Donuts
mini chocolate chips
chocolate sprinkles
Instructions
Using a stand mixer with a paddle attachment beat together the cream cheese and the butter until fully incorporated.
Add the hot chocolate mix, espresso powder, sugar, and vanilla extract and beat until fully incorporated.
Add donuts to the batter and mix on low until the donuts are in chunks.
Lay out a piece of plastic wrap and scoop the cream cheese mixture onto it.
Do your best to form a ball, then wrap up the ball in the plastic wrap.
Do an extra layer of plastic wrap to help it keep its shape.
Freeze for about 2 hours.
Take the ball out of the freezer and unwrap.
Place the sprinkles and chocolate chips in a low shallow baking dish or jelly roll pan (I find a plate too small).
Roll the ball in the sprinkles making sure you cover as much of it as you can.
Wrap the ball back up into some plastic wrap and place in the fridge.
If not serving that day, place back in the freezer and then take out an hour before serving to come up to room temperature.
Serve with assorted cookies.