These Chocolate Dipped Gingerbread Cupcakes with Orange Swiss Meringue Buttercream are the perfect cupcake for holiday festivities.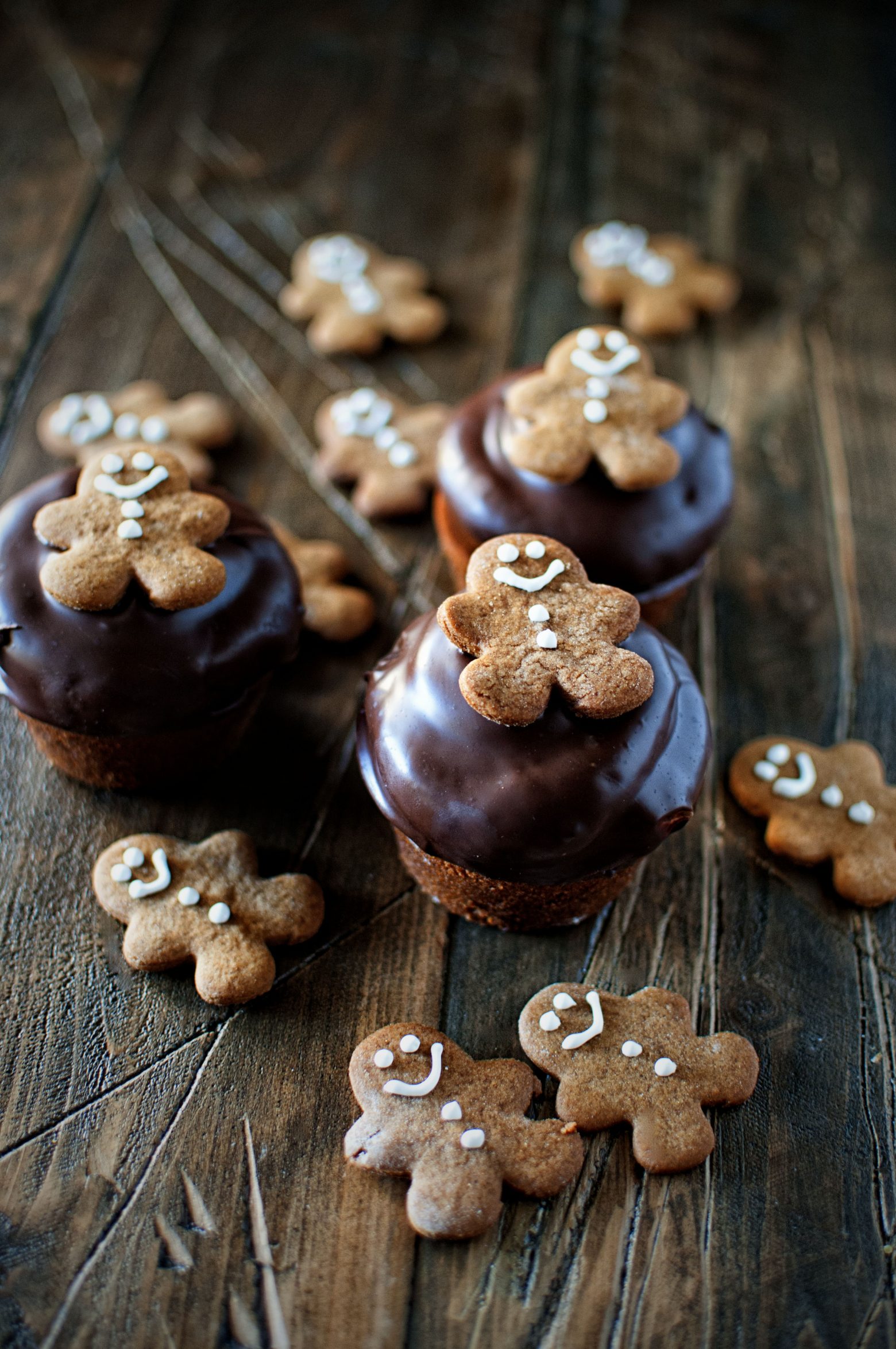 I cut out sending Christmas cards a long time ago.
It first started when I had a hand injury and physically could not write or sign anything and so I skipped that year.
Then realizing that I enjoyed not sending out a Christmas card I just kept skipping. Which is kind of sad for the fact that I enjoy getting Christmas cards.
If I ever get my act together I will start again.
But since I am usually a hot mess…I will do it over the internet. 😀
Hi Friends and Family (and blog readers),
2017 was quite a roller coaster of a year both for our family and for the nation.
Perhaps the biggest news of 2017 was that the hubby and I purchased a home.
You might know it from the movie The Money Pit but it's one story.
I kid…sort of.
But yes, it's what one would all a fixer upper…big time.
In the Seattle area market the average house is running about $550K so we had to go fixer upper.
Luckily my hubby is quite the fixer upper.
With the twins grown up and graduated and their mother having a very large home with a bedroom for everyone we decided to go much smaller.
How small? 1248 sq. ft.
Which the last two places we lived in were 2100 sq. ft..…so we have been playing where do we put this Tetris.
But two people do not need a ton of space.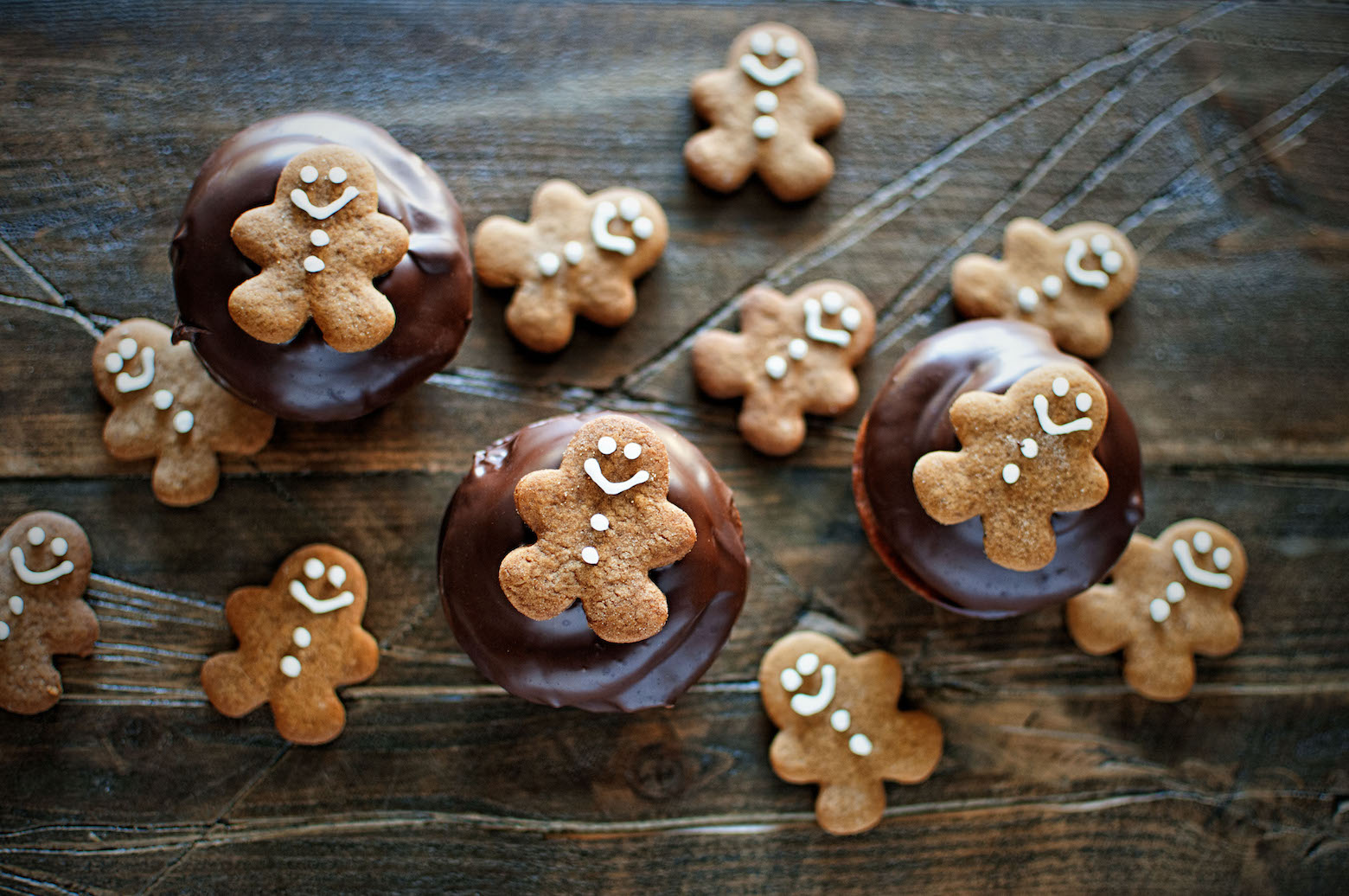 It's out in more of a rural area where we are surrounded by farms and I wake up to hearing the neighbors rooster each morning…who lucky for me likes to sleep in. 🙂
The kitchen is dreadfully small (78 sq.ft) but we plan on expanding it and bought the house because there was room to do so.
When that will happen who knows?
We had planned on doing it this coming summer but some family drama is causing that not to happen.
We also bought the house because of the dogs.
They finally have 1/3 of an acre to call their own and roam around on.
Speaking of dogs, we only added one to our family this year…which is amazing for us.
Her name is Tulip and she is an English Toy Spaniel.
She comes from a puppy mill and was bought by a rescue at a USDA auction to break her free from that life.
She is the youngest dog we have (almost 3 now) but she honestly acts as old as the others.
Pretty much lounges around all day.
And yes, she looks like a little alien.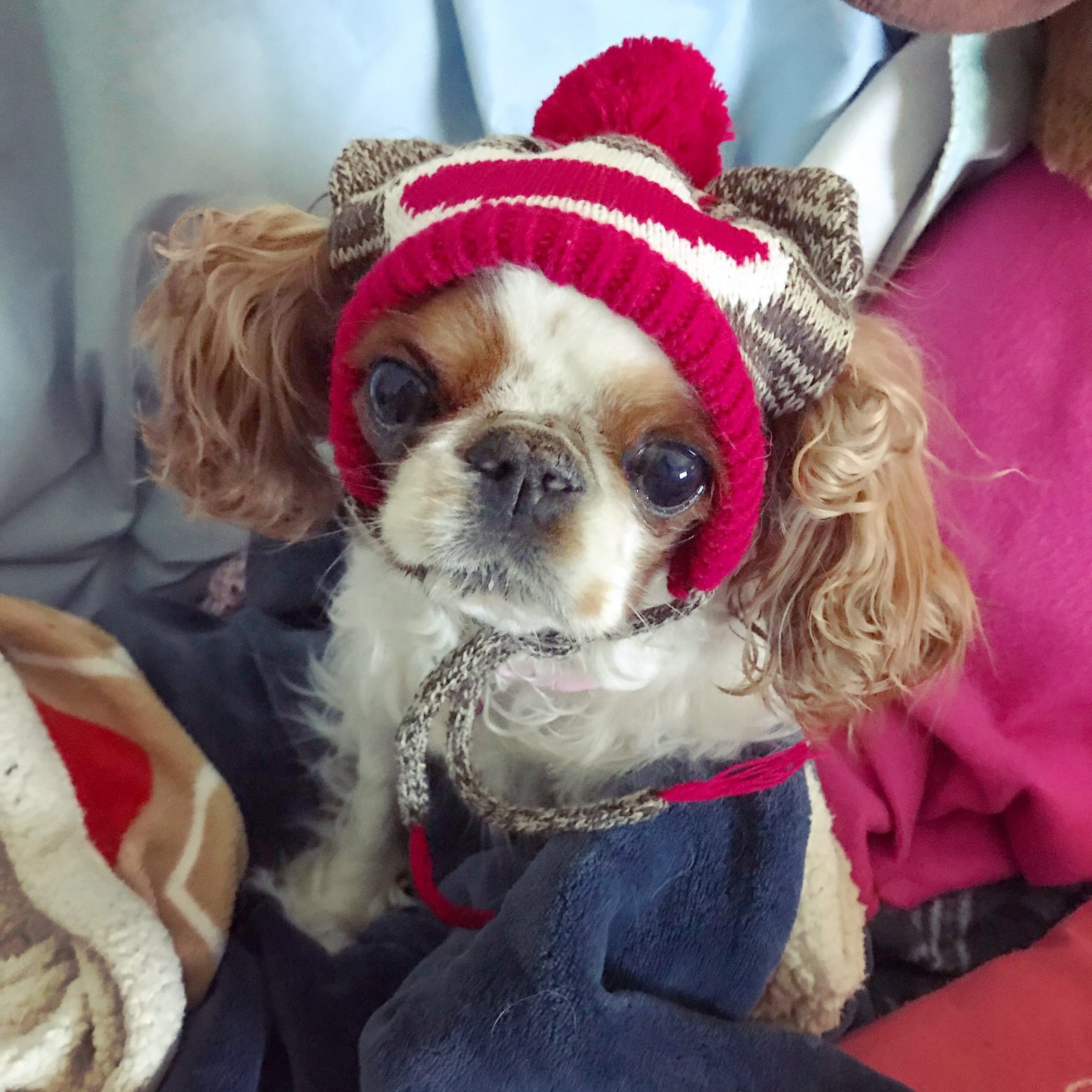 Tulip, like most puppy mill dogs, has a hard time trusting humans and we have been working with her on that since we got her in March.
She's making great strides.
With Tulip that brings up the dog count to five.
Yes, five.
Chaos but so much love.
We often get asked how do you keep a house clean with five dogs. Simple.
We don't. 😛
Mickey (age 10) developed a murmur this year and to add to his spinal disease, deafness, facial paralysis he now has a bad heart…as Cavaliers often do.
He recently got his pain meds upped and is a much happier pup once that happened.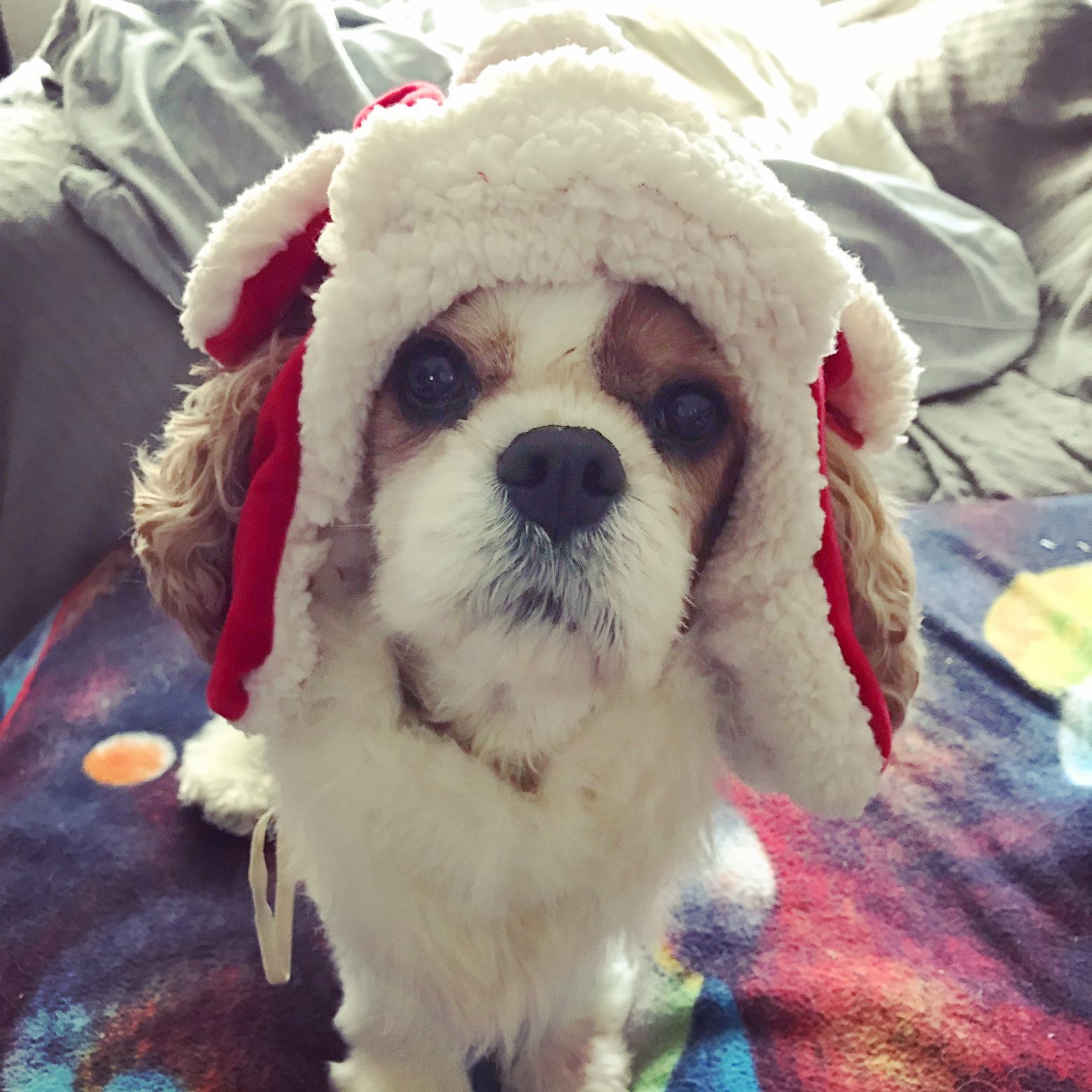 Crissy (age 11) is doing well.
While her mitral valve disease is progressing she is not in congestive heart failure and we know that for sure as we were just at the cardiologist.
She is just as sassy as ever with a heart of gold.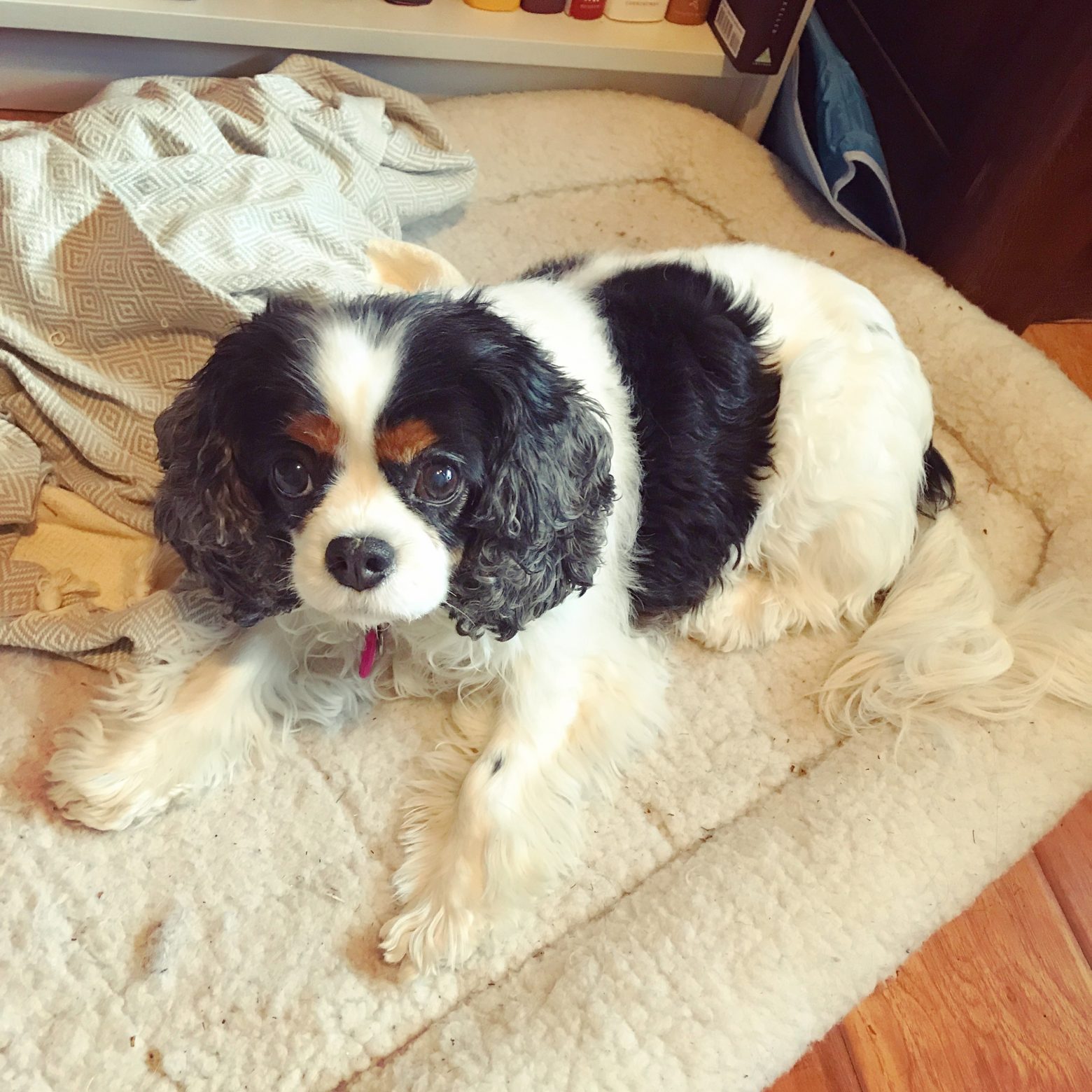 Daisy (age 8) was our only healthy dog until this year.
She also like Mickey developed a murmur but hers has progressed much more than his and she is on medication just like Crissy.
She continues to be our ultimate mama dog taking care of all the pups and her humans.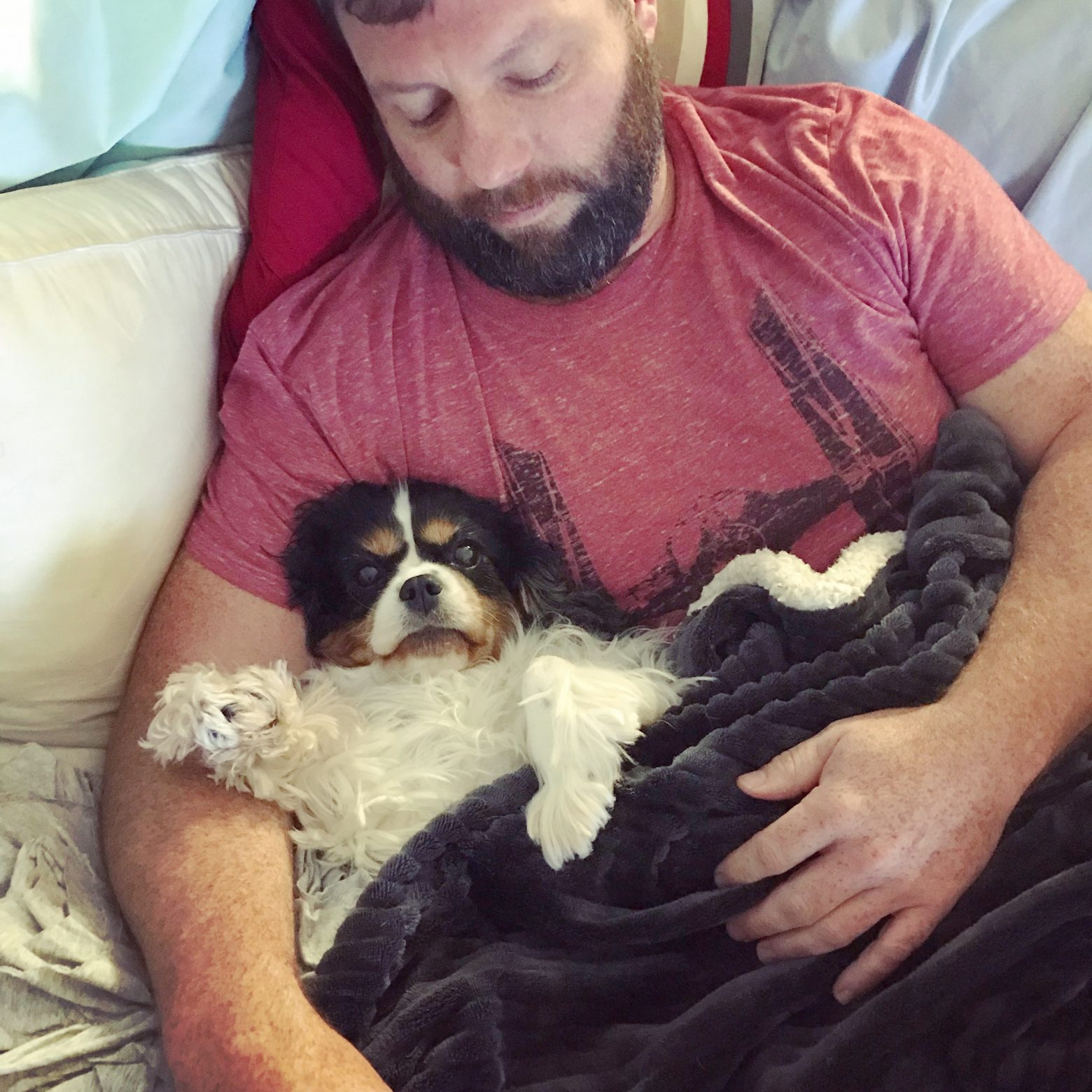 Georgia (age 6) is an English Toy Spaniel like Tulip.
She comes from the same rescue as Tulip as well.
Georgia, like Mickey, has Syringomeylia which is a spinal disease.
She is the biggest goofball and biggest (that a 12 pound dog can be) lover.
She loves everyone she meets and let's them know that.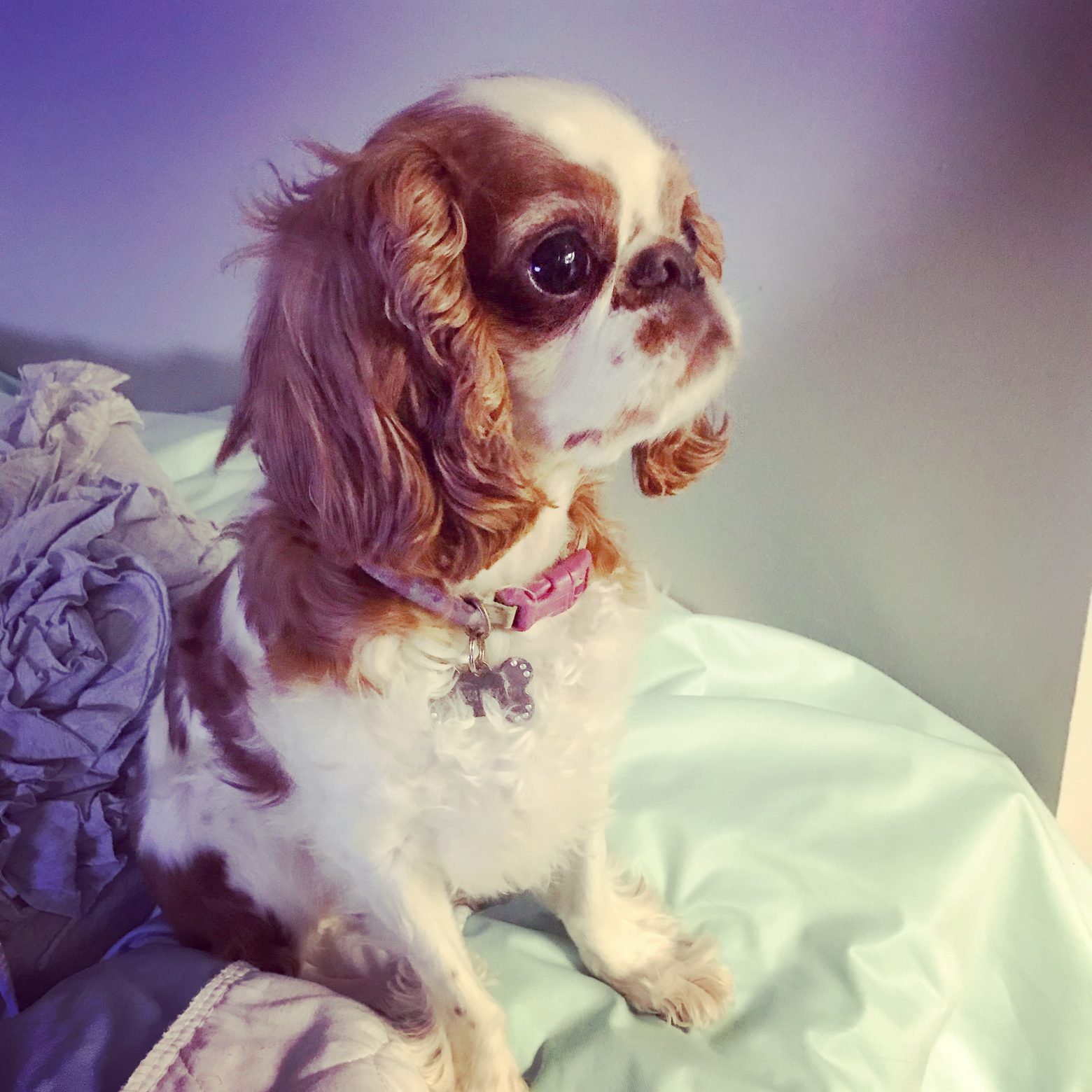 Luckily for us, at least as I write this, we did not lose a dog this year.
I hope to say the same in 2018.
The dogs have their own Instagram (which is more popular than mine) if you want to follow along and look at cute dogs.
My stepdaughter had one of her first great milestones as an adult…moving into her first apartment.
Stepdaughter is super excited and terrified all at the same time.
She's learning the joys of freedom and the reality that toilet paper cost a lot of money. 🙂
And she's working at Starbucks full time and is still dating her high school sweetheart.
My stepson is living at home with his mother and working.
He's learning that being a grown up is not nearly as fun as the brochure made it out to be. 🙂
But he is doing well and seems to like his job.
Like most kids his age he is still just trying to figure it all out.
Hubs had a few health issues this year.
Right now he is still recovering from a herniated disc in his neck.
He had it 11 years ago and it's in the same spot.
No surgery as of yet as he is improving but it has impeded greatly with hockey playing and house fixing up.
Other than that he is doing great.
Absolutely LOVES working for the Port of Seattle and has now worked there for 10 years.
For me this has been a rough year health wise.
All three of my autoimmune disorders decided they needed to flare up.
Stress plays a big factor so buying a house, as much as I love it, did cause some issues.
So did some on going family strife.
Sadly this also means I have not been able to play as much hockey as usual…usually missing half a season now.
Hoping things will all get figured out and the stress will go way down.
The blog turned 12 this year.
It still makes almost no money but amazingly after all these years I still enjoy doing it.
No real big plan to change anything on the blog in the coming year as I roll into year 13.
Interacting with readers is still my favorite part of blogging.
Despite all the health stuff I'm still chalking 2017 up as a success.
I have a great life with an amazing husband and wonderful friends who make it that much better.
Wishing you all a Merry Christmas (because apparently we are bringing that back…didn't know it was gone),
Peabody and family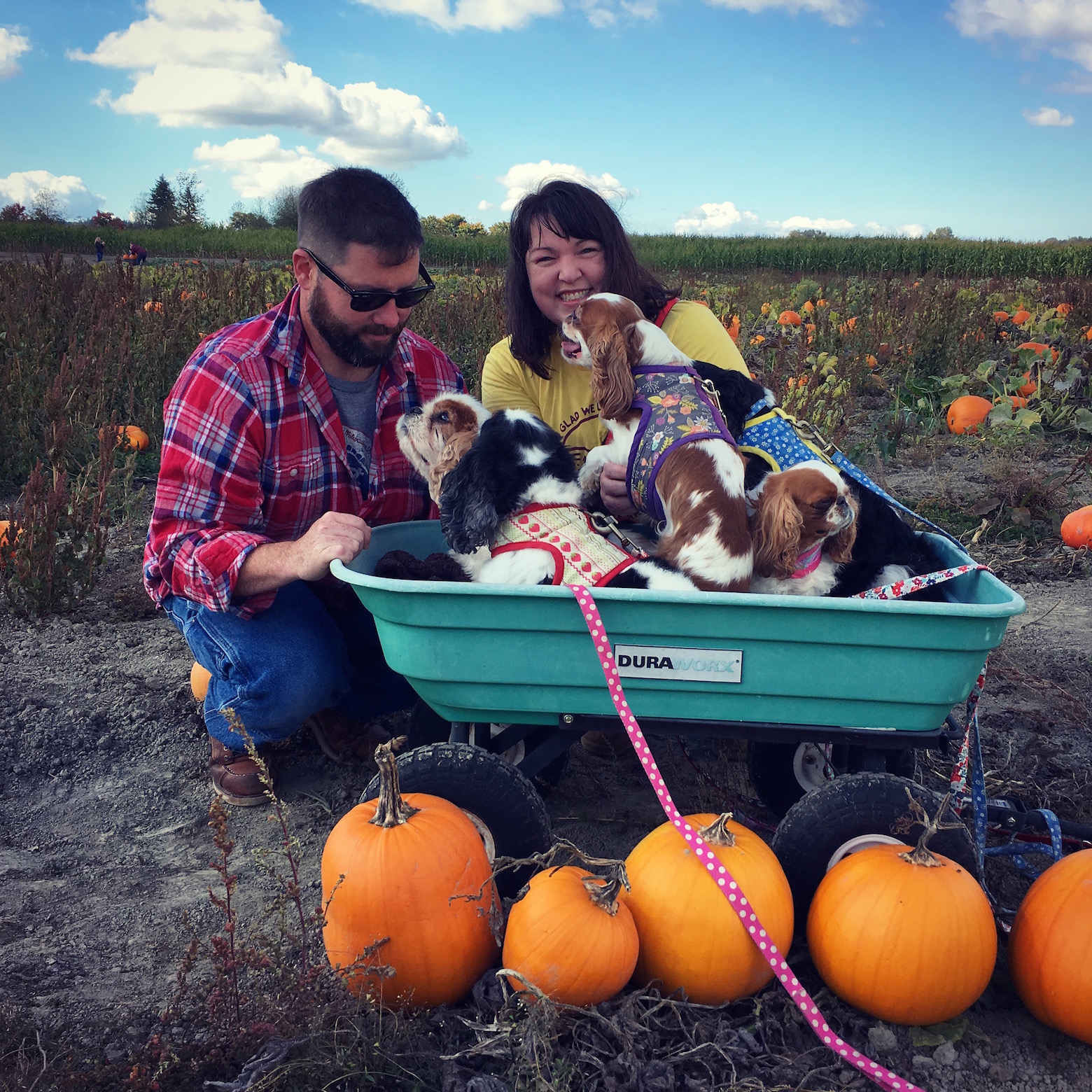 Now let's talk cupcakes.
These are a moist gingerbread based cupcake topped with orange Swiss meringue buttercream and dipped in semisweet chocolate all topped with my mini gingerbread man cookies.
I love gingerbread and orange together and so these were just perfect.
P.S. It's a great day to buy my cookbook Holy Sweet!
Want More Gingerbread Recipes?
Gingerbread Cheesecake Cheeseball
Clementine Upside Down Gingerbread Cake
Chocolate Gingerbread Layer Cake
Cream Cheese Frosted Gingerbread Sweet Rolls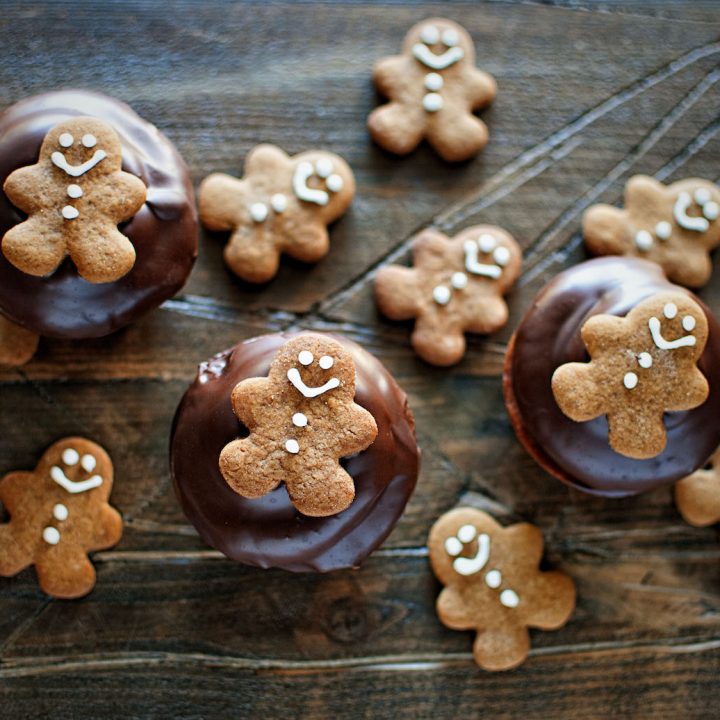 Chocolate Dipped Gingerbread Cupcake with Orange Swiss Meringue Buttercream
Ingredients
For the cupcakes:
1 cup unsalted butter, melted
2 large eggs, lightly beaten
1 1/2 cups granulated sugar
1 cup molasses
2 cups hot water
4 1/2 cups all-purpose flour
2 tsp baking soda
1 tsp salt
1 1/2 TBSP gingerbread spice
For the Frosting:
9 egg whites
2 cups granulated sugar
3 cups unsalted butter, cubed and at room temperature
zest of one orange
1/4 tsp. salt
5 oz. white chocolate melted and cooled slightly
2 TBSP frozen orange juice concentrate
Chocolate Coating:
24 oz. semisweet chocolate, finely chopped
6 TBSP vegetable oil
Instructions
Preheat oven to 350F.
Spray two muffin pans with baking spray or line with liners.
Combine the melted butter, eggs and sugar in a mixer fitted with a paddle attachment and mix until well combined.
Add the molasses and water and mix.
Sift the flour, baking soda, salt, and gingerbread spices together.
Working in batches, and mixing after each addition, add the dry ingredients to the molasses mixture. Mix until smooth.
Pour into the cupcake liners ¾ of the way full and back for 20-22 minutes depending on your oven.
Let cool in pan for 5 minutes then remove from pan and place on a wire rack.
For the Buttercream:
Place the egg whites and sugar in the metal bowl of a stand mixer and set over a small pot of simmering water (the bowl should not touch the water).
Heat, stirring occasionally, until mixture is 160F or hot to the touch.
Transfer bowl to stand mixer and beat on high speed with a whisk attachment to medium stiff peaks, about 8 minutes.
Reduce mixer speed to medium low and add butter a tablespoon at a time, letting it incorporate into the meringue for few moments before adding more.
Add orange zest, melted white chocolate, frozen orange juice concentrate, and salt and beat on high for 1-2 minutes until smooth and creamy.
Frost the cupcakes.
Prepare the chocolate coating:
Combine chocolate and oil in a medium heat-proof bowl set over a medium saucepan of barely simmering water; stir until melted and smooth.
Transfer to a small bowl, and let cool about 15 minutes.
Holding each cupcake by its bottom, dip cupcake in the chocolate to coat frosting, allowing excess to drip off. Transfer to a baking sheet fitted with a wire rack.
Spoon more coating around edge of cupcake and any exposed frosting.
Top with mini gingerbread man cookies or festive sprinkles.
Let cupcakes stand at room temperature 15 minutes.
Cover, and refrigerate for 2 hours more.
Cupcakes can be refrigerated for up to 3 days.