Raspberry Key Lime Tart is a creamy key lime pie with a twist of fresh raspberries and mascarpone all in a shortbread crust.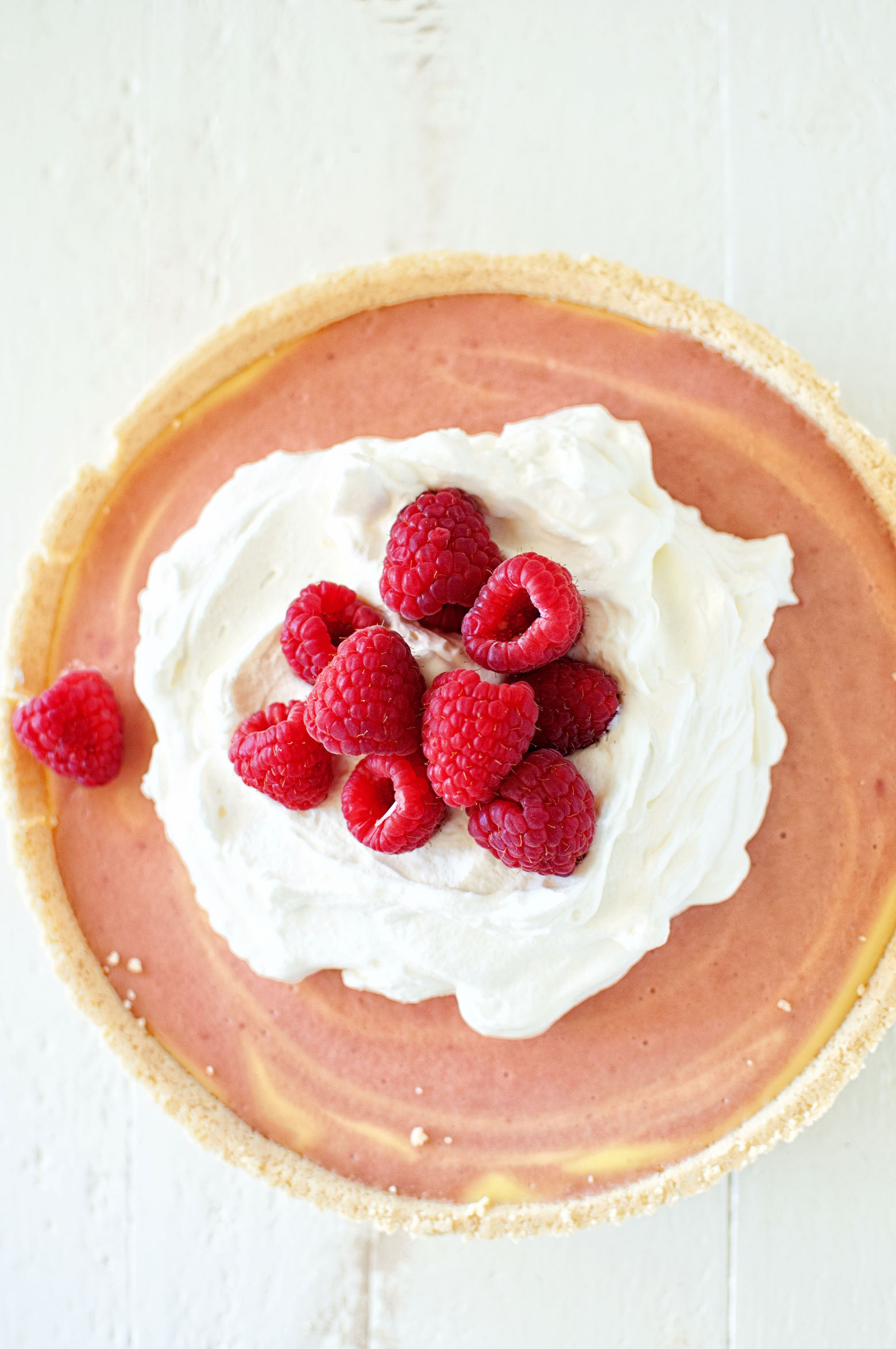 While scrolling on FB the other day one of the body positive sites I follow they posted an article about how the average size female in the US is now a size 16 and how clothing designers need to adjust to this.
Now on the actual site you had people saying amen yes, that they would love to see more designers doing plus size clothing.
But if you followed to the original origin of the article the tone was very, very different.
Fat shaming galore.
The biggest argument is that people are worried about our health.
People who say that don't think they are fat shaming but they are.
Let me first say this.
Those of us who are fat realize we are fat.
We know that with the more pounds on our body the more at risk we are for certain diseases.
This is not news to us.
But the body shaming doesn't work.
Doctors have tried it for years.
All that led to was overweight and obese people not going to the doctor because they were tired of being fat shamed.
Me being me, I will tell a doctor off.
I have on more than one occasion asked for another doctor because they were not addressing the issue at hand.
Or they couldn't believe I wasn't diabetic. Etc.
But I go to the doctor because I want to know my numbers.
Because if something does come up I want to be able to address it.
But most people are not me and once they have a bad experience they don't want to go back.
Overweight and obese people don't like to go to the gym for fear of being ridiculed.
Just look at the former playmate making fun of the poor older woman on Snapchat.
Then you had those that came out and said that it was just disgusting to look at.
Says society.
Society throughout history have preferred men and women at various sizes.
Today our society is dictated by greed.
We have to be thin because the magazines and advertising says so…because it makes them money to make you feel bad about yourself.
The diet industry is a huge money maker.
As is the beauty industry.
I read once that Hydroxycut (the diet pill) pays millions of dollars in lawsuits because their product doesn't work…yet stay in business because they make millions and millions more than what they pay out.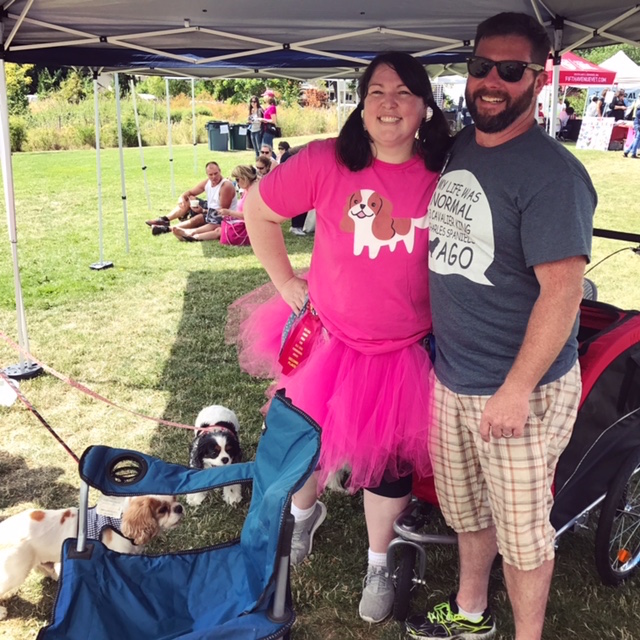 Women spend who knows how much a year to reduce the signs of aging.
Why? Aging is a natural process.
We are going to war with nature.
All because advertisers tell us so.
If we are okay with our wrinkles they can't sell us their $120 an ounce eye cream that is made of crushed pearls and snail poop.
All organic of course. 🙂
They say that people being okay with their weight just gives them an excuse to be fat and get fatter.
No, it just means that God forbid we are okay with who we are while we work on where we want to be.
And if we want to be the weight we are…deal with it.
They say that designers should not make bigger clothing that the average woman should starver herself down to fit into the clothing.
That essentially until we can starve ourselves down to the acceptable weight (which now a days seems to be about a size 6 or smaller) that we don't really have the right to be okay with who we are.
When I was a Weight Watcher leader one thing I would say over and over is buy clothing that fits.
No one ever wanted to.
They wanted to wait to buy a whole new wardrobe when they met their goal weight.
The problem with that is when you are wearing oversized clothing you look frumpy.
When you are wearing too tight of clothing you feel uncomfortable and self conscious.
I found that the ladies who consistently wore clothing that fit them the size that they were at not only had more confidence but lost more weight.
Some of that is motivation because when you wear clothing that fits people are more likely to notice you lost weight.
So to those of you who feel the need to comment on people's weight whether in real life or on line.
Don't.
You aren't going to get that person to lose weight by being a bitch or a-hole.
For those of you working on liking who you are…keep doing that.
I can assure you life is far more fun when you aren't worried about what others think about you.
In fact you just might go out and rock a pink tutu. 😀
Now on to this Key Lime Raspberry Tart.
I love key lime pie.
It's a summer dessert but I eat it all year round.
Since it's berry season I decided to make a Raspberry Key Lime Tart.
So glad I did.
It's a subtle flavor change but it's definitely still key lime pie.
I used a shortbread crust but you can use graham cracker if you prefer.
It's a great day to buy my cookbook Holy Sweet!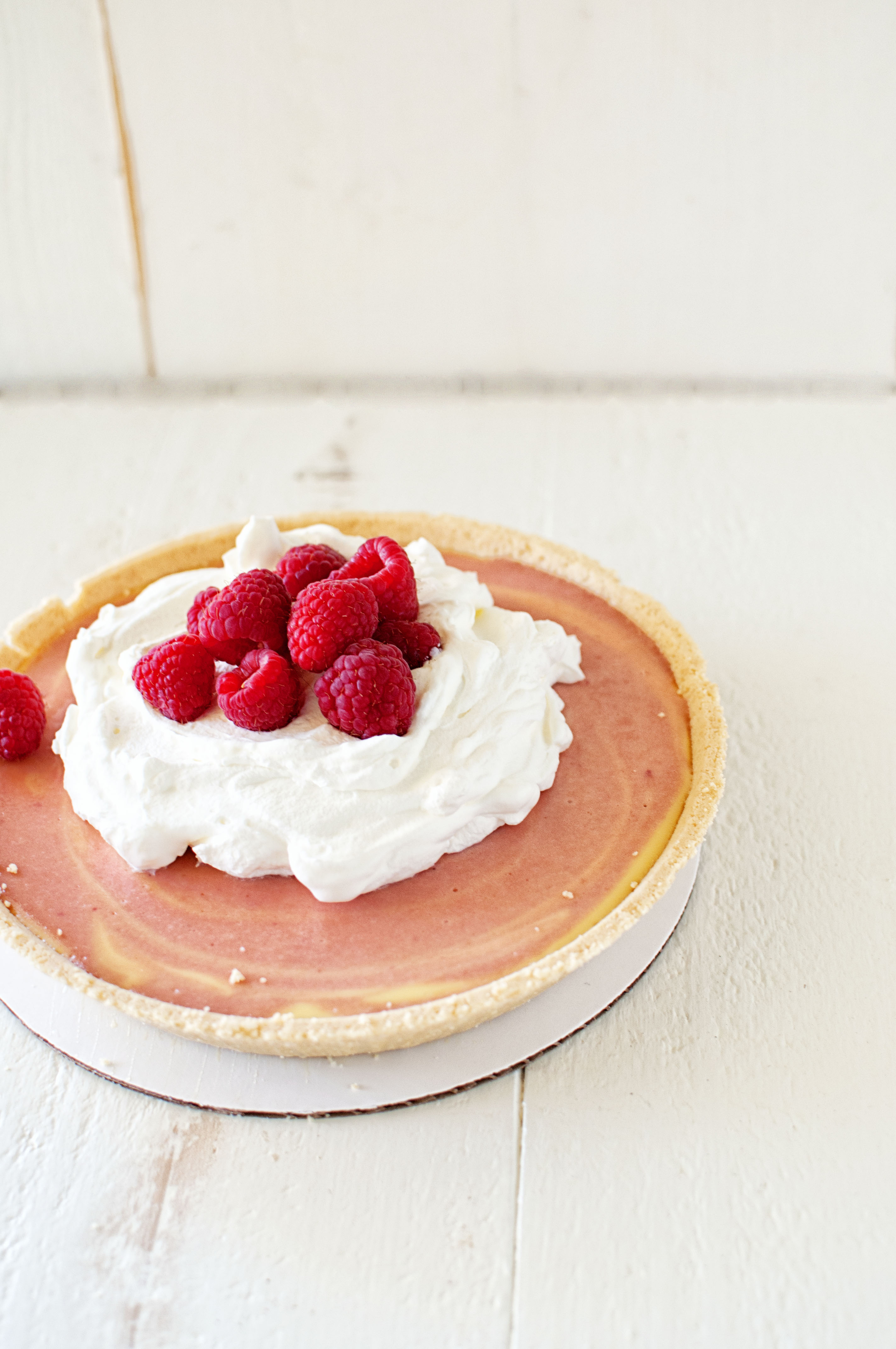 Want More Key Lime Recipes?
Mini Key Lime Ice Cream Pies with Raspberry Sorbet Middles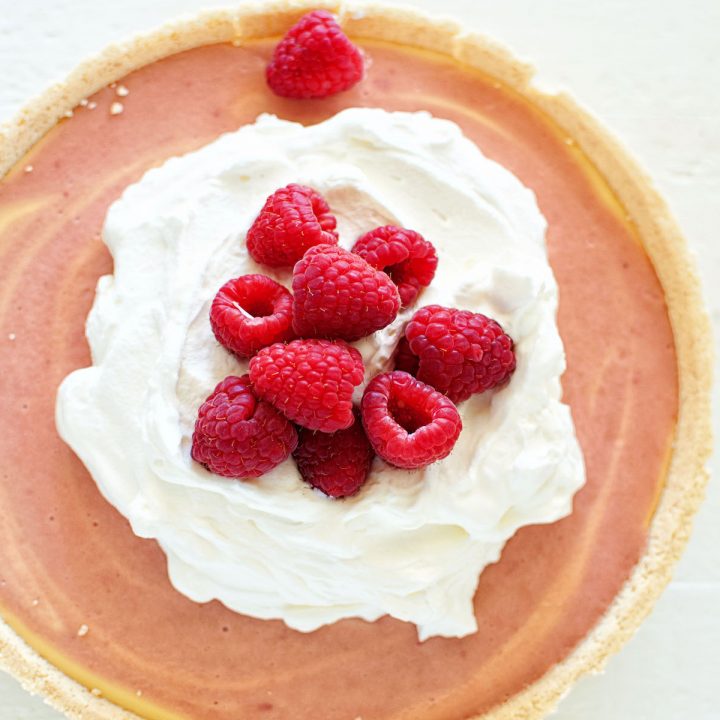 Raspberry Key Lime Tart
Ingredients
1/2 cup key lime juice,
1/4 cup heavy whipping cream
1/3 cup Mascarpone cheese, room temperature
1 can (14 ounces) sweetened condensed milk
1 to 2 teaspoons finely grated lime or key lime zest, divided
5 egg yolks
1 pint raspberries
whipped cream, for garnish
1 shortbread crust (I did store bought but feel free to make your own)
Instructions
Preheat oven to 325F.
Puree raspberries in a blender.
Push puree through a fine mesh strainer to get rid of seeds. Set aside.
Whisk sweetened condensed milk with the egg yolks.
Whisk in Mascarpone cheese.
Stir in whipping cream and lime juice.
Stir in 1 to 1 1/2 teaspoons lime zest.
Remove one cup of the filling into a medium size bowl.
Add the raspberry puree to the 1 cup of key lime filling. Whisk together until combined.
Pour the all key lime filling into a prepared shortbread crust.
Then pour the raspberry key lime filling on top of that.
Bake for 15 to 20 minutes.
Let cool to room temperature then place in fridge to firm for at least four hours.
Serve with whipped cream.