This Blackberry Key Lime Tart is a twist on traditional key lime pie with the addition of blackberries not only makes it pretty but tasty.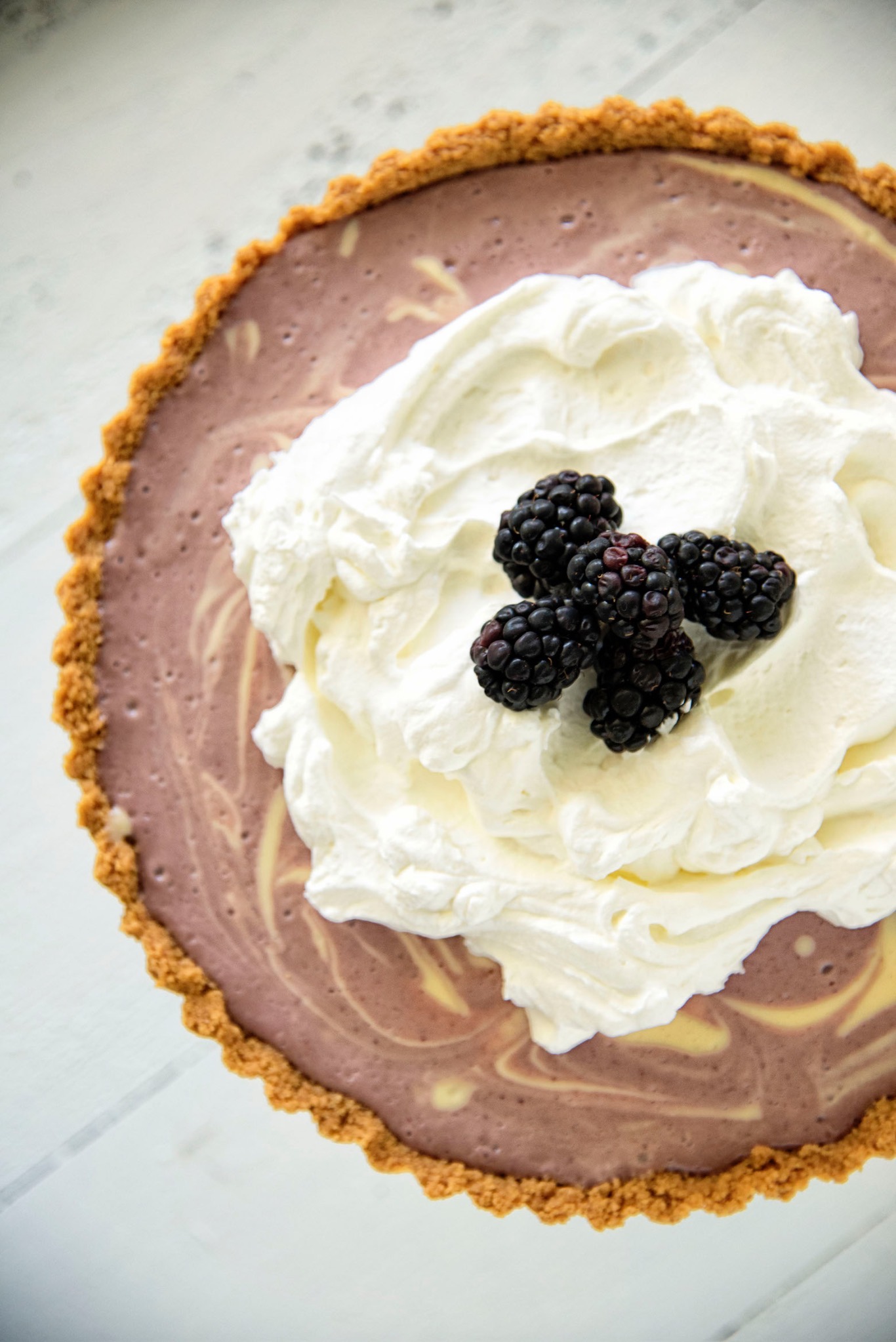 Sweet Recipea's is turning 13 in a about a week.
This isn't about the blog anniversary but how much blogging has changed in ways that make me sad.
My last blog post is a prime example.
Those that have read this blog or follow me on social media know that my dogs are a giant part of my life.
I mean we chose the house we bought based on our dogs needs more than our own.
This year I had a soul crushing loss in my life.
I mean I realize maybe dogs are not important to you but they are to me and my husband.
So it's disheartening to look back at when Crazy Cocker Spaniel died and I had many, many comments from readers.
And I had emails from readers.
Even I had gifts sent to me from readers.
Now I don't need the gifts but it's rather sad that 1 person left a comment (thank you to the person who did comment) on the blog and not one person emailed.
Sure there were a couple dozen comments on FB and Instagram but wow times sure have changed.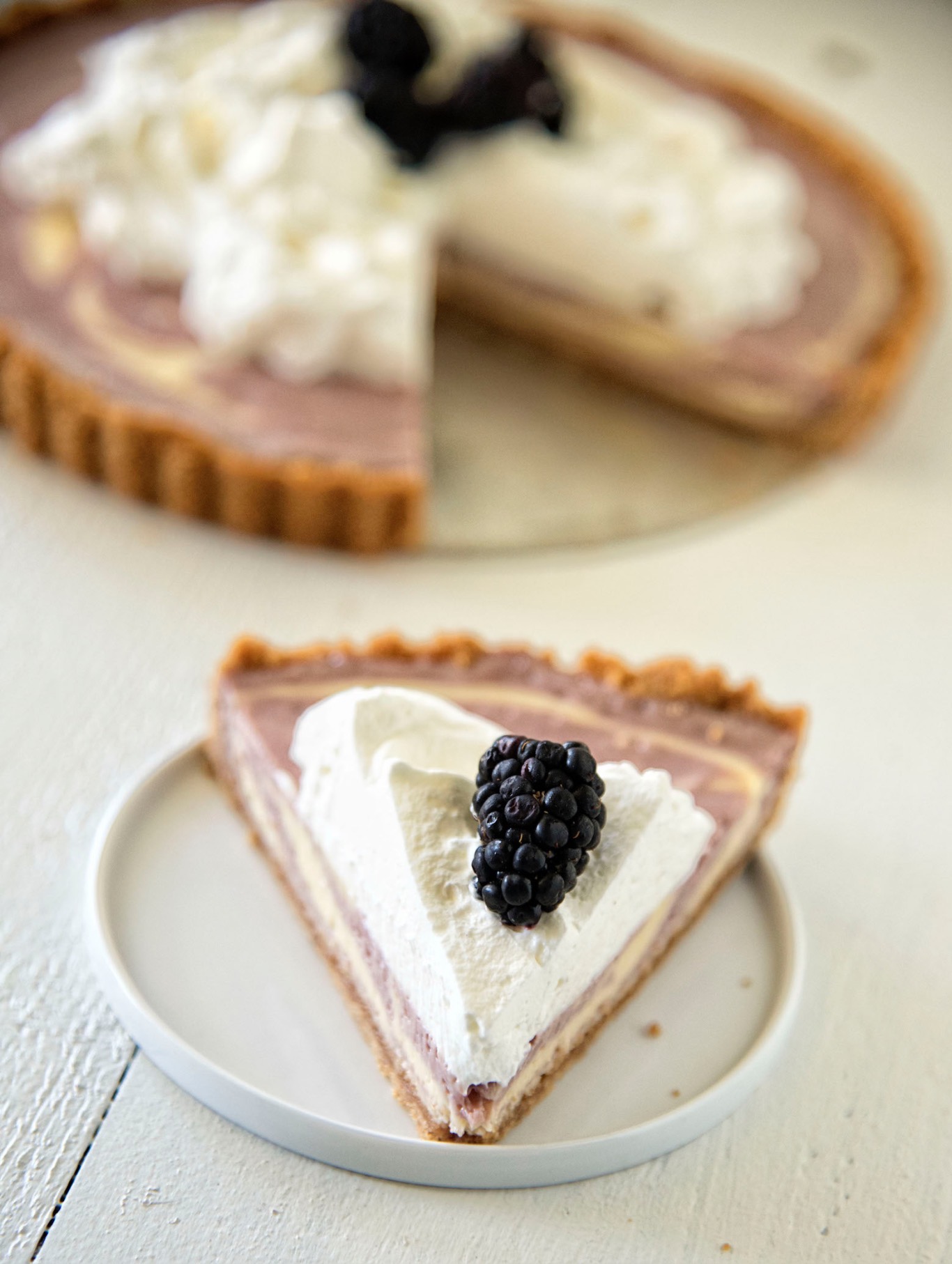 Blogging used to be about connecting.
It used to be so much more than give me a free recipe and don't ramble on about your life.
I met my matron of honor through this blog.
Made countless friends who were readers originally through this blog.
Inspired people to start their own blogs.
I think one of the things that is wrong with today's society is that we no longer connect with people.
We can't feel bad for them if we don't have to get to know their story.
People don't have time anymore to leave me a comment about the recipe or email me that they made a recipe.
But they do seem to find the time to complain that I have ads on my website or that they had to scroll through my rambling on about my life that they don't give a crap about just to get to the recipe.
They have time for that.
Some days I wonder why I blog at all anymore?
I'm not one of those big bloggers bringing in the big bucks. I rarely break even most years if I'm lucky.
So I'm not blogging for the money.
But then I bake something like this Blackberry Key Lime Tart with Brown Butter Graham Cracker Crust and I want to share it with the world.
It's times like that when I am reminded why I started blogging in the first place.
I wanted to share recipes.
And so I will.
P.S. It's a great day to buy my cookbook Holy Sweet!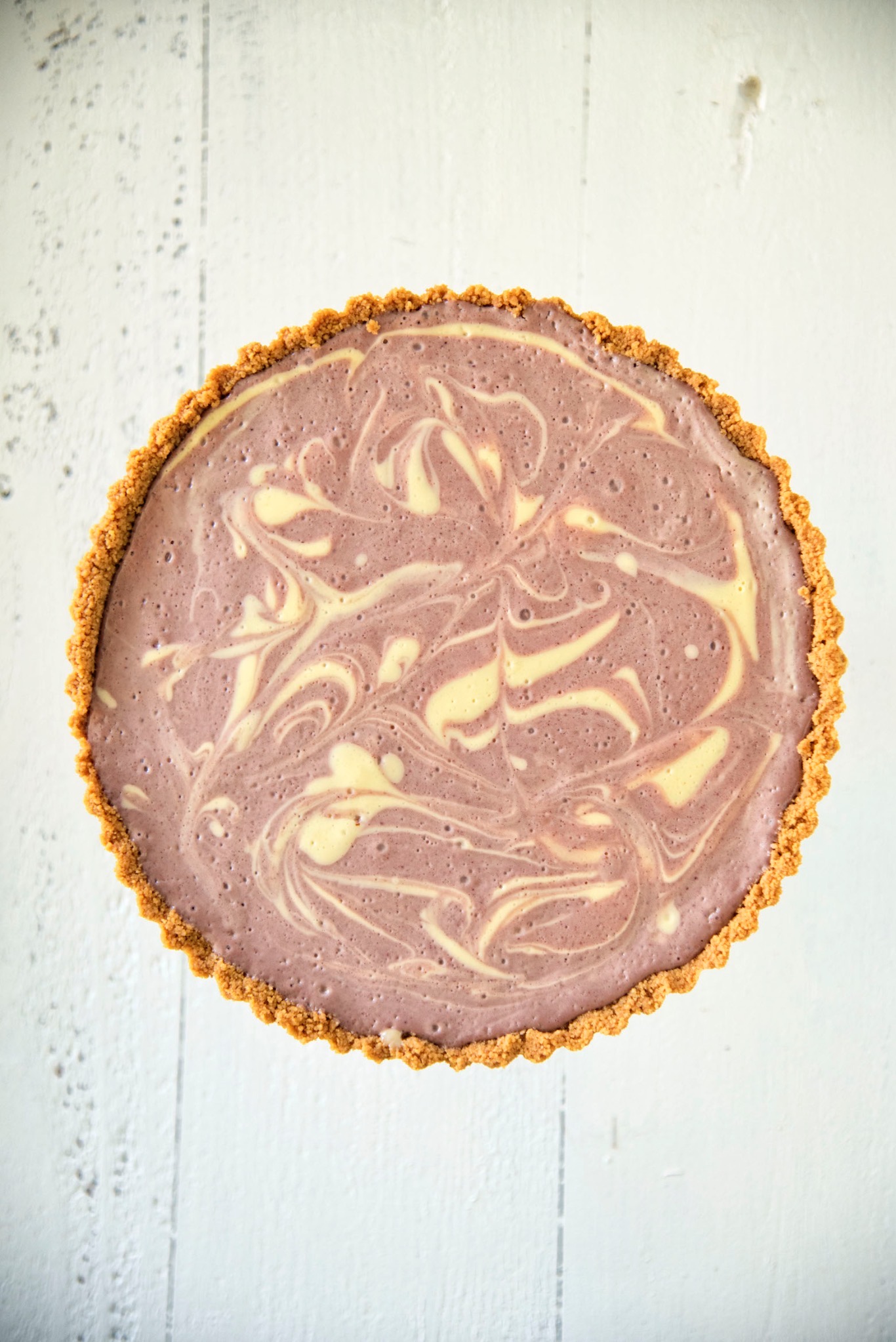 Want more recipes? Try these:
Mini Key Lime Ice Cream Pies with Raspberry Sorbet Middles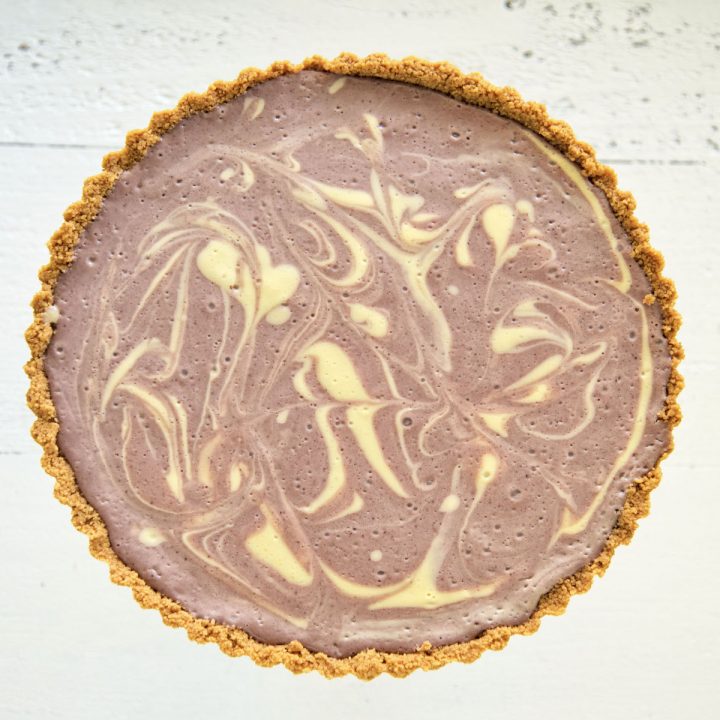 Blackberry Key Lime Tart
Ingredients
1 brown butter graham cracker tart shell (recipe follows)
Brown Butter Graham Cracker Crust:
1 ¾ cups crushed graham cracker crumbs
1/3 cup powdered sugar
7-8 TBSP brown butter
1/8 tsp. Salt
For the Filling:
2/3 cup key lime juice, fresh if possible
1/4 cup heavy whipping cream
1/3 cup cream cheese, at room temperature
1 can (14 ounces) sweetened condensed milk
1 to 2 teaspoons finely grated lime or key lime zest, divided
4 egg yolks
1/3 cup pureed blackberries, seeds strained out
whipped cream, for garnish
Instructions
Instructions:
For the crust:
In a large bowl add the graham cracker crumbs, powdered sugar, and salt.
Add about 7 TBSP melted butter.
Mix until combined.
If it seems like it needs more butter add the remaining TBSP (mine too the full 8 TBSP).
Pour contents into a tart or pie pan and press to form a shell.Bake crust for 15 minutes at 325F.
For the tart:
Whisk sweetened condensed milk with the egg yolks.
Whisk in cream cheese.
Stir in whipping cream and lime juice.
Stir in 1 to 1 1/2 teaspoons lime zest.If it seems too clumpy due to cream cheese you can put it in a blender or food processor and blend until smooth.
Divide filling in half and place into separate bowls.
Add 1/3 blackberry puree into one of the key lime fillings and mix until combined.
Alternating with 1/3 cup blackberry filling and 1/3 regular key lime filling pour the filling into the prepared tart pan.
Swirl with a knife.
Bake at 325° for 15 to 20 minutes.
Refrigerate for at least 8 hours or overnight.
Add whipped cream and garnish with blackberries if desired.