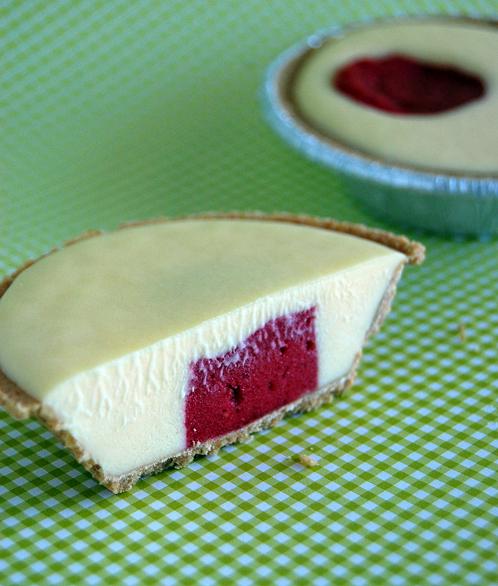 I am normally quite the laid back person. Even when I get into an argument with someone I don't raise my voice. When I taught school I never yelled at the kids. In fact, the opposite, being completely quiet seemed to scare the crap out of them more than a stern cut it out ever could. But I have this one person. This one person that gets on my very last nerve (no, not my husband :P) that causes me to blow up and yell.
I always feel bad after I do it, but It really seems like it is the only way that I ever truly get my point across to him. For example he asked to do something (I wont go into specifics) and I said no. He kept re-asking in about 15 different ways. All 15 times I told him no. Just when I thought he had got the point he basically went behind my back . So I blew up at him. The funny thing is he is a nice guy. He just doesn't seem to get it. He's like a salesman that just wont give up. Which after awhile you want to say, if you were the last person selling water on this Earth and I had to buy from you, I would rather just get dehydrated than give the sale to you.
When I was fuming about the situation my friend told me that they hadn't seen me keyed up like that ever. I immediately thought, keyed? Key lime. I had already made these pies, but I thought hey, something I can write about. 🙂 This is basically frozen key lime pie. So if you love the key lime pie, you will be loving on these.
Now for the survey portion of the post. I have considered coming out with some e-books and was wondering what people's thoughts were on those?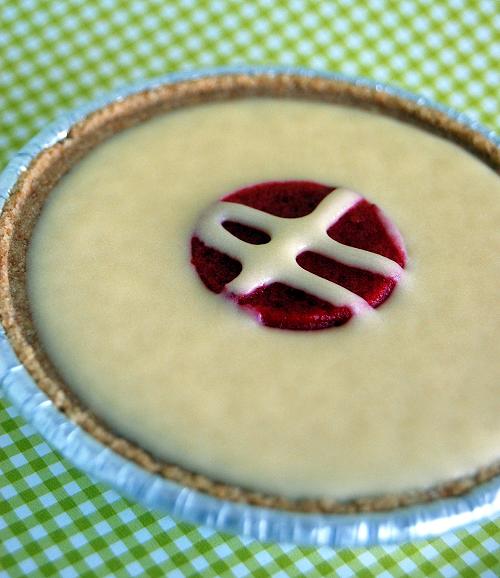 Mini Key Lime Ice Cream Pies with Raspberry Sorbet Middles
12 mini graham cracker shells (you can make them but I was lazy and bought them…save yourself the time)
Key Lime Ice Cream (recipe follows)
Raspberry Sorbet (recipe follows)
Key Lime Ice Cream
1-1/2 cups heavy cream
6 large egg yolks
1 (14-ounce) can sweetened condensed milk
2/3 cup key lime juice
Bring the cream to a boil in a heavy medium saucepan, then reduce to simmer.
Temper eggs by slowly beating the hot cream into the egg yolks in a medium mixing bowl. Pour the entire mixture back into the pan and place over low heat.
Stir constantly with a whisk or wooden spoon until the custard thickens slightly. Be careful not to let the mixture boil or the eggs will scramble.
Remove from the heat and pour the hot custard through a strainer into a medium bowl. Allow the custard to cool slightly, then stir in the sweetened condensed milk and key lime juice. Cover and refrigerate until cold or overnight.
Follow the manufactures directions for your ice cream maker.
You don't want the ice cream to actually get to thick as you are going to need to pour into pie shells.
Raspberry Sorbet
1 1⁄2 cups sugar
1/2 tsp. vanilla extract
1 1/4 lb. fresh raspberries (about 5 cups)
2 tbsp. fresh lime juice
In a 2-quart saucepan, bring 2 cups water and sugar to a boil, stirring to dissolve. Reduce heat to low and simmer, without stirring, to make a syrup, for 5 minutes.
Pour the syrup into a medium bowl, stir in vanilla extract, and transfer to the freezer to let chill for 15 minutes.
Purée 1 lb. of the raspberries (about 4 cups) with the syrup in a blender or food processor until smooth. Scrape the purée through a fine sieve into a bowl; discard the seeds. Stir lime juice into the raspberry purée and pour it into a 2-quart ice cream maker. Freeze according to the manufacturer's instructions until almost set but still a little slushy, about 25 minutes.
Add remaining raspberries (about 1 cup) and continue freezing in the ice cream maker for about 5 minutes. Transfer the sorbet to a plastic container and freeze until completely set, about 1 hour.
Sorbet recipe adapted from www.saveur.com
MAKES ABOUT 5 CUPS
Assemble:
You can use just a spoon or if you want a more uniformed look like mine, I used a small round cookie cutter to cut out the sorbet. Or you just jam it into the cookie cutter and pop it out.
Place the sorbet in the middle of the pie shell. Carefully pour key lime ice cream around the sorbet. Or if you are lazy, like I was on most just cover it up. 🙂 If your ice cream is too thick you can spoon it in, instead of pouring.
Freeze for another 2 hours and serve.