These Cinnamon Roll Whoopie Pies with Cream Cheese Frosting are cinnamon swirl Whoopie pies filled with cream cheese frosting.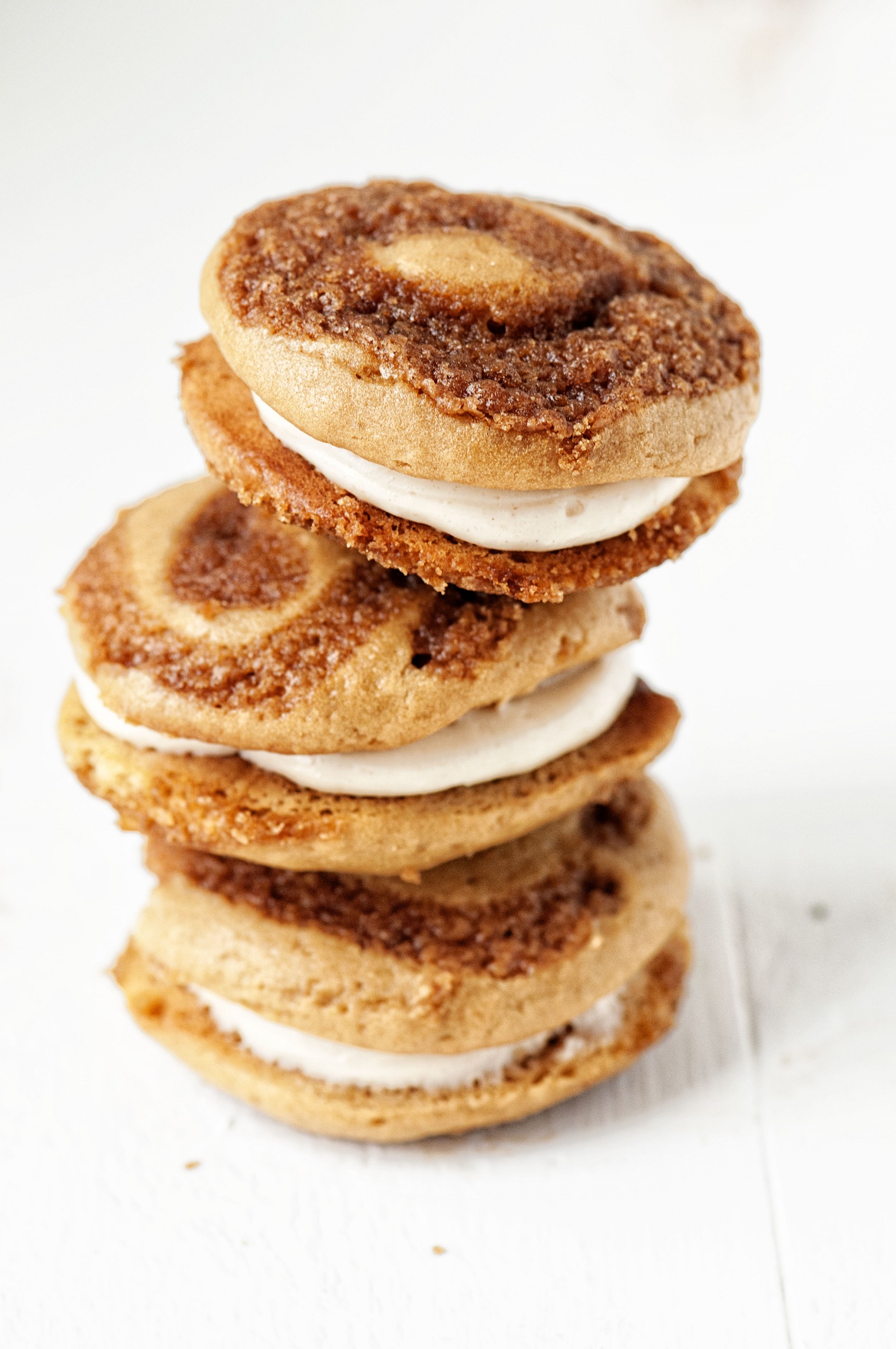 Even though this is a baking blog ever since December 2010 the number one question I get asked (quite a few times a week) is are you still friends with your ex-husband?
Yes.
And no.
Ummm. What?
I don't consider my ex-husband (aka the Picky Eater) a friend…he's family.
I don't talk to him every day.
And I don't email or text him every day.
Though I would point out I don't do that to my friends either. 🙂
I do send him links of things he might find interesting or amusing.
Drive him to the airport at 2am (and have).
Cash in all my miles and fly him out to Seattle to walk in our dogs honor (and have) for the Old Dog Haven Walk.
If need be and he was having a rough time I would fly to Atlanta if he asked (has not happened).
He would do the same for me.
He still runs my blog (the technical parts).
When I met him I knew that he was meant to be in my life forever.
I just didn't realize it would be in a different capacity than being married.
I think that is one of the hardest parts about divorce is the realization that your life did not take the path you had in mind.
No one gets married (well maybe a few Gold Diggers would disagree) with the idea of gee, I hope we get divorced in a few years.
I often catch flack that if I got along so well with my ex-husband then why didn't we just stick it out?
If we had stayed together we would not have gotten along so well.
We were not getting along so well.
At all.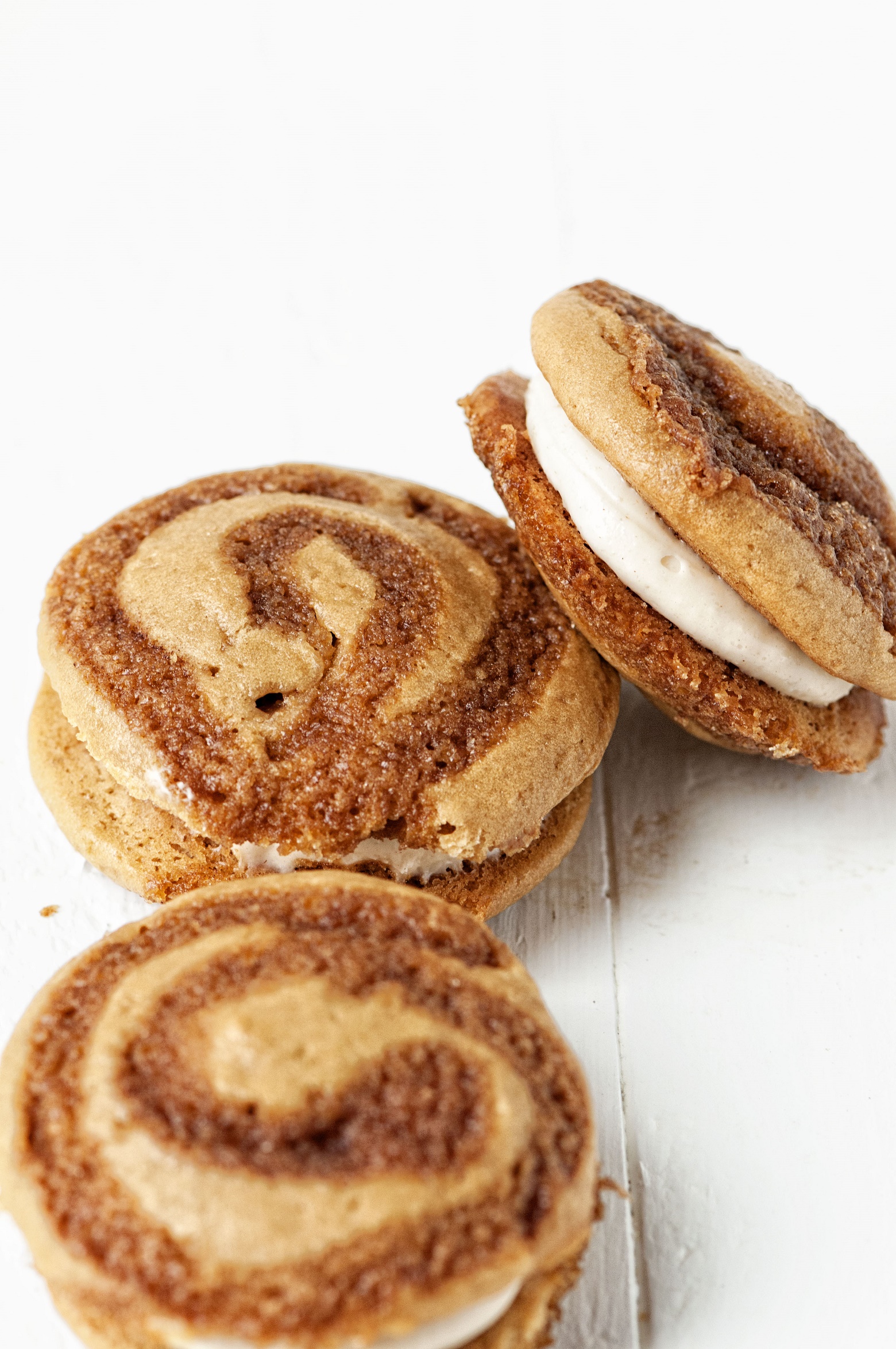 The being married/romantic part of our relationship was ruining our friendship.
If we had stayed the course we would have ended up hating each other and I did not want to get to that point.
We were not friends right away.
This is a key that people seem to miss.
I had consulted a counselor who told me if you truly want to stay friends don't really talk to each other (other than about the dog or getting some of your stuff kind of thing).
We didn't really talk that first year…and then we did, it just sort of happened naturally.
It continued to evolve into what it is now.
I catch flack for the fact that we stay friends even though we don't have kids…what's the point?
We stayed friends because we were good at the friend part.
That's the point.
As you get older you will learn that there are only about a handful of people you can truly rely on and when you find those people you tend to keep them.
I am fortunate that my husband knows that my ex is family to me.
My now husband was my friend when the Picky Eater and I were getting divorced and he knew I divorced with the intention of staying friends.
My husband and my ex get along.
Not in a sit down and throw back beers while watching football kind of way but just an understanding I guess you could say.
I'm sure it's pretty awkward when my ex mentions to women he is dating that one of his closest friends is his ex-wife (I'm sure it helps that I'm married).
I probably would have raised an eyebrow or two if some guy told me that.
Mostly because most divorces end badly or with just one person wanting the divorce and the other person still pining for them.
That, of course, is not our case.
If you have some recently divorced friends (or single ones) I highly suggest asking them to do some holiday things with you.
It can be a lonely time of year so embrace the more the merrier.
Also…make them these Cinnamon Roll Whoopie Pies with Cream Cheese Frosting.
Technically whoopie pies are cookies but I always think of them more are little cake sandwiches.
You will probably have some left over cream cheese frosting…that's okay…it goes with everything…even cardboard. 🙂
Last but not least…it's a great time to order my cookbook. 😀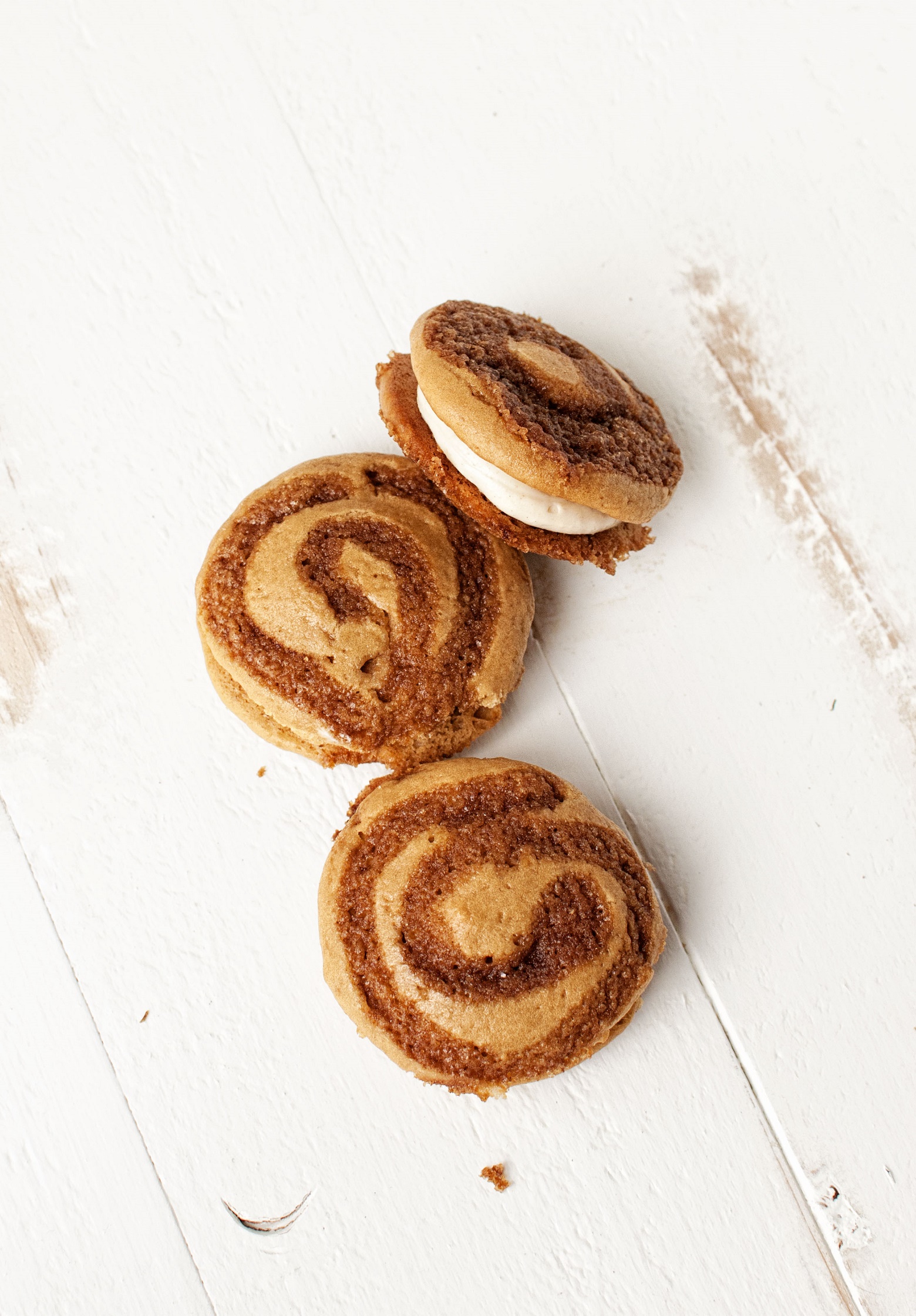 Want More Cinnamon Recipes?
Cinnamon Sugar Pumpkin Brioche Twist
Giant Cinnamon Roll with Cake Batter Frosting
Fireball Glazed Cinnamon Sugar Babka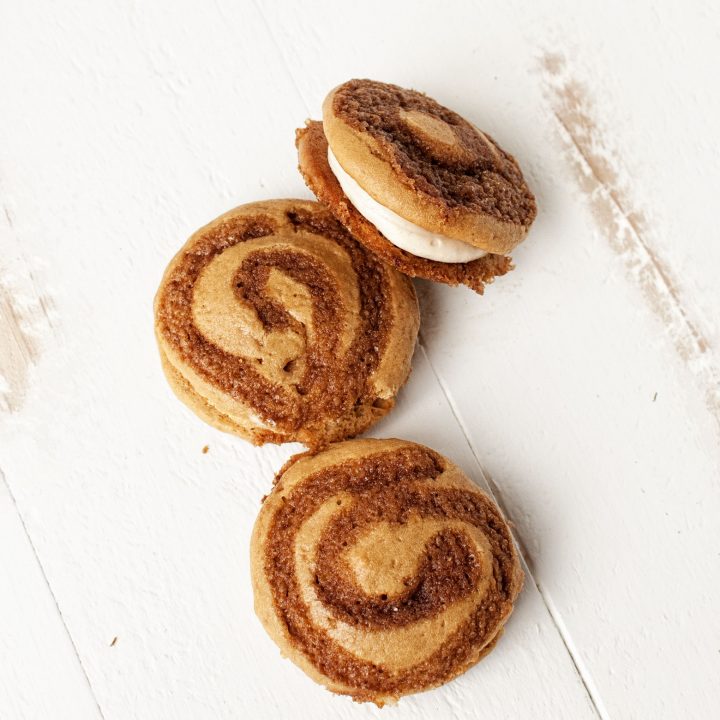 Cinnamon Roll Whoopie Pies with Cream Cheese Frosting
Ingredients
For the whoopie pie:
1/2 cup vegetable shortening (you can use butter but will not be the same)
1 cup packed brown sugar
1 large egg
1 tsp. vanilla extract
2 1/2 cups All-Purpose Flour
1 tsp. baking powder
1 tsp. baking soda
1 tsp. salt
1 cup milk
For the Swirl:
11 TBSP packed brown sugar
1/4 cup butter, melted
3 tsp. ground cinnamon
To make the frosting:
½ cup unsalted butter, at room temperature
8 oz. cream cheese, at room temperature
4 cups powdered sugar
½ tsp. cinnamon
1 tsp. vanilla extract
Instructions
Preheat the oven to 350°F.
Line two baking sheets with parchment paper.
Make the filling first:
Combine brown sugar, 1/4 cup melted butter, and cinnamon in a small bowl.
Place a 1-quart resalable bag into a glass or cup.
Pour cinnamon mixture into the bag; refrigerate until filling is as thick as toothpaste, about 10 minutes.
To make the whoopie pies: Beat together the shortening, sugar, egg, and vanilla.
Combine the dry ingredients.
Mix into the shortening mixture alternately with the milk, stirring until well combined.
Drop the batter by heaping tablespoonfuls or pipe batter onto the pans.
Fill a piping bag with the cinnamon swirl filling and cut a very tiny hole at the bottom for the filling to come out.
Swirl the filling on to the tops of the whoopie pies being careful to leave an edge for the cookie.
Bake the cookies for 12 to 15 minutes, until firm to the touch.
For the frosting:
Beat softened butter and cream cheese until well blended.
Add powdered sugar, cinnamon and vanilla.
Beat until creamy and well combined.
Working with completely cool whoopie pies, spread a heaping teaspoonful of filling on the flat side of half the cookies.
Top with the remaining whoopie pies, flat side towards the filling.