This Fireball Glazed Cinnamon Sugar Babka gives your holiday's a kick with this yeasty sweet braided bread filled with cinnamon sugar and Fireball glaze.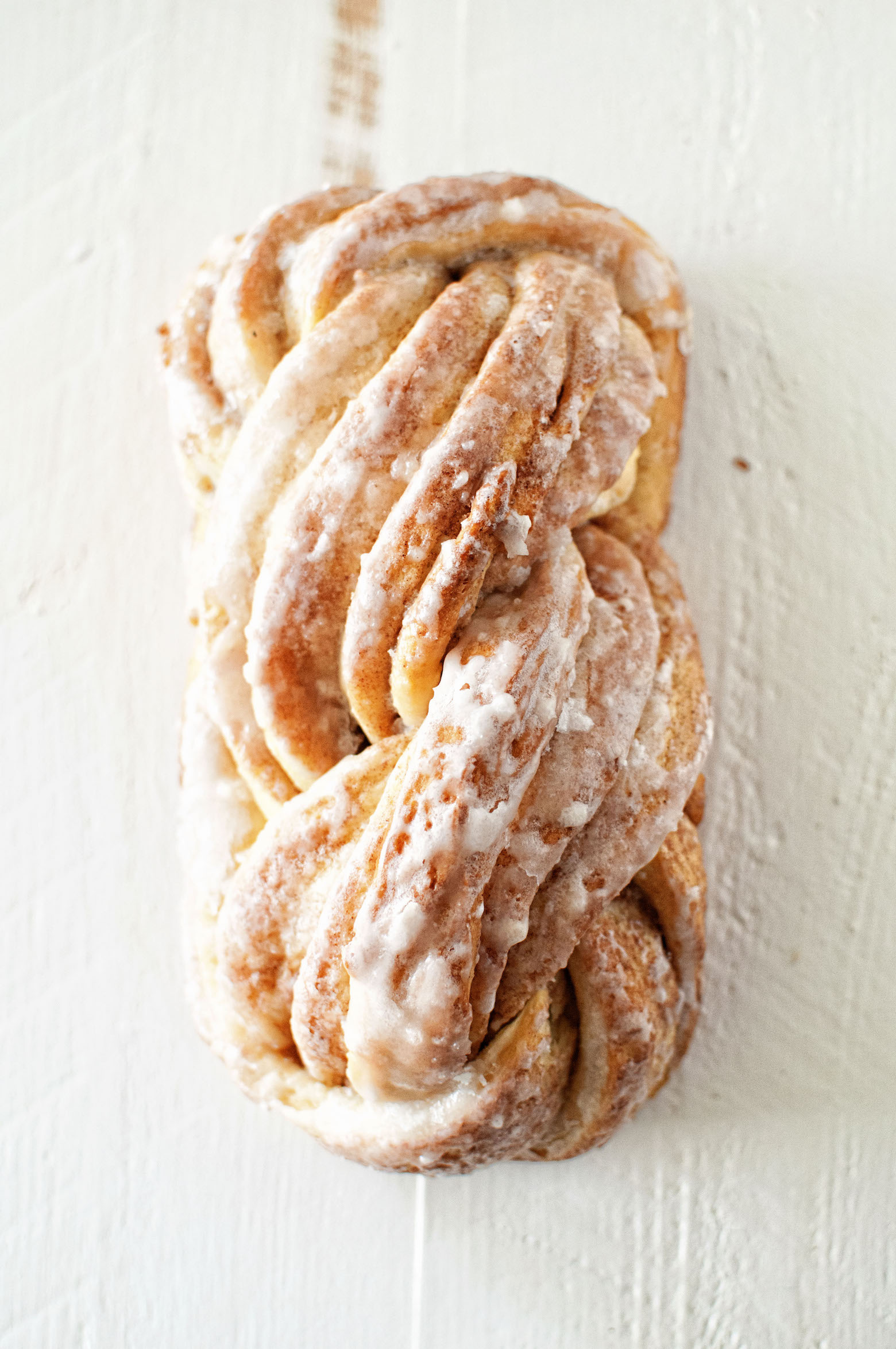 And just like that we were in the thick of the holiday season.
Some people like me LOVE Christmas time.
Others hate it.
I found a common denominator in those that are not thrilled with the holidays…obligations.
Point in case, obligations to go to everything you are invited to, buy everyone you know some heartfelt gift, visit every relative you ever had (even the ones you dislike), keep family traditions while trying to start your own, the evil Elf on the Shelf…this list goes on.
Know part of why I enjoy the holidays so much?
I got rid of all the obligations.
Now you may be saying to yourself…don't you piss off some people?
Yep.
I'm not going to lie and pretend that I don't upset people but reality is, especially with a chronic illness, you have to pick and choose if you want to enjoy the holidays.
And well, I want to enjoy the holidays.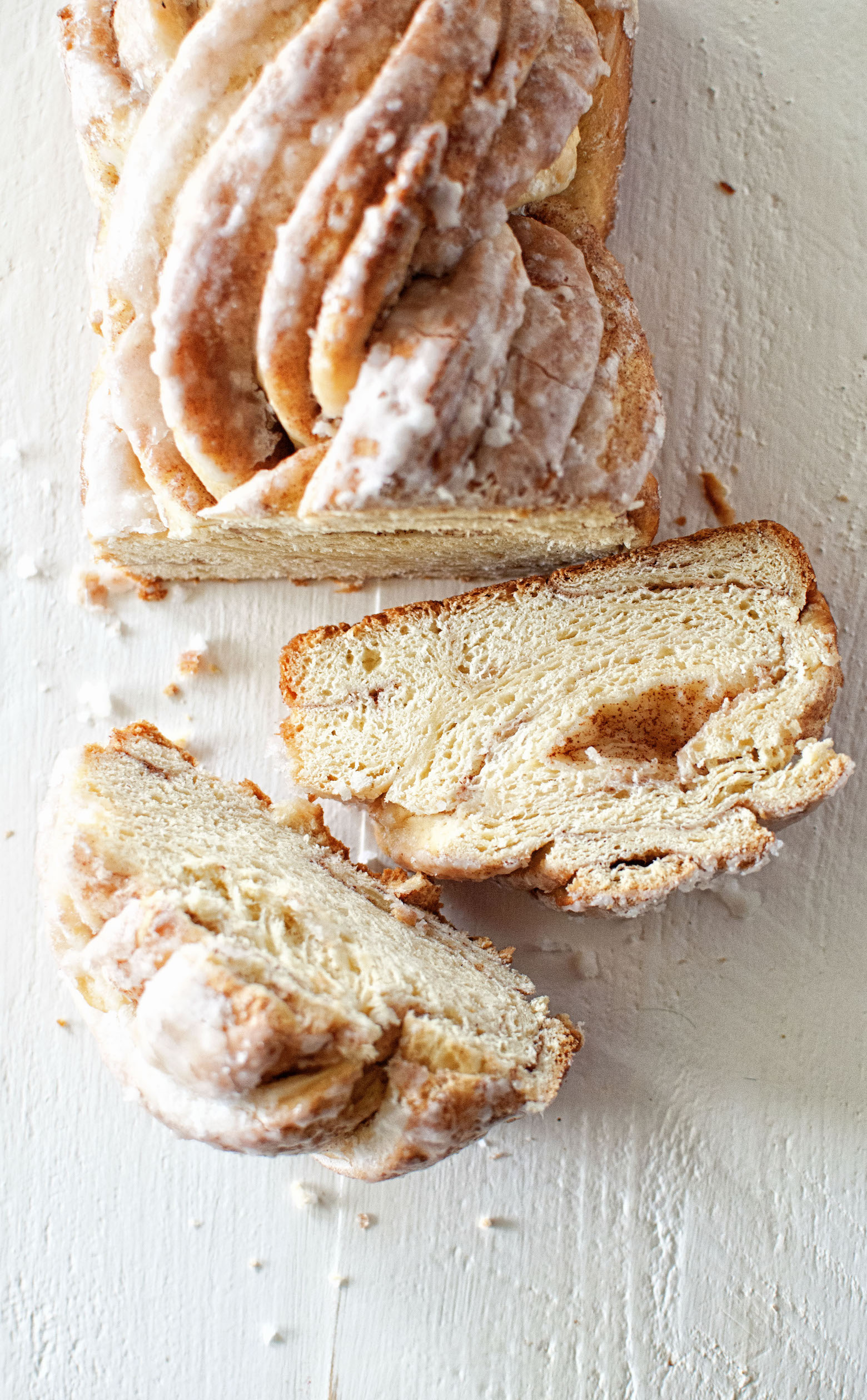 That means if I get invited to three things on one day…I go to the first one I was asked to go to and no more.
There are plenty of people who spread themselves thin and will go to every single event that day only getting to stay a short while at each place.
It can be done but what fun is that.
Case in point, I tried it one year and all I worried about was what time I would have to leave to get to the next place.
If you don't like your aunt Edna and everyone tells you that you have to go see her…don't.
Spend the holidays with the people you actually want to spend them with.
As each year gets older there has been one thing that has become very clear…most of the time your friends become your family.
It's why Friendsgiving is becoming such a big thing.
If you don't get to everything that's fine.
You can see people after the New Year.
You can take the gingerbread house you didn't get to decorate and turn it into a Valentine house.
I promise you will survive if you don't go and chop down your own tree and have a tree trimming party.
Meanwhile, I'm not sure why but I only seem to be making babka's and layer cakes as of late.
Let's take this Fireball Glazed Cinnamon Sugar Babka for example, which is like a giant glazed cinnamon twist donut but with a nice kick of Fireball.
Don't want the booze?
You can just use all water for the glaze…but it's the holidays and so you probably need a little Fireball in your life. 😛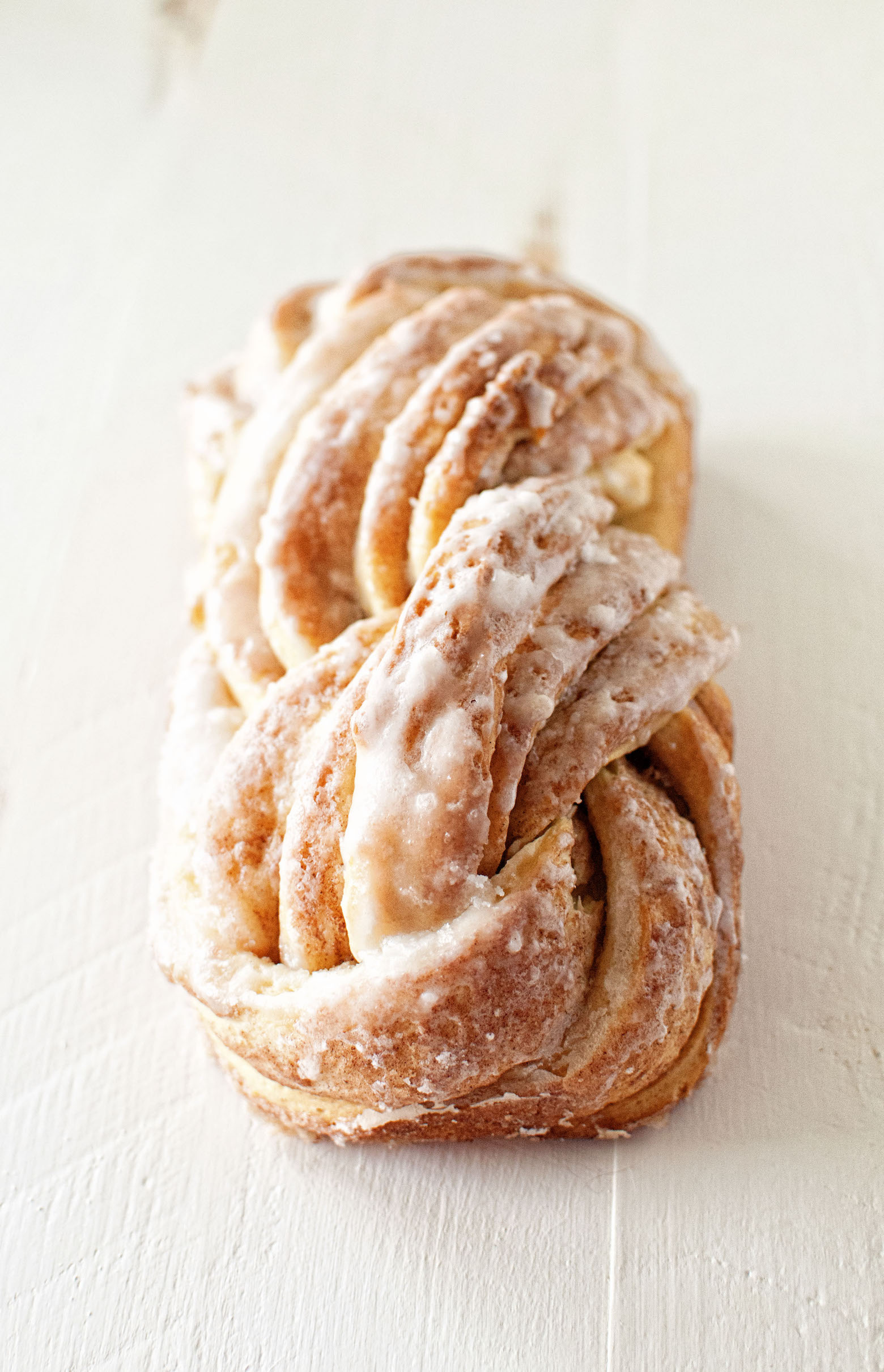 Want More Babka Recipes?
Brown Sugar Apple Cinnamon Babka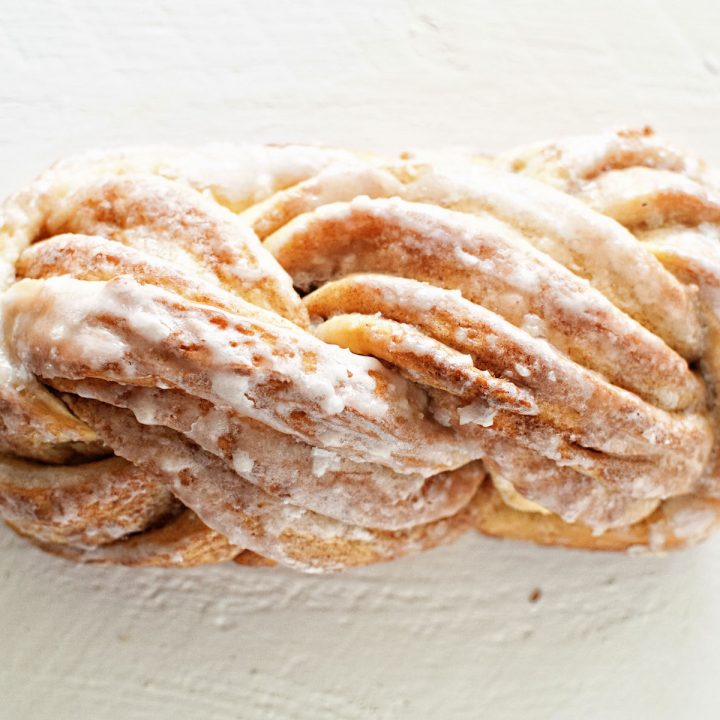 Fireball Glazed Cinnamon Sugar Babka
Ingredients
For the dough:
1 TBSP dry active yeast (I used Red Star Yeast)
1/2 cup + ½ tsp. sugar
½ cup lukewarm water (105-110F)
4 ½ cups all-purpose flour
2 tsp. vanilla extract (I used Rodelle)
½ cup whole milk
¾ cup (1 ½ sticks) unsalted butter, melted
2 eggs
For the filling:
3/4 cup unsalted butter, melted
1 1/2 cups granulated sugar
2 TBSP ground cinnamon
For the Glaze:
1/3 cup water
1/3 cup Fireball
1 cup granulated sugar
Instructions
To make the dough:
Place the yeast and ½ teaspoon sugar in a small bowl.
Add the lukewarm water and stir gently to mix.
Set aside until foamy, 5 to 10 minutes.
In a stand mixer fitted with a dough hook, mix together the flour, 1/2 cup sugar, and 2 teaspoons vanilla.
In a medium saucepan, scald the milk (bring almost to a boil, until milk is just simmering).
Allow to sit for 1 minute to cool just slightly.
With mixer on low, add the water-yeast mixture, milk, and melted butter.
Add eggs one at a time.
When the dough begins to come together, after 2 to 3 minutes, turn off mixer and scrape down the sides.
Raise the speed to high and mix for another 5 to 10 minutes until the dough is shiny and elastic.
Place dough in a greased bowl with a damp towel on top.
Allow to rise until it has doubled, about 1 to 2 hours.
While dough is rising, make the filling and the glaze.
For the filling:
In a medium bowl mix all the ingredients until fully combined. Set aside until needed.
For the glaze:
Combine water and sugar in a medium saucepan.
Bring to a low boil until the sugar has dissolved.
Add the Fireball and whisk until fully combined.
Set aside to cool.
Making the babka:
Cut the dough into two equal parts.
Roll out one part into a rectangle.
Spread 1/2 of the cinnamon sugar filling onto the rolled out dough.
Roll dough up like a cinnamon roll and cut it straight down the middle so the filling is exposed.
Cut ½ inch off each end.
Layer each cut piece on top of one another and twist.
Place in a greased loaf pan.
Repeat with other babka dough.
Lightly drape a kitchen towel over the top of pans.
Allow to rise another 30 minutes.
Preheat oven to 350°F while the dough rises.
Bake for 20 minutes with aluminum foil lightly tenting the bread.
Remove foil and brush with two layers of the Fireball glaze.
Put back in oven and bake another 15-20 minutes.
The edges should be slightly brown and the middle should be slightly doughy.
Immediately brush with another 3 layers of Fireball glaze.
Allow to cool for 5 to 10 minutes.
Using a butter knife, loosen sides of the babkas from the pans and place on top of parchment wire rack to cool.