These Jack and Coke Chocolate Cupcakes are made with a chocolate and cola cake base that is topped with whiskey buttercream and mini gummy cola.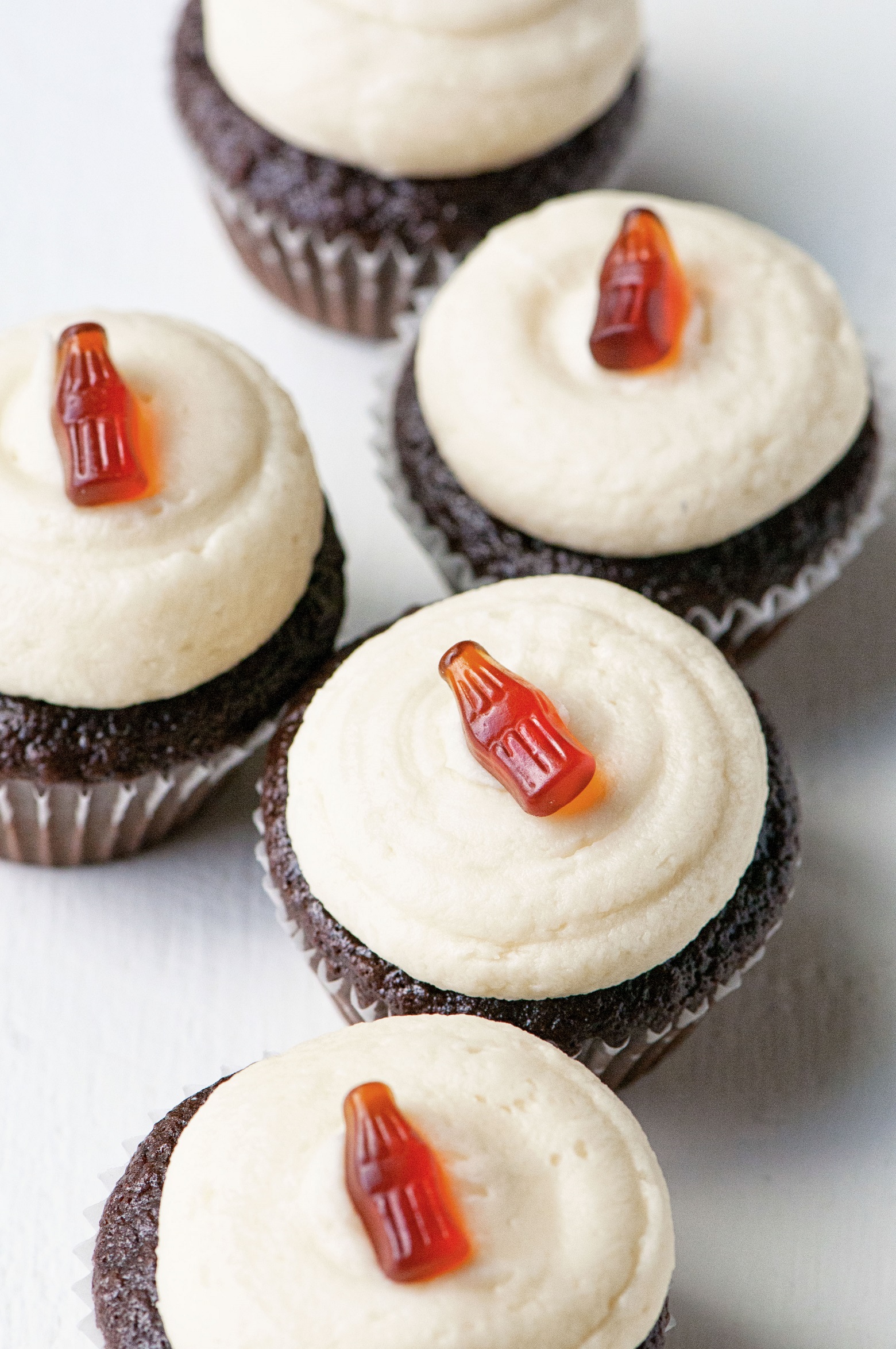 Since I was 19 I have sat in a men's locker room, either playing men's rugby or men's hockey.
I was the only female at rugby as it was full contact and there was no women's team at the time.
I have often been the only female in the men's league from time to time.
Even now we still only have a handful of women in our league.
The locker room I know is filled with the type of men that before my first hockey game back after Holly died held me while I cried.
Our locker room is filled with guys who will drive you to get an MRI for your foot because you can't drive and your husband has to go to work that day.
Filled with guys who help you move when asked.
A locker room filled with guys that who will show up to a birthday party for a dog.
Filled with guys excited to get Jack and Coke Chocolate Cupcakes.
The locker room I know is filled with guys that dress up in suits for playoffs, pajamas for consolation games, and ugly Christmas sweaters for team parties.
The locker room I know is filled with guys who would crush any guy on the ice if they felt they were being jerks to the girls on our team.
Yes, sometimes sexual things are said.
They don't edit because I'm there, we have been together long enough.
Sometimes a guy will comment that a girl is hot…and then the team shoots him down and tells him there is no way she would go for him (no matter who it is) and that he best get used to his hand.
Basically, anyone that boasts doesn't get a head nod and praised, instead they get put down…in a loving way. 🙂
These are men that have wives and girlfriends, and often daughters.
They are respectful.
There are douche bags out there but I find that they are the 1%.
And who they are spreads quickly I can assure you.
One season we lost our player literally right before the first game of the season.
The league administrator said that he had a guy who begged every season to be put on our team.
We didn't have a choice we needed someone…mostly to cover the league fee.
At the time we had 5 girls on the team.
Turns out that is why he wanted on.
From night one he creeped us out.
He stared at our breast and we will just say "other" regions since this is a food blog with laser-like intensity.
So much so that girls who used to dress out in boy shorts and jog bras went to the bathroom to change because we were no longer comfortable.
But we said nothing.
He would send the girls "money shots" and "blow job" shots when at the bar.
We got to the point where we would just say we weren't going out and decide ahead of time to go to a bar nowhere near the rink.
But again…we said nothing.
He put his hand on my upper thigh at the bar.
And instead of punching him like I should have I moved a player to the spot where I was as I did not want my at the time boyfriend (now husband) to beat the crap out of him (since I didn't want him arrested and all).
He asked on more than one occasion for our female players to shake their sugar tits…smart to never say it where another male on the team could hear.
He brought a girl in our locker room and would make out with her…and I mean MAKE OUT with her.
We said something.
He was shocked when we said he couldn't bring a girl into the locker room and he said we have lots of girls in the locker room.
We explained that no, we had hockey players, and he could see his girlfriend after the game.
The final straw came when in the locker room…when we were talking about nothing having to do with sex.
And out of nowhere he proudly announced that as a pharmacist he had access to drugs that ensured he always got laid after a date.
You could have heard a pin drop.
No one said a thing.
Not because they weren't outraged, more like they couldn't believe it came out of his mouth.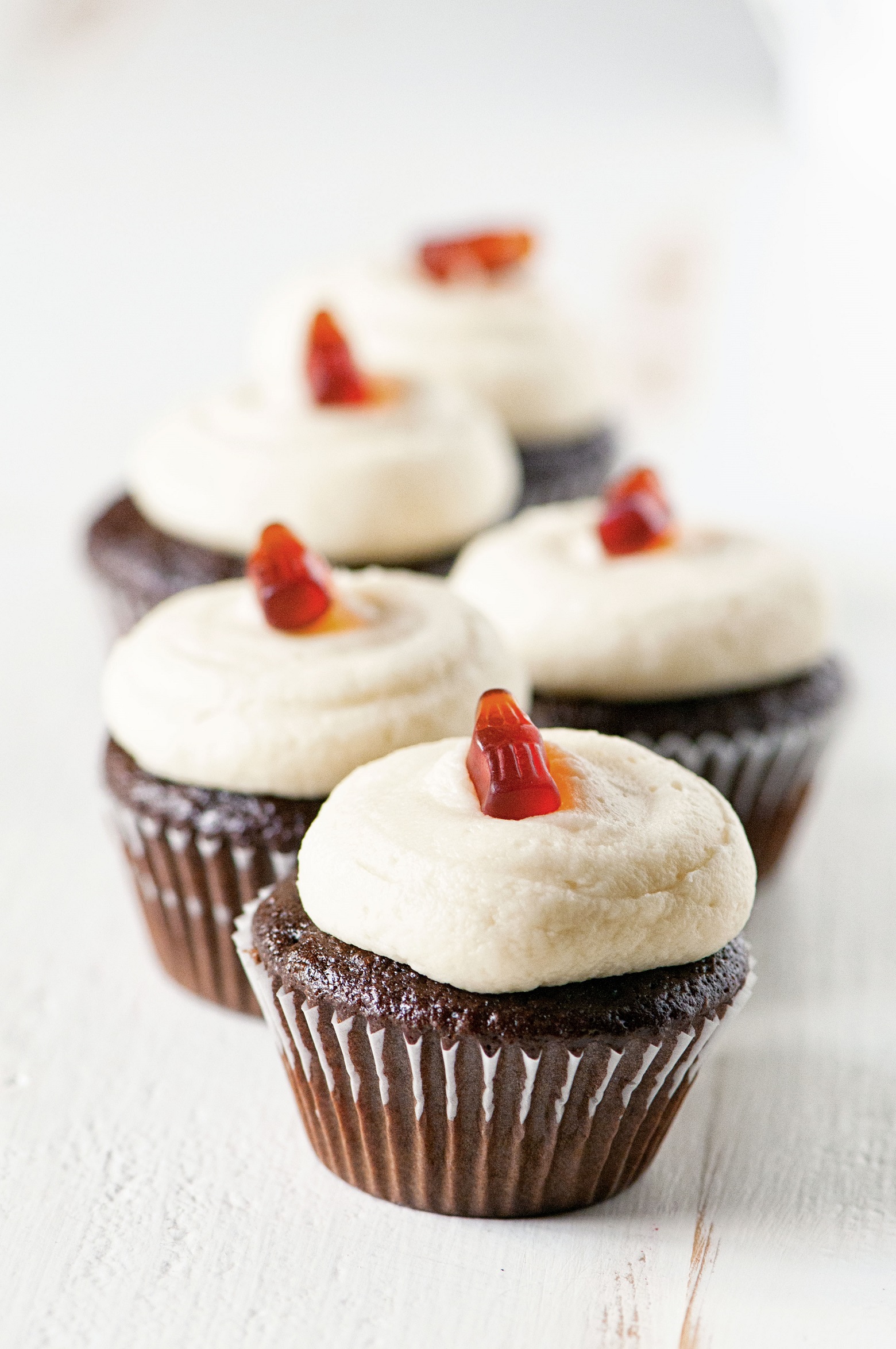 That night my email mailbox lit up with every male player saying I will not return to the team if this man is on the team. That what he said tonight was unacceptable.
They were right.
Something should have been said right then.
But it wasn't.
We just had never encountered anything like it.
Not in my 13 years of rugby and not in my 17 years of hockey.
When I did confront him, I was told I couldn't take a joke.
I was told the women on the team were frigid bitches who needed to lighten up and obviously just get laid.
What he didn't realize it was the men that wanted him gone (the women too but the men were the ones demanding he be gone).
The kind of men in my locker room are the kind that don't stand for that.
Sure they were a tad wimpy at first but they stepped up.
Often we say why are people stepping up now and making comments?
Like, say with Bill Cosby.
Because it's being highlighted and you finally believe that people will believe you.
I believe this to be the case now…safety in numbers.
Just know that my locker room didn't stand for when someone implied they would push themselves on someone.
Even if it was a joke.
Because it's not funny.
I made these Jack and Coke Chocolate Cupcakes quite a while ago only to find the photos in draft and realized I never published them.
A yummy chocolate cola cupcake with a whiskey buttercream frosting. If you are a Jack and Coke fan you will love these.
And as always, stay safe and order my cookbook. 😀
Want More Coke Recipes?
Jack and Coke Ice Cream Float Shots
Cherry Coke Float Jell-O Salad
Coke and Salted Peanut No Churn Ice Cream
Jack and Coke Texas Sheet Cake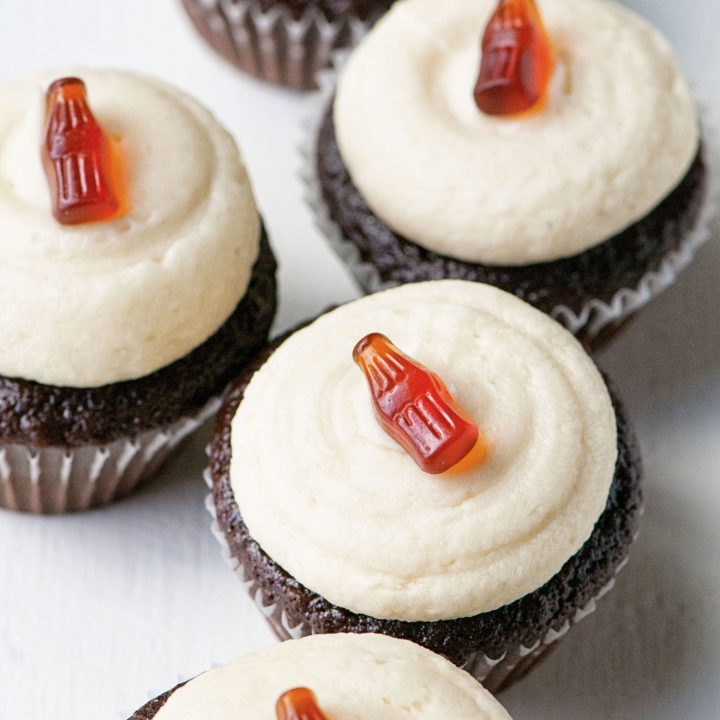 Jack and Coke Chocolate Cupcakes
Ingredients
For the cupcakes:
1 box chocolate cake mix (I used Betty Crocker Chocolate Fudge)
1 ¼ cups Coke
½ cup vegetable oil
3 eggs
For the frosting:
1 cup unsalted butter, at room temperature
3 cups powdered sugar
2 TBSP whiskey (I used Jack Daniels)
1/2 tsp. vanilla extract
Instructions
Heat oven to 325 degrees F
Spray cupcake pans with baking spray (regular size or mini)
Mix cake mix, Coke, oil and eggs in large bowl with mixer on medium speed or beat vigorously by hand 2 minutes.
Pour into cupcake pans.
Bake as directed in chart or until toothpick inserted in center comes out clean.
Cool 5 minutes before removing from pan. Cool completely before frosting.
Cupcakes (Makes 24): 16- 20 bake time (in minutes).
Cupcakes (make 48) 13-15 (in minutes).
For the frosting:
In a bowl of an electric mixer add butter.
Mix on medium high speed till creamy.
While the mixer is running slowly add the powdered sugar, one cup at a time.
Once all the powdered sugar is incorporate add in whiskey, and vanilla.
Beat together until fluffy.
Add frosting to the piping bag and pipe on the frosting.
Garnish with mini gummy cola.
Notes
*This is the time of year to find the mini gummy colas. Haribo has them in their Halloween mixes. I found mine at Winco.