Big Red Soda Vanilla Pound Cake: Twist on the southern classic 7-Up Pound Cake, this Big Red Soda Vanilla Pound Cake has the subtle flavor of cream soda studded with vanilla beans.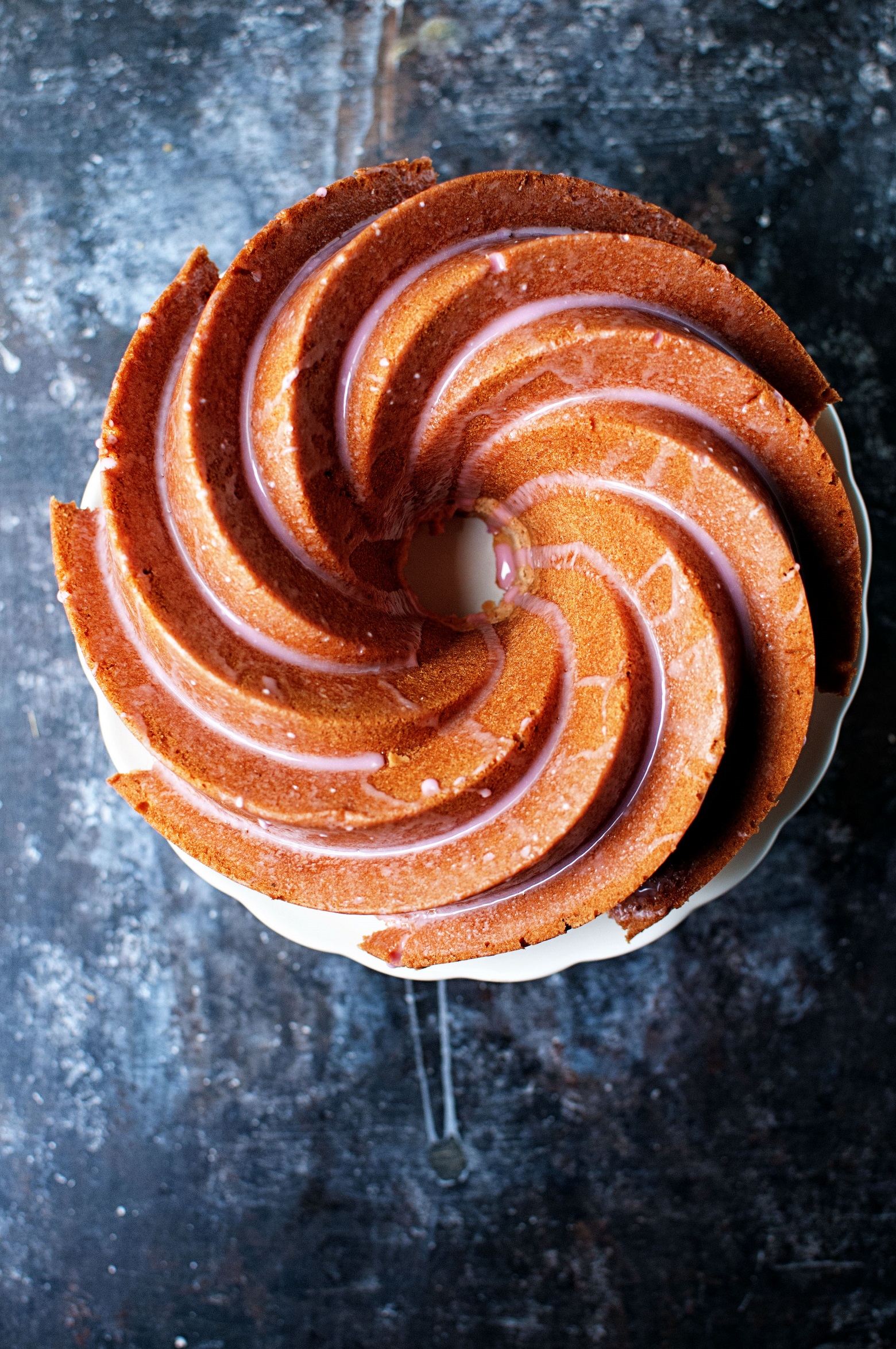 It's funny how death often brings people to life.
When CCS passed she taught me to appreciate life a little more. I knew logically she could not be with me the rest of my life…I was just hoping somehow logic wasn't paying attention and let her slip through the cracks.
When we took in Holly we knew our time would be limited, we weren't sure exactly how long, but the cardiologist guessed about a year. He guessed about right. I'll admit to taking her for granted in the beginning.
I mean, don't get me wrong, my husband and I treat our dogs as if they are our children, because to us they are…so taken for granted might not be the right term. But she had been doing well on her meds the first 6 months that we wrongly assumed she might be around longer than originally predicted…especially because even the cardiologist changed his mind and said two years instead of one with how she was responding.
But once her heart started to grow again and the medication was no longer helping to stop that we knew that we better start enjoying each moment we had with her.
In the manner she collapsed, we knew that could happen. We knew that because I belong to a support group for Cavaliers with Mitral Value Disease (MVD). MVD will progress eventually (unless you die of something else) into Congestive Heart Failure (CHF). The support group would often have people posting that they were rushing their baby to the hospital please pray. I just never thought I would be one of those people. Even though I knew it could happen to us, we were not prepared at how traumatic it was and how quick it happened.
Some of the cavaliers in the group get rushed to the hospital, get stabilized, get back home and do fine for months and even longer. This is even what the emergency vet thought for our Holly as well.
So now that she's gone I'm pledging to live that much more. To drag out the good dishes on a Tuesday because as the book Where The Heart Is says "our lives can change with every breath we take". That was proven to us this past Wednesday.
We plan to carry out Holly's bucket list (there are only a few things on there) with our pups. Some may giggle at the bucket list and that's okay. We know that just like a 1-year old's birthday party we are doing it more for us than for them. Oh sure, we know Holly loved doing the things she did, as we tailored her bucket list to things she enjoyed…but it is us who is left with the memories made. It's those memories that carry us through.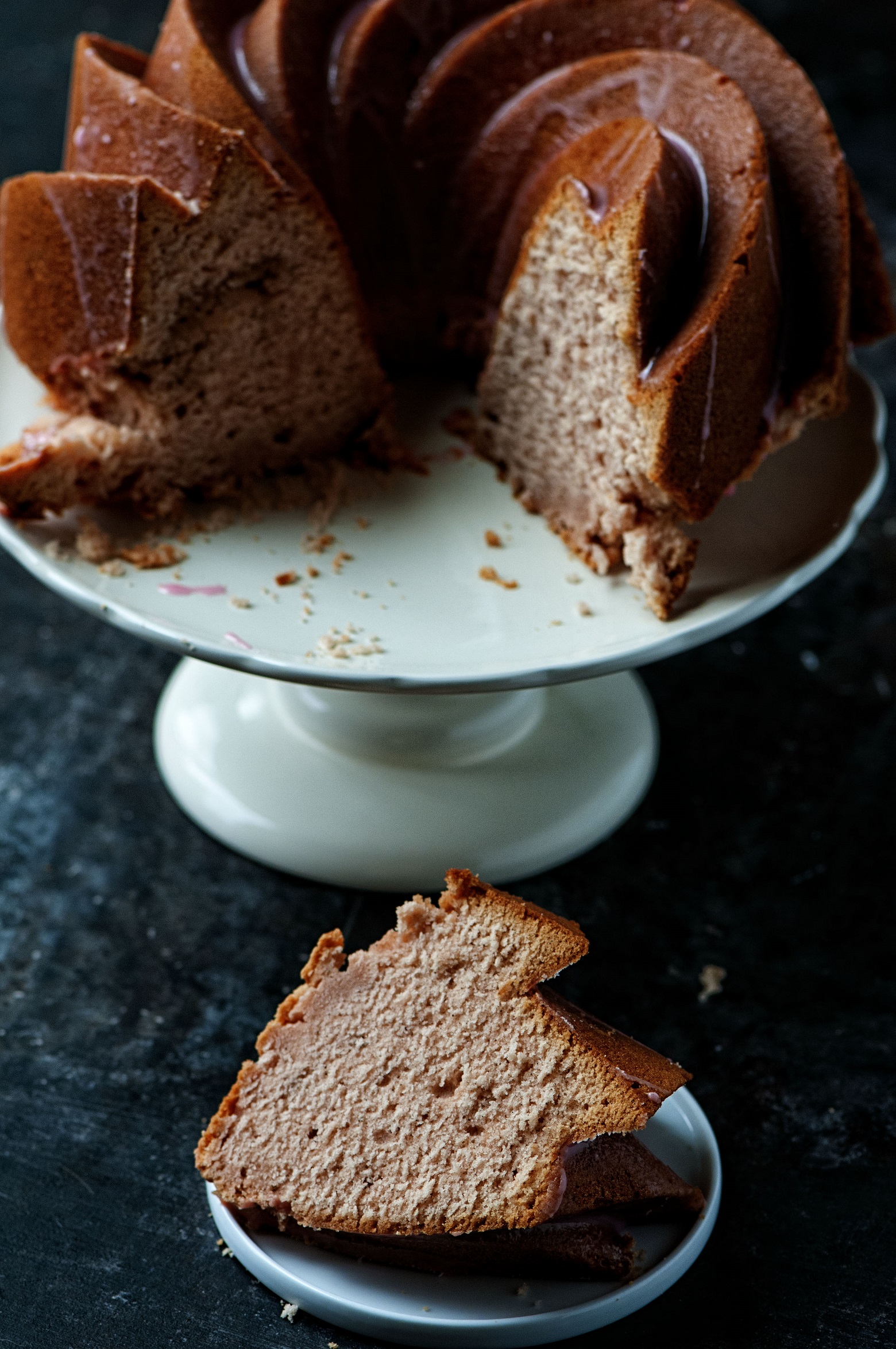 Big Red Soda Vanilla Pound Cake
Author:
Ingredients
For the cake:
1 cup unsalted butter, at room temperature
½ cup shortening
3 cups granulated sugar
5 eggs, at room temperature
3 cups cake flour
1 cup Big Red Soda, at room temperature
2 tsp. vanilla bean paste
½ tsp. salt
For the glaze:
2 cups powdered sugar
¼ cup Big Red Soda
Instructions
Preheat oven to 300F.
Spray a 10" tube or Bundt pan with baking spray.
Using a stand mixer with a paddle attachment cream together butter, shortening, and sugar on <g class="gr_ gr_56 gr-alert gr_spell gr_run_anim ContextualSpelling ins-del multiReplace" id="56″ data-gr-id="56″>medium high</g> speed until mixture is light and fluffy, about 5 minutes.
Add vanilla bean paste and salt and beat for another minute.
Add eggs one at a time, scraping down the bowl after each addition.
Alternating adding flour, then soda, then flour, then soda, and end with flour.
Spoon or scoop (I find an ice cream scoop works best for this) batter into the prepared pan.
Bake for 1 hour and 40 minutes or until a knife or wooden <g class="gr_ gr_55 gr-alert gr_gramm gr_run_anim Punctuation replaceWithoutSep" id="55″ data-gr-id="55″>skewer when inserted</g> comes out clean.
Cool for 10 minutes on a wire rack.
Remove from pan and glaze.
Big Red Glaze:
This recipe is an estimate basically I put about 2 cups of sifted powdered sugar and started with <g class="gr_ gr_58 gr-alert gr_gramm gr_run_anim Grammar only-ins doubleReplace replaceWithoutSep" id="58″ data-gr-id="58″>about</g> ¼ cup of Big Red Soda.
If you like a thicker glaze you might use less soda or if you want a thinner <g class="gr_ gr_57 gr-alert gr_gramm gr_run_anim Grammar only-ins replaceWithoutSep" id="57″ data-gr-id="57″>glaze</g> add more.
Also if you want more glaze then you may have to make some more.
After I glazed it the first time I went back and made some more.