This Peanut Butter Captain Crunch Fudge is creamy peanut butter fudge with Peanut Butter Captain Crunch Cereal infused into it.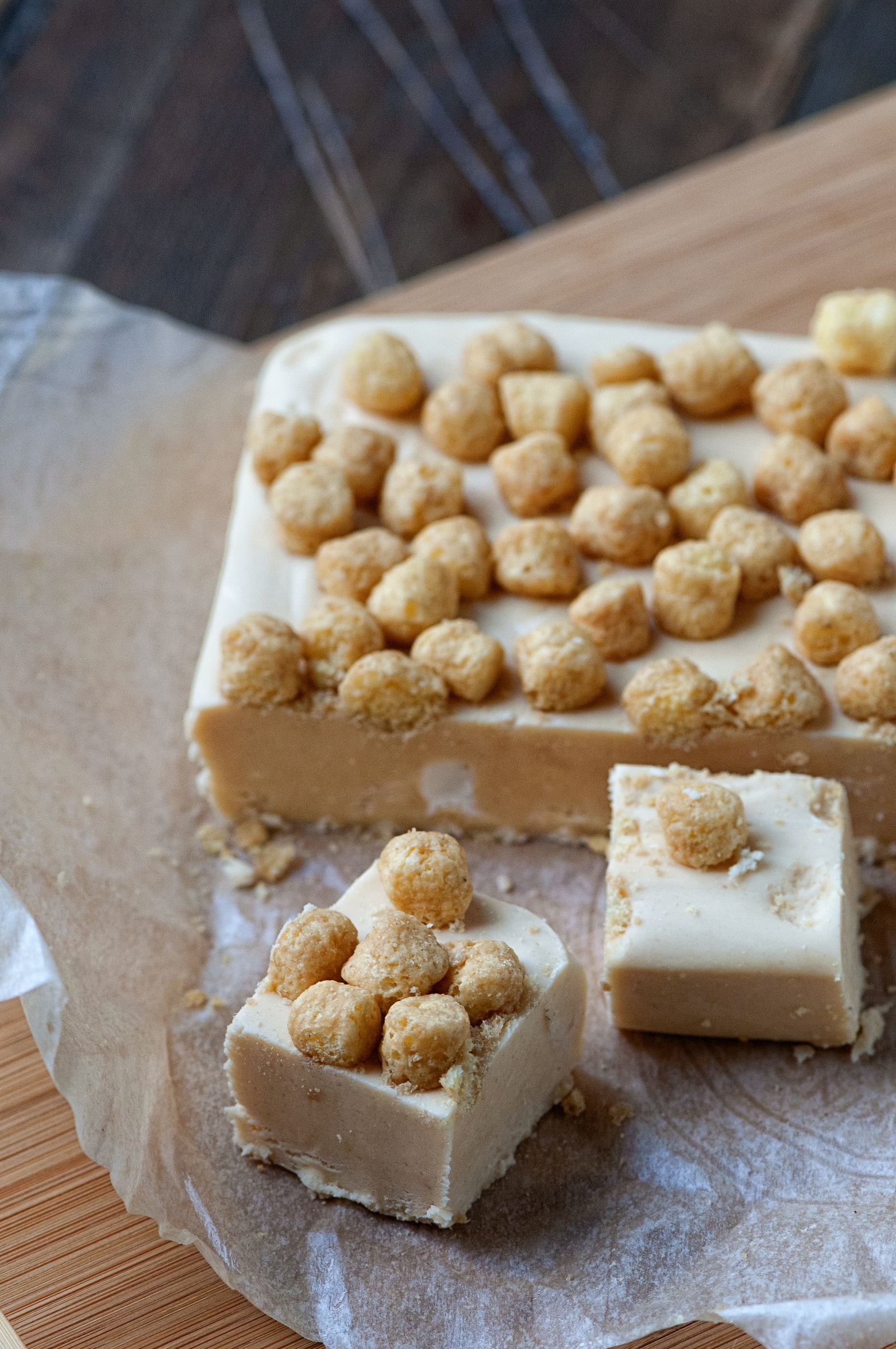 My friend Kristen of Dine and Dish wrote a beautiful blog post about what people are calling the slow blogger movement.
Now, if you have been reading this blog for the whole time, slow blogging is just what we called blogging 11 years ago.
It's when a blogger made something, photographed it (or sometimes didn't), wrote something and that was that.
People would comment on the post and the blogger would interact with them.
It was a hobby to most of us, just to share something we loved…and for some people it was just a way to organize things they had cooked or baked.
I've been through a lot of phases of blogging in the last 11 years. I started out as a hobby blogger, to share my passion for baking and cooking.
Then I moved into the: you mean I can make money if I put some ads on my site phase.
Which was good in the fact that running a blog was starting to cost money with photo hosting and what not.
Sadly when I divorced I feel I lost my soul of this blog for a little bit phase.
I was in a desperate panic to make money blogging and I took whatever work came my way.
And I tried to run my blog like other bloggers were doing…except then it wasn't really my blog.
Because of that I lost quite a few readers, long time readers, and I don't blame them one bit for jumping ship, I myself hardly read any blogs anymore because they lost what I used to love about them.
What they loved about my blog went away and I kind of felt like a sellout.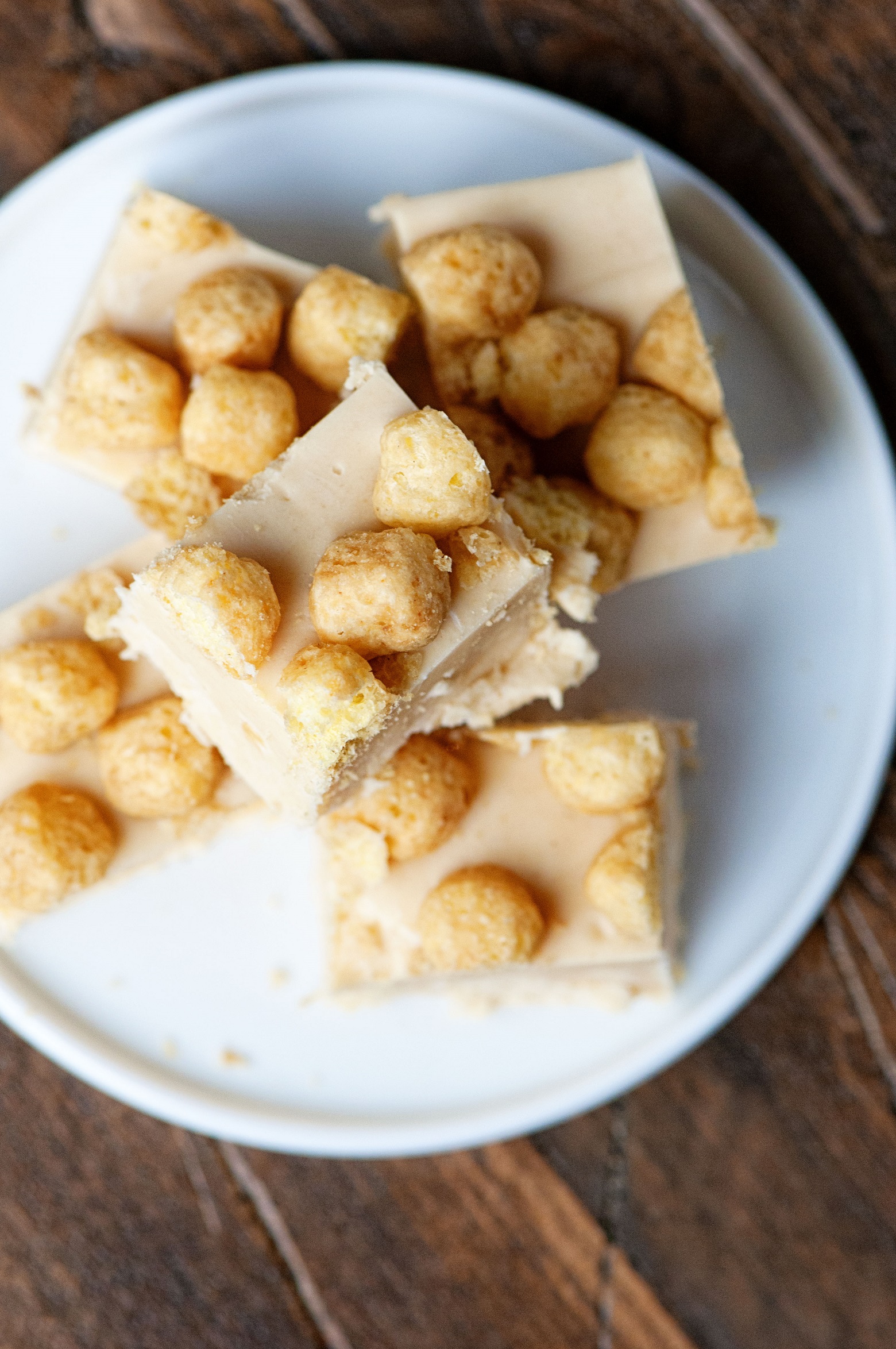 I've had burn out about 4 times where I considered quitting blogging.
I tried one more time to make a go of this blog as a business; after all, the IRS keeps insisting I am a business.
And I was overwhelmed at all the things I was supposed to do that the desire to blog left me.
Forced myself to pay attention to trends and tried to only make foods I thought the masses would want.
I contemplated long and hard about quitting blogging this last year.
Instead, I changed my name, which some considered crazy after 11 years…but I really feel it's more me.
I created a logo that just makes me smile.
Then I created a blog space that makes me happy to come to and puts me in a good mood.
And I only make things I want to make.
I only work with companies I want to work with.
If I post three things in a week, then great, if I don't, I no longer stress about it.
I don't stress that I didn't immediately reply to someone on FB because I was out having a life.
My blog, my way.
Because I'm only blogging my blog, my way, I am making things I want to eat.
I have a love affair with Captain Crunch, and even more so with Peanut Butter Captain Crunch.
I also have a love affair with making fudge.
So it only seemed logical to me to make Peanut Butter Captain Crunch Fudge.
If you are a lover of the cereal, then you will be all over this fudge.
P.S. It's a great day to buy my cookbook Holy Sweet!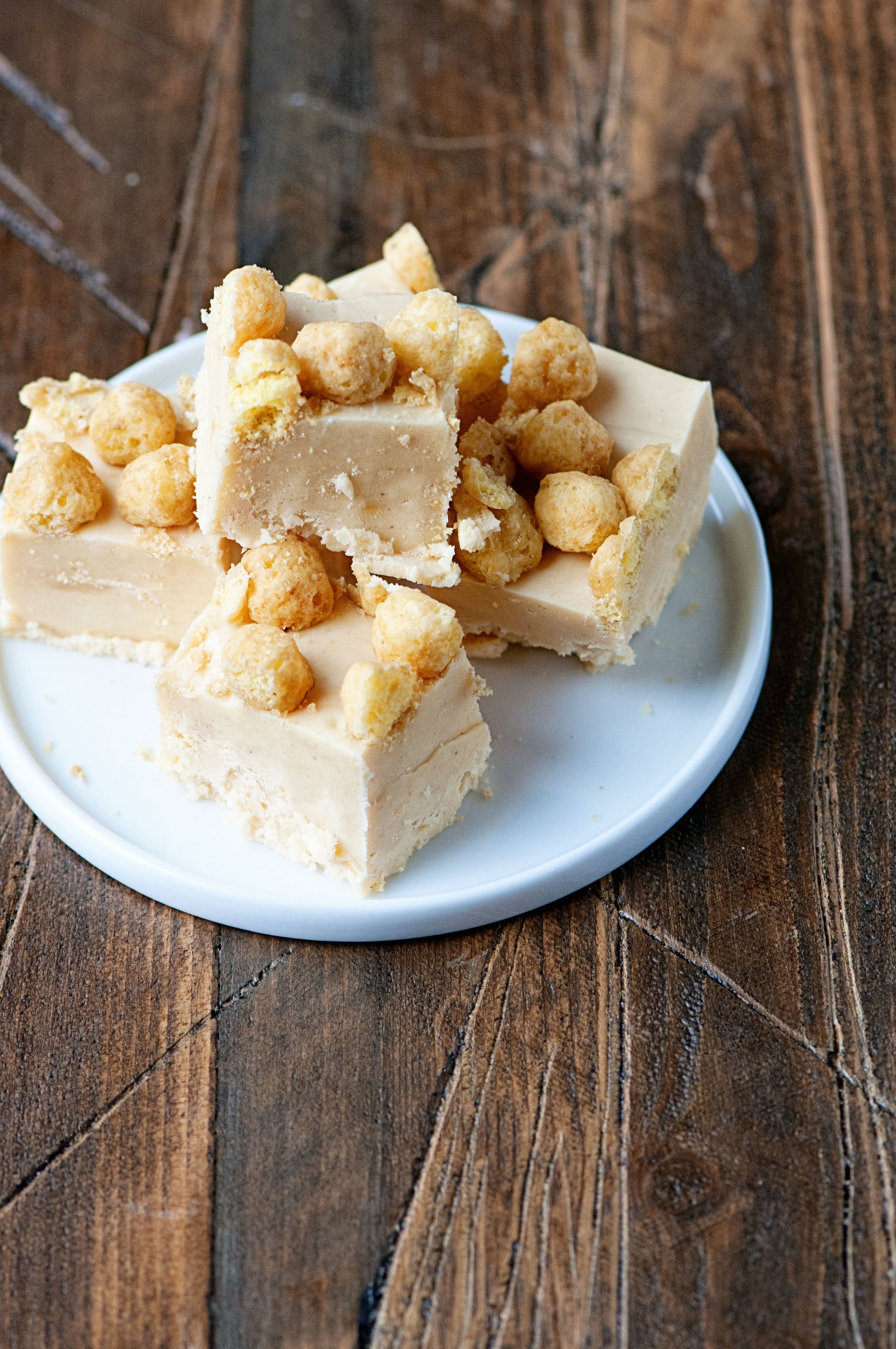 Want More Fudge Recipes?
Lemon Blueberry Mascarpone Fudge
Monster Cookie Chocolate Fudge
Peanut Butter Captain Crunch Fudge
Ingredients
2/3 cup half and half (will actually only use ½ cup)
1 cup Peanut Butter Captain Crunch
2 tsp. unsalted butter, at room temperature
2 cups granulated sugar
2 tsp. malted milk powder
1 1/3 cups peanut butter (I used Jif)
1 jar (7 ounces) marshmallow crème
Peanut Butter Captain Crunch for Garnish
Instructions
In a small saucepan bring the half and half and Peanut Butter Captain Crunch to a boil.
Once boiling, turn off the heat and cover with a lid.
Let the cereal steep for 20 minutes.
Strain cereal out of half and half, set aside.
Line an 8-in. square pan with parchment paper; grease with butter.
In a heavy saucepan, combine sugar, malted milk powder, and ½ cup half and half; bring to a boil over medium heat, stirring constantly. Please note that while you start with 2/3 cup half and half, often the cereal soaks up some of the liquid. You want ½ cup of liquid.
Boil 3 minutes, stirring constantly.
Remove from heat.
Stir in peanut butter and marshmallow crème until blended.
Immediately spread into prepared pan.
Top with Peanut Butter Captain Crunch cereal pieces if desired.
Let cool to room temperature.
Refrigerate until firm, about 2 hours.
Using parchment paper, lift fudge out of pan.
Cut into squares. How many you get depends on how large you cut the squares.