This Hot Chocolate Fudge is for hot chocolate lovers. All the flavors of hot chocolate complete with mini marshmallows in fudge form.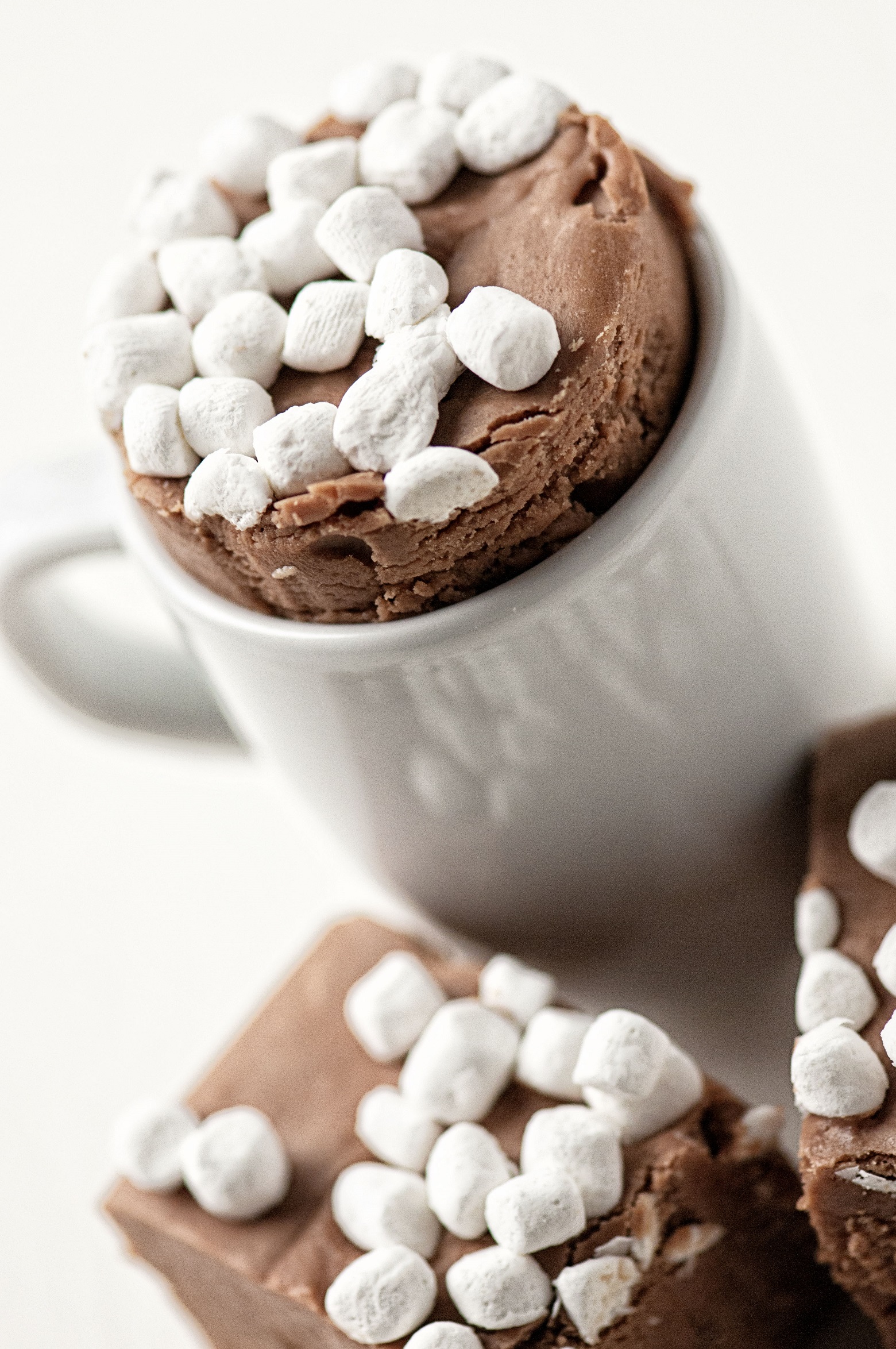 Sooo tired of election stuff.
And tired of how incredibly hateful people are over it.
I'm truly saddened by how both sides are treating each other and I don't mean the actual politicians.
I linked to a story about a heart transplant recipient walking the dead father's daughter down the aisle.
There was a photo of the bride with her hand on the heart transplant recipient's heart; I thought it was a sweet story that made me cry.
But that somehow turned into an argument about Obamacare and how it was total crap that their rates went up and that he probably had to pay for that guys heart transplant.
Ummm? What?
And, of course, when people chimed in it became WWIII of Trump vs. Hillary supporters.
I took down all their comments because I didn't want to take away from the lovely story.
I guess I just want to remind people that at the end of the day we are all going to have to live amongst each other when this is all said and done.
What happen to the days of respectfully disagreeing with someone and moving on?
That seems to have instead become calling each other idiots, jerks, and many other words I will use at hockey but not on the blog. 😛
I wanted to share a story of love, but instead got nothing but hate. 🙁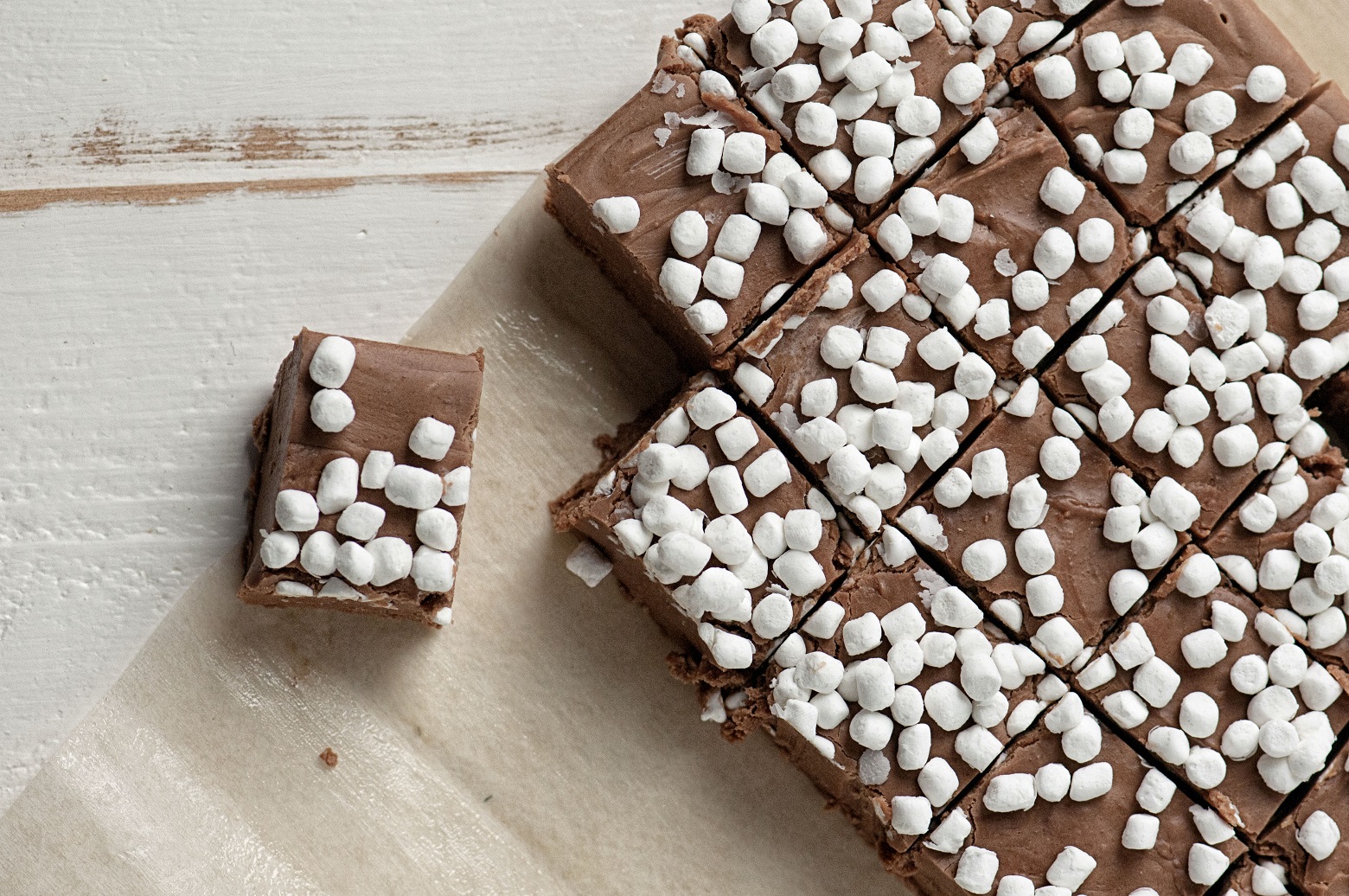 Maybe if we all just sat around eating fudge we would be happier? 🙂
I cooked up a storm last week on the one day it was cool.
Not ONE thing turned out…I think I got a little too experimentive. 😉
So I decided to make fudge because at least I usually don't screw that up.
The day I made all the snacks the high was only 63F so it was actually chilly in the morning and I wanted hot chocolate.
So I figured why not make Hot Chocolate Fudge?
So I did.
P.S. It's fun to serve the fudge in little espresso cups so that it looks like it's cocoa in a cup.
Just use a round cookie cutter to cut the fudge.
If you don't have a set of round cookie cutters (these are the ones I have), you need some…and I'm not just saying that because it's an affiliate link. 🙂
P.S. It's a great day to buy my cookbook Holy Sweet!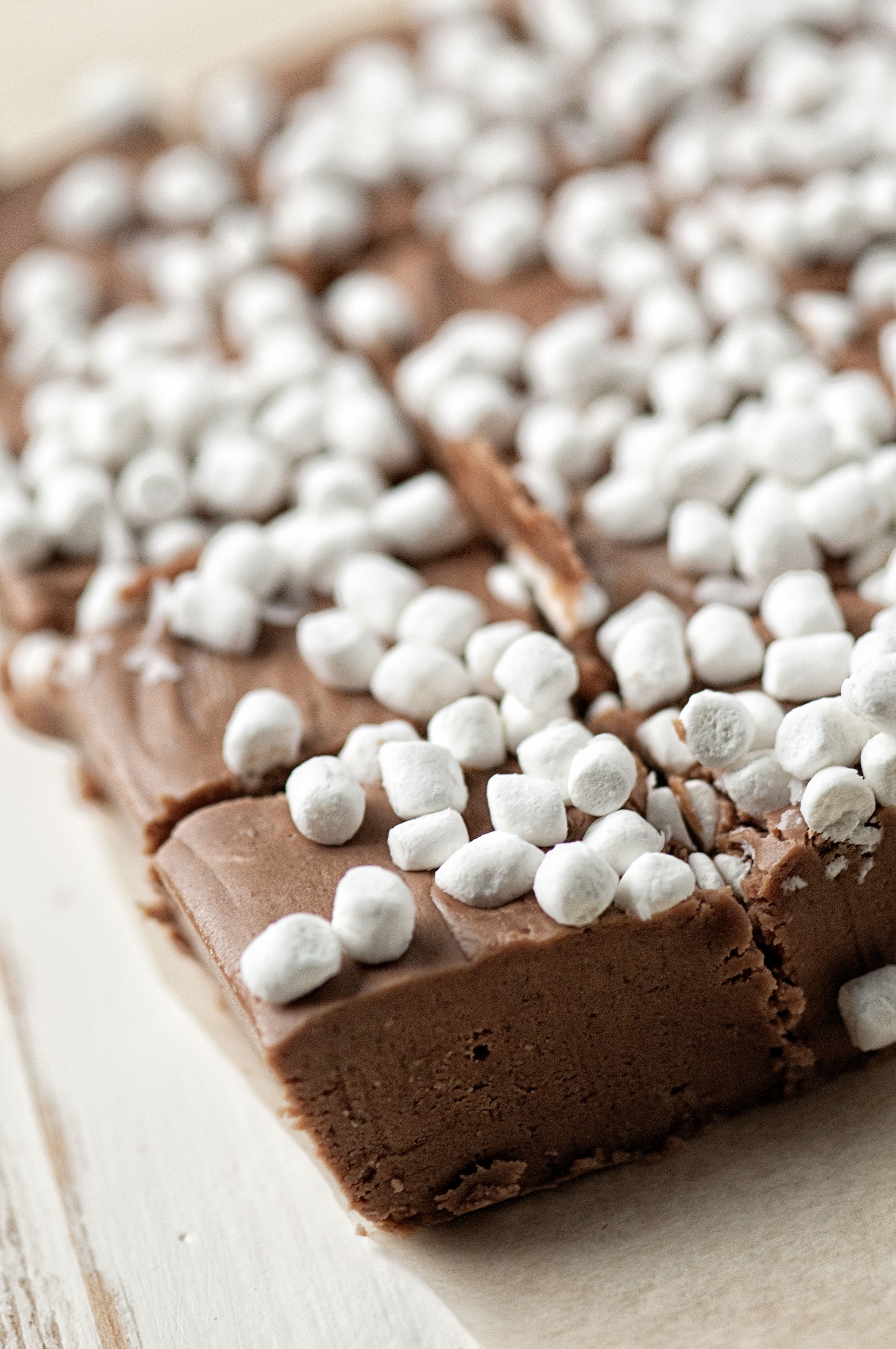 Want More Fudge Recipes?
Lemon Blueberry Mascarpone Fudge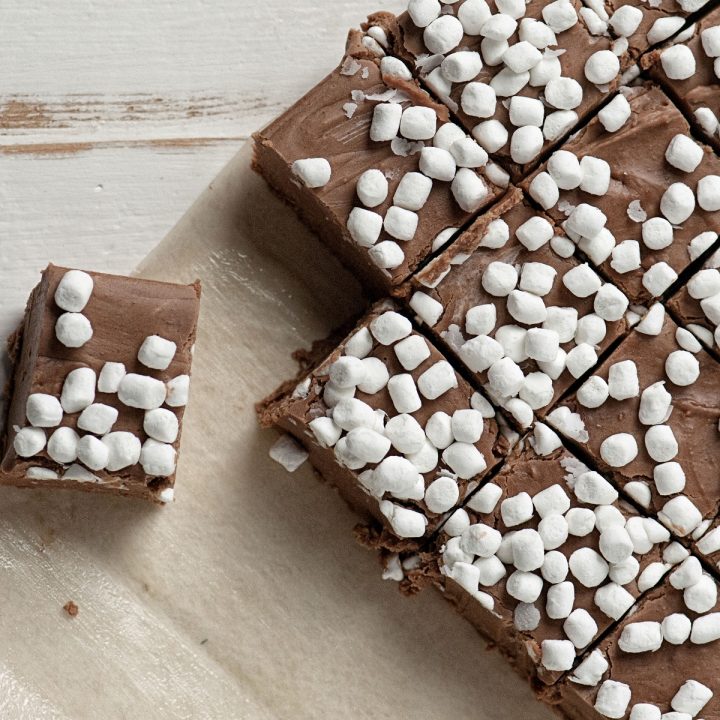 Hot Chocolate Fudge
Ingredients
2 cups granulated sugar
4 oz. unsalted butter
1/3 cup heavy cream
3 TBSP hot chocolate mix
2 cups milk chocolate chips
1 tsp. vanilla bean paste (or extract)
7-ounce jar marshmallow crème
Mallow Bits for garnish
Instructions
Line an 8×8 inch pan with parchment with an overhang so you can lift the fudge out later and coat with baking spray.
Combine sugar, butter, heavy cream, and hot chocolate mix into a large heavy bottomed sauce pan and bring to a boil over medium heat.
Once boiling, attach a candy thermometer and reduce the heat to a hair above medium low and cook for 7-10 minutes until your thermometer reads 234°F (soft ball stage) , stirring constantly.
Once you reach 234F remove from heat and add the chocolate chips, stirring vigorously with a wooden spoon until the chocolate has melted and the mixture is smooth.
Add the vanilla bean paste and marshmallow crème and mix until well blended.
Pour into prepared pan.
Sprinkle with Mallow Bits (if using) and press slightly down (with a wooden spoon) to make sure they adhere to the fudge.
Let cool to room temperature.
Then lift out of the pan and onto a cutting board.
Cut into whatever amount you want. I think I got about 32 pieces.