This Vanilla Cola Float Pound Cake is a fun twist on the classic 7-Up pound cake using Coke and vanilla ice cream instead. A great treat.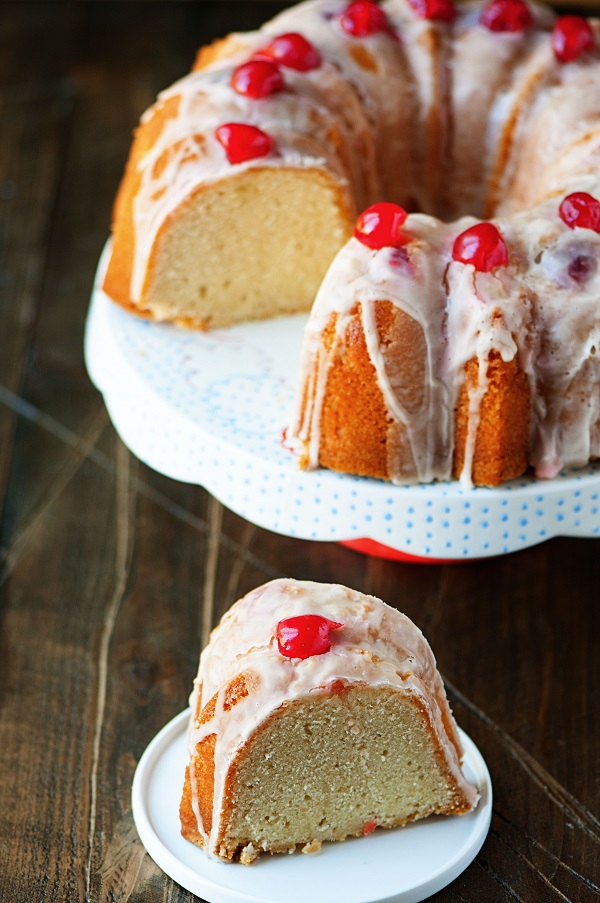 Last weekend my blog turned 11.
In case you didn't know, blogging for 11 years is a really long time.
Like, really long.
And I've clearly lost my brain along the way.
I think it just got lost in the excitement of the twins graduating.
I felt like something was coming up but just couldn't remember what.
Then, thanks to FB and its memories function, I realized oh, gee, yeah. 😀
Some of you have been here since the beginning and for that you should get some sort of badge like they give to the Girl Scouts.
Clearly that badge would be made out of Funfetti or Swedish Fish.
Some of you are new and I welcome you and hope you are here in another 11 years!
In the coming weeks, after 11 years of being Culinary Concoctions by Peabody when you come to this space it will now read Sweet ReciPEA's.
I am hoping you will love the new space as much as I do.
Don't worry if you forget, the old site will redirect you to the new one.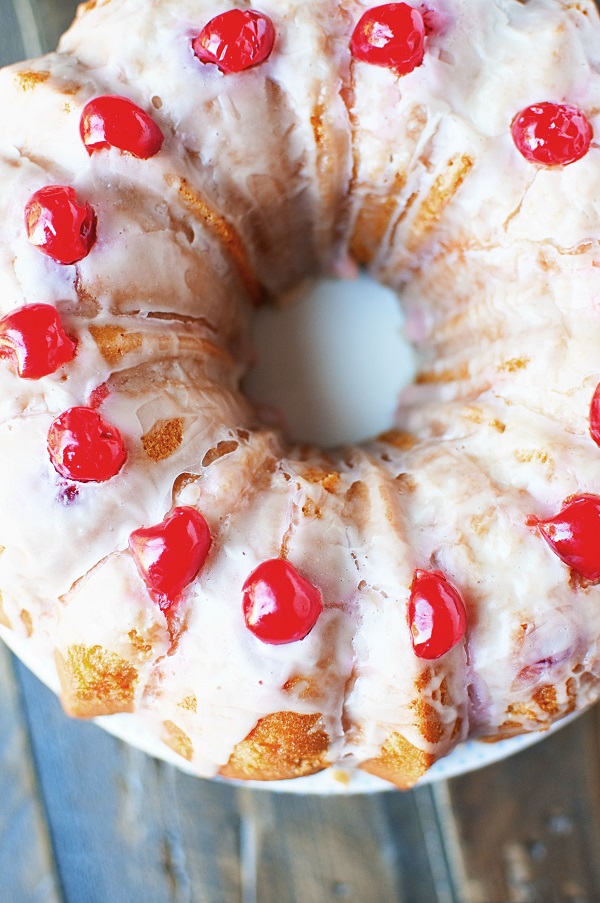 I'm going retro so to speak.
Not in the look of my design but in the way I used to blog.
There has actually been some backlash among bloggers as of late.
Those food bloggers who have been around for a long time miss the old times, back when we connected with each other and our readers.
We feel the soul of blogging has been lost.
I will say that I have a pretty amazing connection with my readers, one that many bloggers comment they wish they had.
One way I am considering connecting more with you guys is answering questions you have on Snapchat or FB Live.
If you have any interest in things like that please tell me in the comments and I will do my best to figure out how to do all that. 🙂
Then you can see my bad hair day in person…lucky you.
Ever since having a 7-Up pound cake years ago, I have been a big fan of the pound cakes from the south that use a cup of soda.
It got me thinking about wanting a Cola Float (I always preferred those to root beer floats)…I've even make Cola Vanilla Float Fudge.
It hit me that I could easily make the 7-Up pound cake into a Vanilla Cola Float Pound Cake.
The glaze really makes this cake since you use actual vanilla ice cream.
I mean who doesn't want ice cream glaze on your cake?
Thanks again for all the great years!
P.S. It's a great day to buy my cookbook Holy Sweet!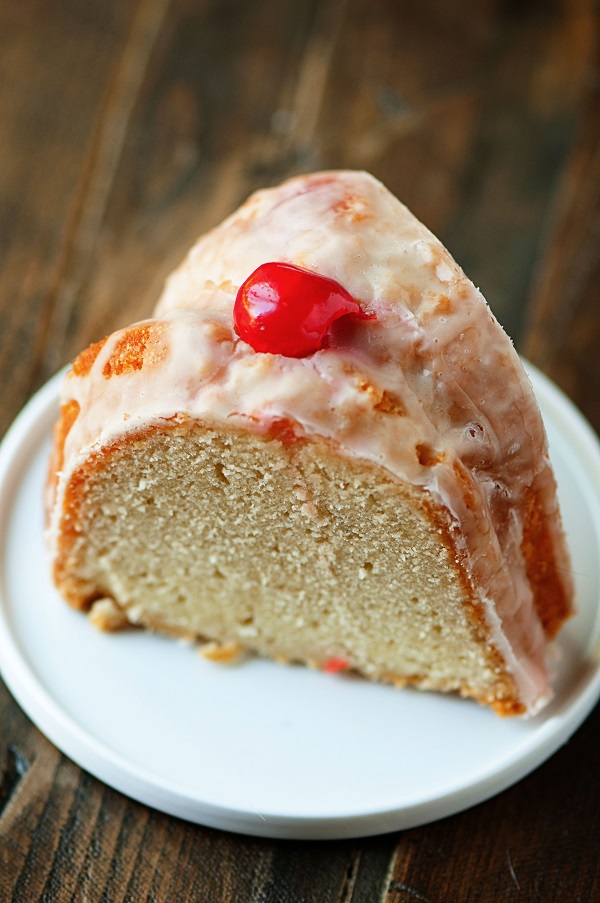 Want more pound cake recipes?
Bourbon Brown Sugar Pound Cake
Whiskey Glazed Apple Buttermilk Pound Cake
Bourbon Brown Butter Chocolate Chip Cake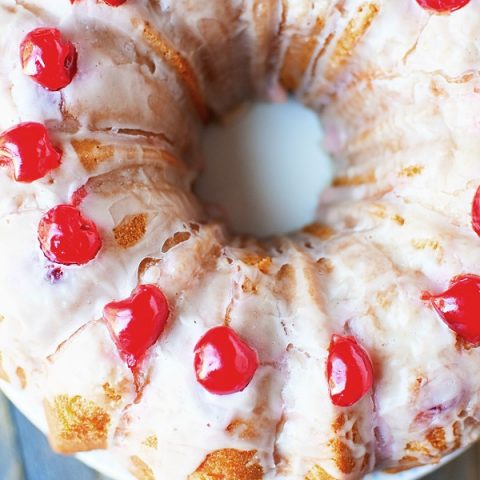 Vanilla Cola Float Pound Cake
Ingredients
For the Cake:
1 ½ cups unsalted butter, at room temperature (I used Darigold)
3 cups granulated sugar (I used Imperial)
5 eggs, at room temperature
3 cups cake flour (I used King Arthur)
1 cup Vanilla Coke, at room temperature
½ tsp. vanilla extract (I used Rodelle)
½ tsp. salt
8 maraschino cherries
For the Vanilla Coke Float Glaze:
:2 cups powdered sugar
¼ cup melted vanilla ice cream
3 TBSP Vanilla Coke
Instructions
Preheat oven to 300F.Spray a 10" tube or Bundt pan with baking spray.
Using a stand mixer with a paddle attachment cream together butter, and sugar on medium-high speed until mixture is light and fluffy about 5 minutes.
Add extract and salt and beat for another minute.
Add eggs one at a time, scraping down the bowl after each addition.
Alternate adding flour, then soda, then flour, then soda, and end with flour.
Place cherries at the bottom of the pan, about an inch between each one.
Spoon or scoop (I find an ice cream scoop works best for this) batter into the prepared pan.
Bake for 1 hour and 40 minutes or until a knife or wooden skewer, when inserted, comes out clean.
Cool for 10 minutes on a wire rack.
Remove from pan and glaze.
For the Glaze:
In a medium bowl, whisk together the ingredients.
If you want a thicker glaze add more powdered sugar. If you want a thinner glaze, add more Coke.
Pour over cake.
Add maraschino cherries to top if desired.