This Bourbon Brown Sugar Pound Cake is a delicious combo of sweet, salty, and booze make up this perfect fall pound cake.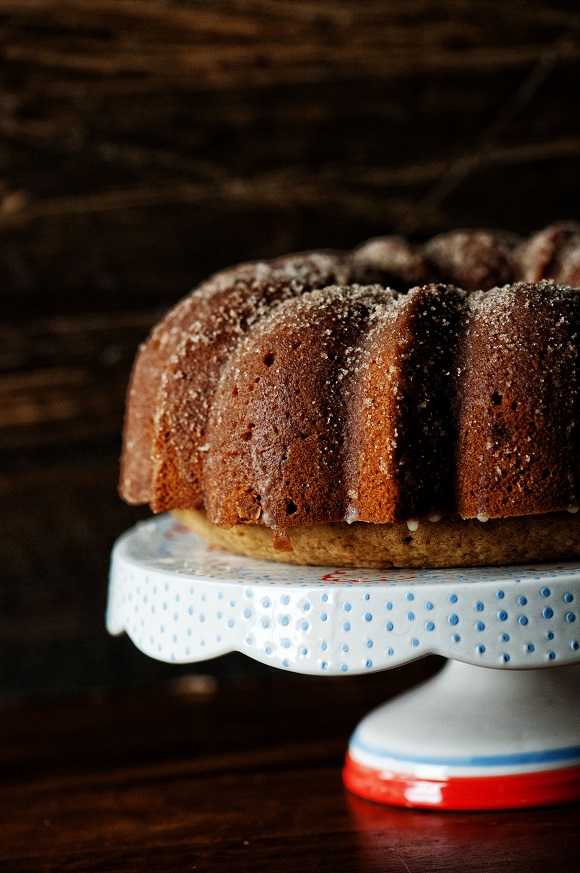 I'm not sure when the whole salty-sweet dessert revolution started (I could probably Google it, but that takes effort) but I'm sure glad it did.
Then again people have been eating chocolate covered pretzels for quite some time.
My blogger friend Heather, of Sprinkle Bakes, wrote a whole book using sea salt in desserts it's called Sea Salt Sweet: The Art of Using Salts for the Ultimate Dessert Experience.
Heather is one of my go to bloggers when I need inspiration and I want a recipe to turn out. It doesn't hurt that she loves Sprinkles. 🙂
The story in her introduction is about her first love of salty sweet was one I had never heard of which is filling a Coke with salted peanuts.
That one I did Google and it turns out it is very much a thing.
Has anyone tried this?
I want to try it and if I like it make a dessert out of it. Which I did end up making this Coke and Salted Peanut No Churn Ice Cream.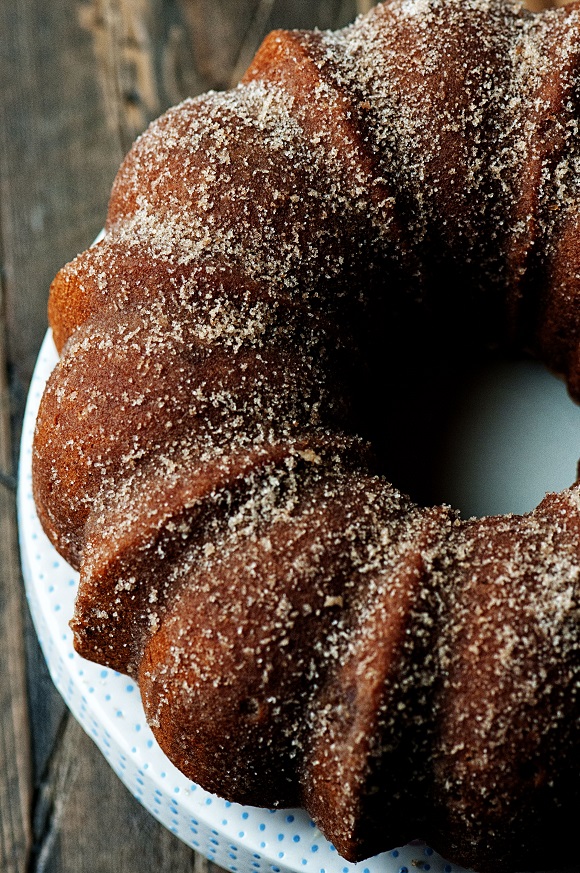 Anyway, we were told we could choose any recipe and since I love bourbon in my baked goods I immediately decided on the Bourbon Brown Sugar Pound Cake.
We served it with a pumpkin ice cream and my husband was all over it.
Couldn't stop raving about the fact that it wasn't heavily frosted yet had so much flavor.
I did tell him it had syrup on there and he was like, ah that makes more sense.
There's a video of how to make the cake if you want to watch it.
Also in the book is her awesome Ale and Pretzel Soft Caramels (which is actually how I found her blog).
The hubs is pushing for me to make Bacon Fat Buttermilk Biscuits with Milk Chocolate Gravy.
But I'm leaning towards the Overnight Donuts with Merlot Glaze.
And as always it's a great day to order my cookbook.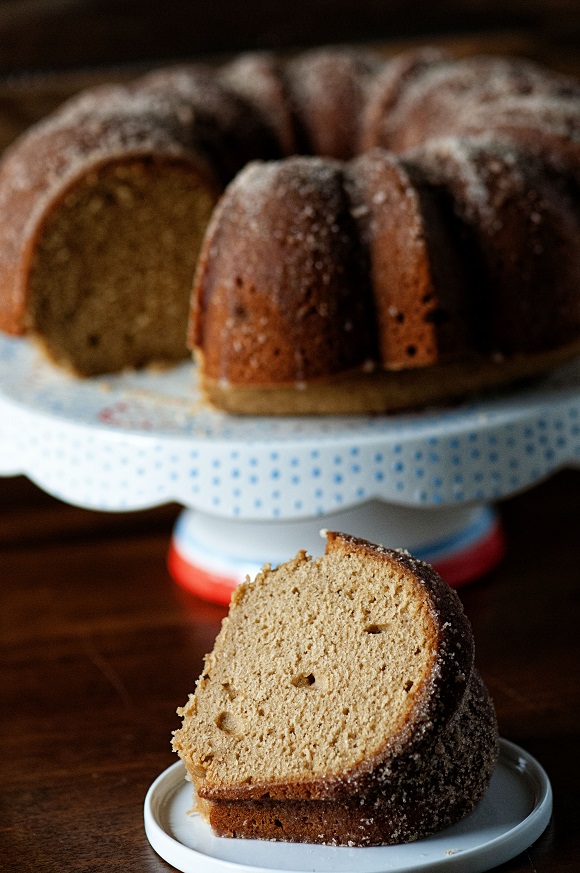 Want more pound cake recipes?
Whiskey Glazed Apple Buttermilk Pound Cake
Bourbon Brown Butter Chocolate Chip Cake
Strawberry Lemonade Bundt Cake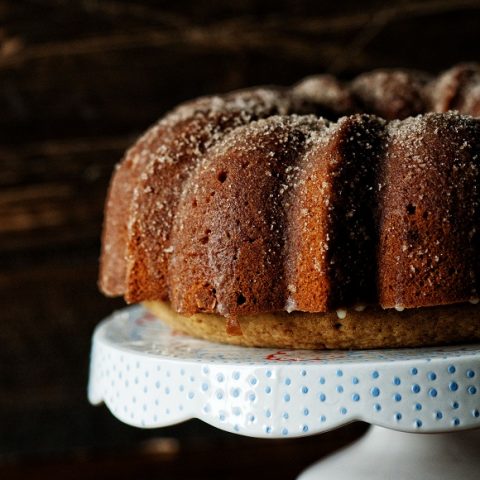 Bourbon Brown Sugar Pound Cake
Ingredients
Pound Cake:
8 oz. unsalted butter, at room temperature
1 ½ cups brown sugar, packed
½ cup granulated sugar
5 large eggs, at room temperature
2 tsp. vanilla extract
¼ cup Kentucky bourbon
3 cups all-purpose flour
¾ tsp. fine grain-sea salt
½ tsp. baking powder
½ tsp. baking soda
¾ cup buttermilk
Butter Whiskey Syrup:
1/3 cup granulated sugar
4 TBSP unsalted butter
1/16th tsp. fine-grain sea salt
¼ cup Kentucky bourbon
Cinnamon-Sugar coating:
¼ cup granulated sugar
1 tsp. ground cinnamon
1/16 tsp. fine-grain sea salt
Instructions
Preheat oven to 325F.Butter and flour a 12-cup Bundt pan or be lazy like me and use the baking spray.
Using a stand mixer with a paddle attachment (or a large bowl with electric beaters) cream together the butter and sugars until light and fluffy, about 5 minutes.
Add the eggs one at a time, scraping down the bowl after each addition.
Beat in the vanilla and whiskey until all the ingredients are thoroughly combined.
Whisk together all the dry ingredients into a medium size bowl.
With the mixer on low speed beat in the flour mixture and buttermilk, alternatively, beginning and ending with the flour mixture.Pour the batter into the prepared pan.
Bake for 1 hour or until a toothpick inserted into the center of the cake comes out clean.
Allow the cake to cook in the pan for 5 minutes.
Turn cake onto a cooling rack to cool completely. Place cooling rack a top a large baking sheet.
Butter Whiskey Syrup:
Combine the sugar, butter, and ¼ cup water in a small saucepan and place over medium heat.
Stir until the sugar melts, about 5 minutes.
Remove the pan from the heat and whisk in the whiskey and salt.
Brush the syrup over the surface of the cooled cake liberally using a pastry brush.
Cinnamon-Sugar Coating:
In a small bowl whisk the cinnamon, sugar, and salt together.
Sprinkle it all over the cake.
Transfer cake to a cake stand or plate using a cake lifter or two spatulas.
Serve cake immediately or wrap in plastic wrap and store it at room temperature for up to 48 hours before serving.