These Kitchen Sink Circus Animal Oreo Blondies have sprinkles, Golden Oreos and Circus Animal Cookies that will bring a smile to everyone.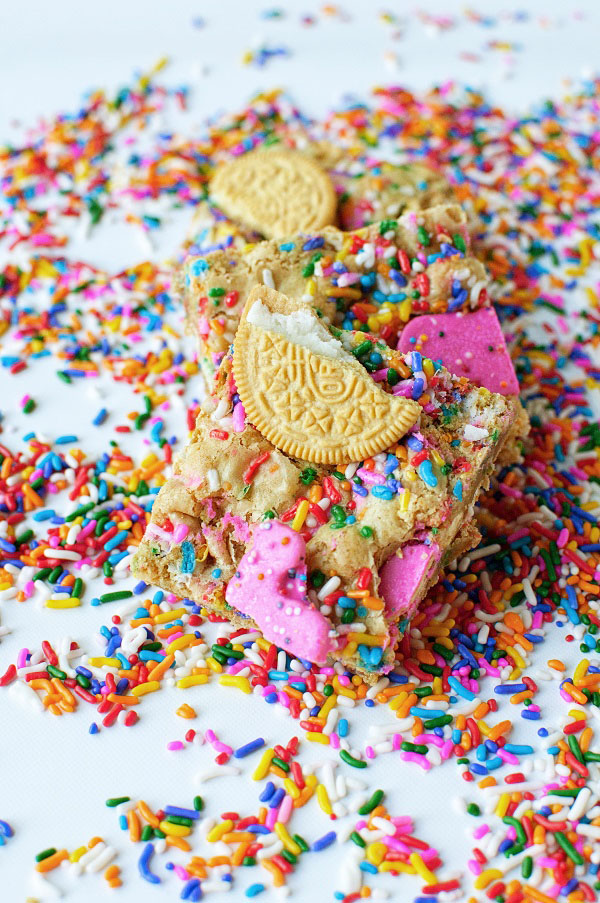 Oprah finally lost me this year.
I didn't want to lose her, I liked her, but then she went and said this.
"Inside every overweight woman is a woman she knows she can be"- Oprah
She said that in her commercial for Weight Watchers, a company that she now owns 10% of.
Now, I am not anti-WW, I worked for them for goodness sake and I wouldn't work for a company I didn't believe in…but to imply that I'm not the woman I am because I'm packing an extra 20 pounds is ridiculous.
Oprah has gone up and down the scale too many times to count, just like so many of us.
I mean Google Oprah weight loss and after that comes 2011, 2012, 2013, etc.
Am I to believe that the only time Oprah was her authentic self was when she was thinner?
All her good ideas only came when she was a single digit size?
Losing weight can bring people out of their shells and give them the confidence they did not have before…but always should have.
It's always there. You don't have to lose 20 pounds for you to be the woman you know you can be.
And what about men?
Do they always get to be the men they know they can be…at any size?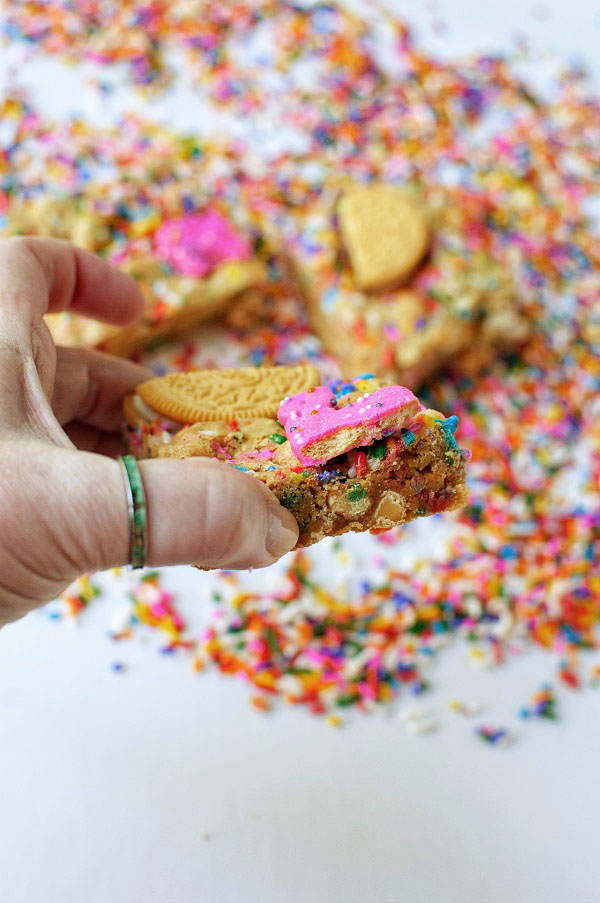 It's the beginning of the year (although geez, we are in the middle of February already) so most of us are on diets.
Even I did Dietbet this January…though not for the reason most people think. 🙂
I was low on funds but always like to donate to my favorite charity, Old Dog Haven and so I figured that I could make some money for them.
I did.
It was odd.
Odd because I stepped on the scale for the first time in almost three years.
I actually weighed less than I thought.
Lost my 4% of my body weight…plus a little more.
At the end of the month, I won my money and put my scale away with no real need to get it out anytime soon.
I can assure you I am the same person I was when I stepped on that scale the first and last time.
With Valentine's this Sunday I, of course, want to remind you that thin, fat, overweight, athletic, whatever body type you are…embrace it.
Work on it if you want…but embrace where you are now.
There is already a rock star in you and she/he is not waiting for you to lose weight to come out.
You know what else to embrace?
Sprinkles.
And your favorite store bought cookies.
So I still have tons of sprinkles left over from last year, I did not go through them all.
Once again I'm into throwing them into any recipe I can make. As well as Golden Oreos and Circus Animal cookies pretty much make me happy and are my favorite store bought cookies.
So why not make a blondie that uses all three?
A Kitchen Sink Circus Animal Oreo Blondies.
P.S. It's a great day to buy my cookbook Holy Sweet!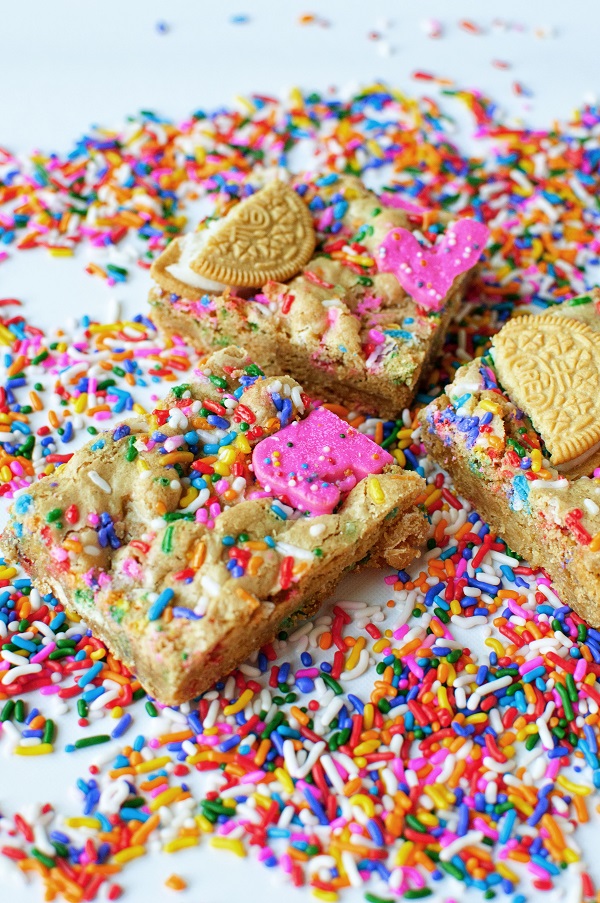 Want More Bar Recipes?
Fruity Pebbles Salted Caramel Blondies
Crumb Topped Cake Batter Blondies
Dried Cherry-Chocolate-Cashew Blondies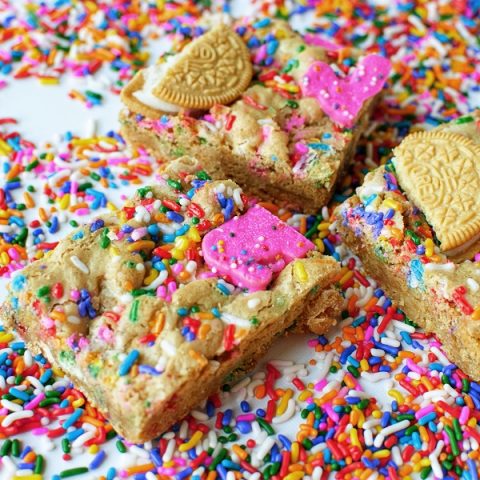 Kitchen Sink Circus Animal Oreo Blondies
Ingredients
¾ cup unsalted butter, at room temperature
1 cup granulated sugar
3 eggs
1 tsp. vanilla extract
2 cups all-purpose flour
1 tsp. salt
2 cups Golden Oreos, divided
2 cups Circus Animal Cookies, divided
1 cup Sprinkles, divided
Instructions
Prepare a 9-x-13-inch pan with baking spray.
Preheat oven to 325F.
Using a stand mixer with a paddle attachment cream together the butter and sugar until light and fluffy, about 3 minutes.
Add the eggs one at a time, and scrape down the sides and bottom of the bowl after each addition.
Add vanilla extract and beat for another 30 seconds.
Add the flour and salt and mix on low speed just until the dough starts to come together.
Take 1 ½ cups of the Circus Cookies and crush them.
Take 1 ½ cups Golden Oreos and crush them.
Add them to the mixer with it on slow speed.
Add ½ cup sprinkles to the batter.
Mix until the ingredients are fully combined.
Spread evenly into prepared pan, smooth with a spatula.
Add the remaining Circus Animals, Oreos, and sprinkles …but strategically place them where you would like.
Bake for 30 minutes or until a wooden skewer inserted near the center comes out clean.Let cool on wire rack.
Cut into squares and serve.