Forget Elf on the Shelf, this year I'm starting Booze on the Shelf…I hope you will join me.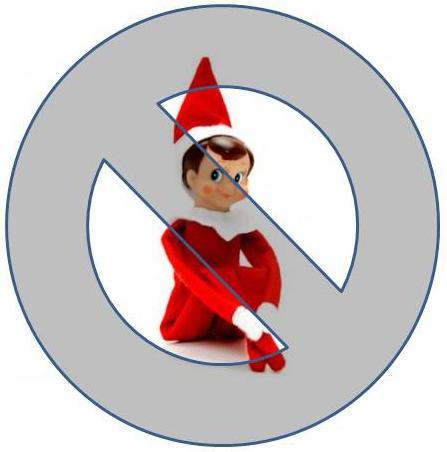 Most people fall into one of 4 categories:
1. You don't have kids and you have no idea who the Elf on the Shelf is.
2. You think the Elf on the Shelf is wonderful Christmas tradition that helps kids stay on their best behavior during the holidays.
3. The evil necessity you started wish you didn't and now can't stop or your kids will pitch a fit.
4. You hate that creepy elf.
Me?
I hate that creepy elf.
Oh, sure I enjoy the people who prank with it and put the elf in compromising positions but overall he has got to go.
If for some reason you are unfamiliar with Elf on the Shelf it's a holiday scam.
First you have to buy Elf obviously because you can't leave him out on the shelf without the actual doll.
Then you have to buy the book to read to your kids. Then you have to buy little gifts that "he" leaves. Scam.
You adopt the elf.
Not just any elf but a scout elf.
He's not scouting for the next NHL star…no he is reporting back to Santa about your behavior.
He's watching you.
He's a snitch.
And you know what they say…snitches get stitches.
After he stalks you all day he goes back to the North Pole and reports to Santa.
When he returns he has to find a new place to watch you.
Why I'm not sure…I think it's a fetish he has…just saying.
What it ends up being is after three days the parents running out of ideas where to put him or parents waking up at three am realizing oh crap I didn't move the stinking elf.
So for those that are not a fan of Elf on the Shelf I encourage you to join me in what will sure to become an annual tradition Booze on the Shelf.
First you will need to "adopt" a variety of drinking glasses. I gathered up a few of my favorite and then added to my family by ordering a couple new Tiki glasses and Moscow mule mugs (that I have wanted to get for forever).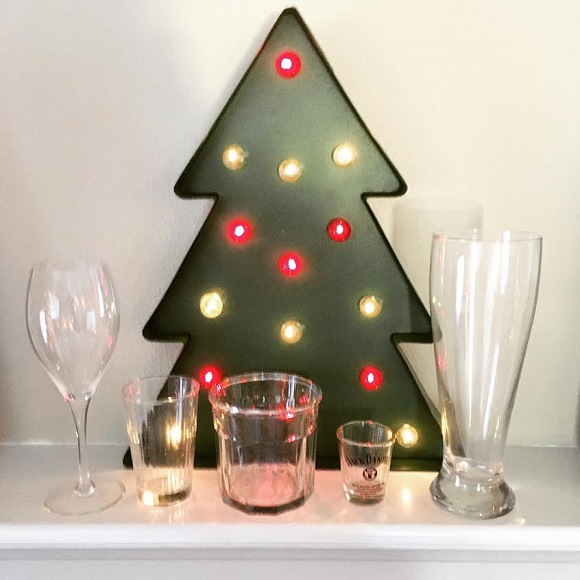 Then starting December 1st I will drink in a different location in the house each day.
I'm not sure if the glasses will be reporting back to Santa or not but since I'll be drinking I won't care. 😛
So gather up your glasses and join me next Tuesday as we start the way better tradition of Booze on the Shelf. Check the blog and my Instagram account for drink ideas as well as my daily of the booze on the shelf.
If you are participating I would love to see it so please use the hashtag #boozeontheshelf so that I can see what you are up to as well!
Cheers!
Peabody
Need Some Inspiration?
Spiked Stroopwafel Hot Chocolate