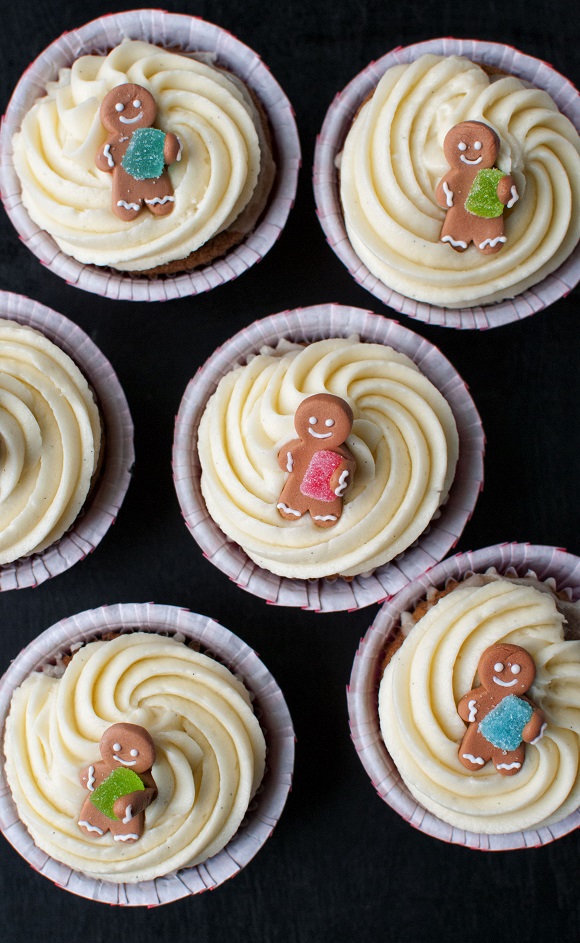 Dear Santa,
You'll be coming my way in a few weeks and I'm sure you'll be stopping by as I have been a very good girl this year (by my standards).
I was good at not punching people at Target for going too slow and taking up the whole aisle so I couldn't get around them.
Speaking of Target Santa, I was good at going in for one thing and somehow buying $100 worth of stuff often leaving the store without what I went in for.
I was good at going through…wait for it 114 pounds of butter this year. Yes I keep track.
I was good at eating my own weight in Swedish Fish…that's a skill Santa let me tell you.
I was good at putting the laundry into piles and then hoping for them to fold themselves…they don't in case you were wondering.
I was good (the dog helped too) at giving our vet so much money that they might be able to open a new wing under our name or at least buy a new boat.
See I was so good at many things Santa…clearly you are going to bring me something nice right?
Another thing I did right was make these cupcakes. Yes they are beyond cute. No I did not make those little gingerbread men. I bought them last year on clearance they day after Christmas and have been waiting to get to use them. They are made by Wilton and I'm not sure if they are around or not. If you are super skilled with fondant I bet you could make them on your own.
These cupcakes are moist and I love the frosting with them. If you don't have Mascarpone around you can use cream cheese but it's not the same. Also don't skip the orange glaze as it really does add something to these cupcakes.
*This recipe is part of the Plugra Butter Brigade in which I am being compensated for being apart of. As always the opinions, bad grammar, and bad puns are all my own.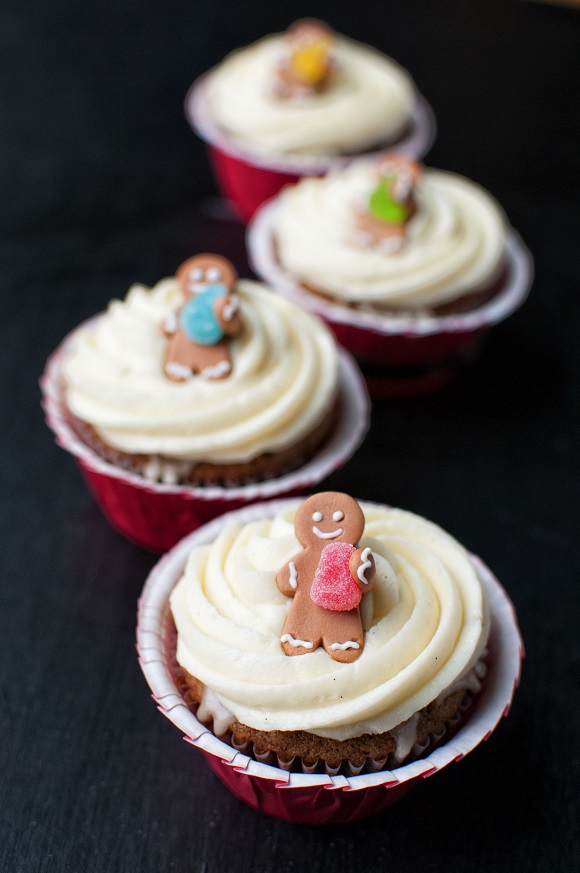 Gingerbread Cupcakes with Orange Glaze and Mascarpone Buttercream
8 TBSP unsalted butter (I used Plugra), melted
1 large egg, lightly beaten
¾ cup granulated sugar
½ cup molasses
1 cup hot water
2 ¼ cups all-purpose flour
1 tsp baking soda
½ tsp salt
2 tsp ground ginger
1 tsp ground cinnamon
Preheat oven to 350F.
Line a cupcake pan with 12 liners.
Combine the melted butter, egg and sugar in a mixer fitted with a paddle attachment and mix until well combined.
Add the molasses and water and mix.
Sift the flour, baking soda, salt, ginger, and cinnamon together.
Working in batches, and mixing after each addition, add the dry ingredients to the molasses mixture. Mix until smooth.
Pour into the cupcake liners ¾ of the way full and back for 20-22 minutes depending on your oven.
Let cool in pan for 5 minutes then remove from pan and place on a wire rack.
For the glaze:
2 cups powdered sugar
¼ cup fresh orange juice
Whisk the glaze ingredients together until smooth.
Set the wire rack over wax paper or place in a baking pan to catch the drips.
Spoon all the icing onto the top of the cupcakes and spread it out, it's okay that it runs down the sides.
Set aside in a cool place until icing has set about 30 minutes.
While the glaze is setting up make the frosting.
Mascarpone Buttercream Frosting:
8 oz. Mascarpone cheese, at room temperature
4 oz. unsalted butter (I used Plugra)
1 tsp. vanilla bean paste (or extract)
3 cups powdered sugar
Milk to thin if needed
Using a stand mixer with the paddle attachment beat together the butter and Mascarpone cheese.
With the mixer on low speed, add the powdered sugar a cup at a time until smooth and creamy.
Beat in the vanilla extract.
Pipe frosting on top of glaze covered cupcakes. Add gingerbread men if you like.