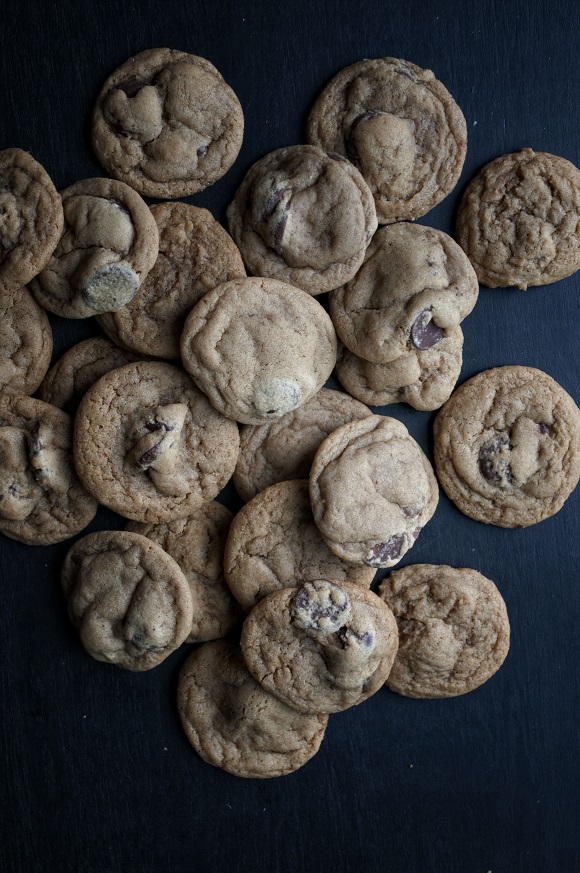 So this post is going to sound a lot like hockey but it's really about human nature. For years I have had a hockey player that I follow, most of you know it's Danny Briere (23 years to be exact…having watched him since he was 14) but he will be retiring soon in my opinion and so I started the process of finding another player to follow. Now you probably think just pick a player and go, but I actually take the process pretty seriously having taken about a year to decide.
When I chose Danny years ago it was not only his ability to score goals but that in a way he was quite the underdog and really defied what was the typical hockey player during that time, he was really short and small for the time (well any time). Since joining the NHL more and more players have gotten away from the giant brute type players and in a way he was one of the guys who paved the way for the smaller players in the NHL today.
The player I chose is either one of the most loved or hated players in the NHL with very few people in the gray about him. Phil Kessel is the center of controversy for the most stupid reasons around. Number one reason he is picked on is his weight. He is listed at 6'0" and weighs 203 pounds and is therefore according to a BMI he is overweight. Don't even get me started on BMI…it's about as useful as the food pyramid. He is a cancer survivor. At the age of 19 while in his rookie year in the NHL he was diagnosed with testicular cancer…amazingly only missing 11 games before returning and winning him the Bill Masterson Memorial Award in hockey which goes to the player who best exemplifies the qualities of perseverance, sportsmanship, and dedication to hockey. While I don't actually know I suspect that believe it or not his doctor might want him in the overweight category since some cancer patients and those chronically ill with certain illnesses are encouraged to stay in the overweight BMI because you can turn sick and lose weight rapidly and as my mother's oncologist says…a fat cancer patient is one that normally lives. He even gets picked on for not looking like a hockey player. There's a whole site dedicated to comparing him to being a red panda…which I don't actually feel is a bad thing, red pandas are way cute.
But besides his weight the main thing Phil is picked on is his refusal to talk to the media. I wouldn't talk to the media either. Half the time I want to put my hand through the TV and smack the person doing the interview for asking such stupid questions. They ask the same questions over and over again…gee what do you need to do to win this game? Get the puck in their net more than ours would be my sarcastic answer. Or they ask pointless fun fact questions and while they are fun little facts to know the world will not end if I don't know his favorite color and what his favorite song is. They also ask him over and over again why he won't talk to them. Kessel is a classic introvert. He doesn't like small talk. He's not good at small talk with people he doesn't really know…like all introverts. Plus the media tends to twist his words. Since he does have a hard time with small talk he can easily be flustered and not quite fully articulate what he means to really say. So he does his best not to talk to him and he is raked over the coals for it.
Thursday November 6th I watched him play the Colorado Avalanche in Denver. He truly was amazing to watch and it definitely solidifies my desire to make him my player to follow. While I watched him put on truly phenomenal hockey skills I was also watching his interaction with his teammates. Playing on a hockey team you pay a lot of attention to a players dynamics with his teammates. You can tell he is well liked by his teammates and he plays hard.
When he does talk he gets ridiculed for being awkward. Often the media wants to talk to players especially after a loss. These guys are competitive by nature and get really pissed when they lose. Imagine having a huge blowout with your boss and the minute you get out of the office someone sticks a microphone in your face asking what you thought of getting chewed out by your boss…that's what happens each time they lose and I wouldn't want to talk to anyone after that. *My team is not competitive and don't care all that much if we lost, we are most upset if the restaurant we wanted to eat at after the game is closed. 😀
Some say it's his job to talk to the media. I disagree. He is not a captain or assistant captain mostly my guess is because of his lack of wanting to be the figurehead of the organization. He is a gifted athlete. Being good at hockey does not mean you are suddenly a gifted spokesperson. So I say leave the guy alone and just let him play hockey.
In honor of Phil, I made him a variation of chocolate chip cookies I am calling the Phil Kessel Cookie. He gets picked on for eating too many cookies so I figured since he is indeed a cookie fan that would be the best tribute food. Danny Briere had tribute ice cream made for him on the blog. So, Phil, I know you will never read this but congrats on winning out on being my player to follow (the first non-Canadian player I have chosen as well)…I'm sure you are just thrilled to have this honor. 😀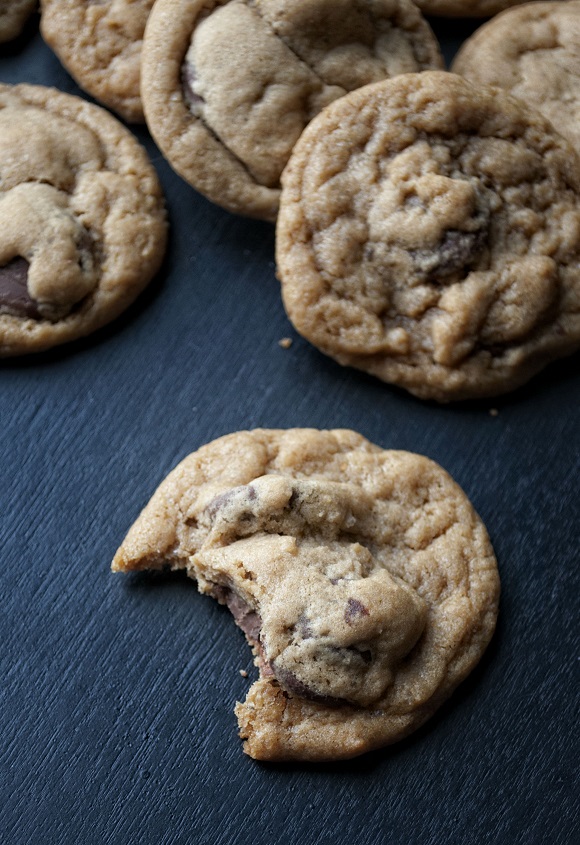 The Phil Kessel Cookie (Malted Chocolate Chip)
8 oz. unsalted butter, at room temperature
1/4 cup granulated sugar
1/4 cup Turbinado sugar
1 3/4 cup light brown sugar, packed
2 eggs
2 tsp. vanilla bean paste (or extract)
3 1/2 cup All-Purpose flour
3 TBSP malted milk powder
1 1/2 tsp. Baking soda
3/4 tsp. salt
16 oz. milk chocolate (I used TCHO 39% baking discs and kept them whole but use the best quality chocolate you can afford.)
Using a stand mixer with the paddle attachment cream together the butter and the sugars until very light and fluffy, about 3 minutes on medium high.
Scrape down the side of the bowl. Continue mixing while adding the eggs one at time. Make sure each egg is incorporated before adding the next.
Add the vanilla bean paste and scrape down the bowl with a spatula.
In a small bowl combine the flour, malted milk, soda and salt and mix to combine.
With the machine on low, slowly add the flour. Mix until just combined, taking care not to over mix. With a spatula fold in the chocolate.
Bake at 360* for 12 minutes. They should be lightly golden on the outside but still look gooey on the inside.
*Please note that yes that reads 360 and not 350. If you oven does not go to that I would stay with 350 and bake an extra minute.
Adapted from Not Without Salt